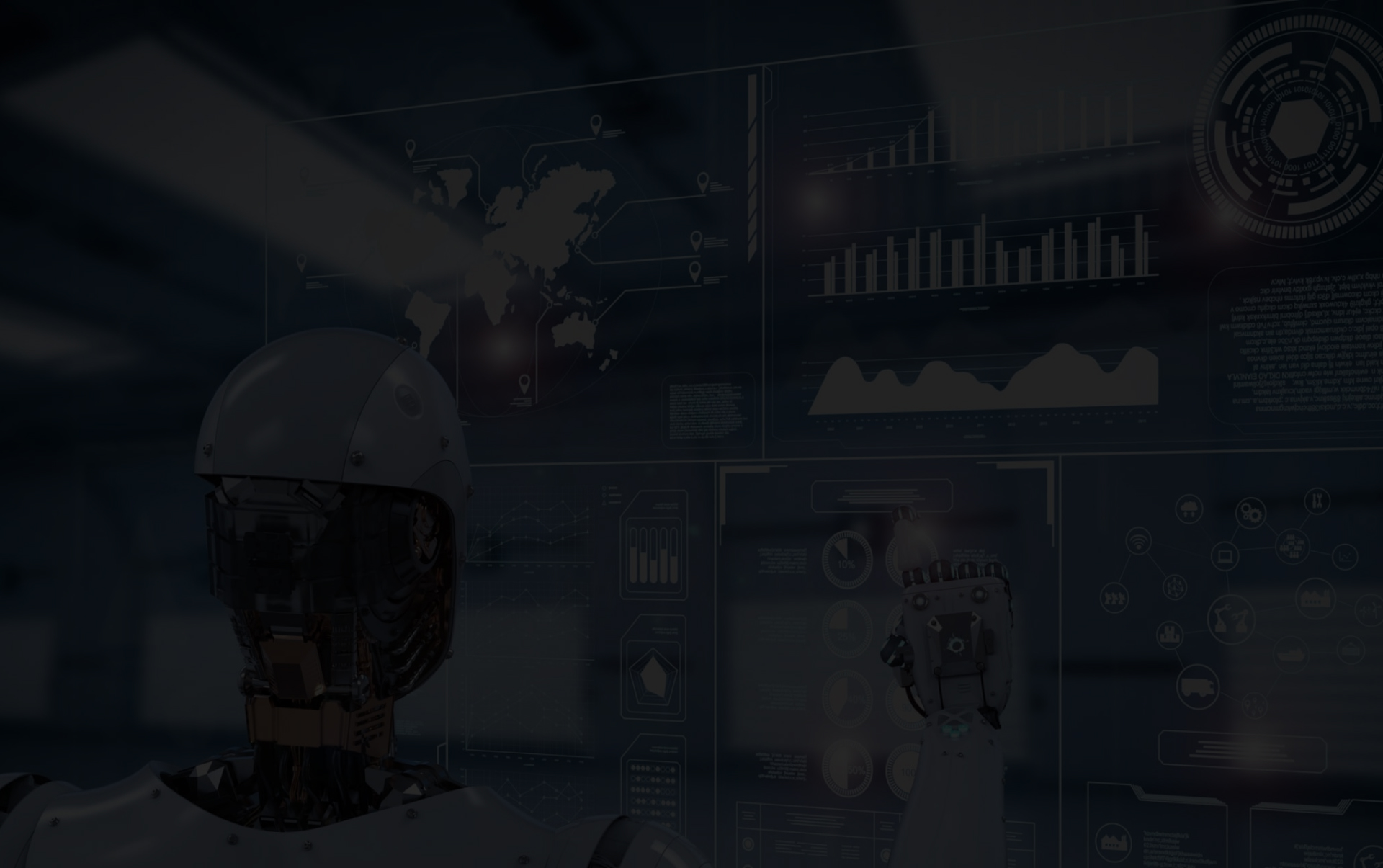 Marketing For AI and ML Technology: Generative Sales Services for Cutting-Edge Brands
Let's Build a Predictive Lead Gen Model For Your Company
We're here to empower artificial intelligence (AI) and machine learning (ML) tech leaders with sustainable and scalable sales pipelines. Capture more leads and set more sales appointments with outbound lead generation strategies tailored for the information age. Let's turn your vision into sales success.
Dive into Predictive Lead Gen with Our Sales Experts
The Lead Gen Puzzle, Demystified!
Cracking the code of AI and ML tech sales is a lot like decoding a complex algorithm—it's intricate, layered, and perpetually updating. If you've been struggling to generate leads for your tech company, it has nothing to do with your expertise in your industry and everything to do with the playing field being vast and unpredictable.
With over 14 years in the trenches, Martal Group has engineered the art and science of B2B lead generation, specifically honed with the AI/ML tech sector in mind. We understand how to find and engage prospects searching for solutions like yours and turn those new connections into meaningful sales meetings.
We've got the sales know-how tailored to your niche. We can help generate leads for:
Neural Network Innovations
Deep Learning Solutions
Robotic Process Automation
Predictive Analysis Tools
NLP & Chatbot Services
Reinforcement Learning Systems
Image Recognition Platforms
AI-Enabled Healthcare Diagnostics
AI-Powered Financial Analysis Software
Autonomous Vehicles
Generative Adversarial Networks (GANs)
Emotion Recognition Systems
Smart Assistants & Home Automation
Content Recommendation Engines
Supply Chain Optimization Tools
Ethical AI & Fairness Tools
Why AI and ML Tech Companies Choose Martal Group for Lead Gen:
Precision-Driven Prospecting
Precision-Driven Prospecting
While others scatter their efforts through spray-and-pray methods, we are laser-focused. Our AI-powered tools tap into buyer intent, technographics, and psychographics, so that our outreach isn't just vast—it's precise. Whether your ideal prospects are founders of up-and-coming stratups or CEOs at multinational enterprises, we have the technology and talent to curate targeted lists of your dream clients.
Global Sales Expertise
Global Sales Expertise
AI and ML solutions don't recognize borders—and neither do we. With a team of international sales executives, we pitch your innovation with cultural sensitivity and local know-how. In a world unified by technology, Martal Group ensures your AI and ML solutions are heard, understood, and embraced, everywhere.
Seamless Multichannel Outreach
Seamless Multichannel Outreach
In today's interconnected world, communication is multifaceted. At Martal Group, we've crafted a synchronized workflow that seamlessly integrates email, LinkedIn, and phone outreach. This harmoniously coordinated communication effort makes it so that no matter the channel, every touchpoint with a prospect is consistent, compelling, and designed with conversion in mind. It's not just about reaching out—it's about reaching out right. Our approach paves the way for prospects to evolve into sales-qualified meetings booked on your calendar.
Reviews
The Martal team is always ready to bring new ideas and approaches to the table to increase results. The account executives are very knowledgeable and practice intelligent prospecting rather than just campaigning to the masses.
Egor Korneev
CEO, Ordinal Science
"
Read the full review on Clutch
What to Expect: Our 5-Step Lead Gen Process for AI and ML Solutions
Choosing Martal Group as your strategic lead generation partner means journeying into a realm where precision meets innovation, ensuring your AI and ML solutions stand out in a saturated market. Our process, honed over years of lead generation experience, is not just a series of steps—it's a road to discovery, nurturing, and sustained growth. From deep-diving into AI-driven market analysis to supporting leads throughout their lifecycle, our approach ensures that every touchpoint is tailored, every feedback loop is integrated, and every lead handed over is a step closer to conversion.
Here's a brief introduction to our holistic 5-step strategy:
01
In-Depth AI-Driven Market Analysis
Our first phase digs deep beyond surface-level analysis. With advanced prospecting tools and generative AI, we dive into the market's intricacies, deciphering buyer intent, and understanding sector dynamics. Once decoded, our team disseminates this knowledge into a robust outbound outreach strategy aligned with your company's specific objectives.
02
Personalized Outreach Structure and Strategy
Each outreach effort is a reflection of our comprehensive understanding. Every message is tailored not just to the prospects but is also adapted uniquely to the platform of communication. Our multichannel campaigns are carefully balanced to maximize touchpoints without overwhelming a specific channel, so we can meet prospects precisely where they are most active and receptive.
03
Feedback Loop Integration and Lead Nurturing
Feedback is our compass. While campaign feedback provides invaluable insights to optimize outreach, we place equal emphasis on the feedback from prospects. This dual feedback approach allows us to refine our strategies and nurture leads so relationships evolve in alignment with your and your prospects' needs and concerns.
04
Transparent Lead Transition and Monitoring
Handing over leads isn't just about numbers—it's about quality. Our qualification process rigorously sifts through potential prospects to prime every lead transfer for conversion. We then facilitate booked appointments directly for your internal sales team. And as an emblem of our commitment to transparency, we provide comprehensive reporting, enabling you to monitor each lead's progression through the pipeline.
05
End-to-End Support and Client Success Commitment
Your success is our success. Martal Group's commitment to your growth doesn't stop at lead generation. We take pride in our capability to accompany leads throughout their entire sales journey, offering unparalleled support through customer onboarding and dedicated account management services. This holistic approach sets our team up to not only generate leads but support their conversion into loyal customers.
Ready for a surge in qualified leads? Let's get started!
Unveil a Smarter Lead Gen Journey with Martal
We understand—the AI/ML space isn't just another tech sector. It's the future, and the sales approach it demands isn't generic. We recognize trusting your lead generation is not an easy decision. But with Martal, you're not just hiring an agency. You're partnering with a dedicated team that speaks AI, lives ML and delivers results.
Ready to Shape the Future? Let's Talk About Your Lead Gen!
FAQs: AI and ML Marketing and Lead Generation
1
What is the role of AI in lead generation?
AI has revolutionized lead generation by bringing in advanced data analysis, automating repetitive tasks, predicting buyer intent, and personalizing outreach strategies. It excels in quickly processing vast amounts of data, segmenting potential leads, and identifying optimal touchpoints based on user behavior and preferences. However, while AI provides the tools and insights, the human touch remains irreplaceable. AI can't negotiate, understand complex emotions, or build genuine relationships— all key elements in closing deals. Sales experts from Martal Group utilize AI-driven insights to enhance their outreach, but it's our industry expertise, adaptability, and interpersonal skills that truly drive conversions.
2
Can I use AI to generate leads?
AI plays a transformative role in the realm of lead discovery and qualification. However, it's essential to understand that while AI can speed up the prospecting process, it cannot inherently "generate" them in the same way that human-driven strategies and engagements can. The true value of a lead lies in genuine human connections, a deep understanding of nuanced needs, and strategic negotiations.
3
How to market machine learning and artificial intelligence?
Marketing machine learning and artificial intelligence solutions hinge on a blend of understanding the technical nuances and connecting with the right audience. We employ outbound lead generation for these sectors, implementing AI-driven tools for precise prospecting and lead qualification. Our sales executives engage potential leads through tailored cold outreach across multiple channels with messages that resonate with their specific needs. And by incorporating a human touch into every communication, we ensure that while we harness the power of AI for efficiency, we maintain the genuine connection essential for converting interest into appointments. In a landscape dominated by technological advancements, we firmly believe in the synergy of machine efficiency and human expertise to market AI and ML effectively.