Southern Code
To increase sales in the US market
20 000
Prospects generated/
month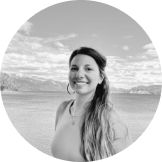 About Southern Code
Company Target and Verticals
Southern Code targets C-level executives in mid-market firms looking to develop high-quality software.
Southern Code guides clients from idea to end product, with software solutions and staff augmentation for various technology roles, from software development to UX/UI and testing.
Industry

Software Development

Headquarters

Beaverton, OR, USA
Responsible Team:
Josh Blysma

20 y. in sales, Grand Rapids, Michigan

Stephanie Hackert

15 y. in sales, Toronto, Canada
Solution
What was the scope of Martal's involvement
Martal Group developed and executed omnichannel outbound campaigns targeting ideal clients in the industries where Southern Code had a proven track record of success. The Martal team crafted well-thought-out messaging that distilled the unique value Southern Code brought to its target audience. In doing so, Martal helped Southern Code stand out amongst an extensive array of competitors vying for the attention of key decision-makers.
Results and Feedback
The impact of the engagement
Martal's campaigns resulted in Southern Code building a productive sales pipeline and client base in the highly competitive US market.
20 000

Prospects generated/ month
Project management performance
Martal Group worked to understand the current outbound sales approach used by Southern Code and layered on best practices to launch an initial outreach. After receiving feedback from the market, further strategic adjustments were made until a repeatable process was ultimately solidified. Maintaining a close weekly feedback loop was key for Martal to stay on top of what priorities Southern Code was working on and what new marketing material or special offers had been developed.
Sales strategies used
Working closely on a targeted industry approach was critical, and several manual, semi-manual, and automated sources were used to build valuable prospect lists. Nurturing long-term prospects sometimes took up to 10 months to convert, and testing additional geographic regions proved to be not only a good source of market knowledge but also uncovered new niches to explore in the US and abroad.
Click here for the detailed client review