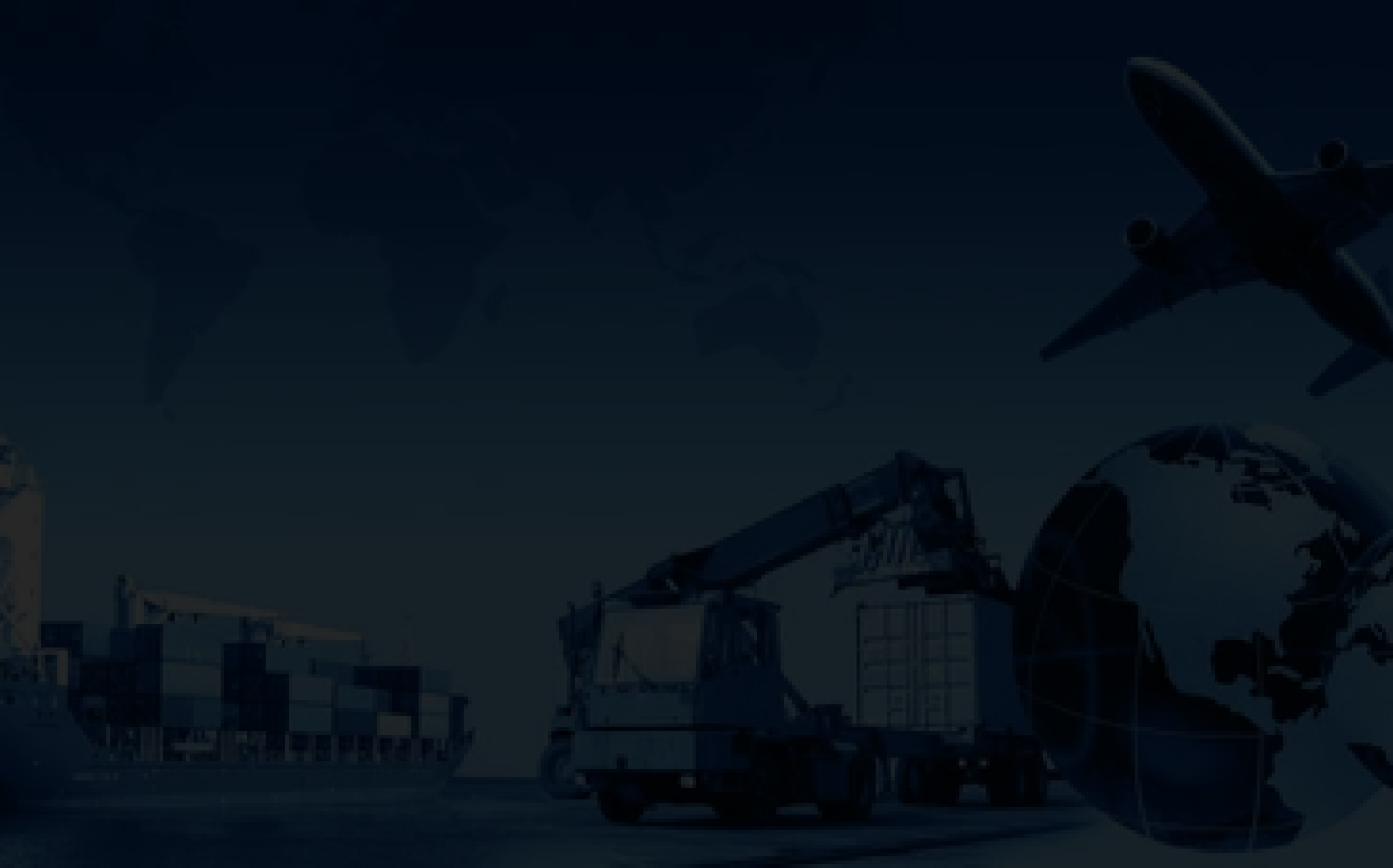 Transportation Marketing: Driving Your Business Growth Forward
Navigate Your Way Toward Your Ideal Clients
Are you a part of the dynamic transportation industry seeking to propel your business to new heights? At Martal Group, we understand the challenges you face in the competitive landscape of the transport space and are here to guide you with effective strategies that drive results. You can steer your transportation business to tangible success with our high-quality lead generation services, tailored marketing plans, and unparalleled expertise.
Schedule a Guided Tour of Our Lead Gen Services
Capturing Transportation Leads: Your Path to Prospective Customers
In an environment characterized by fierce competition, standing out becomes paramount. As a top-rated B2B lead generation agency, our international team of top-performing sales experts is well-versed in crafting distinct, effective strategies. With our deep industry experience, we understand the competitive landscape and create personalized campaigns to differentiate your solutions from the myriad of competitors.
To tackle the complex decision-making processes inherent in B2B transportation, our multichannel outbound lead generation campaigns are designed to engage multiple stakeholders based on their unique needs and goals. This approach ensures that messages resonate at every stage of the decision-making chain so we can help you accelerate your sales cycle, increase your pipeline, and book more sales-qualified meetings for your team.
Unlocking Transportation Sales Leads for Diverse Subsectors:
Trucking & Freight Shipping
Rail Transport
Maritime Shipping
Air Cargo
Intermodal Transportation
Warehousing and Storage
Third-party Logistics (3PL)
Courier, Express, and Parcel (CEP) Services
Fleet Management Services
Cold Chain Logistics
Bulk Transport (e.g., oil, minerals, grain)
Pipeline Transportation
Freight Brokerage
Port and Terminal Operations
Freight Forwarding
Transit and Ground Passenger Transportation
Supply Chain Management
Digital Platforms and Freight Tech
Last-mile Delivery Solutions
Infrastructure Management and Development
At Martal Group, we understand the unique challenges these transportation subsector faces and offer tailored solutions that drive success.
Why Transportation Companies Choose Martal Group for Lead Gen
Customized Multichannel Campaigns and Strategies
Customized Multichannel Campaigns and Strategies
When it comes to developing your marketing strategy, we don't believe in generic solutions. Every transportation business is distinct, and so is our approach to lead generation. We dive deep into understanding the transportation industry's complexities and how those challenges relate to your solution. With more than 14 years of industry expertise, our sales executives know how to craft multichannel outbound campaigns tailored to the needs and goals of your target audience, ensuring your messages resonate with your ideal clients.
Cutting-Edge Tools and Diverse Expertise
Cutting-Edge Tools and Diverse Expertise
At the forefront of our strategy is our technologically advanced approach. We harness AI-powered prospecting tools, offering invaluable insights into buyer intent. This tech prowess, combined with our international team's diverse perspectives, guarantees that we identify and engage with prospects actively looking for transportation solutions. Our sales executives' industry-spanning expertise ensures our lead generation campaigns align perfectly with your business requirements.
Proven Results and Transparent Reporting
Proven Results and Transparent Reporting
Our legacy in the transportation sector is built on consistent, quality-driven successes. Companies like Fleetup, Force by Mijio, and Focus by Telus bear testimony to our impactful lead generation campaigns. We prioritize transparency, providing detailed reporting on our strategies so we can deliver ROI-focused results for your marketing endeavors.
Discover How We Drive Results for Our Clients
We have received over 180 MQLs in three months and we were engaged in 9 meaningful conversation so far. … Martal's team technology experience was instrumental for explaining our services to prospects. We were able to engage enterprise level clients.
"
Read the full review on Clutch
What to Expect: Our Transportation Lead Generation Process
Navigating the intricate landscape of the transportation industry demands more than a one-size-fits-all approach.
To overcome the challenge of transportation marketing, we developed a 5-step lead generation process meticulously tailored to open more opportunities with the right clients:
01
Research and Targeting
We begin our journey by immersing ourselves in your world. We delve deep into understanding your target market, industry trends, and the specific pain points your transportation services address. Through this thorough research, we identify your ideal clients and curate a refined prospect list that ensures we direct our efforts toward the most promising leads.
02
Personalized, Multichannel Outreach
We don't just reach out; we strive to make meaningful connections. Our marketing team employs personalized outreach strategies that resonate with potential clients based on their needs and goals. We put craft and precision into our communications by launching coordinated sequences via email, LinkedIn, and phone calls designed to engage, intrigue, and showcase how your transportation solutions offer value.
You know that in the transportation sector, relationships drive results. That is why we focus on nurturing leads through every stage of the sales process. Our lead nurturing efforts extend beyond the initial interaction and into strategic follow-ups and valuable content that educates and informs potential clients about your services' benefits. This process gives your prospects thoughtful insights, answers questions, and addresses concerns to lay the foundation for lasting relationships.
04
Qualification and Appointment Setting
Timing is crucial, yet not every lead is ready to make a decision immediately. Our team applies a discerning eye to qualify leads based on their readiness and level of interest. Those with genuine potential are carefully nurtured, and when the time is right, we transition them to the next step. We set up sales appointments, so your internal team can focus on closing the deal rather than chasing unqualified leads.
Our commitment to your success doesn't end at lead generation. We're interested in your long-term growth. We constantly monitor and optimize our strategies to ensure the highest effectiveness and adapt our strategies to evolving industry trends. And if you need additional sales support, our customer onboarding and account management services take your prospects through the entire buying journey, ensuring the continued conversion of leads and nurturing of client relationships.
Let us help you make those crucial connections and turn transport leads into loyal clients.
Experience the Martal Group Difference
The evolving challenges of lead generation in the transportation industry can quickly derail your momentum. But when you partner with Martal Group, we'll use our industry expertise, innovative tools, and specialized lead generation strategies to navigate the complexities of transportation marketing.
Book a consultation with our marketing team today
FAQs: Transportation Marketing and Lead Generation
1
What is transportation marketing?
Transportation marketing involves the strategic promotion of transportation services and products to a target audience. It encompasses a range of activities aimed at attracting prospective customers and converting them into clients. Effective transportation marketing involves understanding the unique needs of the transportation industry and tailoring marketing strategies to showcase the value of transportation solutions.
2
How do you market a transport service?
Marketing a transport service requires a tailored approach that resonates with your target audience. Begin by identifying your ideal clients and their pain points. Craft compelling messages that highlight the benefits of your transport service and communicate how it addresses the specific needs of your prospects. To connect with potential clients, utilize a mix of digital marketing tactics, such as targeted online marketing campaigns, social media engagement, and personalized outreach.
3
What's the best way to get the attention of decision-makers in the transportation industry?
Getting the attention of decision-makers in the transportation industry requires a combination of industry expertise and effective communication. Research the challenges and trends within the transportation sector to position yourself as a knowledgeable partner. Craft personalized messages that address the specific pain points and needs of decision-makers. Utilize platforms such as LinkedIn to engage with industry professionals and share valuable insights that showcase your expertise.