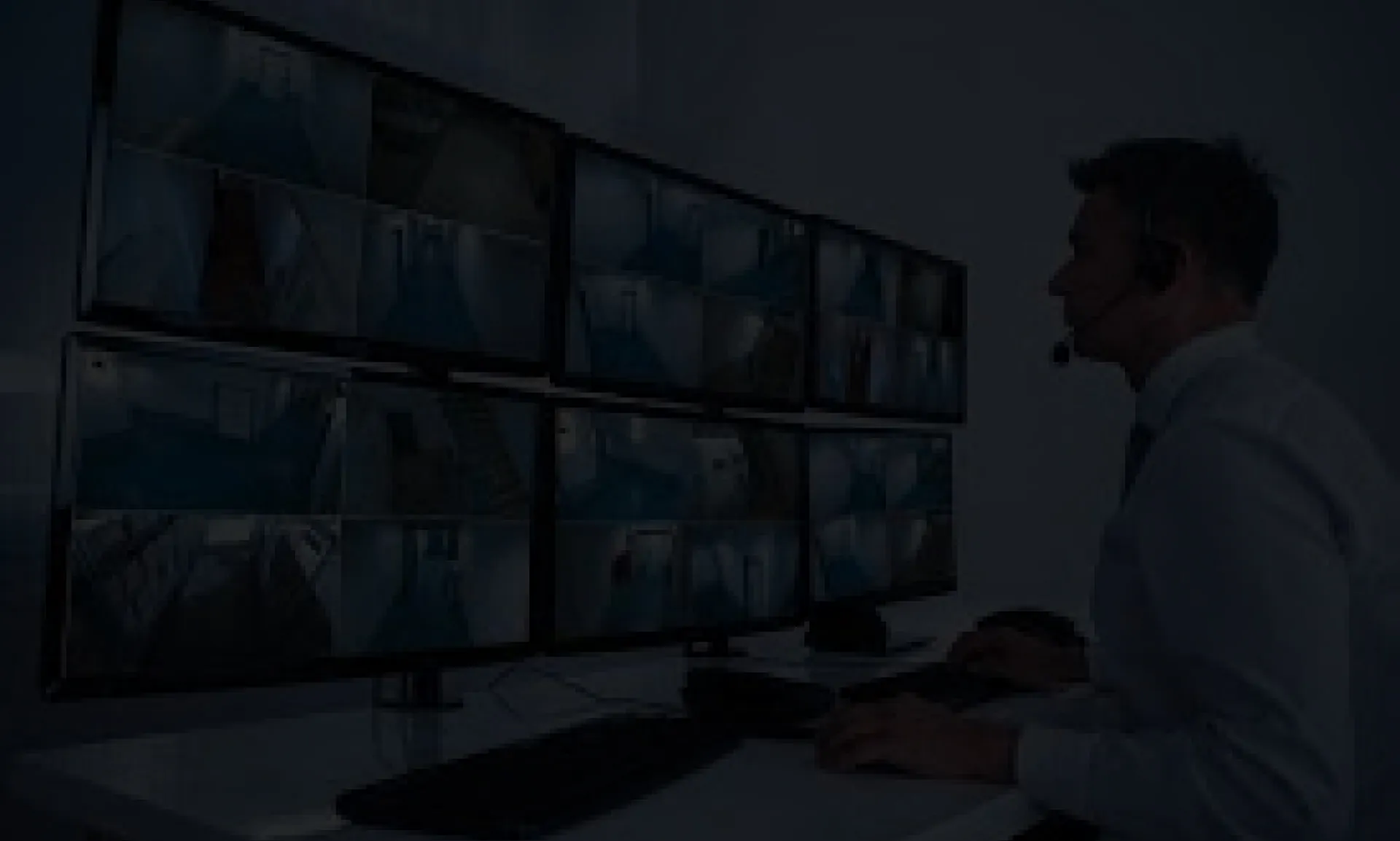 Marketing for Security Companies: Your Trusted Lead Gen Partner
Unlock More Sales Leads and Book More Meaningful Meetings
At Martal Group, we specialize in crafting tailored multichannel campaigns to help security companies generate high-quality leads that drive growth. Our B2B lead generation services are designed to connect you with the right decision-makers and help position you as a trusted partner in their safety initiatives.
Grow Your Security Business with Martal Group
Overcome Lead Generation Challenges for Security Companies
The sensitive nature of the security and surveillance industry poses unique challenges for sales and marketing teams. While you understand the importance of safeguarding businesses and their assets, reaching your target audience and effectively conveying your expertise can be a complex endeavor. That's why we take a personalized approach to lead generation that establishes your brand's authority,
builds trust, and addresses your prospects' concerns head-on. By leveraging cutting-edge AI-powered prospecting tools and modern marketing strategies, our sales experts are able to identify businesses with buying intent, engage key decision-makers, and book qualified sales appointments for your team.
Security Company Marketing: Tailored Solutions for Diverse Subsectors
Access Control and Alarm Systems
Risk Assessment and Management
Video Surveillance Equipment Manufacturers
Biometric Security Systems
Security Consulting
Surveillance Monitoring Services
Loss Prevention Services
Emergency Response Systems
Asset Tracking Solutions
Security Training
X-Ray and Metal Detection Equipment Manufacturers
Public Safety Software Providers
IoT (Internet of Things) Security
Unified Threat Management (UTM)
Cloud Security
Identity and Authentication Management
Security Drones and Robots
Incident and Event Management (SIEM)
Why Martal Is a Preferred Lead Gen Partner for Security Companies:
Deep Understanding of Security Dynamics
Deep Understanding of Security Dynamics
At Martal Group, we've developed a profound understanding of the distinct challenges the security and surveillance sector presents. Recognizing the intricacies of your services and the trust required to secure new clients, our strategies are meticulously tailored to ensure that your solutions resonate prominently with the right decision-makers. This nuanced approach is the reason numerous security firms have confidently partnered with us for their lead generation needs.
Targeted and Tailored Approaches
Targeted and Tailored Approaches
Every security solution is designed to address specific challenges, and similarly, our lead generation strategies are finely tuned to match your unique goals. Having navigated the B2B landscape for over 14 years, our team of security sales experts possesses the depth of knowledge necessary to pinpoint and engage with potential customers actively seeking specialized solutions. But our edge doesn't end there. At Martal Group, we blend this industry expertise with state-of-the-art technology. Utilizing tools like AI-driven prospecting and rich buyer intent data, we precisely target businesses that align seamlessly with your security offerings, ensuring a synergy that fosters more profound and impactful connections.
Commitment to Transparency and Excellence
Commitment to Transparency and Excellence
Our legacy is not just built on words but tangible outcomes. Our track records are dotted with successful campaigns, transformative case studies, and exceptional testimonials that speak volumes about our capabilities. But beyond our commitment to excellence, we champion transparency. We understand the importance of trust, especially in the security industry. To that end, our comprehensive and transparent reporting provides a crystal-clear view into your campaign's trajectory, empowering your firm to make data-driven decisions and refine its marketing strategies.
What Our Partners Say
Within the first months of campaigning, Martal managed to qualify over 70 leads and secure 7 introductory demos….Martal has shown a great aptitude with the technical concepts behind our product, and has experience representing security tech. Onboarding was very quick, and leads were engaged within 10 days of signing our contract.
Head of Marketing
AI security firm
"
Read the full review on Clutch
Our 5-Step Process of Marketing Security Services and Products
In the rapidly evolving realm of security services and products, connecting with potential clients demands more than generic outreach; it requires a targeted approach that resonates with specific needs and challenges. We've distilled our rich industry expertise into a streamlined 5-step process to guide security firms from initial market expansion to sustained success.
Here's a brief overview of what you can expect:
01
In-Depth Research and Targeting
Our process begins with a comprehensive understanding of your target market. We conduct extensive research to identify and understand your ideal clients. This step is pivotal in ensuring our efforts are directed toward leads that align with your security solutions. We delve into the nuances of your industry, analyzing market trends, pain points, and emerging needs. This deep dive enables us to create a refined prospect list so that our focus remains on leads most likely to derive substantial value from your security and surveillance services.
The essence of effective lead generation lies in personalized outreach. Our team of sales experts is adept at creating meaningful, multichannel campaigns that resonate with your potential clients. Through tailored narratives, we will craft compelling email marketing sequences that address the specific challenges your security solutions solve and intertwine LinkedIn interactions to capture attention and initiate dialogue with your ideal clients. We also harness the power of cold calling to engage the most active prospects in your pipeline. By following this proven, coordinated cadence, we aim to not just contact your prospects but kindle genuine interest and curiosity in your products and services.
03
Building Trust Through Nurturing
The journey from initial contact to conversion is full of twists and turns. This is where lead nurturing comes into play. We understand that potential clients may not be ready to commit immediately, but strategic follow-ups become the bridge that spans this gap. We provide value beyond the sales pitch through a series of well-timed interactions. Valuable content, such as informative articles, case studies, and insights relevant to the security and surveillance industry, are shared. These not only showcase your expertise but also position your security company as a trusted source of knowledge. That way, we nurture these leads, gradually fostering relationships built on trust.
04
Qualification and Appointment Setting
Our qualification process goes beyond surface-level interest. We delve deeper into gauging the readiness of leads to engage and invest in your security services so that the leads we pass on to your internal team are not just warm but well-aligned with your offerings. This precision ensures that your team's valuable time is spent on leads with a higher potential for conversion. We don't just connect you with interested parties – we set appointments for meaningful engagements with a higher chance of converting into loyal clients.
05
Ongoing Support and Success
Our commitment doesn't end with lead generation. We offer customer onboarding and account management as a part of our full-service sales partnership. Whether it's supporting your leads through the entire buying journey or helping you nurture long-term client relationships, we are ready to become an extension of your team.
Let us secure your leads so you can secure your clients
Empower Your Security Company's Growth with Martal Group
Lead generation for security companies requires expertise, precision, and a deep understanding of the industry. Martal Group is your dedicated partner in this journey, equipped with the knowledge, technology, and strategies to generate high-quality leads that drive growth.
Contact Martal Today to Unlock Your Growth Potential
FAQs: Security Marketing and Lead Generation
1
How can I effectively generate leads for my security company?
Effectively generating leads for your security company involves a combination of targeted outreach, value-based marketing strategy campaigns, and understanding your ideal client's needs. Utilize platforms to connect with decision-makers seeking security solutions. Craft compelling messages that address their pain points and highlight your expertise. That way, you can expect a steady flow of quality leads that align with your services.
2
What constitutes an effective marketing plan for a security company?
An effective marketing plan for a security company revolves around conveying expertise, building trust, and establishing an online presence. Martal Group can help you create a comprehensive lead generation strategy that highlights your unique value proposition, showcases your security services, and leverages digital marketing strategies to reach your target audience effectively.
3
Which decision-makers do marketing agencies target for security leads?
Marketing agencies often target decision-makers within organizations responsible for security and risk management. These decision-makers can include security directors, facility managers, business owners, and executives concerned with the safety and protection of their assets.