UMBO
create leads in the USA
30
Sales ready leads generated/
month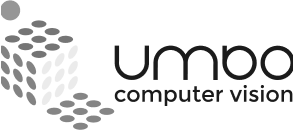 About UMBO
Company Target & Verticals
UMBO was targeting security officers at enterprise companies.
UMBO is an artificial intelligence company dedicated to building an autonomous video security platform for their enterprise clients.
Responsible Team:
Martin David

6 y in Business Development, Toronto, ON

Brennan Farrell

11 y. in B2B sales, Raleigh, NC
Solution
What was the scope of Martal involvement
Martal provided dedicated SDR's that were personally assigned to UMBO's team. They were responsible for creating industry-tailored lists of potential prospects, creating and sending outreach campaigns after which interested leads would be flipped to UMBO's in-house sales team for conversion.
Results & Feedback
The impact of the engagament
Martal's sales reps captured a substantial number of leads starting the very first month of the partnership and converted 10% of those leads into demos. UMBO started onboarding on June 12th, completing the process within 10 days. Within the first month of campaigning, Martal managed to qualify over 70 leads and secure 7 introductory demos.
7500

Prospects generated/

month

30

Sales ready leads generated/ month

month
Project management performance
Martal's team composition was small but efficient, UMBO was assigned 2 fractional VPs of sales that worked directly with the inside sales reps. UMBO's managers found the team professional and understanding in all circumstances.
Sales strategies used
Martal used both outbound and inbound strategies, directly soliciting with enterprise clients while also creating customized blog posts to boost inbound traffic