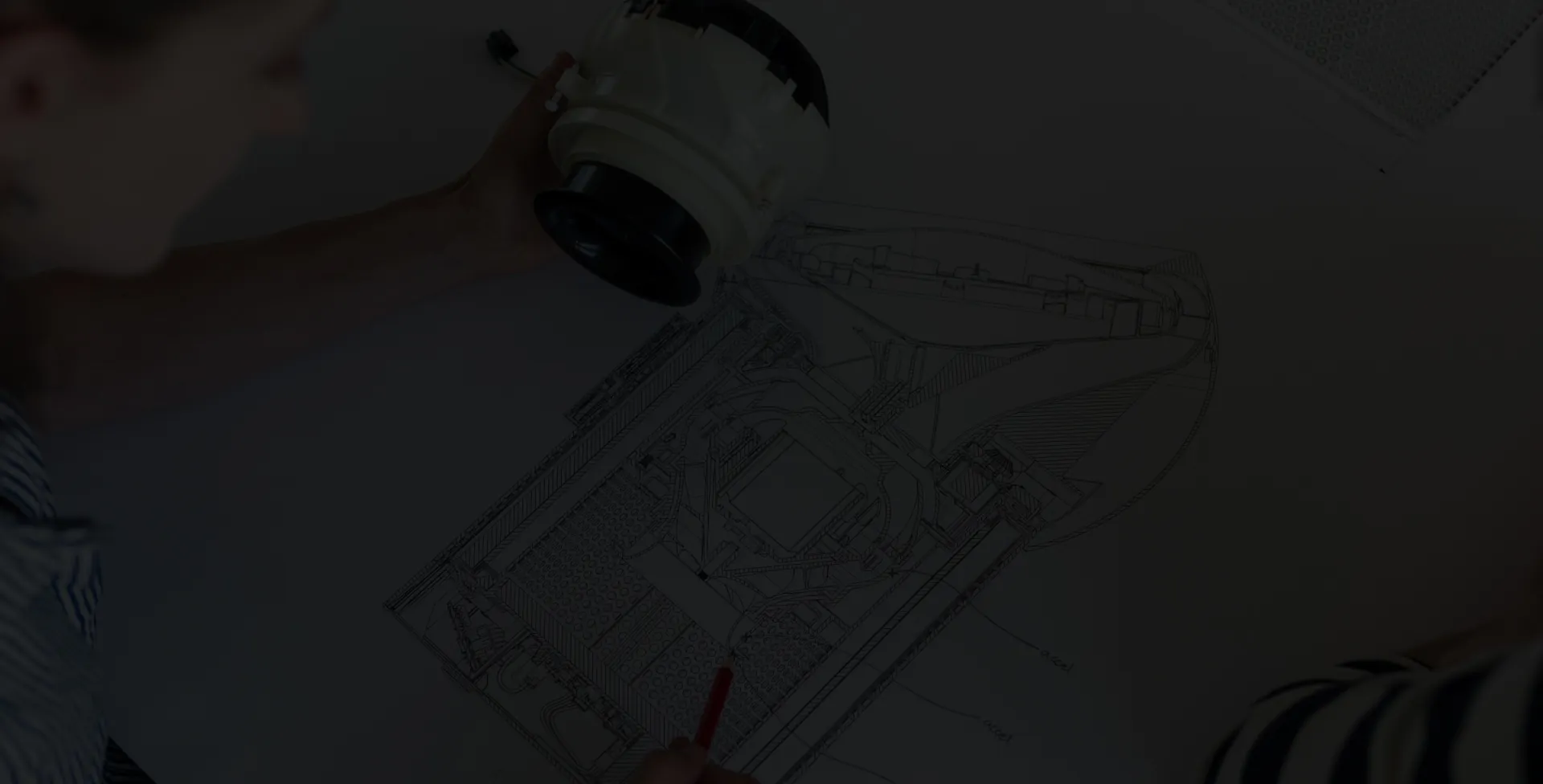 Technology Lead Generation – Unlocking Sales Growth for Tech Innovators
Revolutionizing Sales Strategies for Progressive Tech Companies
Martal Group's robust lead generation services are meticulously tailored for technology companies that aim to accentuate their distinct value in the tech landscape. We empower you to book qualified sales meetings and convert key decision-makers into loyal customers.
Schedule a Discovery Call Now
Struggling to Differentiate Your Tech Brand? We've Got Your Back
With AI and automation tools transforming every single industry, your efforts to generate technology leads become more and more challenging. And that's not your fault! The tech landscape has always been vast and complex with its ever-evolving nature.
But, your innovative solutions deserve better! That's why Martal Group is here to leverage its seasoned expertise and support you navigate the labyrinth of the tech industry. With our well-rounded approach and cutting-edge tools, we'll help you conquer all challenges head-on and transform your business.
Our lead generation services cater to a wide range of technology sub-sectors:
AI & Machine Learning
Biotechnology Solutions
Hardware & Semiconductors
Data Analytics & Big Data
Internet of Things (IoT)
Cybersecurity
Cloud Computing
Robotics
E-commerce
FinTech
EdTech
Telecommunications
HealthTech
Power up your pipeline with a tailored approach to technology lead generation.
Why Technology Companies Choose Martal Group for Lead Gen:
Tech-Savvy Sales Executives
Tech-Savvy Sales Executives
The biggest differentiator that puts Martal ahead of everyone is the years of proven experience we bring to the table. We're here to help you navigate the unique challenges of tech lead generation with a laser-focused, bespoke sales strategy.
Tech companies choose Martal Group because they value our team of seasoned sales experts who are well-versed in the nuances of the tech industry. With over a decade of experience in B2B lead generation, our team can quickly grasp your technology's value proposition and convey it persuasively to potential buyers.
AI-Driven Tech Lead Generation
AI-Driven Tech Lead Generation
For a company to win at technology lead generation, it needs to stay ahead of the curve with everything it does. One way we can help you do that is by harnessing the power of AI, where we gather valuable intent data on decision-makers to deliver personalized, targeted messages that drive engagement and conversions.
We also believe every tech business we serve is unique. And there's no better way to demonstrate that uniqueness than to leverage AI to tailor our lead generation strategies specifically to your needs.
Evidence-Based Strategies
Evidence-Based Strategies
We've helped numerous tech companies achieve their growth goals, and our success stories speak volumes. Our evidence-backed methodologies drive real conversions, making us a trusted partner for tech companies looking to ramp up their sales numbers.
We've got you covered with a one-stop solution that helps you reach the right leads, with the right message, through the right channel, and at the right time.
What Our Partners Are Saying
Martal Group's ability to deliver qualified leads consistently has been the most impressive aspect of our partnership.
Fabrizio De Pasquale
VP Business Development
"
Read the full review on Clutch
Our Technology Lead Generation Process:
Our lead generation firm has honed a unique process that specifically caters to tech brands. We've adopted a calculated and data-driven lead gen approach to enable tech brands to cut through the noise and accelerate growth.
Want to learn more about our step-by-step approach in the tech sector? Here's how we make it happen:
01
Elaborate Growth Blueprint
First and foremost, we always begin our journey by gaining a deep understanding of your growth challenges and sales objectives. This is close to how you develop tech products or services and how essential it is to comprehend what you're after before making any action plans. In this step, we'll map out a clear and concise roadmap, outlining the targets we aim to hit and the strategies we will employ to get there. Is it only about revenue? Do you want to target bigger customers? Or do you want to increase client retention? This stage lays the foundation for our lead generation campaign, ensuring we are aligned with your business's vision and goals.
02
In-Depth Market Insights
What clients are your tech offers best suited for? Where do we find them? And how can we capture their attention? At this stage, it's crucial to delve deep into your target market, decoding the needs, behaviors, and preferences of your ideal buyers. Our detailed market analysis enables us to craft a compelling sales message and use it to pinpoint the most effective strategies for reaching and engaging your prospects.
Equipped with our deep market insights and your defined goals, it's time to put AI to work so we can build a list of quality prospects that match your ideal customer profile. Our AI-powered, experienced-based prospecting approach helps us ensure that we're reaching out to top-quality leads who are likely to have a genuine interest in your tech solutions.
04
In Sync Outreach Channels
There are a lot of digital channels to reach high-quality tech leads today. The last thing you want is to miss out on the low-hanging fruit because you've overlooked the potential of a multi-faceted outreach strategy. For maximum engagement and conversion, we launch synchronized outreach campaigns across multiple channels. Whether it's through emails, phone calls, or LinkedIn InMails, we ensure your brand is consistently communicated and strategically positioned to spark interest and foster engagement with your brand.
05
Sales-Ready Leads Delivery
Our objective always is to create more space for your team by saving them valuable time and resources. After a thorough lead qualifying and nurturing process, we guarantee that only sales-ready prospects make their way to your sales team. And while this may seem like the conclusion of our journey together, our partnership won't end with the handover. On top of lead generation services, we provide expert advice and hands-on support to assist you with customer onboarding and account management.
It's time to stop worrying. Partner with Martal Group – we understand the ins and outs of tech sales like no other. Experience value-driven results, nurture lasting relationships, and watch your sales skyrocket.
Elevate Your Lead Generation Success Today
In a demanding industry where one-size-fits-all solutions often fall short, lead generation might seem like an insurmountable task. Most tech companies are struggling to find a unique approach to effectively communicate their offerings and boost sales.
If you're wary about entrusting this crucial task to an external agency, rest assured that we — at Martal Group — appreciate your concerns. But we're not just another lead generation firm! We have long years of experience helping tech businesses implement personalized sales strategies to reach better clients.
Partner with us today and revolutionize your lead generation strategy
FAQs: Technology Lead Generation
1
How does B2B technology lead generation work?
B2B technology lead generation is the practice of attracting targeted prospects to a business and converting them into paying customers. It involves a series — starting with identifying a target audience and understanding their needs. Tailored marketing strategies are then used to attract and engage those prospects and encourage them to make a purchase decision.
At Martal Group, we utilize AI-powered tools to gather intent data on decision-makers, which enables us to reach the right prospects. We use personalized multi-channel outreach strategies to engage these leads and nurture them throughout all stages of the sales journey. The end goal is to guide as many prospects down the sales funnel toward conversion.
2
How do you attract leads in the tech industry?
Throughout the years, the tech industry has seen fundamental changes in terms of how B2B companies identify, find, and communicate with ideal clients. Today, attracting leads in the tech industry requires a deep understanding of the unique landscape and challenges of the sector. 
The most popular lead generation channels for B2B tech companies today include email, phone calls, LinkedIn, social platforms, as well as organic search. As for lead generation strategies, the most successful technology brands are those leveraging inbound and outbound marketing tactics simultaneously. Content marketing and SEO are excellent ways to increase brand awareness and keep leads coming in the long term. However, it's vital to have a dedicated sales team proactively reaching out to target leads to grow your customer base faster.
3
Why is lead generation so challenging for technology companies?
There are three main factors that make lead generation super challenging for B2B technology companies: intense competition, rapid technological advancements, and the complexity of sales cycles.  
First, competition is a universal challenge for most businesses, but it's particularly fierce in the tech sector. Hundreds of new companies and startups enter the market every day trying to sell to a limited number of customers. Second, your company will have to keep up with constant innovation and ever-increasing customer expectations. If you want to rise above the competition, it's crucial to be up-to-date with the latest trends and adapt your lead gen strategies accordingly. Third, tech businesses often offer sophisticated products or services, which require an in-depth understanding of customers' needs and desires. Also, decision-making in B2B tech purchases often involves multiple stakeholders and managers. If the sales team lacks expertise, this can lead to longer sales cycle times and reduced opportunities. 
Martal Group offers you a chance to overcome all those challenges with a customized, data-driven B2B lead gen strategy. We're here to ensure that your value proposition stands out and help you get closer to the right leads at the right time.