Jedox
Generate prospects
30 000
Prospects generated/
month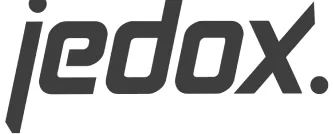 About Jedox
Company Target & Verticals
Jedox targets financial managers at mid-market companies.
Jedox is a global provider of EPM/CPM solutions, catering enterprise performance management software used for planning, budgeting and forecasting.
Industry

Financial Software
Responsible Team:
Brennan Farrell

11 y. in B2B sales, Raleigh, NC

David Rosenthal

10 y. in B2B sales, NYC, NY
Solution
What was the scope of Martal involvement
Both teams worked together to create parameters for the target audience prospecting, and crafting of outreach sequences. Following the onboarding process, Martal's team managed outbound campaigning on behalf of Jedox.
Results & Feedback
The impact of the engagament
Martal's campaigns resulted in a sustainable monthly acquisition of qualified leads. While some aren't fruitful, many are real opportunities.
30000

Prospects generated/ month

21

Qualified leads generated/month
Project management performance
Jedox receives weekly performance reports and manages an ongoing conversation about next steps, new positioning, pricing, and outreach. Since the beginning of the COVID-19 pandemic, circumstances have changed a lot and outbound teams need to be agile, with Martal's team remaining responsive to ongoing market changes.
Sales strategies used
The project consisted of multiple stages in which Martal's team created segmented lists of potential prospects and launched outbound campaigns driving traffic to webinars and engaging end-users. Qualified prospects were introduced to the in-house sales team to book demo sessions.