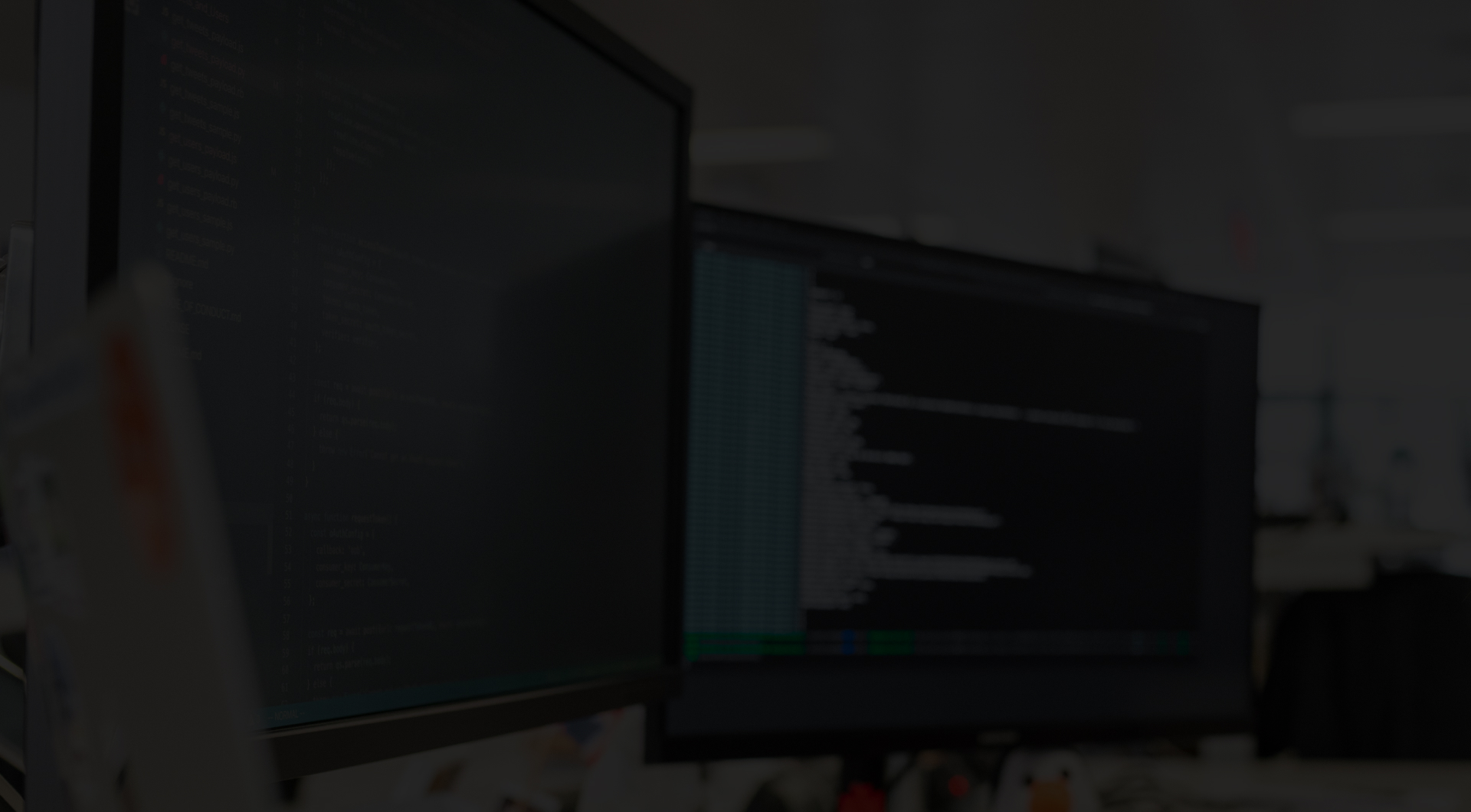 Information Technology Marketing and Lead Generation
Capture More High-Quality Leads with Our Proven IT Marketing Services
Are you seeking effective marketing strategies to reach your ideal clients? As a top-rated B2B lead generation service provider, we specialize in developing custom outbound strategies to help unlock opportunities with the right people at the right time. Our comprehensive range of services is designed to meet the unique marketing needs of information technology (IT) companies.
Explore Our Services with a Lead Gen Expert
Navigate the Marketing Maze with Martal's Lead Gen for IT Companies
We understand the unique challenges of marketing IT services and products to decision-makers. From identifying the right target audience in a myriad of potential customers to communicating the benefits of complex technologies to non-technical buyers, there are a lot of barriers to break. And with the added opposition of fierce competition, it's easy to get swallowed in a sea of similarity.
When you work with Martal Group, you gain more than just a marketing service provider. You secure a strategic partner who understands the intricate IT industry landscape and is uniquely equipped to hone in on your market, clarify your messages, and navigate the challenges with tailored strategies.
Our IT marketing and lead generation services can benefit:
Cloud Computing Services
Cybersecurity Solutions
Data Analytics and Big Data
Artificial Intelligence and Machine Learning
Enterprise Software
IT Infrastructure and Hardware
IT Consulting and Services
Telecommunications
Internet of Things (IoT)
Blockchain and Cryptocurrency Solutions
Managed IT Services
Robotic Process Automation (RPA)
Virtual and Augmented Reality (VR/AR) Solutions
Digital Transformation Services
Business Intelligence (BI) Solutions
And More!
Let's Accelerate Your Sales With a Marketing Infrastructure That Supports Your Goals
Why Martal Is One of the Best IT Lead Generation Companies:
Advanced Technology and Insight-Driven Strategies
Advanced Technology and Insight-Driven Strategies
Whether building your pipeline or expanding your market, you need a lead generation partner who can cut through the complexity and deliver value to your target audience. Martal Group has a proven track record of helping IT companies overcome their lead generation hurdles to achieve sustainable growth.
Part of our competitive advantage lies in our advanced lead generation tools. By utilizing AI-powered prospecting, we gain valuable insights into buyer intent data, enabling us to target prospects actively searching for your solutions. This data-driven approach allows us to optimize and continuously improve the effectiveness of your campaigns, delivering qualified sales meetings with key decision-makers.
Expert Guidance and Comprehensive Support
Expert Guidance and Comprehensive Support
From comprehensive onboarding to meticulous account management, we have sales executives who can guide your leads through every step of the buying journey. Our international team of industry experts tailors their approach to your goals. This ensures that your marketing efforts yield sustainable, long-term success.
Adaptable, Results-oriented Approach
Adaptable, Results-oriented Approach
In the dynamic world of IT, we stay up-to-date on the latest technologies and trends, so we can align our lead generation strategies with the industry's evolving needs. Driven by business outcomes, we focus on generating high-quality leads with a higher potential for conversion, backed by our culture of continuous learning and exploration. This intellectual curiosity, coupled with cultural understanding, enables us to create personalized, culturally relevant campaigns for effective outreach.
See What Our Clients Have to Say
The Martal team continues to provide innovative sales processes through their approach to outreach, strategic positioning, and well-developed content. Their professionalism and experience in lead generation have led to great results

Chantelle Morales
Business Development Manager
"
Read the full review on Clutch
Martal's Outbound Marketing Strategy for IT Companies
At Martal Group, we follow a meticulous lead generation process designed specifically for IT companies.
Here's an overview of what you can expect when partnering with us:
We analyze your target market, competitors, and unique selling propositions (USPs) to develop a customized lead generation strategy tailored to your IT services. Our team works closely with yours to identify the most effective messaging that will resonate with your potential customers.
Leveraging our AI-powered prospecting tool, we identify qualified leads actively seeking solutions in the IT industry. Our comprehensive database narrows down prospects based on their buyer intent and technographic characteristics, ensuring effective targeting and increased conversion opportunities.
03
Engagement and Outreach
We utilize our expertise in email marketing, social selling, and cold calling to craft compelling multichannel campaigns coordinated using our proven sequence workflow. Our personalized and value-driven approach ensures that your message stands out in crowded inboxes, capturing the attention of potential clients.
04
Lead Qualification and Nurturing
Once your campaigns are launched, our dedicated sales executives diligently nurture and vet leads to ensure your pipeline is filled with high-quality prospects. We segment leads based on their level of interest and only schedule appointments with qualified decision-makers, ensuring that your sales team can focus on the most promising opportunities.
05
Performance Monitoring and Optimization
We continuously monitor the effectiveness of our lead generation strategies and provide detailed weekly performance reports. Through data-driven insights, our sales executives will collaborate with your team to optimize campaigns, so we can maximize your ROI and drive sustainable growth.
You can unlock your company's potential and skyrocket your success with our trusted lead generation services.
Partner With Martal Group
Chances are, you know firsthand the challenges of reaching your target audience and generating high-quality leads in the IT industry. But you don't have to overcome these challenges on your own. We understand the complex buyer's journey that comes with purchasing IT solutions and know how to tailor our strategies to meet your target audience's needs. Let's discuss how we can empower your IT company and help your business thrive.
Contact Our IT Marketing Experts Today
FAQs: IT Marketing and Lead Generation
1
Why is it important for companies to market globally?
Marketing globally allows companies to tap into a larger customer base and unlock new growth opportunities. In today's interconnected world, geographical boundaries are no longer a business barrier. By expanding your marketing efforts globally, you can reach a wider audience, increase brand visibility, and access new markets. Global marketing allows you to diversify your customer base and reduce dependency on any single market.
2
How to generate leads for IT companies?
Generating leads for IT companies requires a strategic approach tailored to the industry's unique characteristics. With Martal Group's specialized lead generation services, we apply cutting-edge techniques in cold email marketing, buyer intent data analysis, and precise targeting based on technographic segmentation. Our expertise in IT lead generation ensures that you attract the right prospects and maximize your conversion opportunities.
3
Which companies use lead generation services?
IT companies are uniquely positioned to benefit from lead generation services due to the complexity of their sales process. For instance, software development firms, IT consultancies, managed IT service providers, cloud solution providers, and cybersecurity companies all compete in saturated markets where utilizing effective lead generation strategies is the key to revenue growth. They leverage these strategies to establish relationships, maintain a steady flow of new clients, showcase their offerings, and connect with organizations that need their services. However, the power of lead generation extends beyond the IT industry to any B2B company aiming to connect more effectively with its target market and grow rapidly.