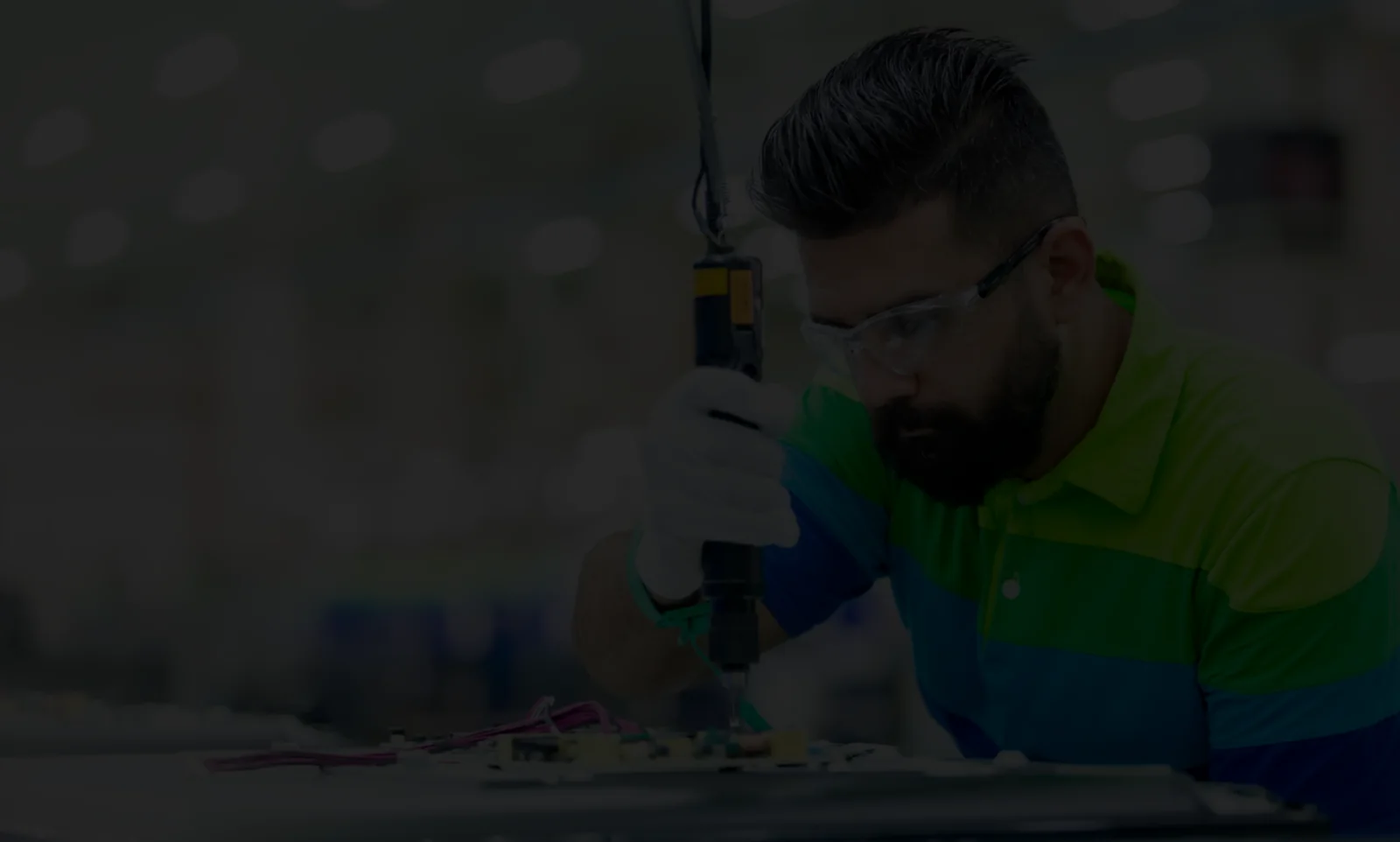 Digital Marketing for Manufacturers: A New Era of Growth
Lead Generation Redefined for the Manufacturing Industry
Reaching the right customers can be a complex task for every company in the ever-evolving world of manufacturing. But it's not an impossible ask! Martal Group specializes in offering tailor-made digital marketing and lead generation services for manufacturing businesses. We're here to encourage your growth objectives and bring unmatched value to your marketing efforts.
Get On Your Growth Journey Today
Lead Generation and Marketing for Manufacturers Made Easy
Engaging and converting quality leads is a common struggle among manufacturers at the present time. Every company we've worked with in the past was having a hard time breaking through the noise and gaining traction.
At Martal Group, we leverage our 14 years of experience and deep industry knowledge to craft digital marketing and lead generation strategies to help you overcome these hurdles with ease.
We serve a diverse array of sub-sectors within the manufacturing industry, including:
Industrial Machinery
Computer and Electronics
Chemicals
Food and Beverage
Automotive and Aerospace
Pharmaceuticals
Metal Fabrication
Paper and Pulp
Plastics and Rubber Products
Furniture and Related Products
Electrical Equipment, Appliances, and Components
Let's Team Up and Crush Your Sales Goals Together!
Why Manufacturing Companies Choose Martal Group for Lead Gen:
Proficient Sales Reps
Proficient Sales Reps
More and more companies are starting to realize the disadvantages of hiring in-house marketers and sales representatives. The whole process is often costly and time-consuming, especially when the recruits lack the necessary expertise. Martal Group is here to offer seasoned sales representatives who bring along extensive skills and knowledge in the manufacturing industry. This will not only ensure that your message reaches the right ears but it also helps you significantly minimize risks.
AI-Powered Outreach
AI-Powered Outreach
With all the rapid technological advancements and constantly changing consumer behavior, generic marketing campaigns no longer cut it. Traditional marketers in the manufacturing industry are struggling to engage prospects with impersonal and ineffective outreach methods. At Martal Group, we employ the power of AI and machine learning to craft personalized, outbound marketing strategies. These tactics, coupled with a deep understanding of your buyer personas, help us ensure that your marketing messages will resonate with your potential customers. That's how you can foster better engagement and send lead conversion through the roof.
ROI-Driven Strategies
ROI-Driven Strategies
As a top-tier lead generation partner, we firmly believe that every dollar invested in marketing should drive positive results. Our digital marketing strategies for manufacturers are designed with a keen focus on return on investment. Using key performance metrics and experience-driven insights, we constantly fine-tune our processes to ensure maximum results for your manufacturing business.
Our Client Testimonials Speak for Us
The Martal team is always ready to bring new ideas and approaches to the table to increase results. The account executives are very knowledgeable and practice intelligent prospecting rather than just campaigning to the masses.
Egor Korneev
CEO, Ordinal Science
"
Read the full review on G2
From Prospects to Partners: Unveiling Our Lead Generation for Manufacturers Process
Effective, sustainable lead generation partnerships thrive on the bedrock of communication, clear expectations, and transparency.
Therefore, we must provide a comprehensive breakdown of our 5-step industry-specific process:
01
Market Dynamics Assessment
Our season team of marketing and sales experts begins with comprehensive market analysis to understand the needs of your manufacturing customers. Rather than a one-size-fits-all solution, we conduct an exhaustive examination of your manufacturing field, be it automotive, electronics, chemicals, pharmaceuticals, aerospace, or any other related subsector. The aim is to create a tailored digital marketing and lead generation approach in line with the business realities and objectives of manufacturing clients.
02
Growth Blueprint Design
Informed by our meticulous research, we'll then craft a robust and strategic growth blueprint, encompassing both inbound and outbound marketing tactics. Our strategy doesn't rely solely on modern digital marketing methods, but it also effectively integrates traditional lead gen methods such as cold calling. By the end of this, we'll share our progress and key findings with you to foster mutual agreement and alignment from the beginning. Our sales team will construct a compelling sales message customized to suit your prospects, ensuring optimal engagement rates.
03
Tailored Outreach Execution
With the clarity that our strategic plan provides, we move to the execution phase. We'll ensure that your sales message reaches your manufacturing clients most effectively. This is where we create and launch highly targeted campaigns across a variety of inbound and outbound platforms. Recognizing the unique aspects of the manufacturing industry, our campaigns are designed to leverage technical specifications, showcase compelling product demonstrations, and highlight impactful use cases. Our main objective is to underline your unique capabilities and strengths, helping you to stand out in a crowded market.
04
Lead Nurturing Enhancement
Recognizing the importance of relationships in the sales process, we stay actively engaged with the leads through personalized follow-ups. Our lead nurturing tactics also involve sharing informative, relevant industry or product content in the form of blog posts, case studies, webinars, etc. This process of continuous nurturing and communication cultivates a stronger connection with prospective clients. It intensifies their interest and makes them more receptive to your offerings, enabling you to usher them smoothly down the sales funnel.
05
Qualified Leads HandoverSales-Ready Leads Delivery
Our qualifying process is based on interest, intent, and readiness, using a mix of vetting factors and AI tools. Once qualified, we set up appointments for your team with these sales-ready leads, enhancing conversions and business growth. Always open to feedback, our team is ready to refine our strategy based on your insights to further streamline the process.
Ready to Strengthen Your Digital Marketing Efforts?
Don't let fear be another handicap in your manufacturing growth trajectory!
We understand the uneasiness that comes with outsourcing your digital marketing and lead generation responsibilities. That's why providing transparent, result-oriented services that add real value to your business has always been our top priority.
Join Our Success Stories Today
FAQs: Manufacturing Lead Generation
1
How to generate leads as a manufacturer?
Generating qualified leads as a manufacturer is a multi-faceted process that requires an in-depth understanding of your market, as well as a data-driven marketing strategy. It begins with identifying your ideal prospects — which involves understanding their buyer personas, motivations, desires, and their biggest daily challenges. Only then will you be able to find ways to make your products and services captivating.
Once you've formed the foundation of your marketing strategy, you need to craft a compelling, clear, and tailored message to reach that audience. Delivering your message requires leveraging multiple channels so that you're able to connect with ideal buyers wherever they are.
The most popular marketing channels for manufacturers are search engines, email marketing, cold calling, social media, paid advertising, and, in addition to that, trade shows. This multichannel approach will help you reach a wider audience and maintain their interest with direct, personalized communication throughout the sales cycle.
The goal is to strategically place your product or service in front of your potential customers, providing them with the necessary information and incentives to engage with your business.
2
How do lead generation companies generate leads?
Lead generation companies, such as Martal Group, leverage a sophisticated mix of marketing and sales tactics to create a steady stream of high-quality leads. This process begins with identifying target prospects, analyzing the market, and then developing a marketing plan to maximize reach, enhance your online presence, and generate more leads.
There are various lead generation techniques to ensure a consistent flow of qualified leads:
Content marketing is a key ingredient in this mix. Producing informational content pieces that answer questions and solve problems is an excellent way to position your business as a thought leader.
Outbound marketing tactics, such as targeted email campaigns and phone outreach, are used to actively engage potential leads. What sets us apart from the rest at Martal is our commitment to using data and technology to make educated decisions. By harnessing data-driven insights and leveraging AI and machine learning tools, lead generation companies can optimize their strategies and continuously improve their approach over time.
3
How do manufacturers get customers?
Attracting top customers as a manufacturing company involves strategically positioning your products and services to address the needs of your prospective clients. In addition to traditional tactics, there are many digital marketing and sales techniques to achieve that.
SEO plays a crucial role in making your offers visible in online searches. Your best prospects are always just one Google search away from discovering your brand and two clicks away from contacting you. Beyond that, cold email outreach and cold calling allow for direct and personalized communication with potential customers within your target market.
Next, you need to maintain the interest of your prospects throughout all stages through lead nurturing. It's important to demonstrate the value of your products or services without pushing too hard to close the sale. This is where informational content in the form of blog posts, case studies, whitepapers, or webinars becomes vital.
The final step is to close the sale by providing a seamless and personalized buying experience. Your prospects must find your offer clear and easy before they can make a purchase, which can be achieved through transparent pricing and excellent customer support.