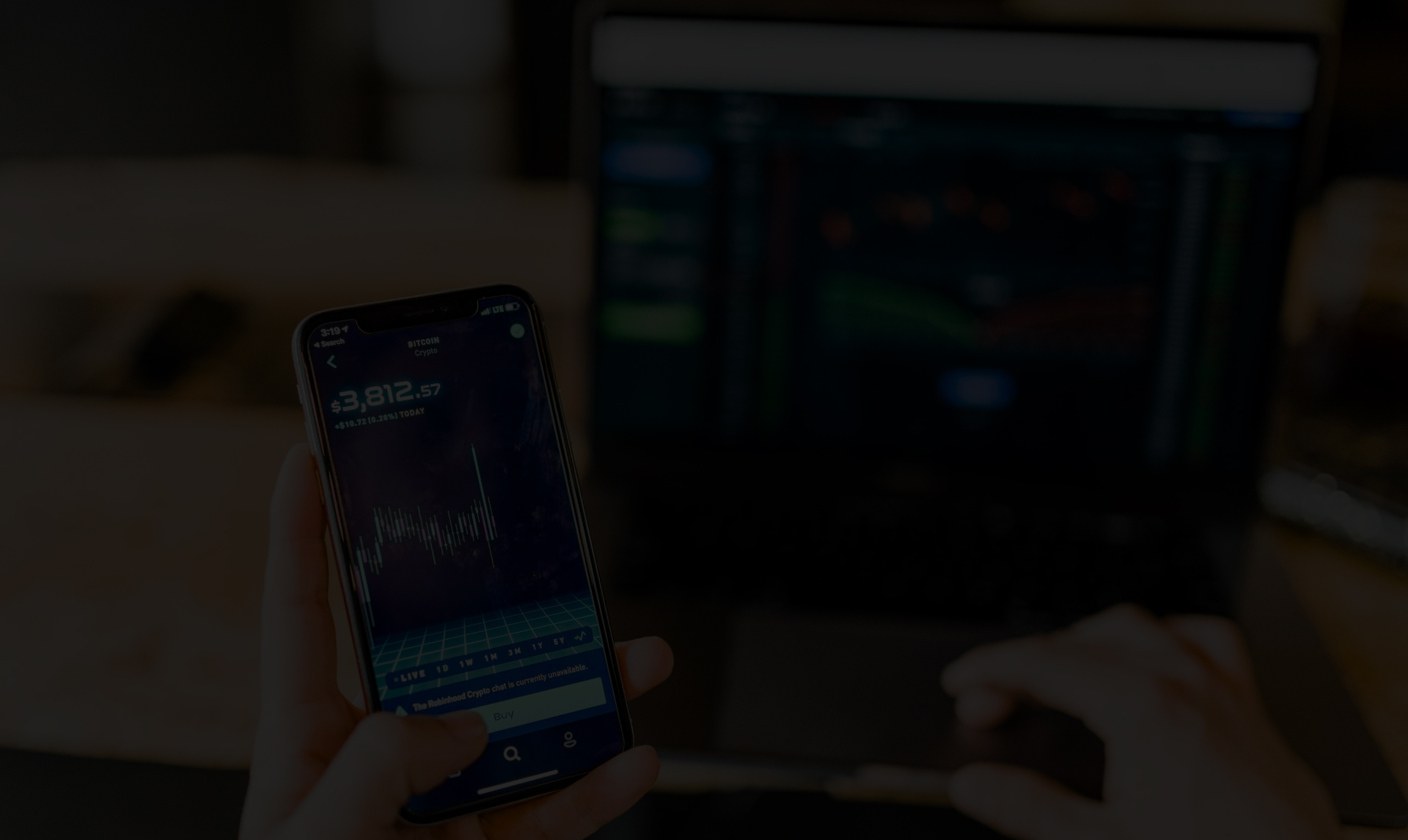 Fintech Marketing and Lead Generation
Elevate Your Growth With Our Cutting-Edge Fintech Marketing Services
Welcome to Martal Group, where we specialize in elevating your Fintech marketing to new heights with our cutting-edge solutions. In the fast-paced world of financial technology, staying ahead requires innovative and effective strategies. Our team's expertise in the fintech industry, combined with our state-of-the-art marketing tools, ensures that your company reaches the right audience and achieves remarkable results. Discover unparalleled growth potential with Martal Group, your trusted partner in B2B fintech marketing success.
Get Started with Martal Group
Experiencing Challenges in Fintech Lead Generation? Let Martal Group Lead the Way
Are you a Fintech company striving to achieve remarkable growth through lead generation but finding it challenging to identify the right prospects and generate high-quality leads? You're not alone in this competitive landscape.Many Fintech companies face the uphill battle of targeting the right audience and capturing their attention amidst the noise of the financial technology sector.
At Martal Group, we understand your unique struggles and are here to revolutionize your lead generation approach with our top-performing sales team, intelligent prospecting tools, and data-driven strategies.
We take pride in serving a diverse range of fintech industries, including:
Digital Payment Solutions
Peer-to-Peer Lending Platforms
Blockchain and Cryptocurrency Services
Insurtech Innovators
Financial Data Analytics Providers
Regtech and Compliance Solutions
Crowdfunding and Fundraising Platforms
Mobile Banking and Personal Finance Apps
Banking-as-a-Service (BaaS)
Risk Management and Fraud Detection
Robo-Advisors for Businesses
API-Based Fintechs
Trade Finance Platforms
Wealth Management Platforms
Accounting and Invoicing Software
Financial Planning and Analysis (FP&A) Tools
Invoice Factoring/Financing
And more!
Let our lead generation experts connect you with your dream clients!
Why Fintech Companies Choose Martal Group for Lead Generation:
International Expertise Fuelling Growth
International Expertise Fuelling Growth
At Martal Group, we believe in harnessing the power of diversity. Our international sales team is composed of seasoned experts, each bringing a unique set of skills and industry knowledge. Whether understanding the intricacies of the fintech subsectors or comprehending market nuances across borders, our team excels in delivering sustainable outbound strategies. Moreover, we curate specialized teams for our clients, ensuring that your lead generation journey benefits from our in-depth industry insights and extensive global reach.
Strategic Focus on Sustainable Success
Strategic Focus on Sustainable Success
Our approach goes beyond merely generating leads. In addition to appointment setting, we offer an end-to-end account management strategy focused on long-term success and sustainable pipeline growth. Through our proven processes, built on over 14 years of experience in the technology sector, we know how to convert your ideal clients from prospects to purchasers.
Hyper-Targeted AI-Powered Prospecting
Hyper-Targeted AI-Powered Prospecting
In the fast-paced world of Fintech, precision is paramount. Identifying the right prospects at the right time can be a challenging task. That's why our sales executives are equipped with AI-powered prospecting tools that provide invaluable buyer intent data to guide our data-driven strategies. This enables us to narrow down and focus on prospects actively seeking solutions like yours. Our ability to segment by technographic further refines our targeting, ensuring your message reaches the most receptive audience.
See What Our Clients Have to Say
I've worked with other providers before, and Martal Group understands what we do much better. The other teams we worked with weren't nearly as experienced. The Martal Group listens more. They don't go through the motions or work automatically. They come up with their own suggestions in how to target the right audience. They're the most proactive team I've worked with.

Sharon Langer
Marketing Director, Jedox
"
Read the full review on Clutch
What to Expect: Our ROI-Driven Fintech Marketing Strategy
At our company, we have developed a comprehensive approach to generating leads for fintech products and services. Our goal is to connect you with ideal clients interested in your fintech so you can grow your business.
Here's what you can expect from our marketing process:
01
Understanding Your Fintech Vision
We begin by diving deep into your fintech company's many facets. Understanding your business's unique value proposition is essential to identifying the right target audience. We work closely with you to define your ideal customer profiles so our lead generation efforts are aligned with your specific goals.
02
Precision Prospect Targeting and Segmenting
Armed with our intelligent prospecting tools, we analyze buyer intent data and technographic insights to identify prospects actively searching for solutions offered by your fintech company. Understanding the software, hardware, and tech stack your prospects are using provides valuable insights into their current needs and pain points, allowing us to prioritize leads and focus our marketing efforts on those most likely to convert into customers. Our tools also gather information about the organizational infrastructure of key accounts so we can bypass the gatekeepers and connect directly with decision-makers.
03
Personalized Outreach and Thought Leadership
Rather than using a one-size-fits-all approach, we segment our target audience based on factors like company size, industry, geographical location, and more. By doing so, we can craft messages that speak directly to the unique challenges and opportunities each segment faces. Thus, we increase the chances of resonating with the prospects.
Additionally, our executives are more than just salespeople. During your onboarding phase, they become subject matter experts on your business and share their expertise through thought-provoking content such as whitepapers, blog posts, webinars, and industry insights. This positions your fintech as a reliable source of information and a thought leader in the field.
04
Nurturing Relationships for Long-Term Success
We believe in building relationships, not just chasing transactions. Our account managers invest time and effort in active listening, conducting in-depth research, and engaging in meaningful conversations with prospects. By comprehensively understanding their pain points and objectives, we can tailor your solutions to match their specific needs accurately. We prioritize personalized communication with prospects to make them feel valued and understood, so you can establish a strong foundation of trust and rapport.
05
Data-Driven Optimization
Data-driven optimization lies at the core of our fintech lead generation process, serving as the driving force behind our success in maximizing ROI for our clients. Traditional marketing approaches may not yield the desired results in today's fast-paced and ever-evolving digital landscape. Therefore, our data-driven approach ensures that every decision is backed by tangible data and analytics, enabling us to continuously refine and fine-tune our lead generation strategies.
Don't let lead generation challenges hold you back; partner with Martal Group today and discover your revenue potential.
Empower Your Fintech Growth with Martal Group
If you've struggled with fintech lead generation and feel it's time to leverage industry experts to fuel your growth, Martal Group is your ideal partner. We specialize in driving cost-effective, high-quality leads for fintech companies, and our data-driven market strategies ensure sustainable success.
Still have questions about fintech lead generation? Check out our FAQs below.
Book a consultation with us
FAQs: Fintech Lead Generation
1
How do Fintechs Advertise?
Fintech companies use various channels to advertise their products and services. Some standard methods include digital marketing campaigns, social media advertising, content marketing, influencer partnerships, and search engine optimization (SEO). At Martal Group, we specialize in outbound lead generation strategies such as cold email marketing, cold calling, and social selling, all of which are highly effective and targeted approaches to reach prospects interested in your fintech solutions.
2
What Is an Example of a Fintech Strategy?
An example of a fintech strategy could be creating thought leadership content, such as blog posts, whitepapers, and webinars, to establish your fintech company as an authority in the industry. By sharing valuable insights and expertise, you can attract potential clients and nurture leads through the buying journey. Combining inbound—like content marketing—and outbound lead generation strategies is the key to filling your funnel with a steady stream of high-quality leads.
3
Where Do You Find Fintech Sales Leads?
Finding fintech sales leads can be challenging, especially when targeting the right audience. Martal Group's AI-powered prospecting tools tap into buyer intent data to identify prospects in the market for your specific fintech solutions. These tools, combined with our experienced international sales team, enable us to find leads across various industries and regions, ensuring our clients are connected with their ideal prospects.