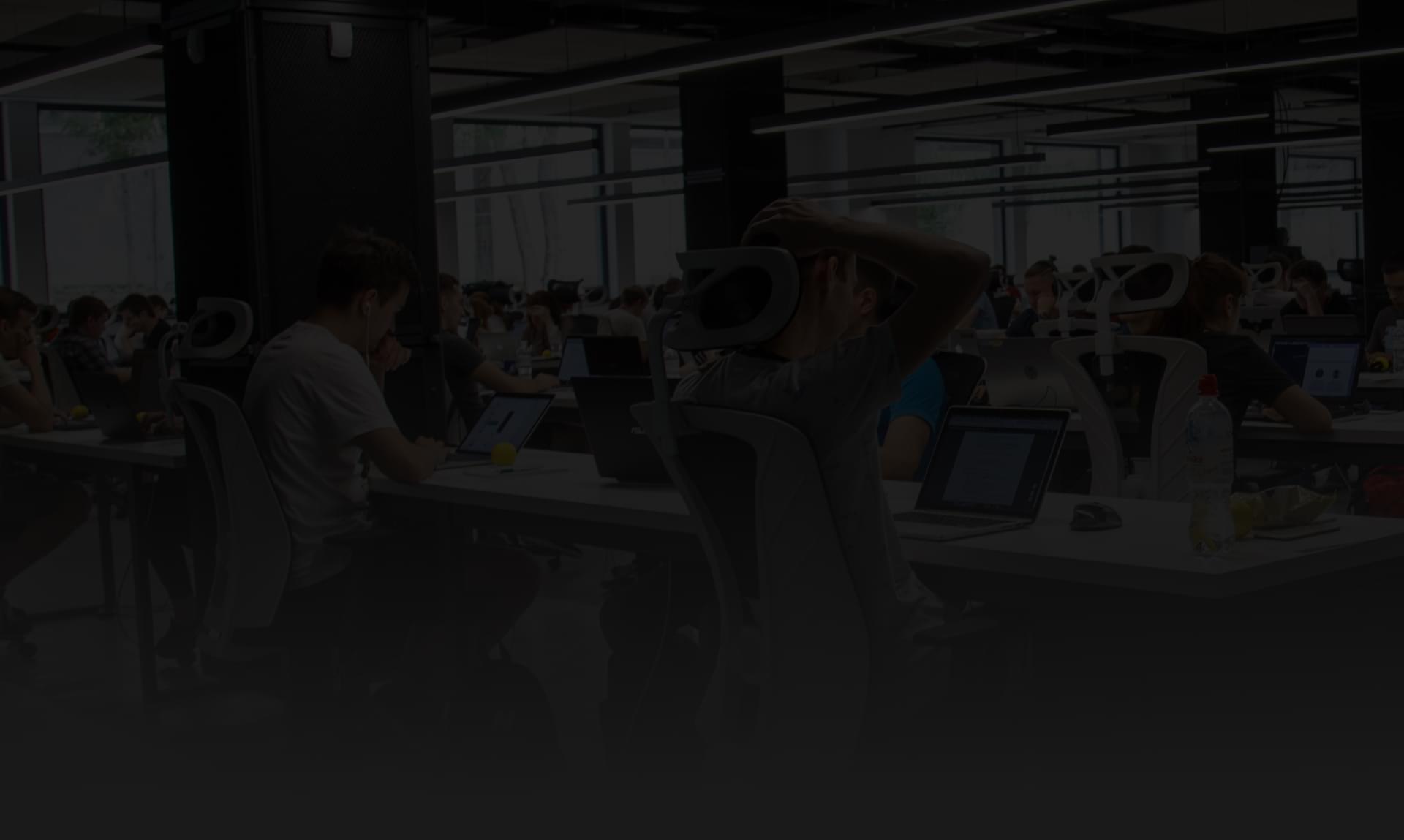 How It Works:
Fully Managed Lead Generation Services
You don't have to be a lead generation expert to grow your business. By partnering with our award-winning team, you'll have more opportunities to meet with the right prospects at the right time so you can close more of the right deals.
Let's unpack how Martal Group's fully managed lead generation services work
Not Just Another
Lead Gen Company
Traditional outbound lead generation is broken. Outdated outreach tactics, like telemarketing and mass blast emails, can siphon away your marketing budgets, leaving your sales pipeline high and dry.
We've reinvented outbound to evolve with the changes in B2B purchasing behaviors. By implementing these modern lead generation strategies, we can help your company develop a more productive pipeline. Schedule Lunch and Learn Meetings

Gain instant rapport and leave a lasting impression with decision-makers. We'll deliver lunch to your potential clients — on us — right before the discovery call begins. All your prospects have to do is order, schedule, and attend.

Target Competitors' Customers through ABM

Highlight your competitive advantage and carve out your share of the market. Through extensive research, we identify and connect with the concerned customers of your competitors so they can discover how your company can provide better results.

Engage Prospects Based on Buyer Intent

Searching for buyer-ready prospects slows down your sales cycle and limits revenue growth. We identify leads looking for your solution by investing in intent data so you can quickly engage with prospects already moving through the buyer's journey.
Outbound lead generation Services:
Book More Appointments With Qualified-Sales Leads
Spend less time prospecting and more time selling.
Hire our experienced North American sales team to contact, qualify, and book appointments with your ideal clients.
Through our proven outbound lead generation strategies, we can help speed up your sales cycle and scale your company more efficiently.
Get the
Right
Prospect Data
We've got the right prospect data and sales talent you need to find your next customer. We integrate with leading market intelligence vendors to provide our customers relevant B2B contact information. Our researchers use a proprietary workflow to create sales opportunities and target your ideal buyer profile and potential addressable market.
Develop Your
Sales Machine
Our managed sales team builds custom workflows that drive prospect engagement with multiple personalized sales touchpoints. We route active prospects to your sales team or onboard new clients for you. We cater Omni channel mass campaigns using calls, emails and Linkedin. We also practice Account Based Marketing, targeting shortlisted accounts or stakeholders.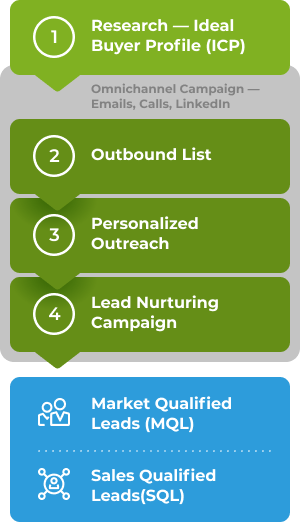 Inbound lead generation Services:
Attract More Visitors to Your Website
Reach your ideal clients
wherever they are in the buyer's journey by combining inbound services with your outbound strategy.
We'll help keep your funnel flowing from both ends of the spectrum through complementary inbound lead generation strategies aimed at increasing site traffic and conversions.
Maximize
your online presence
Martal caters various services aiming to boost your brand recognition and online presence. Let us manage your marketing campaigns, blogs, and social media to maximize traffic and site visits. Our bloggers and publishers will create articles and build backlinks to improve your website ranking and accelerate organic web traffic in your target region.
Convert website
visits
into customers
Martal uses inbound lead generation strategies to direct all qualifying prospects from your site to our sales representatives. Our sales team qualifies inbound leads using the B.A.N.T. methodology and books discovery calls with engaged prospects. Our sales reps can also lead introductory demo calls, acting a seamless extension of your sales team, guaranteeing a steady conversion rate.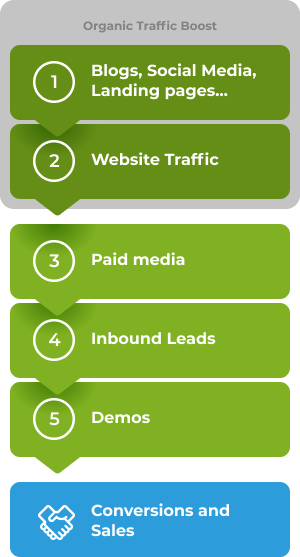 Are these services right for my company?
Do you have a growing company focused on technology-based products or services?
We're talking about anything from early startups to established enterprises. Do you want to open more opportunities to sell your solution to other businesses? Let's be honest; who doesn't?
If you answered "yes" to both of these questions, then we should talk.
As one of the top appointment setting companies in North America, Martal Group has a proven track record of generating B2B leads that convert. Set up a chat today to discuss how B2B appointment setting can help you meet your sales goals and scale your company the right way.