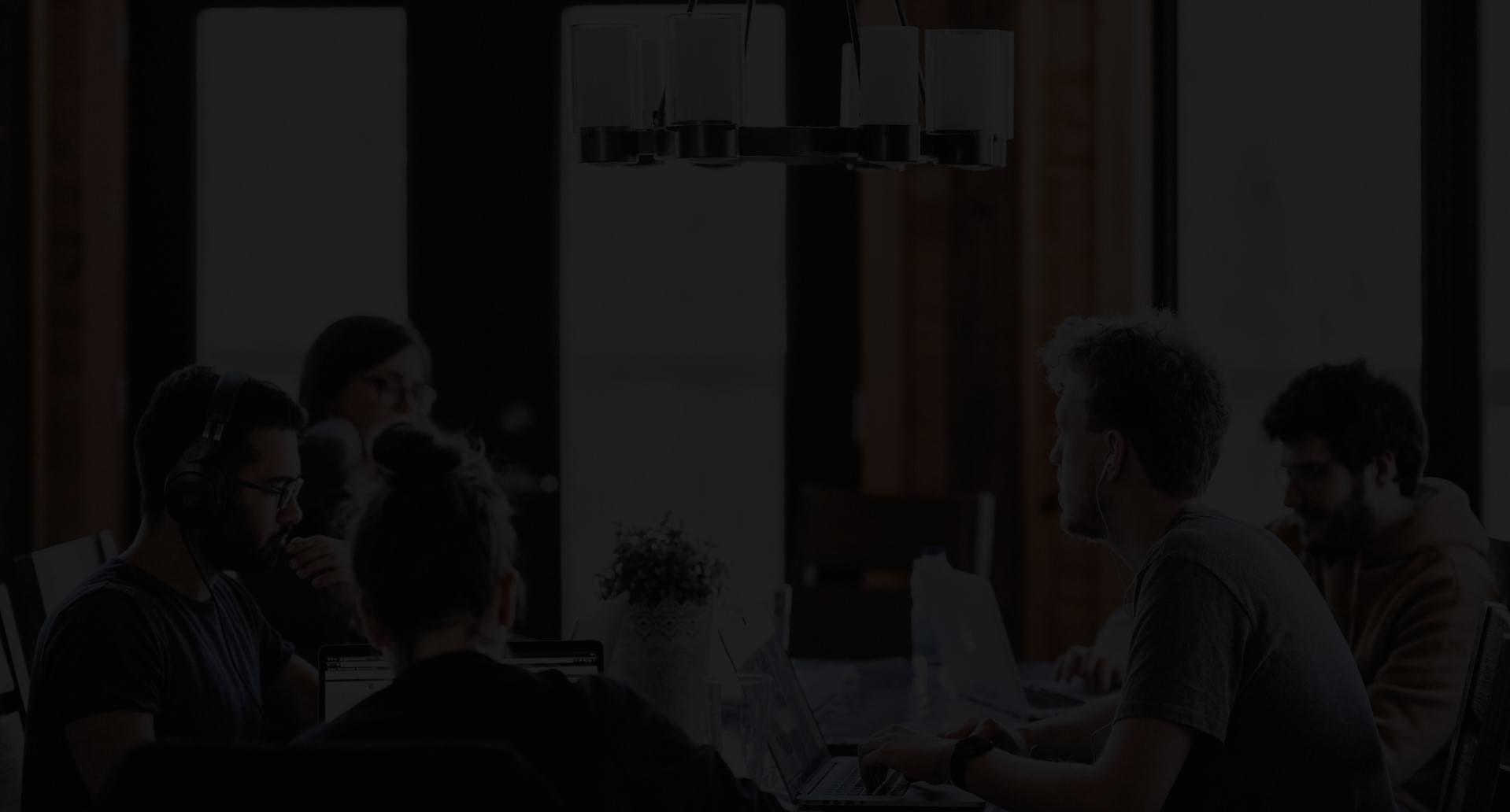 Martal
Academy:
Connecting Talented Sales Professionals with Growing B2B Tech Companies
Whether you want to begin a fulfilling career in B2B tech or find talented SDRs to fuel your revenue growth, Martal Academy can help you achieve your goals.
Why Now is
the Time to Change
How We Handle
B2B Tech Sales
The global technology industry is growing at an astounding rate. With a net worth of $5.2 trillion and a CAGR of 5%, it's one of the most lucrative yet competitive industries today.
But the expansive growth has left tech companies lacking talented sales professionals ready to adapt to the quickly evolving market.
Here's a look at our current state
(source Zippia)
Of the global tech market
is dominated by the US
Tech companies in
the US alone
New tech jobs
projected in 2022
To meet the growing
demand for SDRs
and help talent professionals discover satisfying careers, the tech industry needs a more impactful hiring and training process.
That's where Martal Academy
comes in
Your Career Starts Here
Starting a career in tech sales isn't easy. A lack of knowledge and experience creates barriers to entry that are hard to break.
Fortunately, explosive industry growth has significantly increased the demand for skilled sales professionals passionate about tech.
The only missing piece — specialized sales training

What is Martal Academy?
Martal Academy is a
comprehensive training program
that helps sales professionals develop the skills and knowledge necessary to succeed in the challenging and rewarding field of B2B tech sales.
But it's so much more than just courses and assessments. Not only do participants gain an in-depth understanding of the latest techniques and strategies, but they also gain six weeks of real-world experience selling for a B2B tech company.
The Best Way to Break into B2B Tech
Your future is too important; don't leave your career to chance.
You shouldn't have to take out a loan or forfeit a percentage of your salary to jumpstart your new career. At Martal Academy, you only pay a small portion of the training expenses.
Once accepted into the program, you will be mentored by Martal Group's award-winning team of sales experts with years of experience in B2B tech. Our instructors are still active in the field so that they can equip you with the practical and transferable skills desired by today's top revenue leaders.
Learn the skills you need to pursue a fulfilling career in tech while keeping your current job. We provide a flexible training environment so you can fit your coursework into your schedule. All you need is 15 - 20 hours a week to complete the program and become certified.
After the initial training, you will apply what you have learned during an externship with a partnering B2B tech company. Over the course of six weeks, a Martal sales expert will coach you through the process of developing a sales strategy that produces a pipeline of qualified leads.
Martal Academy Certification
Once you complete the program, you will be awarded a Martal Academy SDR certification. Your certification can be added to your resume and LinkedIn profile as proof of your B2B tech sales knowledge, abilities, and experience.
One of the hardest parts about breaking into tech is landing a job. At Martal Academy, over 50% of those who complete the program are hired. Top-performing certified SDRs are eligible for employment either with Martal Group or a partnering B2B tech company.
From Novice to Expert in Three Months
Your career in B2B tech sales is waiting! Are you ready to take the next step?
1
Submit Your Application
Take 10 minutes to fill out our application so you can be considered for the next Martal Academy training session. All we need is your resume and a link to your LinkedIn profile.

(Want to gain an edge in the selection process? Submit a short introduction video highlighting your professional experience and why you would be a good fit for our program.)
If selected, you will attend two weeks of online courses, four weeks of guided training in a small group environment, and a six-week externship to gain real-world B2B tech sales experience.
After successfully completing the program, you will receive a Martal Academy SDR certification.

Based on performance, you may also have the opportunity to be hired by a partnering tech company or become a part of the Martal Group sales team.
Martal Academy Eligibility
To ensure you have the highest probability of success
in the Martal Academy program, we have set minimum eligibility requirements.
To enter the Martal Academy, you must be:
18+ years of age or older

Eligible to work in Canada

Fluent in English, both written and verbal
Able to pass a background check

Proficient in sales (2+ years experience preferred)

Interested in technology products and services
Apply Today
Hire Tech-Savvy
SDRs On-Demand
It costs $19,250 to hire and train an SDR. We know it seems a bit outlandish.
However, once you factor in the overhead, labor hours, and loss of productivity, the expenses start to add up quickly.
You shouldn't have to spend tens of thousands before your sales team starts delivering an ROI. Through our SDR on-demand program, you can skip the hiring and training process and dive straight into business development activities.
Over a six-week pilot campaign, we'll provide you with a Martal Academy-certified SDR who will implement a lead generation strategy using our proprietary methods and tech stack. At the end of your pilot, you'll have the opportunity to hire the SDR as a full-time team member.
Why Should You Choose a Martal Academy Certified SDR?
Martal Academy is an educational branch Martal Group, a top global provider of sales outsourcing.
Since 2009, We have been developing, executing, and refining the most effective lead generation strategies for B2B tech companies worldwide.
Martal Group's success
over the past 14 years has relied heavily on our ability to shape talented professionals into high-performing SDRs. After investing hundreds of hours in streamlining our hiring and training process, we created Martal Academy as a way for growing B2B tech companies to discover SDR all-stars.
Everyone who completes
the Martal Academy program receives the same comprehensive training as our award-winning sales team. So, by choosing a Martal Academy certified SDR, you gain an expertly-trained sales professional ready to break into your market.
Scale Your Sales Team with Martal Academy
Building a revenue team of talented SDRs doesn't have to be a hassle.
Reduce Hiring and Training Costs
When you partner with Martal Academy, you don't have to worry about a lengthy and expensive hiring and training process. We vet North American sales professionals and verify they have what it takes to generate sales-ready leads in your tech sector.
Employ Tech-Savvy Talent Ready to Sell
We prepare sales professionals to become top tech talent. Our training program breaks down the fundamentals of selling complex solutions to B2B buyers so your company can grow, even in a competitive market.
Ramp Up Your Revenue Efficiently
Martal Academy SDRs ramp up three times faster than an internal hire, so you can quickly rev up your revenue. Before being matched with your company, an SDR has to complete at least six weeks of training successfully. This ensures we can launch your lead generation campaigns in as little as 14 days after onboarding.
Access Our Full Sales Tech Stack
For the first six weeks of your pilot, we supply everything your SDR needs to develop a productive sales pipeline for your company. Our tech stack includes tools such as a buyer intent database, deliverability software, and marketing communication systems, all of which are essential for a successful campaign.
Receive Brand-Specific Mentoring
While we coach SDRs on the fundamentals of B2B tech sales, we know how important it is to have a custom lead generation strategy for your brand. That is why we provide a sales operations manager and an experienced sales executive to mentor your SDR while they create a brand-specific sales strategy based on our proven methods.
Start Building Your Dream Team
We're here to help you discover talented SDRs that will grow your revenue.
Schedule a 30-minute call with one of our consultants to discuss the experience and qualities you are looking for in an SDR.
2
Start Your SDR On-Demand Pilot
We'll match you with a certified Martal Academy SDR who will develop and implement a lead generation strategy for your company under the guidance of an experienced sales team.
At the end of your six-week pilot, you may choose to hire the SDR full-time or continue the relationship through Martal Group's sales as a service option.
Discover Why Martal Group is
a Global Leader

in B2B Lead Gen