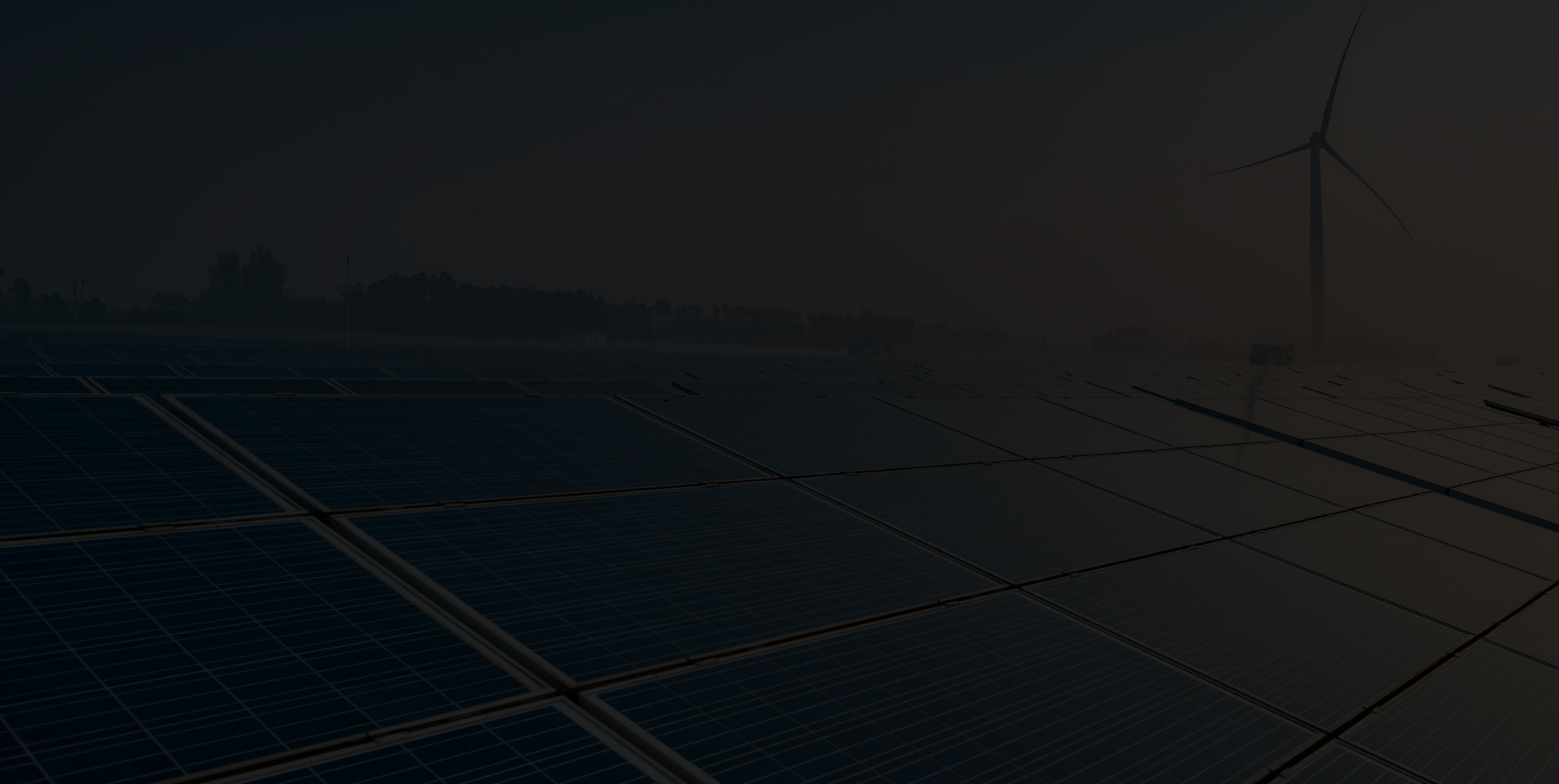 Cleantech Marketing
Accelerating Sustainability through Strategic Outbound Outreach
We understand the unique needs and aspirations of B2B cleantech companies and tailor our lead generation services to elevate your brand, connect you with the right decision-makers, and drive meaningful engagements. Our seasoned sales professionals leverage cutting-edge strategies, personalized outreach, and AI-powered prospecting tools to bring your cleantech solutions into the spotlight.
Start Generating Quality Cleantech Leads
Meet More Eager Cleantech Adopters and Make an Impact
We understand that conveying your cleantech solution's value and impact requires more than technical prowess. That's why we employ sales executives who know how to develop a compelling narrative by combining storytelling with data-driven insights to create outbound outreach campaigns that inspire action.
Our cleantech marketing services are designed to bridge the gap between groundbreaking technologies and eager adopters. Whether building a go-to-market plan or expanding your market share,
bringing awareness to your cleantech innovations demands a strategic approach encompassing communication, education, and engagement. Our sustainability marketing services are tailored to convey the environmental benefits of your solutions and the positive impact they can have on communities, businesses, and individuals. Our international team of sales experts collaborates closely with your business to understand your core mission and values to ensure that every outreach effort aligns seamlessly with your message.
We support a variety of businesses in the cleantech sector, such as:
Solar panel manufacturing
Wind turbine production
Electric vehicle (EV) manufacturing
Energy-efficient lighting solutions
Waste-to-energy conversion
Biofuel production
Smart grid technology
Water purification systems
Green building materials
Carbon capture and storage
Sustainable agriculture technology
Hydroelectric power generation
Geothermal energy solutions
Energy-efficient HVAC systems
Battery storage technology
Sustainable packaging solutions
Organic waste composting
Tidal and wave energy technology
Air quality monitoring systems
Renewable & clean energy consulting services
Let's build a sustainable pipeline for your cleantech company!
Why CleanTech Companies Choose Martal Group for Lead Generation:
Personalized & Proficient Outreach
Personalized & Proficient Outreach
At Martal Group, we recognize the distinctiveness of each cleantech enterprise. Our commitment is to ensure your brand isn't just heard but genuinely resonates. We intricately tailor multi-channel campaigns—from personalized emails that strike a chord to strategic cold calling and meaningful LinkedIn engagements. In a world of templated communications, our customized approach ensures you stand out and reach the decision-makers that matter.
Industry Expertise with Cutting-Edge Strategy
Industry Expertise with Cutting-Edge Strategy
Our strength lies in our profound understanding of the cleantech landscape. Beyond mere outreach, we delve deep, swiftly identifying businesses actively on the hunt for sustainable solutions. Marrying human ingenuity with state-of-the-art AI technology, we not only detect buyer intent but fine-tune our prospect segmentation based on technographic data and psychographic insights. It's a blend of instinct and innovation, ensuring we address specific pain points and requirements efficiently.
Transparent Excellence
Transparent Excellence
Results matter, and so does the path to achieving them. Transparency isn't just a buzzword for us; it's a promise. Every cleantech client enjoys access to comprehensive, clear-cut reports that shed light on our campaign outcomes. With insights that delve into strategy effectiveness, lead quality, and tangible ROI, we empower cleantech businesses with the knowledge they need to evolve and make informed choices. In partnering with us, you're not just choosing lead generation; you're opting for a transparent journey toward sustainable growth.
Read What Cleantech Companies Are Saying About Martal
They just make it easy at every step. They have a high level of performance, discipline, and strategic direction. We also appreciate the transparency of our partnership. From day one, Noam, Vito, and our Martal team have communicated candidly and set clear expectations.
Deanna Talbot
Climate Solutions Provider
"
Read the full review on Clutch
Our 5-Step Process to Generating High-Quality Cleantech Leads
The cleantech landscape demands a unique approach to lead generation, one that resonates with environmentally conscious businesses and decision-makers. Our sustainability marketing process is finely tuned to unlock your potential.
Here's how we undertake the lead generation process for cleantech businesses:
01
In-depth Research and Targeting
Our process begins with thorough market research into your cleantech niche. We meticulously research your target audience to gain valuable market feedback and identify businesses that align with your cleantech solutions to ensure every outreach is purposeful and impactful.
Crafting a compelling message that resonates with your target audience is essential. We work closely with cleantech companies to understand their solutions, value propositions, and core mission. This information forms the foundation of our personalized messaging through engaging email outreach, strategic cold calling campaigns, and thoughtful LinkedIn interactions.
Cleantech solutions often involve complex technologies and concepts. We recognize the importance of nurturing relationships with potential clients throughout their decision-making journey. Our strategic follow-up and valuable content ensure that prospects remain engaged, informed, and eager to explore the potential of your solutions.
04
Qualification and Appointment Setting
Not every lead is immediately ready to convert. Our process includes thorough lead qualification to identify prospects with genuine interest and readiness to move forward. Once a lead meets our criteria, we set up appointments for your internal team to foster meaningful discussions and guide them toward becoming clients.
05
Ongoing Account Management
We're not just about lead generation; we're invested in your long-term success. In addition to appointment setting, we offer comprehensive onboarding and account management services to ensure your cleantech solutions continue to make a positive impact.
Martal Group is your partner in amplifying the impact of your cleantech solutions
Experience the Power of Cleantech Marketing with Martal Group
Cleantech is not just a market; it's a movement toward a more sustainable future. It has the potential to revolutionize the way we interact with our environment. However, realizing this potential requires strategic and effective marketing that brings these solutions to the forefront of public consciousness. Our dedicated team of experts will ensure that your innovations reach the businesses that need them most.
Contact us today to embark on a journey of cleantech marketing success
FAQs: Cleantech Marketing and Lead Generation
1
What is the most efficient way to take a cleantech product to market?
Bringing a cleantech product to market requires a strategic approach. Martal Group's tailored campaigns utilize AI-powered prospecting tools and personalized outreach to target businesses actively seeking sustainable solutions. We help you showcase your cleantech innovations to the right audience to ensure maximum impact and market penetration.
2
Which companies are the best to target for CleanTech solutions?
The right companies to target for your cleantech solutions need to be actively committed to addressing environmental challenges through innovative technologies and sustainable practices. They often invest in renewable energy sources, waste reduction strategies, and eco-friendly manufacturing processes. Also, potential targets can be identified by the company's track record in sustainability, commitment to reducing carbon emissions, and overall environmental impact.
3
What should a cleantech company look for in a marketing agency?
A cleantech company considering hiring a marketing agency should seek partners with a proven track record in generating high-quality cleantech leads. Additionally, choose an agency that demonstrates creative thinking and innovation, as cleantech often requires communicating complex concepts in relatable ways. A firm grasp of digital marketing, including email marketing and social media strategies, is crucial for reaching environmentally conscious audiences effectively. Carefully assess their ability to measure and analyze the marketing campaign performance through a data-driven approach that optimizes results.