Website Closers
To increase sales in the US market
7 000
Prospects generated/
month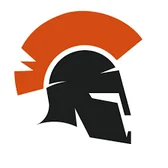 About Website Closers
Company Target and Verticals
Website Closers is a full-service brokerage firm with a team of highly-experienced professionals who assist online entrepreneurs in selling their internet assets.
As the world's leading business brokerage for SMBs and lower middle markets in technology sectors, Website Closers has over 20 years of experience in SBA-financed sales and relationships with lenders throughout the country. By developing custom sales strategies based on valuation and detailed analyses of the current merger and acquisitions marketplace, Website Closers help their clients sell to the right parties at the right price.
Industry

Business Brokerage

Headquarters

Tampa, Florida
Responsible Team:
David Harris

13 y. in sales, Queens County, New York

Bill O'Leary

27 y. in sales, Boston, Massachusetts
Solution
What was the scope of Martal's involvement
Martal Group is helping Website Closers open new opportunities by setting sales appointments with entrepreneurs in the digital space interested in selling their online businesses.
Results and Feedback
The impact of the engagement
Since 2021, the Martal Group sales executives have served as an extension of Website Closers's team. Pinpoint prospecting and engaging outreach campaigns have resulted in a steady stream of high-quality leads and appointments month over month.
7 000

Prospects generated/ month

23

Qualified leads generated/month
Project management performance
The Martal Group sales team follows a structured workflow to optimize outreach and maximize conversions. Weekly meetings are held to discuss campaign performance and upcoming opportunities. Website Closers and Martal Group have achieved a streamlined scheduling process for sales appointments that has helped build trust and rapport with potential clients.
Sales strategies used
New prospects based on Website Closers ICPs are discovered weekly and contacted by Martal Group's sales executives via email, LinkedIn, and phone calls. These multichannel campaigns include targeted messaging incorporating client-centric pain points that have proven to produce results. Follow-up campaigns are launched frequently to capture lost opportunities and increase conversions.