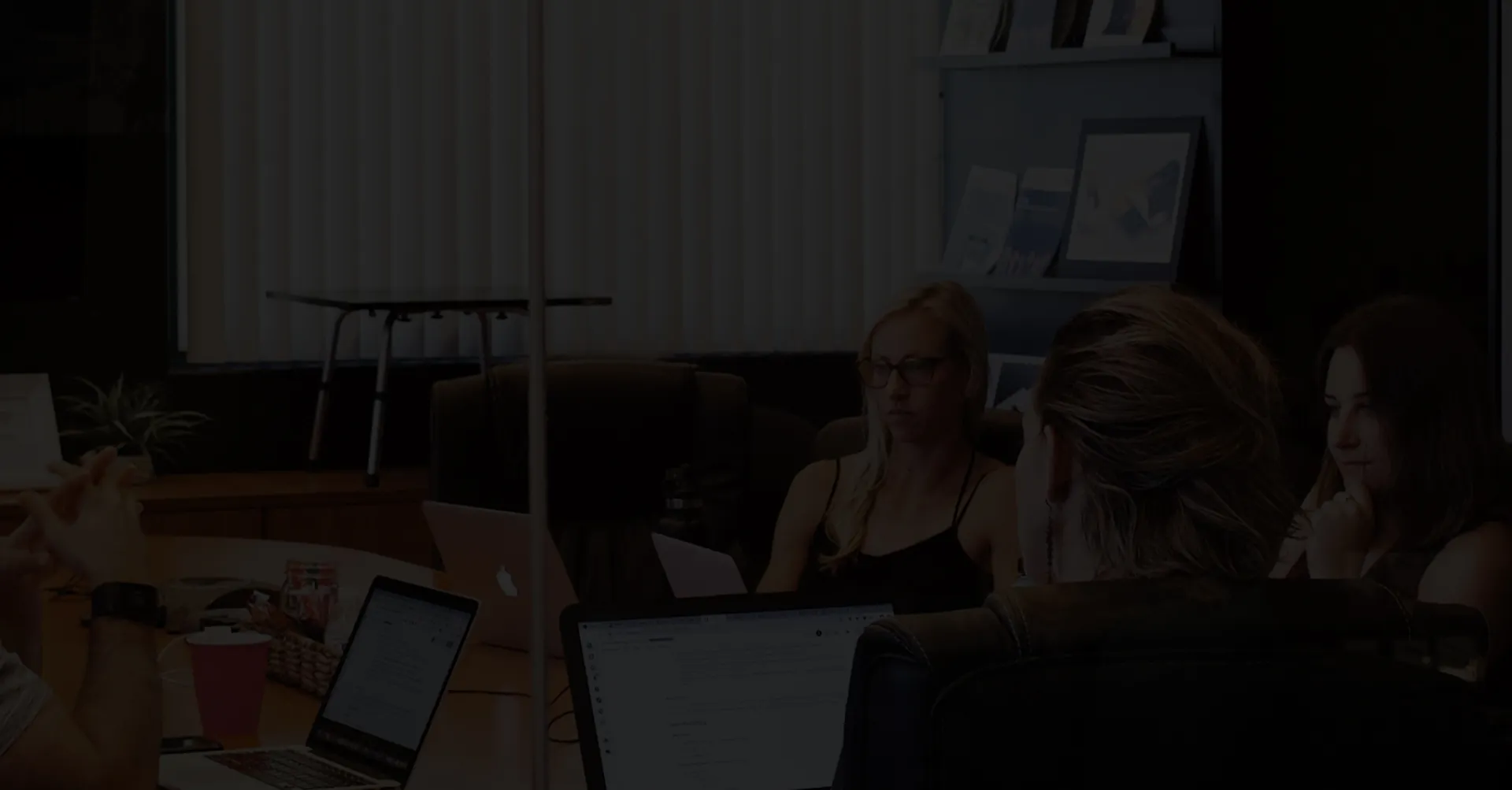 Lead Generation for Digital Marketing Agencies:
Amplify Your Client Acquisition
Empowering Marketing Agencies to Drive Growth
At Martal Group, we're dedicated to helping digital marketing agencies expand their client portfolios and achieve sustainable growth. Let us support you in navigating the complex digital landscape and achieving your business goals.
Partner With Us Today
Jumpstart Your Agency Growth with Martal Group
In the hyper-competitive world of digital marketing, every business is struggling to attract and convert the right clients. So if that's one of your biggest business challenges at the moment, you're not alone.
With Martal Group on your side, you don't have to face all the hurdles by yourself. With our rich industry expertise and state-of-the-art tools, we're here to help you communicate your agency's unique value proposition and attract the right prospects.
In addition to helping digital marketing agencies, our expertise extends to various subsectors, including:
Creative Agencies
Design Agencies
Advertising Agencies
Media Companies
SEO Firms
Content Marketing Agencies
Social Media Marketing Agencies
Digital Branding Companies
Online Reputation Solutions
Video Marketing Agencies
Digital PR Companies
Why Digital Marketing Agencies Choose Martal Group for Lead Gen
Specialized Experience
Specialized Experience
Navigating the complexities of multiple industries can be a challenging task for any digital marketing agency. The diversity of markets, the ever-evolving lead generation trends, and the unique requirements of different clientele can often be overwhelming. 
Martal Group is here to help you with all of that, and more! Our decade-long track record of success in the industry makes us the ideal partner for you. Our team consists of experienced sales executives, well-versed in crafting and executing highly targeted lead gen strategies. This is how we ensure your efforts will connect with the right audience at the right time.
Data-Driven Prospecting
Data-Driven Prospecting
Data analysis, strategic planning, and analytical thinking are crucial skills in lead generation. But unfortunately, many marketing firms lack the ability to discern valuable insights and use the findings to make data-driven decisions. So they end up wasting time and money investing resources in leads that don't align with their services.
Our sales team addresses this issue head-on by leveraging AI-powered prospecting tools. We gather intent data on decision-makers, analyze it, and then use it to refine our targeting strategy. This precision approach ensures that we are connecting your offers with genuinely interested prospects, therefore maximizing your conversions.
Comprehensive Approach
Comprehensive Approach
Focusing heavily on top-of-the-funnel (TOFU) leads is a common pitfall with lead generation for advertising agencies. Ignoring the subsequent stages of the buyer journey is a myopic approach that typically leads to high initial levels of interest but low conversion rates.
Martal Group takes a holistic approach when generating leads for marketing agencies. Our services don't just stop at identifying and connecting you with potential leads, but extend further to appointment setting, customer onboarding, and account management. This end-to-end approach is our way to guarantee a seamless transition for your new clients and foster a positive customer experience that leads to greater client retention.
Success Stories: Hear from Our Partners
We received the first leads fast, and the companies were fitting our ICP perfectly. We also appreciated the smooth onboarding and communication.

Alex Benkendorf
CEO, Benkendorf Group
"
Read the full review on Clutch
Our Digital Marketing Agency Lead Generation Process
Embarking on a successful lead generation journey starts with having a deep understanding of the process. Over the years, we've refined our methods to create a robust and efficient system specifically tailored for the digital marketing industry.
With Martal Group, lead generation for creative agencies has never been easier! Our process for attracting marketing agency leads comprises the following five steps:
01
Mapping Growth Milestones
The journey toward accelerating your digital agency's growth starts with a comprehensive understanding of your challenges and sales objectives. This step is the heart of our collaborative, customized approach as it helps us ensure that we're aligning our efforts with your expectations and needs. We'll create a roadmap to enhance your success, where every milestone is strategically positioned to help you realize your business ambitions. This proactive planning is how we laid a solid foundation for a successful partnership with all of our satisfied clients.
02
Deconstructing the Marketplace
A one-size-fits-all strategy is not an ideal approach to lead generation for a digital marketing agency. Our team will dive into the intricate nuances of your target market, studying the behavioral patterns, preferences, and pain points of your ideal buyers. We don't just aim to understand who you're after; we strive to think like them. Such an in-depth market analysis will allow us to identify the most effective strategies to engage and captivate target leads. And the final outcome? A compelling sales message that resonates on a personal level and sparks genuine interest, making your agency stand out in a saturated digital marketplace.
In an era where data-driven decision-making is vital, we leverage cutting-edge AI technology to streamline elaborate prospecting processes. Our tools help us sift through massive data sets to identify prospects that align perfectly with your target customer profile. By adopting an AI-powered approach, we're able to guarantee high precision and efficiency in our sales outreach. It's about bringing you closer to the right people at the right time, using the power of AI. The end result always is more meaningful connections, increased engagement, and naturally a higher potential for conversions for your marketing agency.
04
Diversifying Touchpoints
When it comes to generating leads for marketing agencies, there are multiple mediums to reach potential clients. That's why we launch targeted outbound campaigns across various channels — be it email, direct calls, LinkedIn, or other social media platforms. This multi-faceted approach not only enhances your visibility but also allows us to reach prospects wherever they are, increasing the odds of engagement. By diversifying touchpoints, we ensure that your message is heard loud and clear. Casting a wider net to catch more high-quality leads is the best way to drive more interest in your brand and prompt direct actions.
05
Turning Prospects Into Partners
It has always been a mission for us to go beyond just identifying prospects for our clients. That's why delivering leads is far from the final step in our process. Martal Group is all about serving you sales-ready opportunities primed for conversion. We want to help you transform more cold prospects into valuable business partners. To pave the way for your digital firm's success, we'll assist you with appointment setting to ensure a seamless handover of these high-value opportunities to your sales team. Your sales reps can then focus on what they do best — nurturing relationships and closing deals.
With Martal Group's methodical lead generation process, your business is in safe, expert hands. We are ready to roll up our sleeves, put on our white coats, and dive into the rewarding journey of lead generation for your company.
Start Your Journey Towards Accelerated Growth
We understand the challenges that you and many other marketing agencies are facing with lead generation. Your quest for sustainable growth is full of unforeseen setbacks that are constantly keeping you from making any progress. 
It's time to let us take the weight off your shoulders! Martal Group is a dedicated lead gen partner, committed to simplifying this journey for you.
Contact us now to discover how we can help you
FAQs: Digital Marketing Agency Lead Generation
1
How Does Lead Generation for Marketing Agencies Work?
Generating leads for a digital marketing agency begins with defining your target audience and understanding their pain points and needs. Once this is established, effective outbound and inbound marketing strategies can be crafted to reach more potential clients and convert them. 
Maintaining a strong online presence and optimizing your agency's website for conversions is fundamental for any successful lead gen strategy. You can make your branding more powerful through easy-to-navigate web design and strong web copy with clear, engaging CTAs. 
Of course, successful lead generation doesn't stop at attracting potential leads. It also involves nurturing these prospects through email marketing and personalized follow-ups until they are ready to buy. Given the complexity and time investment required, many creative agencies opt for outsourced lead generation services with partners like Martal Group.
2
How to Choose a Lead Generation Company?
Choosing the right agency to partner with is the most crucial part when outsourcing lead generation. The decision involves several key considerations including industry knowledge, service quality, brand reputation, transparency, and costs.   
It's important to ensure that the company has extensive experience generating leads in your target market. A sales team that understands your industry's nuances will be better equipped to target and attract high-quality leads. In addition, you should consider the outsourcing firm's track record and brand reputation. Look at their case studies, client testimonials, and success stories to assess their credibility and effectiveness.
Also, consider the services they offer, the cost, as well as their pricing structure. The best lead generation companies provide comprehensive services, including strategy development, multichannel outreach, and sales support at a reasonable price to keep your ROI positive. 
More importantly, they must demonstrate transparency and communication from the get-go. The lead gen firm you choose should provide clear, regular reporting. They also need to be responsive to your queries and work as a trustworthy partner rather than a vendor.
3
How Involved Will Our Agency Need to Be in the Lead Generation Process?
The level of involvement required from your agency in the lead generation process can vary depending on the partner you choose. At Martal Group, we aim to make the process as seamless as possible for our clients. We believe in maintaining open lines of communication and involving you in key decisions. 
We'll provide you with regular updates and reports on our progress while remaining open to discussing your ideas or concerns. So, while we handle the day-to-day aspects of lead generation, you maintain control over the overall direction and strategy.