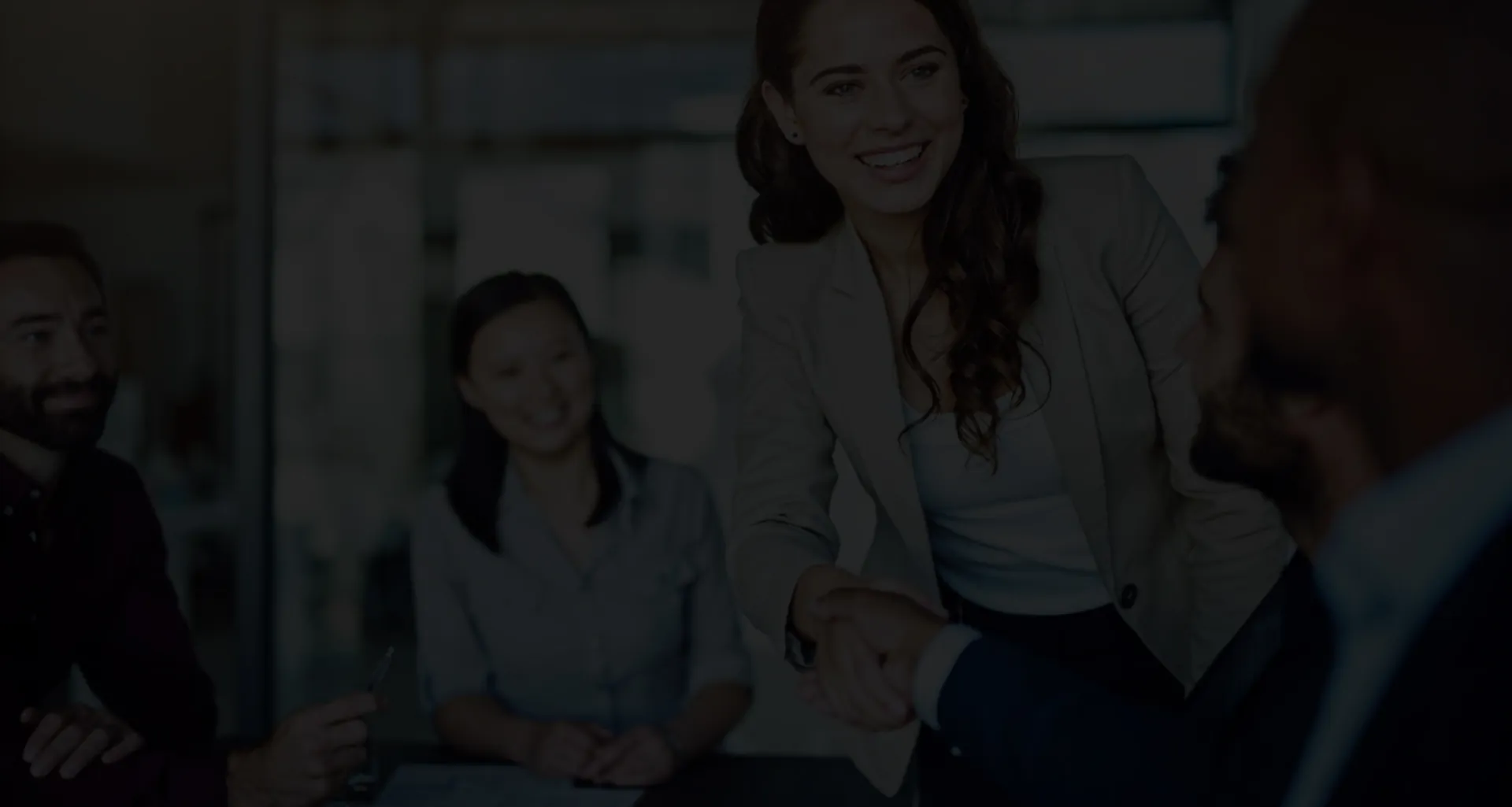 HR Marketing: Elevate Your Revenue with Expert Lead Generation
Enhance Your HR Approach Through Quality Lead Generation
Transform your HR marketing efforts, achieve unparalleled success, and unlock exceptional value with Martal Group's specialized HR lead generation services.
Discover Tailored Solutions, Schedule Your First Call Today
Revolutionize Your HR Marketing Through Strategic Lead Generation
In today's dynamic and competitive business landscape, HR marketing is a pivotal driver for success. However, the path to effective HR lead generation is riddled with complexities. As HR professionals strive to attract top-tier talent, optimize workforce management, and enhance employer branding, generating high-quality leads remains a formidable task.
At Martal Group, we recognize these challenges and are uniquely poised to accelerate your HR marketing endeavors by setting appointments with decision-makers searching for your solutions.
Martal Group serves a large variety of HR marketing subsectors, including:
Recruitment and Staffing
HR Technology Solutions
Workforce Optimization
Talent Acquisition and Management
Employee Benefits and Compensation
Diversity and Inclusion Initiatives
Organizational Development
Training and Learning Solutions
Employer Branding and Employee Engagement
Human Capital Consulting
We'll Match You With Your Ideal Clients
Why HR Companies Choose Martal Group for Lead Generation:
Precision-Targeted Lead Generation Strategies
Precision-Targeted Lead Generation Strategies
Are you grappling with the challenge of reaching key decision-makers? At Martal Group, our precision-targeted lead generation strategies serve as a beacon for your ideal clients. We're dedicated to ensuring that your message not only reaches your audience but resonates at precisely the right moment. Say farewell to generic outreach and embrace the realm of meaningful connections that have the potential to revolutionize your HR marketing efforts.
Unparalleled Industry Insight
Unparalleled Industry Insight
The world of HR marketing is a multifaceted tapestry, each thread contributing to the grand design of success. Our team at Martal Group possesses a profound understanding of the intricacies within various subsectors. This depth of industry knowledge empowers us to craft strategies that seamlessly align with your specific domain. Whether your focus is on talent acquisition, workforce optimization, or elevating your employer branding, our solutions are meticulously tailored to your unique needs, setting the stage for transformative outcomes.
Data-Driven Excellence
Data-Driven Excellence
In the digital age, the true potential of decisions lies within the realm of data. At Martal Group, we firmly believe in the power of informed choices. Our data-driven approach becomes your compass, equipping you with invaluable insights that transcend mere observations. Through this lens, we help you effortlessly identify market trends, closely monitor lead engagement, and finetune your strategies for outcomes that positively impact your return on investment (ROI). Leverage the inherent power of analytics to navigate the course of your HR marketing endeavors, driving success and achieving lead gen objectives with unwavering precision.
Don't Just Take Our Word For It
MARTAL group is very flexible and has the expertise to learn new products, markets, and technology domains. They have very good experience in market penetration.

Orna Sadan
Director of Marketing & Sales
"
Read the full review on Clutch
Our 5-Step Process to HR Lead Generation Success:
We've fine-tuned a 5-step process that seamlessly integrates compelling narratives, deep audience insights, versatile communication channels, data-driven refinement, and lasting relationship cultivation.
Dive in, and discover how our tailored strategy transforms HR marketing aspirations into tangible, high-impact results.
01
Goal Crafting: Formulating Engaging Narratives for HR Professionals
At Martal Group, the art of creating compelling content that resonates with HR professionals is second nature. Our team of top-performing sales experts artfully weaves words into a symphony of narratives that extend beyond mere engagement. They spark curiosity, fuel lasting interactions, and masterfully elevate your brand as a commanding thought leader within the HR landscape. Just as we skillfully craft captivating stories, we're equally adept at helping you set and achieve both grand and incremental goals, propelling your HR marketing journey to new heights.
02
Target Audience Profiling: Uncover the Characteristics of Your Ideal Leads
In this pivotal step, we delve deep to unearth the intricate characteristics of your ideal leads. Through an exhaustive and meticulous analysis, we go beyond the surface to identify decision-makers, key influences, and the emergent trends that define your target audience. Our commitment to this thorough exploration lays the foundation for a lead generation strategy that resonates profoundly.
03
Multi-Channel Campaigns: Harnessing the Versatility of Communication Channels
Our multi-channel campaign approach showcases the adaptability of contemporary communication methods. Spanning the vibrant landscape of social media to the personalized intimacy of email copies and phone calls, we craft a meticulously curated blend of platforms. This ensures that your message not only reaches but resonates profoundly with HR decision-makers, precisely where they are most responsive. This deliberate strategy amplifies the potential for forging impactful connections that can generate more high-quality leads for your pipeline and more conversions for your sales team.
04
Iterative Data Enhancement: A Continuous Quest for Precision
The heart of lead generation beats in rhythm with real-time data refinement. Our iterative approach ensures that your campaigns are not static entities but living, evolving strategies. By closely monitoring and interpreting real-time data, we fine-tune your lead-generation efforts. This dynamic process optimizes conversion rates, enhances return on investment (ROI), and ensures your strategy remains at the forefront of industry trends.
05
Meaningful Relationship Building: Nurturing Connections that Endure
Nurturing leads goes beyond initial interactions. We embark on a journey of personalized messaging that foster not just engagement but meaningful relationships. These connections extend far beyond the surface, cultivating bonds that withstand the test of time. Our commitment to this phase transforms mere contacts into enduring partnerships, creating a lasting impact that goes well beyond lead generation.
Let's collaborate to drive remarkable HR marketing outcomes and open more opportunities for your business.
Your HR Marketing Triumph Awaits
Venturing into the realm of hiring a lead generation agency may seem overwhelming, but with Martal Group by your side, you're not embarking on this journey alone. We understand the unique challenges of HR marketing and offer bespoke solutions to empower you to achieve your goals.
Have A Talk With Our HR Lead Generation Experts
FAQs: HR Lead Generation
1
How do I acquire HR leads?
Generating HR leads requires a strategic blend of industry expertise, data insights, and targeted outreach. Martal Group excels in crafting lead-generation strategies that connect you with key decision-makers in the HR sector. Our approach combines market intelligence with personalized engagement to ensure you're reaching the right audience at the right time.
2
How can you effectively market HR products?
Effectively marketing HR products demands a nuanced approach that resonates with the pain points and aspirations of HR professionals. Our lead generation strategies are designed to create compelling narratives that resonate with your target audience. By fostering meaningful engagement and driving conversions, we help you position your HR products as indispensable solutions.
3
What distinguishes a marketing agency from an advertising agency?
While both marketing and advertising agencies are essential in business promotion, marketing agencies like Martal Group offers comprehensive solutions that go beyond advertising's scope. We specialize in understanding your industry intricately and developing tailored strategies that generate leads aligned with your HR marketing objectives. By creating meaningful connections and nurturing relationships, we empower your brand to stand out in the competitive HR landscape.