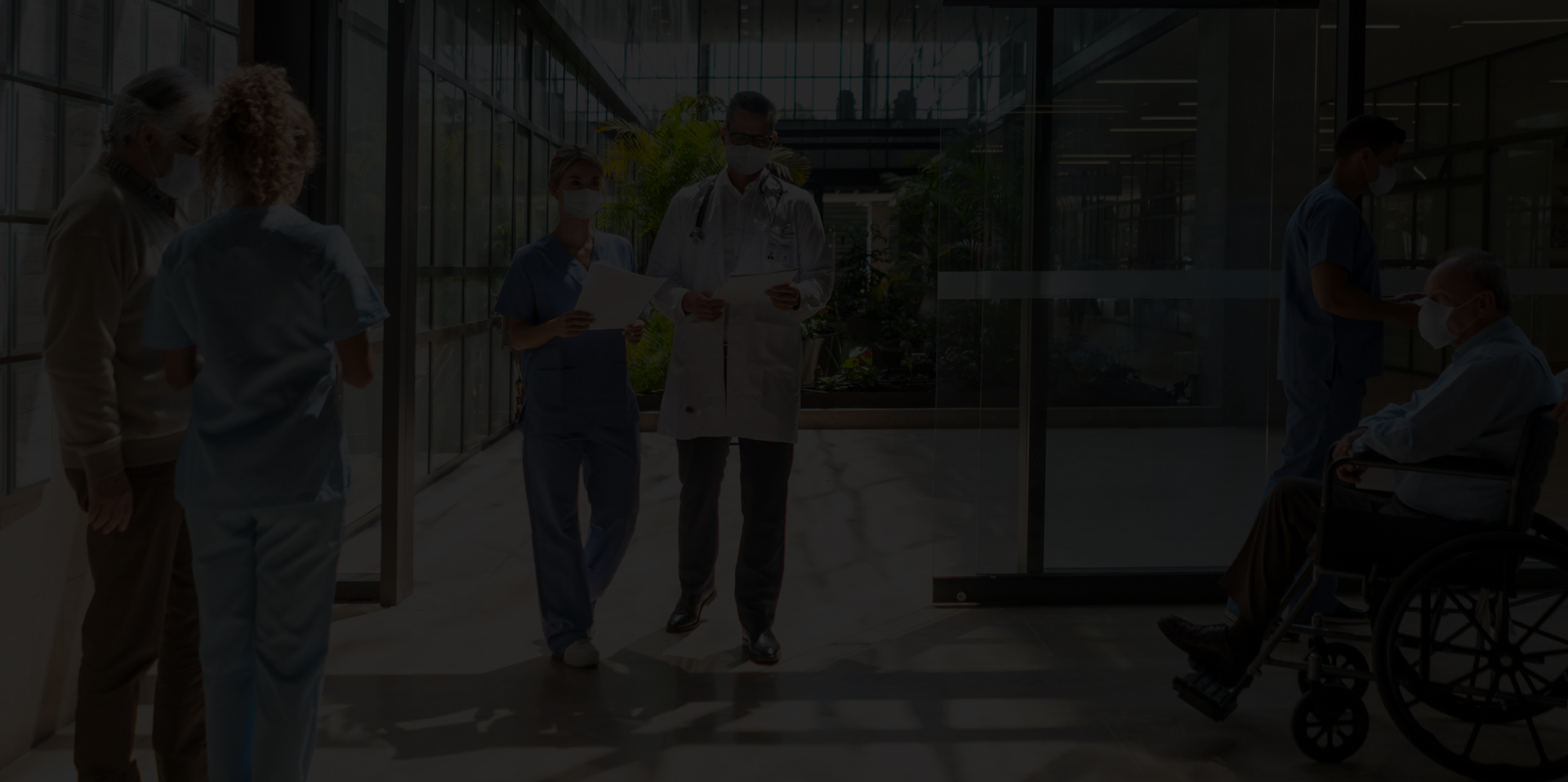 Healthcare Lead Generation:
Capture More High-Quality Medical Leads
Your Journey to a Healthier Sales Pipeline Starts Here
Whether you're providing medical devices, healthcare technology, or something in between, we know how to book qualified sales meetings with key decision-makers in the healthcare industry.
Meet Our Top Healthcare Lead Gen TEAM
We'll Generate the Healthcare Sales Leads You Need to Succeed
Competition is fierce in the medical field, and standing out requires an expert-driven lead generation strategy. But let's face it, prospecting is time-consuming, especially when you're busy with day-to-day business operations.
That's where Martal Group comes in. We help you connect with hard-to-reach decision-makers in the healthcare industry so you can grow your client base as well as your revenue.
Through our multichannel campaign approach, our international team of experts executes lead generation strategies proven to convert healthcare and medical professionals into sales-ready leads.
We are not just another lead generation agency; we collaborate closely with your team — keeping you in the loop throughout the prospecting process — to maximize the impact of every opportunity.
Our services can generate top healthcare leads for a range of solutions, including:
Medical Devices
Dental Technology
Healthcare Technology
Biotechnology
SaaS for Healthcare Providers
Healthcare IT
Patient Management Solutions
Mental Health Services
Virtual Images
Rehab Centers
Telemedicine
Let's conquer the medical market together!
Why Healthcare Companies Choose Martal Group for Medical Lead Generation
Superior Healthcare Lead Generation Services
Superior Healthcare Lead Generation Services
In the vibrant arena of healthcare, where innovation and patient-centricity shape the future, lead generation becomes more than just a numbers game. It's about creating meaningful connections, nurturing relationships, and sparking conversations that resonate. That's exactly where Martal Group shines brightly.
Our approach is far from a one-size-fits-all solution. Instead, it's a unique blend of strategy, empathy, and expert insight tailored to each client's unique needs.
Martal's team delves deep into the nuances of various healthcare sectors. Be it pharmaceuticals, medical devices, biotech, or telemedicine, we understand the pulse of each industry and the key decision-makers that fuel it.
But our service doesn't stop at lead generation. We accompany our clients every step of the way by nurturing leads, advising on the best approaches, and celebrating every win together. Our goal isn't just to deliver leads; it's to foster your business growth.
State-of-the-Art Prospecting Tools
State-of-the-Art Prospecting Tools
At Martal Group, we leverage the most advanced prospecting tools to tap into the pools of potential leads, identifying the individuals or organizations that perfectly align with your healthcare business.
Our arsenal includes sophisticated prospect analytics tools that provide insights into each lead's buying intent through search trends and consumer behaviors. These invaluable insights allow us to identify prime opportunities and set appointments with key decision-makers.
Through our strategic application, we integrate these state-of-the-art prospecting tools seamlessly into our multi-channel lead generation approach. Furthermore, we continuously measure, optimize, and fine-tune our strategies based on real-time feedback and data. This ensures our process stays aligned with the evolving environment of your business and the healthcare industry, resulting in a lead generation strategy that truly delivers.
International Team of Healthcare Tech Sales Professionals
International Team of Healthcare Tech Sales Professionals
In healthcare sales, diversity isn't a luxury—it's a necessity. That's why Martal Group has handpicked professionals from around the globe, each bringing a unique blend of experience, cultural understanding, and healthcare know-how to the table.
These international experts are at the heart of Martal Group's successful lead generation strategies. Our team comes with diverse backgrounds in healthcare, medical, and tech sales, offering a depth and breadth of knowledge that's unrivaled.
The geographic diversity of our team means we understand the cultural nuances that can make or break a sale. We know how to connect, converse, and convert leads into loyal customers, respecting regional sensibilities and meeting specific market needs.
Our Reviews Are Off the Charts
As an AI-powered supply chain management system for healthcare, we have a unique position in the market that most decision-makers are not familiar with at this time. The Martal team translates our value proposition to clients and brings in a steady stream of opportunities.

Korina Fisher
CEO, MUUTAA
"
Read the full review on Clutch
What to Expect: Our 7-Step Process for Healthcare Lead Generation
The cornerstone of a productive lead generation process plan is transparency. So, to help you better understand how we generate leads in the healthcare industry, we've outlined our 7-step process below.
While each business requires a unique strategy to succeed, we have established this proven process to deliver results.
Much like a doctor begins with a patient diagnosis, your lead generation journey with Martal Group starts with a comprehensive business diagnosis. This involves a deep dive into your business — its mission, goals, and unique selling propositions. We examine the symptoms (business challenges) and history (past marketing efforts) to create a tailored treatment plan—your unique lead generation strategy.
02
The Research & Lab Work
In healthcare, every successful treatment is backed by meticulous research and lab work. Similarly, We deploy our advanced prospecting tools for intensive market lab work. This involves analyzing the healthcare landscape, identifying trends, understanding the competition, and uncovering potential leads that align with your business.
This step involves a patient consultation, where our Martal team communicates the findings, discusses the lead generation plan, and ensures it aligns with your expectations and objectives. Just like a healthcare provider, we take you through the entire procedure, explaining each step so you're in the know and on board with the strategy.
04
The Treatment – Lead Generation
Once you've agreed to the plan, our international sales professionals administer the treatment by launching the lead generation strategy. Through email marketing, social media outreach, and cold calling, we expertly navigate the channels to connect with and engage potential leads.
Martal Group understands that nurturing a lead is as crucial as acquiring one. We implement follow-up care, maintain regular contact with potential leads, address queries, share relevant information, and move them down the sales funnel.
06
Monitoring & Adjustment
Like a healthcare professional who adjusts a treatment plan based on patient progress, the Martal team will continuously monitor your lead generation strategy, making necessary adjustments based on real-time feedback and data. Our focus remains on optimizing the strategy to ensure it continually aligns with your business needs and market trends.
Just as you would have regular health check-ups, we conduct periodic business health check-ups, providing you with detailed reports on the lead generation strategy's performance. We celebrate the wins, learn from the misses, and continuously refine our approach for ongoing success.
With Martal Group's methodical lead generation process, your business is in safe, expert hands. We are ready to roll up our sleeves, put on our white coats, and dive into the rewarding journey of lead generation for your healthcare company.
Partner With One of the Top Healthcare Lead Generation Companies
In a world where quality often trumps quantity, Martal Group is committed to delivering a superior lead generation service that aligns with your vision. We're not just a service provider; we're your partner in growth. With Martal Group, you're part of a thriving team committed to revolutionizing lead generation for your healthcare business.
Meet Our Top Healthcare Lead Gen TEAM
FAQs: Healthcare and Medical Lead Generation
1
How to generate leads in healthcare?
Generating leads in the healthcare industry is a challenging process. The best approach you can implement is partnering with reliable healthcare lead generation professionals. These experts employ strategies like account-based marketing (ABM) and multichannel outreach to generate qualified prospects.
2
How to find leads in medical sales?
Finding leads in medical sales require various tactics, such as identifying the target audience, developing segmented sequences, and launching multichannel campaigns. However, these techniques are intricate, requiring an enormous amount of time and resources. Outsourcing top-of-the-funnel lead generation tasks to an experienced agency frees up your team's time so they can focus on closing deals and managing customer relationships.
3
Are lead generation companies worth it?
Yes, lead generation providers are a crucial component of your marketing strategy. An experienced lead generation company uses the proper techniques and tools to identify key ideal clients and set appointments with the right prospects.