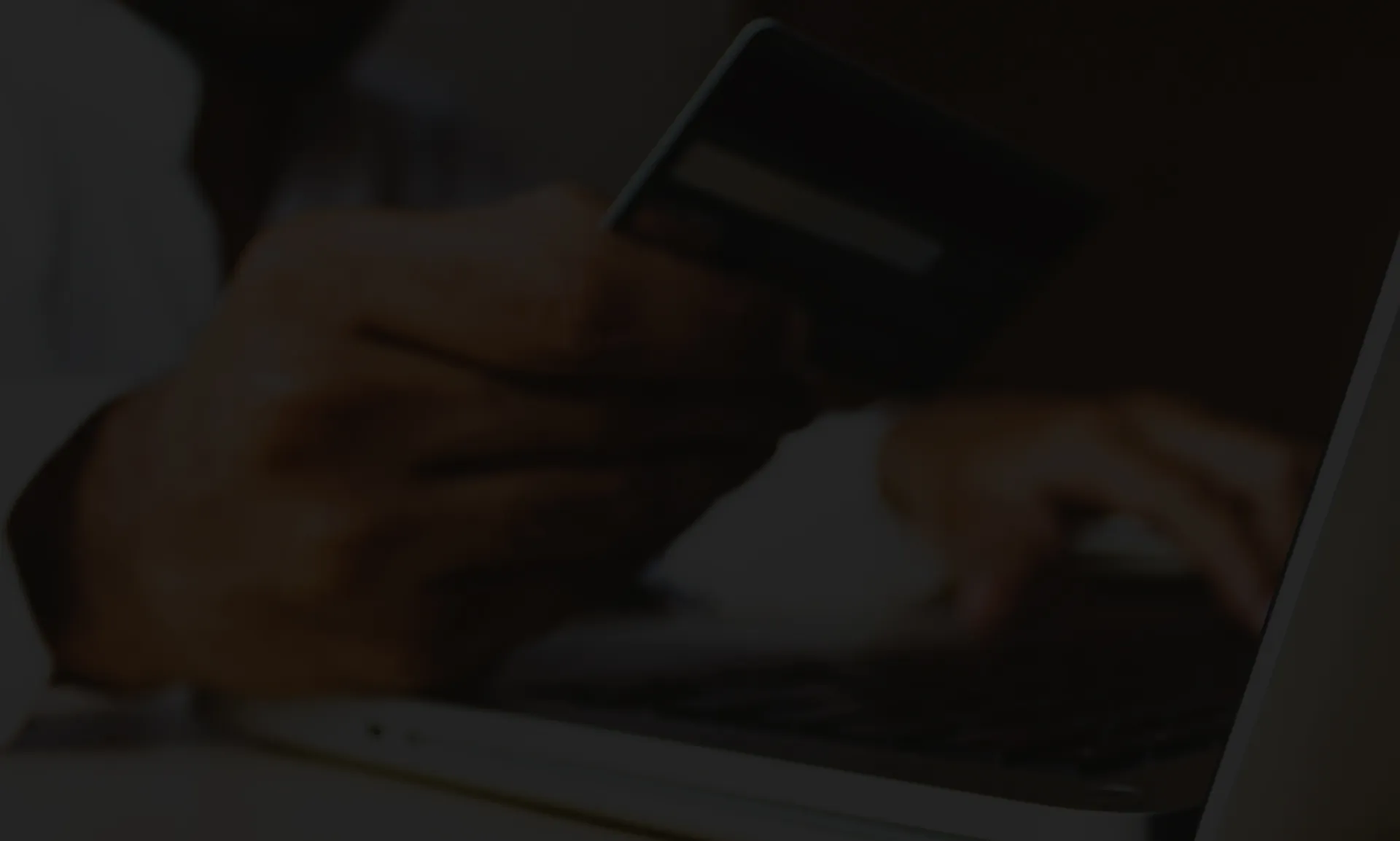 Ecommerce Marketing: Navigating the Future of Online B2B Retail
We Offer Transformative Ecommerce Marketing Services
We are dedicated to supporting B2B ecommerce and retail entities of all sizes, from startups to global powerhouses. With a deep understanding of varied business challenges, Martal Group stands ready to amplify your brand visibility and outpace your competitors by generating more high-quality leads for your pipeline. Let us be the driving force behind your brand's ascent.
Unlock New Opportunities
Ecommerce Lead Generation: Overcoming the Modern Challenges
In an ecommerce landscape that constantly shifts beneath your feet, the pitfalls are numerous: keeping up with dominating platforms like Amazon, escalating costs of novel marketing technologies, and the challenge of ensuring brand consistency across diverse channels. It isn't a reflection of your capability but rather the intense and evolving dynamics of the digital marketplace. With unparalleled experience and state-of-the-art strategies,
we channel these challenges into opportunities. Our dedicated approach to ecommerce lead generation stands out, offering businesses the precision and scalability they need. Our seasoned expertise bridges the gap between your products and your target market, ensuring that you're not just drawing traffic but converting genuine, high-intent ecommerce leads.
For Every Ecommerce Subsector — We've Got Your Back
Digital Products & Software
Wholesale Distribution
Manufacturers/Direct
Subscription Services
Procurement Platforms
Software and SaaS (Software as a Service)
MRO (Maintenance, Repair, and Operation)
Digital Goods and Services
B2B Marketplaces
Dropshipping Platforms
Trade and Service Directories
Event and Ticketing Platforms
Financial Services Platforms
Bulk Raw Material Platforms
Research and Data Services
Vertical-specific Platforms
Why We Stand Out as a B2B Ecommerce Marketing Agency
Deep-Dive Ecommerce Knowledge
Deep-Dive Ecommerce Knowledge
In the intricate world of ecommerce, where giants loom large, Martal Group charts a distinct path. Drawing from deep-rooted industry expertise and partnerships with leading ecommerce brands, we craft bespoke B2B retail marketing strategies that grab the attention of your ideal clients. Not just grounded in theory, our approach is validated by real-world success stories. We prioritize each brand's distinct vision, elevating their ecommerce journey and turning competition into excellence.
On-Demand Global Presence
On-Demand Global Presence
Eager to make a mark on international shores but wary of missteps? Martal Group amplifies your brand's voice across global markets. With a high-performing team of on-demand international sales representatives, we seamlessly bridge cultural divides. Our reps, equipped with regional insights, tailor your message for maximum resonance and empower your brand to tap into diverse markets. We'll help you achieve a culturally attuned yet expansive global presence, ensuring your products and services resonate with audiences far and wide.
AI-Powered Retail Marketing
AI-Powered Retail Marketing
Our ecommerce digital marketing agency leverages the transformative power of AI for B2B ecommerce lead generation. Our AI-driven tools analyze data in real time, optimizing our prospecting for the best ROI. We prioritize quality interactions over sheer volume, targeting top-tier ecommerce leads. By gathering intent data on decision-makers, we identify prospects exactly when they're seeking your solutions. Through this nuanced, AI-driven approach, you'll seamlessly connect with the right prospects, see a surge in conversions, and bolster your online brand's presence in the ecommerce space.
Reviews
We appreciate how Martal Group thinks outside the box to discover opportunities. We service a very niche market, so they work around traditional methods to find prospects that best fit our ICP.

Dayu Yang
Founder & CEO, EcommOps
"
Read the full review on Clutch
Our Beyond Conventional Ecommerce Marketing Strategy
At Martal Group, the journey of lead generation is both an art and a science. In this section, we'll dive into our 5-step process, meticulously designed by our ecommerce digital marketing agency, to transform prospects into loyal customers seamlessly.
Here's a sneak peek into our approach:
01
Discovering Your Ideal Prospects
As an ecommerce digital marketing agency, we believe in precision. We invest time in rigorous market analysis, evaluate close competitors, and harness AI-driven tools. This rigorous, laser-focused approach ensures that our efforts are concentrated on people who align perfectly with your ecommerce vision and goals.
02
Designing an Outreach Strategy
Our adept team of B2B lead gen experts leverages their expertise to design a multifaceted outreach strategy. Spanning diverse platforms, from impactful social marketing to engaging email campaigns, our aim is to elevate your brand's presence and make it unmissable. We'll ensure that wherever potential clients turn, they encounter your brand's compelling narrative.
03
Crafting Engaging Messages
In this digital age, where attention spans are fleeting, engagement is paramount. As a leading retail lead gen agency, we masterfully craft messages that meld persuasive elements with your distinct brand voice. We create content that doesn't just get seen but leaves an imprint. We aim to spark interest, ignite curiosity, and inspire engagement with each message, making every interaction count.
04
Cultivating Prospect Connections
The journey from a lead to a prospective buyer is nuanced. Simply gathering ecommerce and retail leads doesn't cut it. We go the extra mile, evaluating each prospect, understanding their needs, and nurturing them. This thorough approach ensures that we aren't just amassing uninterested leads but cultivating meaningful connections with targeted buyers. We filter, refine, and focus on decision-makers that don't just show interest but showcase the genuine potential for fruitful collaboration.
05
Handing Off Sales Ready Buyers
True success in ecommerce marketing isn't just about attracting interest; it's about seeing it through to tangible results. We champion transparency, keeping you in the loop every step of the way, shedding light on our ecommerce marketing strategies and their impact. As we nurture and prepare leads, guiding them closer to conversion, we seamlessly transition them by scheduling an appointment with your sales team. This ensures that potential becomes reality and leads translate to loyal clients.
Ready to navigate the challenges of ecommerce lead generation?
Unlock Your B2B Ecommerce Marketing Potential
Understanding the nuanced complexities of ecommerce marketing is half the battle. At Martal Group, we seamlessly transform these intricacies into avenues for growth. With our unparalleled global reach, AI-driven marketing strategies, and rich industry expertise, we ensure your ecommerce brand isn't just navigating the digital maze but leading the way.
Start Your Journey With Us Today
FAQs: Ecommerce Lead Generation
1
What Is Ecommerce Marketing?
Ecommerce marketing involves employing a set of strategies to boost a brand's presence and visibility online. It focuses on drawing new visitors to the business, ensuring conversions from leads to customers, and fostering post-purchase loyalty. As a multifaceted approach, B2B ecommerce marketing strategies integrate tactics such as outbound email outreach, SEO, content marketing, PPC, social media campaigns, etc. The primary aim is to broaden your audience base, strengthen brand identity, and build a trustworthy relationship with customers, ultimately laying the groundwork for sustainable growth in the competitive ecommerce space.
2
What Is an Example of Ecommerce Marketing?
There are countless B2B ecommerce marketing strategies that companies can use to increase awareness and drive conversions. In fact, retailers often leverage a mix of inbound and outbound lead generation tactics to grow their customer base.
One effective ecommerce lead generation approach is combining content marketing with targeted cold email outreach, which can increase website traffic and the number of sales-qualified leads in the pipeline. By having a salesperson share helpful articles and assets in their cold emails, the inbox invasion becomes a welcome encounter.
This kind of focused retail marketing strategy, which taps into the benefits of both inbound and outbound outreach, is key to building rapport and developing long-lasting client relationships.
3
What Is the Best Marketing for Ecommerce?
It's essential to realize that the perfect strategy depends on various elements like the ideal customer profile (ICP), industry, product or services, and company objectives. Retail lead generation is all about identifying the right buyers and leveraging effective marketing channels to connect with them. Alongside this, ecommerce email marketing, social selling, and cold calling, especially when personalized based on user preferences and past behavior, can significantly boost engagement and accelerate sales.
A consistent message across platforms, from social media to emails, creates a smooth customer experience. Moreover, trust is important and can be amplified using client testimonials and relevant case studies, making the brand feel more genuine. Lastly, an adaptive approach is crucial, which is why you must always use analytics to reflect on where you're succeeding and where you can improve.