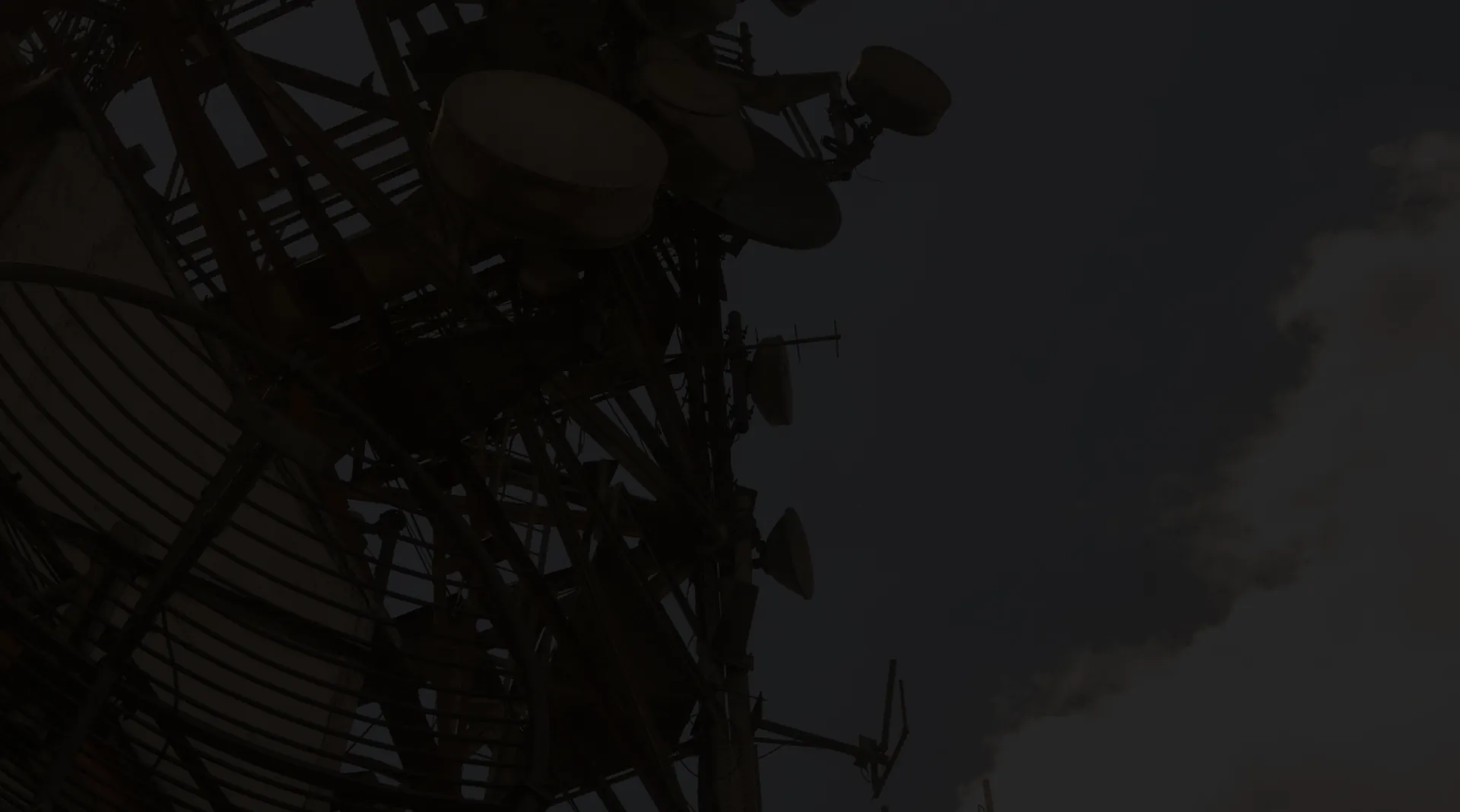 Telecom Marketing: Targeted Strategies for Telecom Companies
Fuel Your Business Growth with Expert Lead Generation Services
Martal Group specializes in providing top-notch B2B lead generation services tailored for the telecom industry. Our goal is simple: to drive your brand forward by delivering high-quality telecom leads that increase revenue and customer satisfaction.
Discover How We Can Transform Your Sales Pipeline!
Struggling to Attract Telecom Leads? We Have the Solution!
Generating leads in any industry is challenging, but when you're faced with standing out in saturated marketing like telecommunications, attracting new clients becomes exponentially harder. The technology in telecom is moving at a breakneck pace, and it's not just about keeping up. The real test is making these complex, technical updates digestible to your prospects and personalized to their needs.
We're here to help you overcome these challenges, boost your sales efforts, and drive results based on your company's goals. With our support, the complexities of the telecom market transform from obstacles into opportunities for growth. Together, we can navigate this journey and turn these challenges into shared victories.
Subsectors We Serve:
Mobile Network Providers
Internet Service Providers (ISPs)
Voice over Internet Protocol (VoIP) Providers
Cloud Communication Providers
Telecommunications Equipment Manufacturers
Business Communications
Wireless Networking Solutions
Network Security Solutions
Telecommunication equipment manufacturers
Satellite communication companies
And more!
We'll Connect You With the Right Prospects at the Right Time!
Why Companies Choose Martal As Their Telecom Marketing Agency:
Advanced Prospecting With AI-Powered Tool
Advanced Prospecting With AI-Powered Tool
One of our key competitive advantages is our cutting-edge tech stack. We leverage AI-powered prospecting tools that provide real-time buyer intent data. With this invaluable information, we can pinpoint people actively seeking telecom solutions, ensuring that your marketing efforts reach the right prospects at the right time.
Additionally, our tools allow us to segment leads based on their technographic information, enabling highly targeted and effective lead generation campaigns.
Industry Expertise With a Global Perspective
Industry Expertise With a Global Perspective
At Martal Group, our experienced and diverse sales team serves companies worldwide. This international perspective equips us with a comprehensive understanding of the global telecom market, guiding our lead generation strategies. Our team's rich industry experience also allows us to align the most suitable sales experts with your telecom business, ensuring top-tier sales performance. By tailoring our telecom lead gen strategies to your target region and market, we optimize your campaigns for success.
Amplified Sales with Significant Savings
Amplified Sales with Significant Savings
We recognize that not every telecom company possesses an internal sales team. And with us, you won't need one. Our onboarding and account management process can carry your leads through the complete buying journey, paving the way for long-term account success. Whether your needs lie in nurturing leads or closing deals, our team is ready to support your sales cycle, leaving you free to concentrate on other vital aspects of your business. To top it all off, our clients save 65% on average when partnering with our sales as a service team. These substantial savings enable telecom companies to reallocate resources efficiently, invest in crucial business areas, and boost overall profitability.
Discover Why Telecom Companies Love Martal
The intelligence of the individual contributors is impressive. What they know about the business isn't something you'll find from just anyone. They take an interest in what you do, and if they don't know, they ask a lot of questions. They learn about your company so that they can present it directly to your customers.

Rick Taylor
EVP of Sales & Marketing
"
Read the full review on Clutch
What to Expect: Our Telecom Lead Generation Process
Generating telecom leads requires a strategic and industry-specific approach. At Martal Group, we have refined our lead generation process to deliver exceptional results for our clients.
Here's what you can expect when you partner with us:
01
In-Depth Industry Research
We begin by thoroughly researching the telecom industry, your subsector, and your target audience. Understanding the industry's latest trends and pain points helps us craft a tailored lead generation strategy.
02
Customized Marketing Campaigns
We know that generic marketing messages won't resonate with decision-makers. Drawing insights from our research, our team of seasoned content marketing experts craft personalized and compelling campaigns that speak directly to the needs and aspirations of your potential customers. Our focus is on creating messages that not only attract attention but also establish trust and credibility for your brand.
03
AI-Driven Prospecting for High-Quality Leads
Harnessing the power of artificial intelligence, our cutting-edge prospecting tools allow us to identify decision-makers who have demonstrated a genuine interest in telecom solutions. By pinpointing these high-quality leads, we maximize efficiency and increase the likelihood of converting your ideal clients into sales-qualified appointments booked on your team's calendar.
04
Nurturing and Follow-Up
The sales journey in the telecom industry can be longer than in other sectors. Therefore, our work doesn't end with appointment setting. We can support your sales team in nurturing leads, following up, and closing deals. That way, you can ensure your potential customers receive the attention they need at every stage of the buying journey.
05
Reporting and Optimization
We believe in data-driven decision-making. That's why we provide detailed reports on the performance of your lead generation campaigns. We continuously analyze the performance of our marketing campaigns and fine-tune our strategies to maximize results and adapt to changes in the telecom market. Our team continuously optimizes the strategy based on the insights gathered to maximize your ROI.
Say goodbye to struggling to generate high-quality leads and embrace the future of telecom marketing with confidence.
Experience Unparalleled Lead Generation for Telecom
With the evolving telecom industry, successful lead generation requires a tailored approach. Luckily, our team at Martal Group possesses adept industry expertise and cutting-edge technology that makes us your ideal lead generation partner. Contact us to learn more about how to take your telecom business to new heights through expert lead generation.
Connect with the Telecom Marketing Team Today
FAQs: Telecom Lead Generation
1
What is Telecom Marketing?
Telecom marketing refers to the strategic promotion of telecom products and services to attract potential customers and generate leads. It involves various digital marketing tactics, both inbound and outbound, and targeted campaigns to engage decision-makers in the telecom industry effectively.
2
How to Increase Sales in a Telecom Company?
To increase sales in a telecom company, it's essential to implement a robust lead generation strategy. This involves understanding your target audience, crafting a personalized marketing campaign, leveraging advanced prospecting tools, and providing top-notch customer experiences. Partnering with a specialized lead generation agency like Martal Group can significantly boost your sales efforts.
3
Is Lead Generation Still Profitable?
Lead generation remains highly profitable for businesses, especially in the telecom industry. An effective lead generation strategy helps identify potential customers who are genuinely interested in your telecom solutions. As many leads turn to customers, there is a higher conversion rate, and this ultimately results in increased revenue.