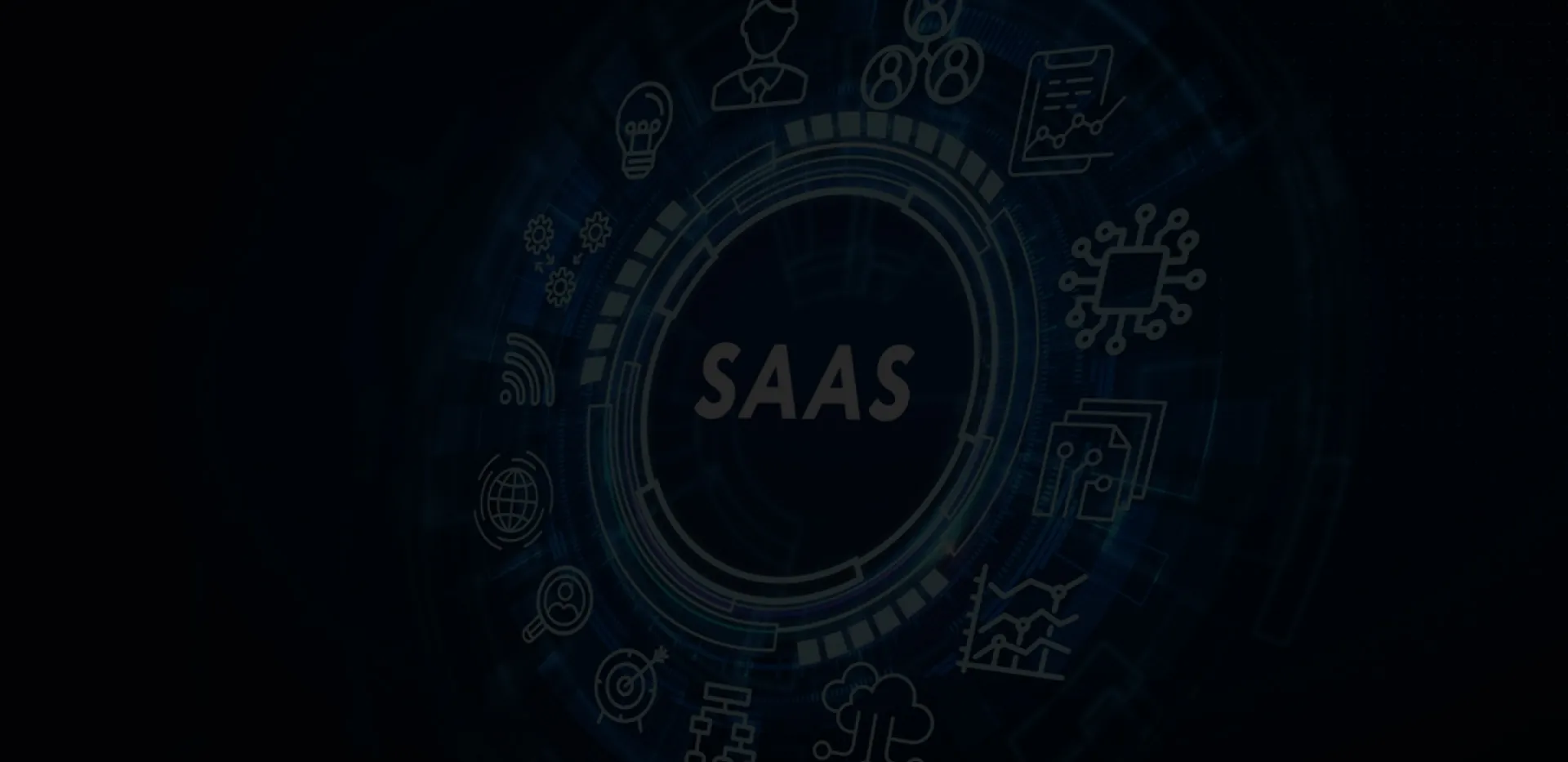 SaaS Lead Generation: Let's Outperform Your Competition
Designed to Propel Your SaaS Company to New Heights
Ignite your revenue growth with tailored lead generation services for SaaS companies. We're here to help you engage better potential buyers, expand your customer base, and boost your sales pipeline.
Start Generating Qualified B2B SaaS Leads Today
Uncover the Power of Tailored SaaS Demand Generation
In a heavily saturated SaaS market with countless solutions available for virtually every business need, it's hard for any tech company to make a name for itself. Most businesses in the industry are struggling to stand out from the pack. So this difficulty in attracting quality leads is definitely not a reflection of your business acumen or the value of your services.
Martal Group is uniquely positioned to break down these barriers and help make your sales goals a reality. We leverage our decade-long industry experience, skilled sales executives, and AI-empowered prospecting tools to reach your ideal customers at the right time.
We have the knowledge and expertise to generate leads for all sorts of B2B SaaS companies, including:
Customer Relationship Management (CRM) Platforms
Content Management Systems (CMS)
Project Management Products
Communication Applications
Enterprise Resource Planning (ERP) Systems
Accounting and Billing Software
Human Resource (HR) Tools
E-commerce Applications
Social Media Management Platforms
Financial Planning and Analysis (FP&A) Systems
Why SaaS Companies Choose Martal Group for Lead Gen
Industry-Expert Sales Executives
Industry-Expert Sales Executives
Every sales rep in our team has in-depth industry knowledge that stems from years of experience in the SaaS sector. Not only did we study the market, but we also understand your target prospects, their desires, and their pain points. All of that enables us to effectively communicate your value proposition to prospective clients — enhancing the effectiveness of our lead generation efforts.
Customized Multichannel Campaigns
Customized Multichannel Campaigns
Cutting through all the noise to reach key decision-makers is no small feat. It's a known fact that the more crucial the potential client, the harder it is to get their attention.   
Martal Group crafts multichannel campaigns that incorporate email, phone, social media, and more to help you get your foot in the door. By diversifying touchpoints, we increase your chances of reaching the CEOs, CMOs, CROs, or revenue leaders in your target market. Every campaign we launch is tailor-made to highlight your unique strengths and solutions, ensuring your message hits home.
AI-Empowered Prospecting Tools
AI-Empowered Prospecting Tools
Timing is the soul of business, which is why Martal Group leverages AI-empowered prospecting tools to keep you ahead of the curve. By collecting intent data on decision-makers, we're able to identify which prospects are most likely to need your solutions and when. 
This data-driven approach significantly improves the quality of the leads generated, as it enables you to prioritize quality over quantity. We'll help you strike when the iron is hot by ensuring that you're not just reaching more leads but attracting the right customers at the right time.
SaaS Leaders Love Our Sales as a Service
I've worked with other providers before, and Martal Group understands what we do much better. The other teams we worked with weren't nearly as experienced. The Martal Group listens more. They don't go through the motions or work automatically. They come up with their own suggestions in how to target the right audience. They're the most proactive team I've worked with.

Sharon Lander
Marketing Director, Jedox
"
Read the full review on Clutch
What It's Like Working With Martal Group: Our B2B SaaS Demand Generation Process
Capitalizing on lead generation as a strategy to expand your business and increase sales might seem difficult. But when it comes to B2B SaaS leads, a tried-and-true process is all you need to get there.
Our SaaS demand generation strategy involves five simple steps:
01
Configuring Your Growth Blueprint
As a start, we'll take the time to fully understand your overall business vision as well as your growth challenges and sales objectives. This is a foundational phase as it can help us clearly outline your desired outcomes and plan your SaaS lead generation strategy accordingly.
Next, we must study your target market and understand the potential customers you're after. We'll dig deep to develop an accurate, ideal client profile before we decide on the most effective strategies for prospecting and outreach. We'll also craft an engaging sales message tailored specifically to your prospects to guarantee maximum engagement.
03
Harnessing AI for Prospect Mining
As we've already mentioned, artificial intelligence is a foundational element for our SaaS demand generation agency. We'll rely on AI technologies to generate a list of prospects that matches your target customer profile. These potential buyers are chosen based on your existing customer base, our industry expertise, as well as the market research we conducted previously.
04
Orchestrated Multichannel Outreach
Now that we have everything in place, it's time to launch an outbound campaign through multiple channels. Multichannel outreach is the best way to maximize lead engagement and conversion rates as it helps you ensure that your sales message will reach all prospects wherever they are.
05
Delivering the Launchpad — Sales Ready Leads
The final step will be a seamless transition that facilitates the closing process and reduces the sales cycle. After a meticulous lead nurturing and qualification process, we'll hand over a list of highly-qualified leads to your sales team. This will serve as a launchpad for fruitful sales discussions and potential conversions.
With Martal Group's methodical lead generation process, your business is in safe, expert hands. We are ready to roll up our sleeves, put on our white coats, and dive into the rewarding journey of lead generation for your company.
Transform Your SaaS Lead Generation Today
We truly understand the unique challenges of lead generation for SaaS companies. But with our help on your side, you won't have to worry about any potential stumbling blocks down the road. Sit back and let our decade of experience and customized approach offer value to your business.
Ready to revolutionize your lead generation efforts?
Schedule a discovery call with us today
FAQs: SaaS Lead Generation
1
How Do You Generate B2B SaaS Leads?
As a leading sales agency with over a decade of experience, we've developed a multi-faceted strategy for generating B2B SaaS leads. We offer you a solid team of experts ready to execute your sales operations and thrive in the face of rapidly evolving customer expectations.
Our SaaS Demand Gen process is straightforward:
We start by gaining some understanding of your business, your value proposition, and your target buyers. The next step is intent data gathering to ensure that we're after the right prospects — which we do by using AI-empowered prospecting tools. Our industry-expert sales executives will then craft customized multichannel outreach campaigns that span across email, phone, LinkedIn, and more. 
The combination of human expertise, careful planning, and advanced technology always results in high-quality leads ready to convert.
2
How Fast Will You See Results Once I Start Working With SaaS Demand Generation Agency?
This is an important question to ask before you can set realistic expectations. However, the answer actually depends on a variety of dynamic factors, such as your audience, SaaS product, and preferred strategies.
We usually observe initial indicators of campaign effectiveness within the first 30-45 days. You must note that lead generation is a gradual process where some leads may convert more quickly than others. Cold prospects, for example, almost always require further nurturing and engagement. 
The good news is regular updates are a key part of our demand generation process, where you'll be continuously informed about the progress and outcomes of our lead generation strategies. We strongly believe in transparency and effective communication; hence we ensure our clients stay in the loop through every step of our process.
3
Does Martal Group Provide Services Beyond SaaS Demand Gen?
Your growth is our top priority, and we strive to ensure that our demand generation efforts are well-aligned with your business objectives. So, in addition to lead generation services, we provide customer onboarding and account management support. 
Our team of sales experts is here to help integrate new clients into your SaaS platform seamlessly. They'll ensure that new users will fully understand your product and know how to use it. 
While acquiring new customers is essential, focusing on retaining your existing customer base should be a top priority. That's why we also provide account management services to help you foster stronger client relationships and maintain them.