NOW
2 DATABASES

(100M contacts)
Lead generation and sales powered by human intelligence and reliable business data

Thousands
of qualified leads
generated for
happy
customers
Martal Group is the gold standard for companies seeking lead generation and business development in North America. We've exclusively serviced B2B technology companies at various stages of sales maturity for over a decade. From increasing leads and improving traffic to negotiating deals and signing contracts, we add value throughout our clients' pipeline.
Our team has sourced leads for SaaS, IT services, and IOT vendors who cater enterprise software, location-based services, cybersecurity, cloud migration, backup products, search relevance, data annotation, e-commerce enablement, video analytics, consumer insights, sales performance management, cloud backup, fleet management, AI powered applications, and more.
MEET THE TEAM REPRESENTING YOUR BRAND
North American
Based Sales
Team
Edward Young 12 y. in B2B sales, Brookline, MO

Kendra Lilly 6 y. in B2B sales, Clarksville, TN

Mike Snook 6 y. in B2B sales, Burlington, VT

Robyn Orsini 10 y. in B2B sales, Monteral, QC

Paul Cavanaugh 11 y. in B2B sales, Boston, MA

Michele Harris 20 y. in B2B sales, NYC, NY

Cesar Garcia 8 y. in B2B sales, NYC, NY

Brennan Farrel 11 y. in B2B sales, Raleigh, NC

Anand Pandey 11 y. in B2B sales, Boston, MA

David Rosenthal 10 y. in B2B sales, NYC, NY
How Martal Group is different
Selecting a vendor in today's lead generation market can be challenging, with the similarities among many agencies often leading to confusion. As a unique core competency, Martal employs an exclusively North America-based team of experienced B2B sales reps. At Martal, truly understanding our clients' goals and the unique value offering is our proven strategy that delivers.
As your company requirements grow, Martal's team servicing your account does too. When sourcing leads for our clients, we leverage real-time intent data to detect keyword surges for your unique offering. This allows us to pinpoint companies that are looking for products or services in your industry and engage decision-makers with personalized outreach during their vendor assessment process.
NORTH AMERICAN
BASED

MID & SENIOR-LEVEL B2B
SALES TALENT

TECHNOLOGICALLY
& CULTURALLY ADEPT

BUSINESS SAVVY
& INTELLECTUALLY CURIOUS Managed Sales Service
Outbound lead generation
Get the
Right
Prospect Data
We've got the right prospect data and sales talent you need to find your next customer. We integrate with leading market intelligence vendors to provide our customers relevant B2B contact information. Our researchers use a proprietary workflow to create sales opportunities and target your ideal buyer profile and potential addressable market.
Develop Your
Sales Machine
Our managed sales team builds custom workflows that drive prospect engagement with multiple personalized sales touchpoints. We route active prospects to your sales team or onboard new clients for you. We cater Omni channel mass campaigns using calls, emails and Linkedin. We also practice Account Based Marketing, targeting shortlisted accounts or stakeholders.
1
Research — Ideal
Buyer Profile (ICP)
Omnichannel Campaign —
Emails, Calls, LinkedIn
4
Lead Nurturing
Campaign
Market Qualified
Leads (MQL)
Sales Qualified
Leads(SQL)
Build brand awareness
Inbound lead generation
Maximize
your online presence
Martal caters various services aiming to boost your brand recognition and online presence. Let us manage your marketing campaigns, blogs, and social media to maximize traffic and site visits. Our bloggers and publishers will create articles and build backlinks to improve your website ranking and accelerate organic web traffic in your target region.
Convert website
visits
into customers
Martal uses inbound lead generation strategies to direct all qualifying prospects from your site to our sales representatives. Our sales team qualifies inbound leads using the B.A.N.T. methodology and books discovery calls with engaged prospects. Our sales reps can also lead introductory demo calls, acting a seamless extension of your sales team, guaranteeing a steady conversion rate.
Organic Traffic Boost
1
Blogs, Social Media,
Landing pages...
Get a hand-curated sample of leads
for free
Select your
IDEAL CUSTOMER
PROFILE
Form submitted.

ONE OF OUR SALES REPS
WILL CONTACT YOU SHORTLY
1
Get a hand-curated
sample of leads for free
2
Select your ideal
customer profile
3
Your contact
information
Choose the right service tier
Create customized target lists and marketing campaigns, monitor prospects engagement and initialize outbound calls. Get qualified leads delivered to your CRM.

Tier 2

Lead generation & Customer onboarding

Build your deal flow, develop customized offers, facilitate closing process, negotiate with prospects and onboard new clients.

Tier 3

Lead generation, Customer onboarding & Account management

Build your deal flow, facilitate customer acquisition, create and execute long- term strategy for maximizing customer value.
Our Process
Choose Your Team Profile
Sales Operation Manager
Responsible for communicating your overall campaign progress including objectives and KPIs set, positive results generated, and continuous monitoring and improvements throughout
Fractional VP of Sales

Responsible for developing your go-to-market strategy and product market fit, creating campaign collateral, and building your sales funnel

Fractional Marketing Manager

Responsible for researching your prospect personas, monitoring customer intent, curating prospect lists and launching campaigns

Dedicated SDR (optional)

Responsible for engaging your prospects and generating meaningful results through personalized sales cycles
Our Engagement
Model
Our sales team will invest up-to 20 hours
learning, strategizing, and finalizing your marketing collateral
(a process typically taking 1–2 weeks).
Following that our action-items will include:
Facilitating both direct sales and channel partnerships

Developing pre-qualified leads lists – up to a few thousand per month

Personal messaging templates

Outbound email outreach and calls

Individually personalized outreach (Account Based Marketing)
Conversion tracking & KPI analytics

Attending conferences and setting appointments at trade shows (at an extra cost)

Appointment booking, discovery calls and demos led by US based VP Sales

Publications that will build back-links & increase your website's SEO and foot-traffic (at an extra cost)

LinkedIn invites & messaging
Average monthly
leads funnel
Grow

your sales and attract
new customers
Sampling of Verticals Served
RECENTLY SOURCED AND CLOSED DEALS WITH
See what customers have to say about Martal
200+ Teams trust Martal
People love Martal, BUT DON'T TAKE OUR WORD FOR IT...
" Martal is a great business partner. They have profound market understanding, and strong business relations skills. Our lead generation goals & expectations were exceeded. "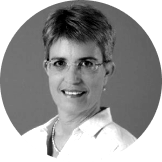 " We are happy with Martal Group engagement, as they helped us get our feet on the ground in North America and provided a diversified high-quality lead flow, making hundreds of introductions to potential clients that resulted in first contract signed in 2 months. "

" I've worked with other providers before, and Martal Group understands what we do much better. The other teams we worked with weren't nearly as experienced. "

" Good service! Martal's team have a great understanding of client needs. "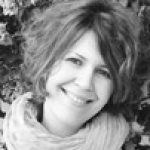 " If you are looking for a partner for North America lead gen, Martal is a great source. They are very open to partnerships and helping companies enter the North American market. "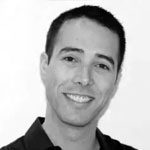 " Martal was ready to begin the sales cycle within a week of onboarding, managing marketing to over 100 accounts. "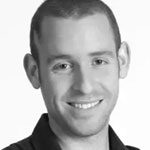 " Within the first month Martal team created a new set of marketing materials, sent over 2500 emails and sourced 6 potential clients who are interested to try our product. "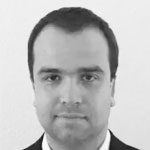 " Fully target-orientated. Quick results in short term. Excellent communication skills with targeted customer and client. Good performance within two weeks of signing our contract. "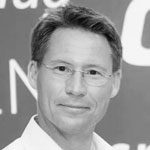 " Martal's team is essentially a "human as a service" platform, combining human intelligence and business data. Martal is using 4 different tools combined in a single workflow and proprietary sales methodologies; and an assigned sales rep is sourcing deals and pitching prospects. "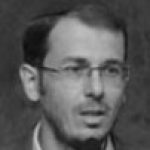 " Martal Group has a long term agency contract with Vidmind, Vito is the backbone of pre sales process. He is personally involved in lead generation, business development and content partnerships in Canada and US. His ideas and management practices are essential to getting results. "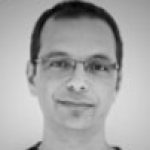 " We hired Martal Group for 12 month business development contract aimed to expand our technology partnerships in US in 2014. The group team was very resourceful in generating new leads, actively scouting proposals and negotiating deals with new partners. We also valued great perks like, business planning and marketing collateral review. "