Visco CG
To increase sales in the US and Canada
15 000
Prospects generated/
month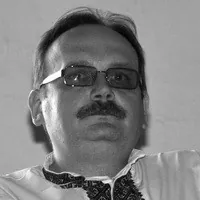 About Visco CG
Company Target and Verticals
Visco CG targets marketers at consumer-product, machinery and industrial companies.
Visco CG transforms the collective message of architects, designers, and marketing professionals into photorealistic 3d renderings, 360s and animations.
Industry

3D Architectural Visualization

Headquarters

Lviv, Ukraine
Responsible Team:
Brennan Farrel

11 y. in B2B sales, Raleigh, NC

David Harris

8 y. in Sales, Queens County, NY
Solution
What was the scope of Martal's involvement
Martal Group teamed with Visco CG to generate sale-ready leads with tangible traction. Following the boarding process, Martal created outbound campaigns that allowed ViscoCG to further nurture and close deals.
Results and Feedback
The impact of the engagement
Martal's campaigns resulted in the creation of qualified leads for Visco CG from the US and Canada.
15000

Prospects generated/ month

6

Qualified leads generated/month
Project management performance
Visco CG received weekly calls and daily updates through email and WhatsApp. Through data-driven prospecting, The Martal team identified highly focused segments that were targeted with personalized outbound campaigns resulting in several successfully booked sales appointments.
Sales strategies used
Martal Group worked on prospect research, cold-calling, and providing data-driven email campaigns to find qualified leads for their business.