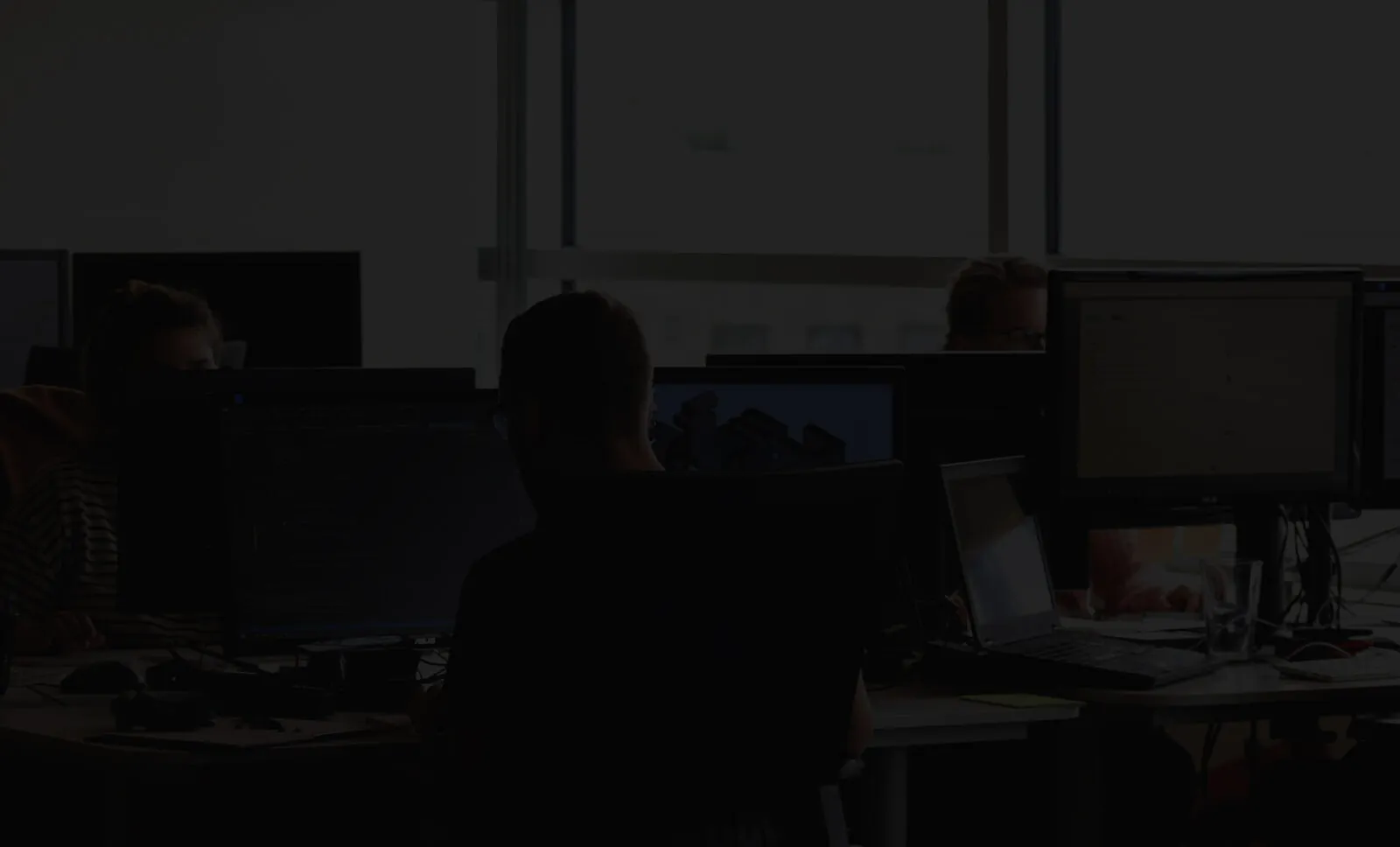 Software Sales and Lead Generation: Unlock New Opportunities with Martal Group
Specialized Lead Generation for Software Development Companies
Discover the exponential growth potential for your software development company with our specialized lead generation services. Martal Group is here to help you accelerate your sales pipeline, convert more leads, and outshine the competition.
Empower Your Sales Team with Martal Group
Overcoming Software Development Marketing Challenges Together
It should come as no surprise that lead generation for software development can be a tough hill to climb. Identifying the right prospects, standing out in a crowded market, navigating long sales cycles, articulating complex product benefits, and proving ROI — sound like your day-to-day?
The good news is: you're not alone! And Martal Group is here to support you every step of the way. We're already helping many software companies tackle these hurdles. With our tried-and-tested strategies, we're well-prepared to help your team face these challenges and a lot more.
We provide customized lead generation strategies to a diverse range of software development subsectors:
Enterprise Software
SaaS Product
Mobile App Development
E-commerce Software
AI and Machine Learning Solutions
Cybersecurity Software
HealthTech Software
Fintech Software
EdTech Software
IoT Development
AR/VR Development
And a lot more!
DISCOVER OUR SALES AND MARKETING SOFTWARE DEVELOPMENT SERVICES!
How Martal Group Empowers Software Companies with Top-Tier Lead Generation
Expertise in the Software Sales
Expertise in the Software Sales
Generating quality B2B leads in the software development industry requires a deep understanding of the market landscape, buyer personas, and the unique pain points potential customers deal with every day. With over a decade of service to software development firms, Martal has acquired substantial experience in sales and digital marketing. Our distinctive approach, paired with industry insights, allows us to develop and implement effective marketing strategies, customized to help software development companies secure more deals.
AI-Driven Precision Prospecting
AI-Driven Precision Prospecting
In lead generation, precision matters. Many firms struggle with identifying the right B2B prospects, which can lead to wasted time, effort, and financial resources. Martal Group tackles this issue head-on with our AI-powered prospecting. Our AI algorithms enhance accuracy and speed, pinpointing high-quality prospects more efficiently. We leverage advanced technology to ensure you engage the most promising leads, optimizing your sales efforts. With us on your side, be ready to experience smarter, data-driven lead generation.
Diverse and International Sales Team
Diverse and International Sales Team
We have assembled an elite force of over 200 on-demand, international sales representatives, each proficient in diverse languages and versed in various cultures. This diversity allows us to penetrate numerous target markets across the globe effectively and serve any software development firms needing our help. Language and cultural barriers that often limit the scope of lead generation are completely eradicated. We bridge gaps, connect dots, and facilitate seamless interaction between your software solutions and the global audience that needs them. Count on us to make the world your marketplace.
Insights from Our Happy Clients
I appreciate that Martal works onshore for us. We like working with other people within the US because it helps with time zones and communication with potential leads. Apart from that, they also have a good dataset of potential clients. They're timely, and their onboarding process is smooth….we've had 15 qualified leads and generated plenty of phone calls with new potential clients.
Director of Business Dev.
Software Dev Company
"
Read the full review on Clutch
Peek Into Our Software Development Lead Generation Process
We offer a comprehensive, custom-made approach to lead generation for software development companies. Our strategies are underpinned by a blend of human intelligence and cutting-edge technology. It's our way of ensuring that we are always targeting the right audience with the most effective tactics.
Here's how Martal is helping software development companies turn leads into revenue:
01
Insightful Market Analysis
Before we can develop effective sales strategies, we initiate our process with comprehensive market research. We study your industry, competitors, and potential customers to gain in-depth knowledge of the market landscape and all the opportunities and challenges in our way. This approach ensures our subsequent steps are grounded in accurate, up-to-date knowledge.
02
Bespoke Outbound Strategies
Drawing on the insights gathered from our market research, our team designs and implements customized campaigns that align with your brand and resonate with your potential customers. We'll leverage various channels from cold emailing and cold calling to content marketing and social media. We meticulously design each campaign to amplify your software development brand's appeal, create interest, and stimulate action from potential leads.
03
Active Prospecting & Outreach
We harness advanced AI technology to streamline complex prospecting processes, ensuring precision and efficiency in our sales outreach. This approach — paired with our skilled sales team — enables us to connect you to the right prospects efficiently and promptly. Our sales reps use tailored sales tactics to initiate conversations, build relationships, and generate interest, fostering more meaningful connections and potential conversions for your software development firm.
04
Strategic Lead Nurturing & Qualifying
Our work doesn't stop at making contact but extends to qualifying and nurturing potential leads. Martal Group focuses on keeping your prospects engaged, providing them with value through relevant content, and patiently nurturing them until they are ready to convert. Every lead we seamlessly pass on to your sales team is not just interested, but also qualified and prepared to purchase your software solutions.
05
Agile Reporting & Optimization
Lastly, our commitment to transparency and improvement is why we provide detailed reports on our activities and outcomes. We will meticulously track the performance of each campaign, measure results to gain insights, and use that to optimize our strategies. It's our way of ensuring that we are consistently delivering better results to your software development company in the future.
We're here to help you unlock your full potential.
Let's Scale New Heights Together!
We recognize all the hurdles that your software development firm is facing with lead generation.Martal aims to take the guesswork out of your marketing and sales operations, enabling you to focus on what you do best — developing exceptional software solutions.
Boost Your Sales Momentum Now!
FAQs: Lead Generation & Marketing Software Development
1
What Are Some Examples of Marketing Strategies for Software Development Companies?
Marketing strategies for software development firms span a range of marketing techniques that fit the sector's unique needs. Effective tactics include content marketing, which leverages valuable, industry-specific content like blogs or case studies to engage a targeted audience. In addition, Social media serves as a direct channel for interacting with potential clients, sharing useful content, and stimulating engaging conversations about industry trends.
SEO is another crucial marketing tactic, enhancing your website's visibility on search engine results pages, boosting organic reach, and driving quality traffic. Lastly, your software companies can leverage paid advertising and PPC, where you'll be creating targeted ads on various ad networks.
Combining these strategies helps you develop a well-rounded marketing approach, ensuring you connect with your audience wherever they are and at every stage of their sales journey.
2
How to Market a Software Development Company?
Due to the technical nature of the products and services offered, marketing a software development company can be a demanding task. An effective marketing strategy must begin with a strong understanding of your target audience and the unique value proposition your software provides.
A proven method to establish a solid footing as a software development firm is thought leadership. This involves publishing insightful articles on your blog, hosting webinars, or hosting and speaking at industry events. This positions your company as an industry expert, building trust and credibility with your audience.
Moreover:
Leveraging digital marketing channels to reach your audience is equally crucial — which include SEO, social media, email, and paid ads. Each of these mediums allows you to convey your unique selling proposition and share content to engage potential clients.
3
How to Generate Leads for Software Development Projects?
Lead generation for software development companies requires strategic planning and consistent execution. It starts with thorough market research, where you must study the market trends, competitors, and customer needs. This in-depth understanding of the landscape aids in identifying potential leads and creating detailed buyer personas, paving the way for more targeted and effective outreach.
The next phase involves crafting personalized campaigns using a mix of outbound tactics. Cold calling, cold emailing, or social media outreach can be highly effective when done right, delivering your value proposition directly to your target audience. Each of these methods should be tailored to resonate with potential buyers and should reflect your brand identity.
Once you've established initial contact, the final step is nurturing and qualifying these leads. It's crucial to keep these potential clients engaged with regular follow-ups, valuable content, and compelling calls to action. The aim is to build a relationship over time, transforming initial interest into a concrete investment in your software solutions.