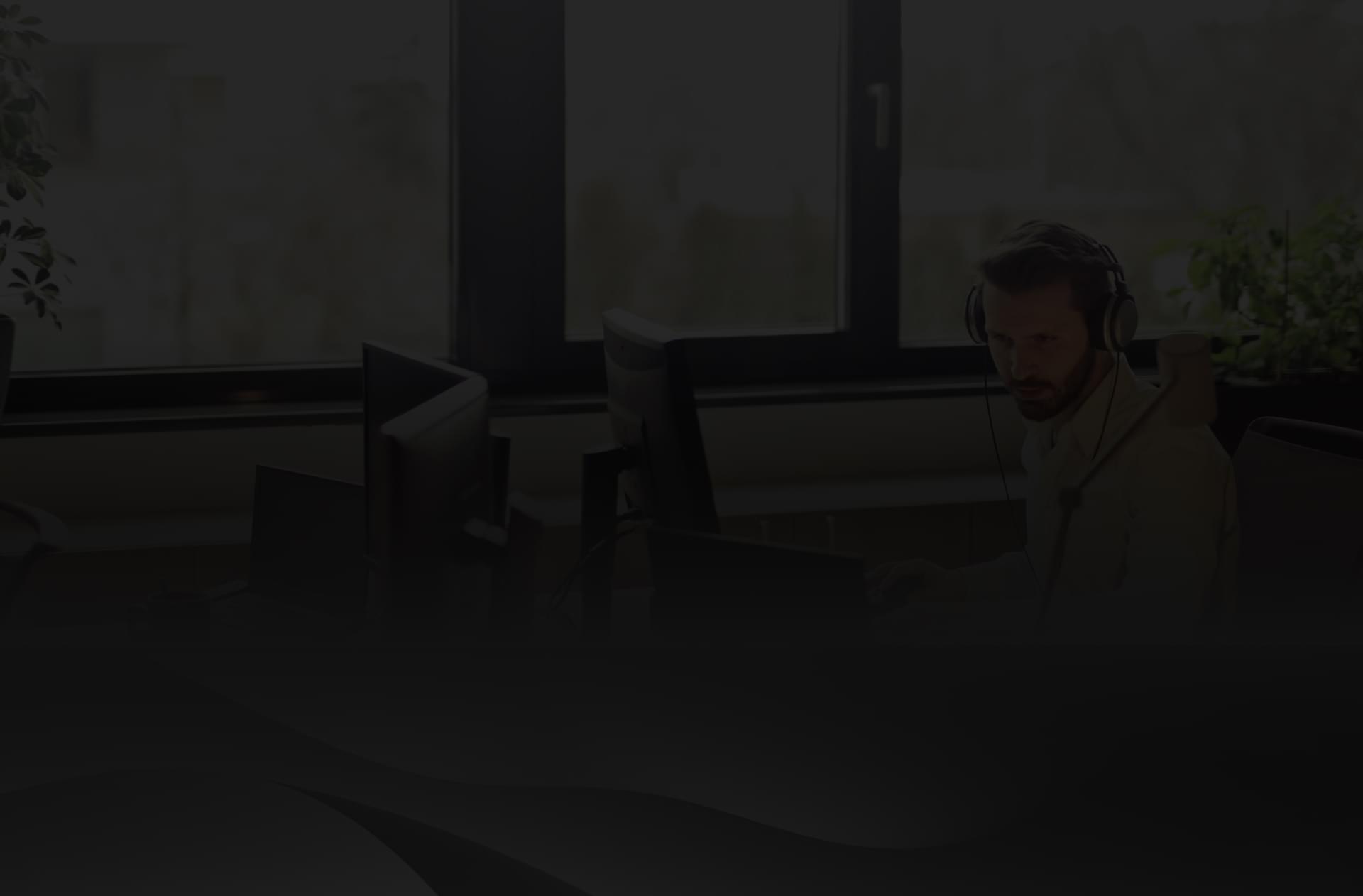 Scale Your Sales
with Top Lead Generation Services
Land more meetings with your ideal clients and speed up your sales cycle through top lead generation services.
Whether your company is a startup or an enterprise, entering a new market or expanding your market share, we have lead generation services to fit your needs.
At Martal Group, our proven lead generation strategies are implemented by experienced North American sales executives who qualify your prospects thoroughly before scheduling a discovery call.
Want to learn more about
lead generation services and how they can
help your company reach its full potential?
Here, you'll find
everything you need to know
about the benefits of lead generation services and what you can expect when hiring a lead generation partner.
What Are B2B Lead Generation Services?
B2B lead generation services are all about finding potential clients and turning them into qualified leads.
It's a process that involves identifying the right prospects, reaching out to them, nurturing those relationships, and ultimately converting them into paying customers.
While there is a myriad
of lead generation agencies, the right partner for you will align with your goals, fill the gaps in your sales processes, and communicate clearly and confidently with your prospects.
The 5 Benefits of Lead Generation Services
When you invest in lead generation services, you invest in your company's growth.
Not only are you feeding your funnel, but you're giving your sales team more time to focus on what they do best — selling.
But the benefits don't stop there.
Here's what you can expect when outsourcing your lead generation.
01

Improved Lead Generation ROI
Return on investment is a top concern when it comes to lead generation services, so let's go over the numbers. By outsourcing lead generation, you're reducing your labor and overhead expenses while gaining access to experienced sales executives and an advanced tech stack that increases productivity, all for a fraction of the in-house cost.
We have found that our clients save over 65%, on average, when hiring our experts.
Want to know your estimated ROI on lead generation services? Check out our interactive ROI calculator.
02

Expertly Executed Lead Generation Strategies
Lead generation agencies employ experts in the field who execute the most effective strategies with precision. When building your lead generation campaign, these experienced sales executives analyze your target audience, business goals, and market to develop a strategy that meets your specific needs.
While the particular processes can vary widely depending on the provider, the most popular channels for B2B lead generation strategies are email marketing, social media, and cold calling. Experienced lead generation agencies will combine these strategies into a multichannel approach to achieve optimal campaign performance.
03

More Qualified, High-Quality Leads in Your Sales Funnel
Lead generation services are designed to help you attract and nurture high-quality leads that are more likely to convert into paying customers. Top agencies use data-driven lead gen tools powered by artificial intelligence to identify the buyer intent of prospects. This means you'll spend less time chasing dead-end leads and more time closing deals
04

Consistent and Effective Lead Nurturing
Lead nurturing is a crucial part of the lead generation process. Staying connected with your prospects helps build trust and increases the likelihood of them choosing your business over your competitors. However, where most lead nurturing processes fall short is consistency.
Fortunately, lead generation agencies implement systematic nurturing processes to ensure your opportunities don't fall through the cracks. By launching various follow-up sequences segmented by the prospect's position in the funnel, a lead generation partner can optimize reply and conversion rates for your campaigns.
05

Booked For You Sales Meetings
Aside from the ROI, one of the most significant benefits of hiring lead generation experts is their ability to book sales meetings with your ideal clients.
Why is this so important?
It takes 7 meaningful touchpoints to qualify a lead for a discovery call. That makes scheduling a sales meeting one of the most challenging and time-consuming processes in the sales cycle. Imagine what your team could accomplish with the freedom to focus on the prospect instead of the prospecting process.
Our Multichannel B2B Outbound Lead Generation Services
Martal Group's multichannel B2B outbound lead generation services are designed to help your company generate more qualified leads and scale your revenue growth.
Here's How Our Lead Generation Services Work:
Targeted List Building:
Curating targeted lead lists is so much more than matching prospects to the demographic and firmographic data of your ideal client profiles (ICPs). With the help of our intelligent lead gen tools, we build lists based on buyer intent data, which means we aren't just targeting your ideal clients; we're engaging prospects interested in solutions like yours.
15-Touchpoint Outreach:
We meet your prospect where they are through our multichannel campaign approach. Our proven workflow incorporates at least 15 touchpoints over three weeks through three outbound lead generation channels: email, LinkedIn, and cold calling to maximize your campaign's reach.
Lead Nurturing:
Staying top of mind with your prospects can increase your conversions. That's why we consistently launch nurturing sequences to follow up with marketing-qualified leads, unresponsive prospects, and lost opportunities. These campaigns keep your prospects engaged and moving further down the sales funnel.
Lead Qualification:
We believe that lead qualification starts before outreach begins. By investing in some of the most advanced technology on the market, we're able to validate lead data prior to engaging your prospects. Once a hand is raised, our North American sales executives further qualify leads based on your criteria before booking an appointment for your team.
Sales Funnel Optimization:
To cost-effectively scale your company, you need meaningful and measurable lead generation results. We help keep your growth on track by continually looking for ways to optimize your sales funnel. By analyzing key conversion metrics, we identify opportunities for improvement and implement data-driven changes to your strategy.
Leveraging our Multichannel B2B Outbound Lead Generation Services can help you reach new audiences, generate more high-quality leads, and ultimately scale your revenue growth.
But don't just take our word for it; check out what business leaders have to say about Martal Group's services.
Martal Group Lead Generation Services Reviews
"We've seen some great results with our campaigns with Martal Group, with open rates as high as 20%. We're excited to see this translate into more conversations and more partnerships as we scale."
More important than the number of appointments secured is that their ability to communicate and navigate through the corporate channels of our prospects has yielded meetings with large accounts, and these meetings have been set with key decision-makers at the target company.
"Martal has a well-oiled process and methodology in place that drives results. The team's expertise in B2B tech made it easy for the sales executives to understand our value proposition and competitive advantage in the market."
FAQs: Lead Generation Services
1
Why is lead generation important?
Lead generation helps you attract prospects likely to purchase your solution, making it a crucial component for building a sustainable and scalable revenue model. Without a strong lead generation strategy, your growth may stagnate or even decline.
2
How much does lead generation cost?
The cost of lead generation depends on various factors, such as the target market, strategies, and team structure. While shopping for lead generation services, you will find pricing models ranging from pay-per-lead to fixed fees, along with some hybrid structures that fall in between. Before choosing your lead generation partner, consider the essential aspects that have a long-term impact on success, such as sales team location, years of experience, and industry specialization.
3
Is it hard to generate leads?
For 61% of marketers, their most challenging task is generating leads. In this digital era, endless distractions, fierce competition, and an oversaturation of information all make lead generation harder than ever before. That's why more and more companies are turning to lead generation experts to help them navigate through the noise and reach their ideal clients.
Want to Meet Your Martal Team?
We understand that a solid lead generation process is pivotal to your company's growth, which can make outsourcing your prospecting tasks a difficult decision.
Because success in lead generation relies heavily on the knowledge and experience of the sales executives, we give you the opportunity to attend a virtual meeting with your potential team before beginning your partnership with us.