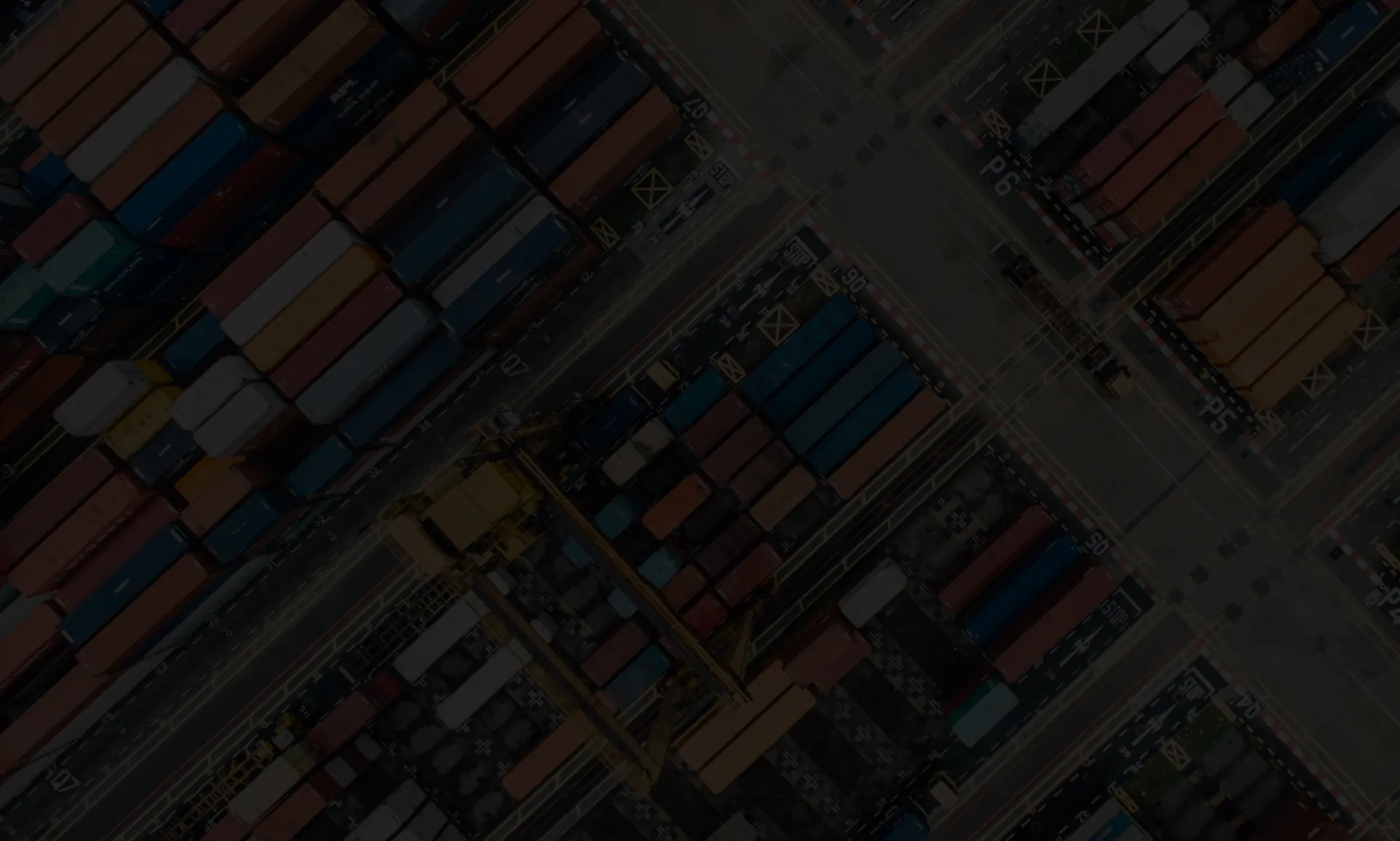 Logistics Lead Generation: A Trusted Partner in Your Growth Journey
Reliable Lead Generation to Propel Logistics Companies Forward
Martal Group, with its deep-rooted industry expertise, delivers lead generation services specifically for logistics companies, from SMEs to global corporations. Utilizing a team of over 200 international sales experts, we strive to foster quality connections with key decision-makers worldwide, driving substantial growth, and solidifying your place in the competitive logistics market.
Ready to Unlock New Opportunities?
How Traditional Lead Generation Methods Are Failing Logistics Companies
One trend we've noticed with companies in the logistics industry is that they are all struggling to face the increasingly unique challenges of lead generation. Even the big players often grapple with long, complex sales cycles, global cultural and language differences, and the need to adapt to emerging technologies like AI and big data. In reality, the difficulty you're experiencing is not your fault — it's rather the result of a constantly evolving market and high competition.
Martal Group is here to bring a fresh approach, specifically designed to help you overcome these hurdles. We leverage our decades of experience and a robust, international team of over 200 on-demand sales reps to turn these challenges into opportunities.
We extend our services to various sub-sectors within the logistics industry:
Supply Chain Management
Freight Brokering
Warehousing and Distribution
Shipping and Transportation
Logistics Consulting
Third-Party Logistics (3PL)
International Trade and Development
Logistics and Supply Chain Software
Reverse Logistics
Last Mile Delivery
Logistics Technology Solutions
And more!
Let's revolutionize your logistics and freight broker lead generation strategy
Why Logistics Companies Choose Martal Group for B2B Lead Generation:
Decades-Long Logistics Experience
Decades-Long Logistics Experience
Martal Group leverages decades of experience in serving top-tier B2B companies across various logistics subsectors, fully understanding the unique challenges that this industry presents. Our in-depth knowledge of the complex sales process specific to logistics — including aspects like freight broker business and supply chain management—allows us to fine-tune our approach to generate quality leads that convert. By transforming cold calls into warm conversations, we foster connections with decision-makers and help you turn more B2B leads into sales.
AI-Powered Lead Gen Solutions
AI-Powered Lead Gen Solutions
In the intricate world of logistics where one-size-fits-all strategies often fail, we set ourselves apart by embracing AI-powered solutions for lead generation. On top of accelerating the time-consuming process of identifying high-value prospects, our cutting-edge technology enables us to tailor outreach efforts effectively, aligning strategies with your specific needs. This leads to more meaningful engagements and sustainable business relationships with key decision-makers. That's our way of driving more effective results and demonstrating our commitment to innovation in the field of supply chain and freight brokerage.
On-Demand, International Sales Reps
On-Demand, International Sales Reps
Doing business globally can be overwhelming due to high competition and globalization, but Martal Group excels in delivering leads that transcend these barriers. Composed of over 200 international sales representatives, we serve clients around the world, adeptly navigating cultural, language, and time-zone differences. Utilizing a comprehensive shipper list, we reach potential customers in the most efficient way, understanding the linguistic nuances of freight brokers and shippers alike. Our skilled team ensures no opportunity is missed, simplifying your global expansion and connecting effectively with potential clients worldwide
Real Stories, Real Success
Their quickness at learning our product and industry as well as their ability to pivot impressed us. [They] flex quickly based on our feedback and their interaction with the prospects (better than compeititor).

Mitch Knauf
Freight Digital Platform
"
Read the full review on Clutch
Our Lead Generation Process: Helping You Attract Better Logistics Sales Leads
Martal Group's lead generation process blends industry expertise, advanced analytics, and tailored strategies into a seamless 5-step journey. We carefully plan each stage, focusing on high-quality leads to accelerate your logistics business growth. By partnering with us, you're investing in a relationship centered on expansion and success.
Here's an overview of our approach:
01
Steering Toward Your Target Audience
Much like supply chain companies chart the most efficient routes for transporting goods, our strategic planning acts as a roadmap — navigating the best course to accelerate your growth. Our lead generation process begins with an in-depth analysis of the market. We use advanced analytics to understand your current positioning and identify the most promising opportunities. With this information, we then develop a tailored strategy that aims to maximize your reach and engagement with potential customers in the logistics industry.
02
Building Your Lead List
Your prospects are out there, and we've got the blueprint to find them. We'll compile a comprehensive list of potential customers tailored to your unique logistics offering. By leveraging our AI-powered solutions and industry insights, we build a robust supply chain of logistics sales leads that are best suited to your services. This process is integral to laying a solid foundation for your outbound marketing campaigns, ensuring we target the right people at the right time.
03
Initiating Outbound Campaigns
Once we have identified your prospective customers, we launch targeted outbound campaigns. Our international sales reps are well-versed in logistics terminology and industry-specific challenges, enabling them to communicate effectively with your potential customers. We employ a range of strategies, from personalized emails to strategic cold calling, to generate interest and nurture these leads. Every touchpoint is carefully considered, ensuring your value proposition is clear and compelling. Martal Group is not just a lead generation service but an actual extension of your sales team.
04
Nurturing and Qualifying Leads
Nurturing and qualifying logistics sales leads involves discerning hot prospects from cold leads. Each potential buyer is rigorously qualified against your ideal customer profile, thereby maximizing your return on investment. As if we were delivering the right cargo to the right place at the right time, we verify and qualify each prospect, ensuring you connect with interested, decision-making individuals. Through appointment setting services and engaging follow-ups, we maintain communication, ensuring your brand stays top-of-mind.
05
Setting Appointments and Hand-Off
The final stage in our process is to load your sales team with a cargo of qualified leads. However, we're not here to just hand you over a list of names! We'll provide a full rundown of the potential customer's needs, interests, and their place in the sales process. We continue to provide support even after the handoff, ensuring a seamless transition and contributing to turning those leads into sales. With Martal Group, your logistics business is equipped with a steady stream of quality prospects, effectively fast-tracking your path to success.
Focus on running your business, and let us handle the leads.
Ready to Transform Your Logistics Business?
Taking the leap to outsource lead generation in a competitive industry like logistics can feel daunting. But with Martal Group, you're partnering with a proven leader in your field. Our strong track record, coupled with cutting-edge technology and our international team of sales experts, positions us to navigate the unique challenges of logistics.
Start Your Journey Today!
FAQs: Lead Generation for Logistics Companies
1
How Can You Get Clients for a Logistics Business?
To attract clients for a logistics business, it's essential to have a robust marketing strategy that targets decision-makers in your industry. Building a shipper leads list helps target potential customers, while B2B lead generation strategies, such as SEO and content marketing, can draw attention to your product or service.
Personalized outreach, often executed through cold calls or cold emailing, is also vital for sales growth. However, these methods must be complemented by leveraging modern tools and analytics. Once you embrace AI-powered solutions, you can effectively analyze and segment your audience, delivering tailored sales messages that resonate with the specific needs and pain points of your potential clients.
The truth is, all these processes are time-consuming and may require expertise from a dedicated sales team to yield tangible results. That's when seeking help from a lead generation service provider might become a necessity for supply chain and freight broker businesses.
2
How Does Lead Generation Work for Logistics Companies?
To keep it simple, lead generation for logistics companies is a systematic process that begins with targeted outreach to potential clients. This includes building lead lists of potential shippers matching the company's ideal customer profile (ICP) — which the company is planning to reach out to and negotiate deals with.
Through personalized methods like cold calls, emails, and even social media, companies engage prospects, utilizing a blend of traditional sales techniques and modern strategies such as SEO and content marketing. This multi-step approach encompasses lead nurturing to build trust, lead qualification to assess readiness, and appointment setting to schedule sales meetings.
AI-powered solutions are excellent tools to streamline this process, particularly for freight brokers and supply chain businesses. Automation software is the optimal way to identify high-potential leads quickly and with greater precision. Overall, this approach saves time and reduces the complexity of the lead generation process for logistics businesses.
3
Are Lead Generation Services Worth It?
Absolutely! Outsourced lead generation services are a time-saving solution for logistics businesses that are serious about focusing on their core operations.
The process of converting leads into sales is usually tedious and slow. Without a dedicated sales team, generating leads can divert valuable resources from other critical areas.
Martal Group's lead generation and appointment setting services not only help identify potential customers but also nurture leads and schedule meetings. We will hand off sales-ready leads to your company, leaving only the deal-closing part to your in-house team. We're here to offer you experience, scalability, and instant access to customized strategies and technology.