Spice
To increase sales with enterprise clients
25 000
Prospects generated/
month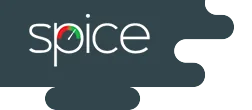 About Spice
Company Target and Verticals
Spice targets logistics and finance managers at mid-market companies.
Spice is a leading supply chain data network provider helping retailers, brands, suppliers, logistics organizations and manufacturers transform legacy supply chains into digital supply chains.
Industry

Supply Chain Commerce Software

Headquarters

Toronto, CA, Houston, USA & India
Responsible Team:
Gary Chen

10 y. in B2B, Austin, TX

Aaron Tobin-Hess

4 y. in B2B sales, NYC, NY
Solution
What was the scope of Martal's involvement
Following the onboarding process, Martal created outbound campaigns resulting in tangible sale-ready leads by crafting outreach strategies. Both Martal and Spice worked together to leverage multiple sales channels in the US and Canada.
Results and Feedback
The impact of the engagement
Martal's campaign resulted in Spice being able to create new sales opportunities with enterprise clients.
25000

Prospects generated/ month

10

Qualified leads generated/month
Project management performance
Spice was given weekly call updates in order to keep in contact with the team and alert the company of engagements with enterprise-level clients.
Sales strategies used
The project consisted of a few stages in which Martal team created segmented lists of potential prospects and launched outbound campaigns which included email, LinkedIn, and cold call outreach. Qualified prospects were introduced to the in-house sales team to book a demo session.