Belkins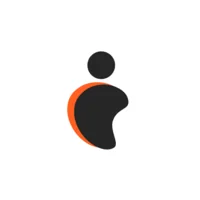 About Belkins
Founded in 2015, Belkins is a lead generation agency with an ROI-focused approach achieved through demand generation, appointment setting, and sales development services. B2B outbound campaigns through Belkins are managed solely through email sequences and LinkedIn outreach using leads curated by their research team.
Belkins serves a wide variety of industries, including education, financial services, energy, medical and more. They do not specify whether their team offers multilingual services, but they do have two locations: Dover, Delaware and Kyiv, Ukraine.
Belkins's core team is comprised of copywriters, sales development representatives (SDRs), account managers, and marketing specialists based in Ukraine.
Avg Sales Rep experience (years)

Core team location — where is your client facing team based

Ukraine
Belkins Services Offered
Appointment Setting
Belkins's appointment setting services turn prospects into opportunities. Its team of sales professionals and tech experts work together to perform lead generation processes such as market research, email outreach, and appointment scheduling.
CRM Consulting
As a HubSpot Premium Solution Partner, Belkins helps businesses convert to HubSpot's CRM for better alignment between sales and marketing. This service includes infrastructure setup, data mitigation, team training, and report automation to streamline the adoption of this powerful platform.
Sales Enablement
Clients can obtain additional support beyond the first booked meeting through this complimentary service to ensure no lead gets left behind. A Belkins SDR is matched with a member of the company's sales team to help nurture opportunities in the pipeline.
The LinkedIn Marketing Influencer Program
Belkins's LinkedIn Marketing Influencer Program provides a suite of services, from profile optimization to thought leadership assistance. LinkedIn lead generation and appointment setting are also available.
Belkins
Pricing
Belkins has multiple contracts to choose from depending on the level of service desired; however, pricing is not listed on their website. According to Clutch reviews, Belkins starts pricing at $1000+ per project, with the majority of past and current clients claiming project costs ranged from $10,000 - $49,999.
Martal Group
vs

Belkins Comparison
Scope of Services
As we've mentioned, Belkins has services to support teams through the various stages of the sales cycle. This is fantastic for businesses that need assistance in generating and nurturing leads.
For those needing a more self-sufficient sales team, Martal Group offers fully-managed B2B lead generation and sales services that can be customized to fit your company's needs. Whether you are a startup looking to accelerate growth or a large organization ready to aggressively expand into the North American market, Martal Group has the tools and experts to meet your goals.
Team Structure
When it comes to targeting C-suite executives, having relatively local representation can help build confidence in your solution. Companies pursuing Eastern European decision-makers may thrive with the help of Belkins's Ukraine-based team. However, a lead generation company with a global presence can improve a company's chances of success in a new market, especially when selling complex B2B solutions.
That's why Martal Group hires top-performing sales executives from the EU, North America, and LATAM to engage and build rapport with key decision-makers in their respective regions. And our diversity doesn't stop there. Each of our team members has a rich background of experience in various industries giving them the ability to grab the attention of ideal prospects and steer the conversation right into your calendar.
B2B Outreach Strategy
Email and LinkedIn outreach are two vital pieces to the B2B lead generation puzzle. Belkins offers both strategies to ensure clients can connect with new opportunities and convert them into long-term relationships. Based on Belkins's website, these services are offered à la carte so revenue leaders can choose their preferred package.
While LinkedIn and email are essential to lead generation success, the truth is it takes at least seven touchpoints to initiate a response. Relying on one or two channels can limit your opportunities to connect with prospects. To maximize success, it's crucial to synchronize outreach on both channels while incorporating cold calling — something called the multichannel campaign approach. In fact, this strategy is so powerful that multichannel campaigns are standard in Martal's proven lead generation services.
Software Tools
Finally, Belkins' LinkedIn marketing strategy relies on Lempod, a platform that employs "pods" of LinkedIn users to increase engagement. Lempod has procedures in place to help mitigate risk, but there are algorithms for tracking ingenuous behavior. LinkedIn can catch on to fake engagement which could have a negative impact on your company's page and your analytics in the future.
We don't use pods to drive results. Martal Group is hyper focused on B2B lead generation. All of our strategies to increase engagement are organic and only initiated through trusted software tools that ensure genuine interactions and compliance with LinkedIn.
Martal Group for Outbound B2B Lead Generation
About Martal Group
Martal Group has been serving the tech industry exclusively since 2009 making it one of the most experienced B2B lead generation companies in the market today. Whether you are the founder of a tech start-up with a vision of accelerated growth or a well-established brand looking to expand your partnerships, Martal Group can help you close deals faster.
With three tiers to choose from, you have access to a wider range of B2B lead generation services at Martal Group that goes beyond appointment setting into presenting solutions, overcoming objections, closing deals, and managing accounts.
Martal Group Core Team Location
Martal Group sales executives and copywriters are based in the USA and Canada to ensure your entrance or continued efforts to increase your market share in North America is a seamless process. The sales team uses multiple channels for outbound outreach including emails, LinkedIn, and phone calls to maximize engagement opportunities. Your ideal client profile (ICP) is used to create target lead lists with powerful intent data and the most up-to-date information available.
Martal Group Services Offered
Martal Group's lead generation plan includes precision targeting for your ICP, personalized omnichannel campaign sequences, structured lead qualification based on client criteria, and appointment setting for ideal prospects.

The second tier in Martal Group's service plans includes everything mentioned in the first tier along with assistance in closing deals and onboarding new customers generated through the sales team's efforts.

Martal Group's most inclusive plan is great for B2B tech companies that don't have a dedicated sales team or that need a specia- lized team for the North American market as it provides account management in ad- dition to tier two services.
Martal group
Pricing
Due to our unique structure, Martal Group does not list pricing. Martal Group is the only B2B lead generation company that offers pay-per-lead hybrid options to ensure you are getting the best possible return on your investment.
You can contact us for an assessment of your customized B2B lead generation pricing.
Is Martal Group
Right For You?
About Martal Group
Are you ready to grow your tech company with more clients?
Have you been struggling to find an outbound strategy that drives results? If so, then partnering with Martal Group can lead to an engaging B2B lead generation process that will fill your pipeline with prospects looking for your solution.
Discover how Martal Group can help you skip the prospecting process and scale your tech company faster. Book a 30-minute consultation today.
Schedule a consultation