CloudTask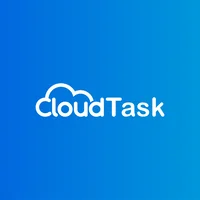 About CloudTask
CloudTask is an offshore B2B lead generation agency founded in 2008. CloudTask's services focus on top-of-the-funnel sale cycle activity up to scheduling qualified meetings. CloudTask engages with prospects through a combination of emails, social media outreach, SMS, chat, and phone calls.
While CloudTask is headquartered in Miami, FL all of their SDRs, market analysts, and researchers are based in Columbia. CloudTask also offers multilingual support for those wanting to branch out into more diverse markets.
Avg Sales Rep experience (years)

Core team location — where is your client facing team based

Columbia
CloudTask Services Offered
B2B lead generation
CloudTask provides outsourced SDRs for B2B lead generation to handle the beginning stages of the sales cycle up to setting appointments for qualified leads. CloudTask's SDRs work to convert new prospects and cold leads as well as existing customers for upselling opportunities.
CloudTask
Pricing
CloudTask's pricing is available on their website. All packages come with the same features. The pricing structure is dependent on the number of prospects that are pursued in campaigns. The smallest package includes outreach to 1,200 contacts for $10,000 a month. The next package up includes 2,400 contacts for $17,500 a month. The largest CloudTask package is $40,000 a month for 6,000 contacts.
Martal Group
vs

CloudTask Comparison
Pricing Structure
Pricing for CloudTask is nearly double compared to most B2B lead generation services for comparable projects. This can make maintaining a positive ROI more difficult. If you have a long B2B sales cycle it would require a great deal of upfront capital to fund a CloudTask SDR team.
To make the most out of your investment, Martal Group offers tier-based account options as well as pay-per-lead hybrid pricing structures. This means you can see a return on your investment faster based on the results we produce even if you have a lengthy sales cycle.
Team structure
While reviews on G2 are generally positive for CloudTask, the majority of complaints center around a long onboarding process, the need to replace SDRs for better fits, and employee turnover. Others stated that startups with fewer documented processes in place may struggle to make traction.
It's also important to note that working with an offshore team can make it hard to develop connections with c-suite level executives. If communication through email or phone shows a lack of understanding or any communication barriers, prospects will usually opt-out of future conversations.
Martal Group understands that as a new or growing tech company, you might not have everything mapped out as you work to keep up with demand and refine your outreach. Our sales executives are carefully selected to include a wide variety of experiences ranging from growing small businesses to helping well-established enterprises enter new markets within the US. We will work with you to develop a sales strategy that converts whether you are fully prepared or still in the discovery phase.
And because we are specifically focused on assisting tech-related companies in claiming their share of the US market, we exclusively hire North American sales executives to ensure your prospects have confidence in your solution from day one.
Martal Group for Outbound B2B Lead Generation
About Martal Group
Martal Group has been serving the tech industry exclusively since 2009 making it one of the most experienced B2B lead generation companies in the market today. Whether you are the founder of a tech start-up with a vision of accelerated growth or a well-established brand looking to expand your partnerships, Martal Group can help you close deals faster.
With three tiers to choose from, you have access to a wider range of B2B lead generation services at Martal Group that goes beyond appointment setting into presenting solutions, overcoming objections, closing deals, and managing accounts.
Martal Group Core Team Location
Martal Group sales executives and copywriters are based in the USA and Canada to ensure your entrance or continued efforts to increase your market share in North America is a seamless process. The sales team uses multiple channels for outbound outreach including emails, LinkedIn, and phone calls to maximize engagement opportunities. Your ideal client profile (ICP) is used to create target lead lists with powerful intent data and the most up-to-date information available.
Martal Group Services Offered
Martal Group's lead generation plan includes precision targeting for your ICP, personalized omnichannel campaign sequences, structured lead qualification based on client criteria, and appointment setting for ideal prospects.

The second tier in Martal Group's service plans includes everything mentioned in the first tier along with assistance in closing deals and onboarding new customers generated through the sales team's efforts.

Martal Group's most inclusive plan is great for B2B tech companies that don't have a dedicated sales team or that need a specia- lized team for the North American market as it provides account management in ad- dition to tier two services.
Martal group
Pricing
Due to our unique structure, Martal Group does not list pricing. Martal Group is the only B2B lead generation company that offers pay-per-lead hybrid options to ensure you are getting the best possible return on your investment.
You can contact us for an assessment of your customized B2B lead generation pricing.
Is Martal Group
Right For You?
About Martal Group
Are you ready to grow your tech company with more clients?
Have you been struggling to find an outbound strategy that drives results? If so, then partnering with Martal Group can lead to an engaging B2B lead generation process that will fill your pipeline with prospects looking for your solution.
Discover how Martal Group can help you skip the prospecting process and scale your tech company faster. Book a 30-minute consultation today.
Schedule a consultation