Would you hire someone before their interview? No, of course not. Resumes only tell one side of the story, and even candidates with stellar reputations must be vetted.
When partnering with a lead generation agency, you deserve to take the same precautions you would when hiring internally. After all, the best-performing outsourced teams are designed to operate as an extension of your own, so it's vital that your lead generation partner matches your company's needs as well as your culture.
To ensure you are excited about a partnership with Martal Group, we encourage you to attend a Meet and Greet with your potential sales team. When you schedule a Meet and Greet, we handpick the sales executives and operations manager we believe will be the most successful in your market.
We base your personalized team structure on three factors: availability, industry expertise, and proximity to prospects In this guide to your Martal Group Meet and Greet, we will break down these three determining factors in more detail and give you 7 questions you should ask to get the most out of your meeting. So, without further ado, let's get started.
Availability – Optimum Client Service and Performance
Before we match you with a Martal Group sales team, we check for availability and bandwidth so you'll receive the optimum performance. Martal Group's sales executives and operations managers work on a fractional basis, which means each expert dedicates a set number of hours a week to each client. This intentional measure makes it possible for every client to receive a high degree of focus and attention. It also enables our sales professionals to immerse themselves in the nuances of each client's business, improving their ability to generate and convert leads.
Industry Expertise – Right Team, Right Industry
Secondly, industry expertise is of paramount importance. Martal Group's global footprint spans North America, the European Union, and Latin America. This international presence is not just about geographical spread but more about harnessing diverse backgrounds and sales experiences to provide powerhouse sales teams for our clients. Each sales expert at Martal Group brings in-depth knowledge from various industries, allowing for a rich and unique set of insights. We pride ourselves on the ability to match clients with a sales team that has relevant industry expertise. This ensures a more effective, custom-built sales strategy that understands and speaks the language of your industry, thus resonating with potential leads.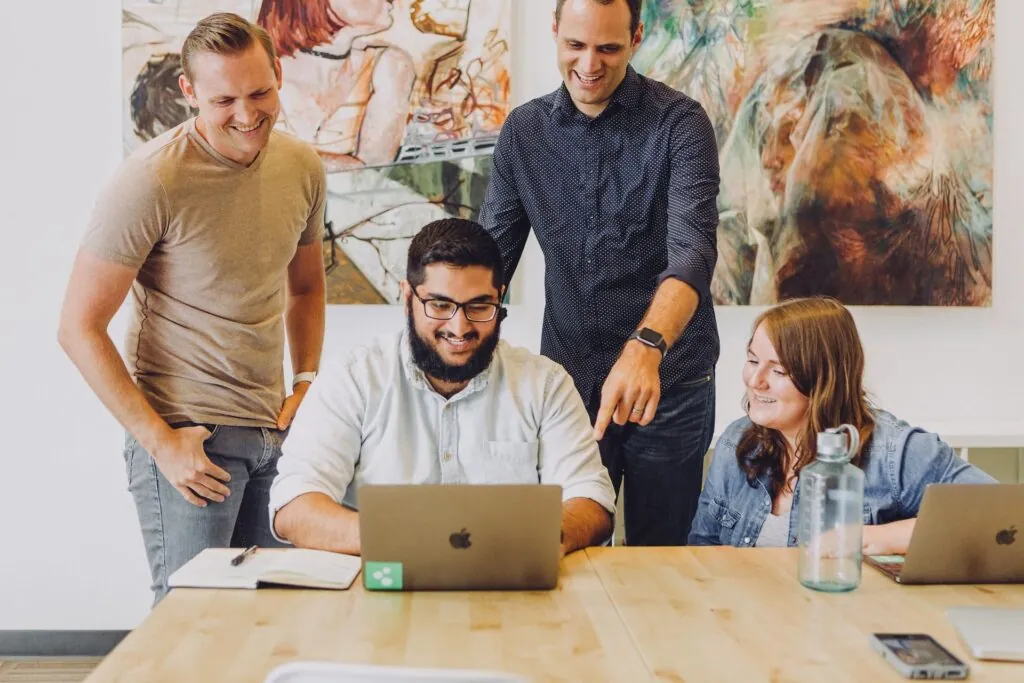 Proximity to Prospects – Quick Response Times, Fluid Conversations
The final piece of the puzzle is proximity to prospects. In today's fast-paced business world, prompt responses and fluid communication can make or break a potential deal. By assigning sales experts that share the same time zone as your prospects, Martal Group ensures quick response times that can ultimately lead to more sales appointments on your calendar. Being in the same time zone also allows for more fluid, spontaneous conversations, contributing to building strong, long-lasting relationships.
7 Questions to Ask During Your Martal Group Meet and Greet
Now that you know how your team is assembled, it's important to know how to assess the match.
Your Meet and Greet is the prime time to get to know your potential sales team. We are happy to answer any questions about our experiences, methodologies, and services. While we encourage you to come prepared with your own list of queries, we have found that these 7 questions provide the most insight into what it's like to work with Martal.
What is your experience in our specific industry? 
What is your strategy for lead generation? 
What metrics do you use to measure success? 
How do you ensure the quality of the leads generated? 
How would you communicate and collaborate with our team?
What kind of resources do you need from us? 
How will your team adapt as we scale our growth strategies?
By asking these questions, you can better assess how well our sales team matches your company's needs and culture, enabling you can make an informed decision about our potential partnership.
What's Next?
We understand lead generation plays a pivotal role in your company's growth strategy, so we want you to be confident in your decision to partner with us. We developed this guide to show you that your Martal Group Meet and Greet is so much more than just a friendly introduction. It's a way for you and your team to experience the potential of our partnership firsthand. Once you get to know your outsourced sales team, we believe you'll see just how seamless and successful our partnership would be.
If you're ready to meet our award-winning sales experts, then they're ready to meet you. Contact us today, and we'll be happy to schedule your Martal Group Meet and Greet.
Not there yet? No problem! Watch our introductory video and get to know some of our amazing team members in under 5 minutes.