Combined with automation, cold outreach can be one of the most effective strategies for B2B companies to land new business. Your sales team can close dozens of sales each month as long as there is a tool taking care of all the manual work for them.
However…
Whenever the word "automation" comes up, people think of a one-click-do-it-all solution. So they take the easiest route by buying the first lead list they come across and start reaching out generically to uninterested prospects.
But in reality, the process of automating B2B outreach starts with learning some of the basics. From there, it takes some good planning and execution before you can start to close more deals.
In this article:
You'll learn everything you need to know about cold outreach automation and why it works. You'll also discover expert tactics to automate most of your outreach process and actually get great results.
And as a bonus, we'll help you understand how to measure the effectiveness of your cold outreach campaigns and teach you unique ways to improve them.
So… Let's get started with some definitions!
What is Cold Outreach?
Cold outreach in sales is the practice of reaching out to potential leads who have never had contact with your company. It's a popular sales and marketing technique used by B2B companies to grow their customer base and increase profits.
Target prospects in cold outreach are referred to as "cold leads" because they still haven't shown interest in the company's products or services. It's the sales reps' duty to warm these leads up and get them to convert into sales.
The most popular means of communication for cold outreach are email, phone calls, SMS, and LinkedIn. A sales team may use a multi-channel approach with any prospect to stand out from the competition and boost engagements.
What is Cold Outreach Automation?
Automating cold outreach is the process of using software to handle any manual tasks in your outreach campaigns. It could either be progressive dialers in the case of phone calls or automation tools in the case of email outreach and LinkedIn.
Cold outreach automation is a hot topic in the industry right now due to the amazing advantages the technology can offer. Sales outreach automation tools can help you handle the following tasks with ease:
Score and prioritize your leads
Personalize your messaging
Reach out via different channels
Follow up with prospects
Track performance results
The Benefits of Automating Cold Outreach for Sales
Whether through inbound or outbound tactics, there are many ways for a company to acquire new prospects and convert them into customers. So with that variety of options, it becomes harder for sales teams to adopt a growth strategy and stick to it.
An automated cold outreach strategy might just be the missing link to a highly-efficient sales strategy. Here are three major ways automating cold outreach can help your business be more successful:
1. Reach More Potential Clients Faster
The most obvious benefit of using outreach automation software is to make contact with more prospects. These tools are designed to deliver personalized messages at a scale no matter how large your lead list is or how long your campaigns are.
For example:
With cold emailing automation, you can launch new campaigns every day to initiate conversations with potential prospects in your target industry. The tool will handle everything from high-level personalization to tracking open rates and following up according to your campaign settings.
The best part?
Your prospects can never notice that you're using an automation tool if you get all the elements right. Creating awesome email templates and customizing them by researching your prospects might just be the best way to scale your cold outreach efforts.
2. Meet Your Prospects Where They Are
Although email and phone calls have been around for decades, these two outreach channels are still one of the most popular means of communication for B2B companies.
Your target leads spend a lot of time looking at their inboxes skimming through the dozens of emails they receive every day. Their phones are also generally no more than a hand's grab away from them.
What are they waiting for?
The right business opportunity to help them solve existing problems and transform their businesses. And that's exactly where you might jump in.
Cold outreach automation allows you to meet your prospects where they expect to be contacted. With a well-crafted introduction and a value-first approach throughout the whole interaction, you'll surely amplify your chances of getting a positive response.
This is one of the most effective ways to turn a cold call, LinkedIn message, or email into a long-term, revenue-generating contract.
3. Scale Your Business Results
The biggest challenge facing companies that want to scale is time and human resources. Business managers often find themselves on a tight schedule while working with a small sales team that can't keep up with the volume.
The good news is…
Whether you're looking to launch a new product, develop better offers, or break into a new market, cold outreach automation will always be an efficient solution to help you scale your business.
How is that possible?
By automating your outreach using advanced tools, you'll spare your sales team a lot of time and effort without having to sacrifice your growth. Automation software will handle most of the manual work for you with high efficiency. On top of that, you'll ensure that your sales funnel is always flowing with new qualified leads that you can easily convert.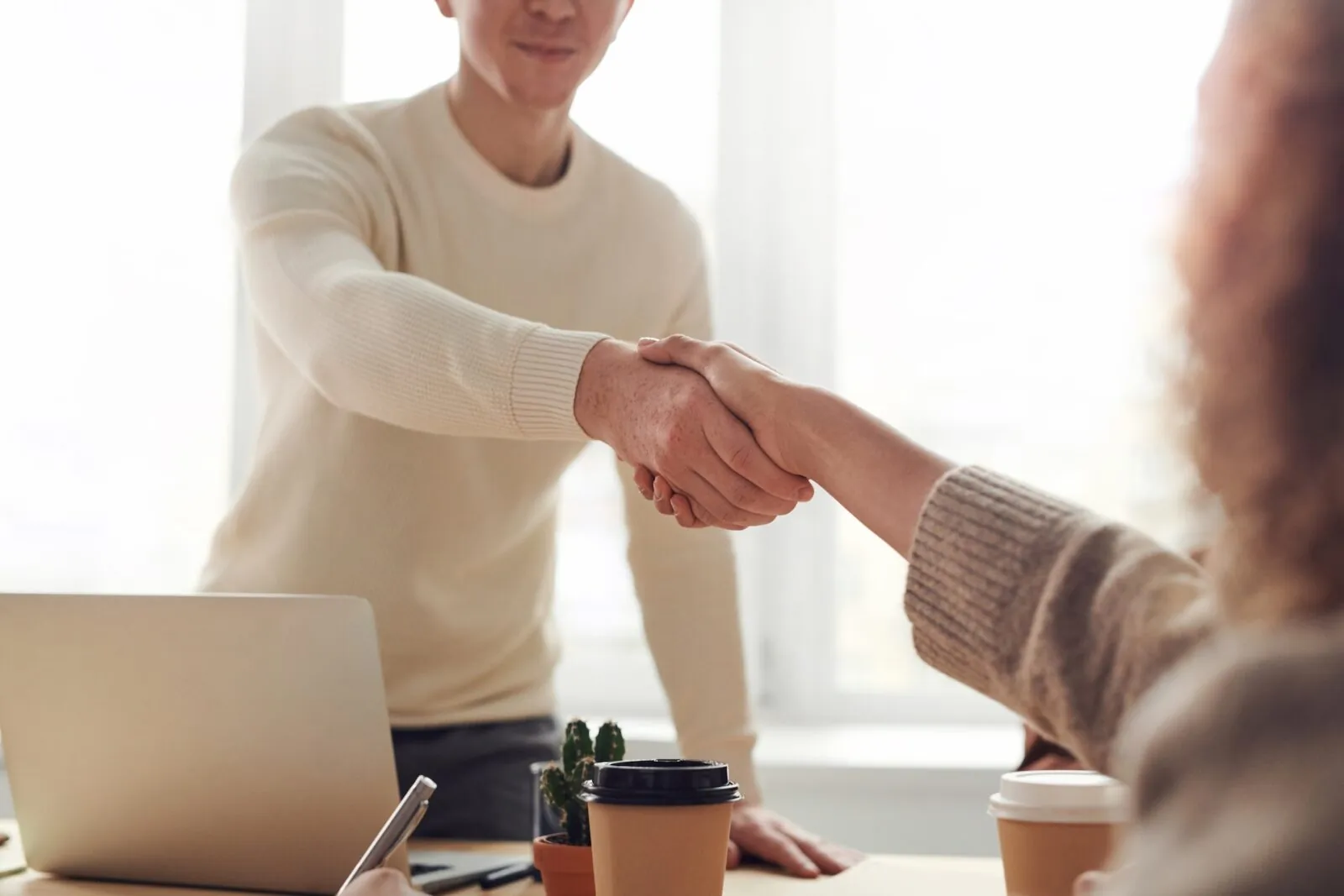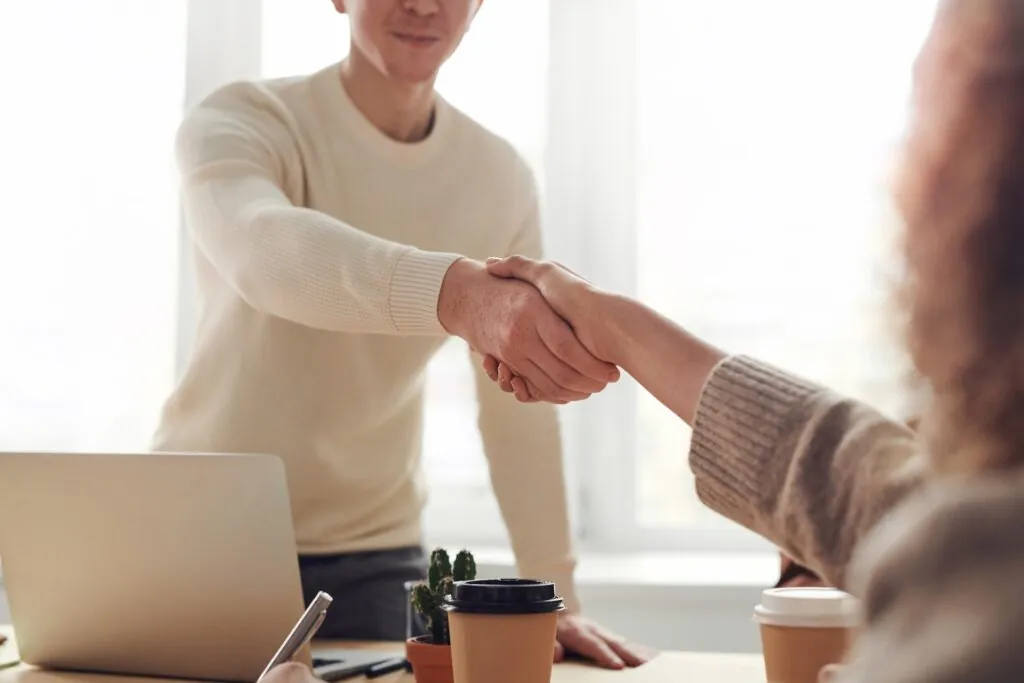 7 Cold Outreach Automation Tips for Closing More Deals in Less Time
There are many challenges that you will face when automating cold emailing or cold calls. You'll have a hard time deciding on the right tools, finding lead information, getting past spam filters, and keeping prospects engaged until they convert.
Also…
This can sometimes be a curse for sales reps that get too lazy with the process when they decide to start using automation tools. They end up choosing the first software that comes their way — then start making hundreds of outreach attempts a day hoping for the best.
Let's face it:
Not only does that not work, but it can be a quick way to damage the company's reputation and throw high-potential opportunities down the drain.
Here are seven essential practices to help make your cold outreach more effective:
1. Use Your Real Contact Information
The first step when thinking about automating cold outreach is to ensure that you're using your real contact details. You must complete your sender's data by including your real name, company, job title, phone number, as well as a link to your website.
These details are especially critical when reaching out to new prospects that know nothing about you personally or your company's work.
Here are three reasons why this is important:
Avoiding spam filters
Staying in compliance with the law
Establishing trust to encourage engagement
The easiest way for email providers to filter out spammy emails is based on contact details. Any new email address that's using fake sender information will go straight to spam.
Contact information is also required for staying in compliance with the law. You can't reach out to potential leads using incorrect details or without telling them who you are from the start.
Most importantly…
If you're serious about cultivating long-lasting relationships with prospective clients, you should be transparent from the start. Provide your leads with all the details they should know about you — which you can do by including an email signature, for example.
2. Add A Good Email Signature
The email signature is what helps you stand out from bots at first glance. Including a well-designed signature at the end of your outreach message is an excellent way to boost brand recognition and make a lasting impression.
So now you may be wondering: how do I create a great-looking email signature?
Designing an email signature for your next automated campaign is easy. It depends on the email provider you're using and how you want your email signature to look.
As for email signature design tools, you can either create simple ones that only include text or go for a more sophisticated look.
If you want to design a text email signature, your email provider will probably have a section just for that. On Gmail, for example, you're allowed to create a signature with 10,000 characters and add it as a footer to your emails.
On the other hand…
There are dozens of email signature designing tools with ready-made templates such as Email Signature Generator by Hubspot. You can use this to build a signature and then generate an HTML code that you'll paste to your email provider.
No matter what you do, the important thing is to stick to the following rules:
Keep a short signature by only including relevant details that matter
Leave a lot of white space around your elements
Establish a clear hierarchy to let important information such as your name and job title stand out
Avoid overcomplicated designs with lots of images or color (those may get your emails flagged as spam)
Make sure that your signature is mobile-friendly as many prospects will open your emails via mobile devices
Clean your HTML signature code to avoid any deliverability issues
3. Keep Things Short In Your Initial Contact
As we've already mentioned, cold outreach is all about contacting prospects that know nothing about you or your brand. So in the first outreach attempt, you basically have no power over how the conversation can go.
The cold prospect doesn't know who you are and barely has an incentive to respond to your call or email. So they have all the right to ignore your message, especially if it takes a lot of time or mental energy to respond to.
Therefore…
It's important to keep things short in your initial email or phone call by telling prospects why you're reaching out. Introduce yourself briefly then showcase your expertise in a relevant context while discussing challenges and the possible solutions you can offer.
This approach helps you with two things:
It increases readability and response rates because of the short length of your email (150-200 words long.) But more importantly, it shows potential clients that you're not like others and that you're genuinely interested in helping them.
4. Get to The Point Quickly
Prospects expect there to be an incentive behind you reaching out to them. They know you have something to sell, and they're sometimes willing to give you a chance to see what you have.
Now:
It's always better to get to the "value" part quickly in the conversation before you even start pushing for a sale. You don't have to follow up seven times before you finally tell your leads that you understand what they're dealing with and have a solution for it.
This approach allows you to achieve two things:
First, you'll easily be able to maintain the lead's interest and keep them engaged in the conversation. Stalling for weeks before getting to the point will leave many open questions that can turn prospective clients off.
Besides, prospects want to know — from the start — if your offer is worth their time and effort.
Second, getting to the offer faster will significantly accelerate your sales process and help you close deals much faster. This is also great for differentiating yourself from other salesmen — especially when the prospect understands the value you're providing.
5. Automate Outreach With A Good Cold Emailing Tool
Whether you're using email, phone calls, or LinkedIn, you need an automation software to help you handle your sales outreach campaigns. But with the dozens of options available in the market today, it may be hard for you to decide on what tool to choose.
How do you know if an outreach automation tool is right for you?
The best automation software is both cost-effective and easy to use for beginners. It offers a wide variety of features that cover all your outreach needs to help your team focus on core sales duties.
Now:
When choosing a tool for automating sales outreach, you want to make sure that the platform offers personalization features. Personalization is the area where you'll save most of your time by using customizable templates for your outreach.
Other features to consider are automated follow-ups, campaign tracking, and team collaboration. You want the tool to manage your outreach activity by following up automatically and keeping you updated with the progress through detailed reports. It's also critical to be able to share your campaigns with team members and work on them collaboratively.
Some of the most popular tools for automated email outreach are:
As for cold calling, you could use any of the tools below:
And here are the best tools for automating LinkedIn outreach:
6. Warm Up Your Account Before Sending Outreach Emails
When people hear the word "outreach automation", they imagine a tool that does everything from start to finish with one click. Out of excitement, they add a long list of leads to the tool and cross their fingers that some of them are going to convert.
The truth is…
This approach can easily go wrong when you use a new email account in your first campaign. Because one way for email providers to prevent unsolicited emails from reaching users' inboxes is by monitoring the emailing activity of new accounts.
For example:
A Gmail account created two days ago shouldn't be sending hundreds of emails a day without any warm-ups. This usually indicates that the account owner is spamming email users with unwanted messages — which can get the email address flagged as spam.
The solution is to make your account activity look as natural as possible. All you need to do is warm up your new email address by following these practices:
Use a trusted brand domain for your outreach — such as [email protected]
Send a few emails to friends or colleagues and ask them to respond to you (to increase engagement rates)
Sign up for email newsletters then open their emails and click on the links inside them
Avoid spam trigger words that can get you flagged early on, especially — buy now, promo code, 100% free, increase sales, 100% guaranteed
Personalize all emails with customizable templates to keep your content unique
A crucial thing to keep in mind is that you must always space out your outreach. You should leave a three days gap between emails in your sequence to give prospects enough time to read and respond while you also keep spam detection algorithms happy.
7. Improve Campaigns With A/B Testing
A/B testing is the practice of comparing two different versions of a variant against each other to see which one performs best. It's a popular practice among salespeople for determining which buyer persona, email templates, phone call scripts, or sales offers work better for each campaign.
In the case of cold outreach, A/B testing can help you enhance your campaign results by improving different elements. For example, it can be a great way to write better subject lines for your cold emails by creating two different versions and testing them on some of your leads.
As a start, you can compare your cold outreach results to industry benchmarks if you don't have data. Each metric you're tracking — including open rates, click-through rates, response rates, and conversions will tell you something about a different element.
To give you an example:
A low email open rate suggests that your email subject lines need to be curiosity-enhancing or that you're sending emails at the wrong time. A low response rate, however, means that your body content is either not personalized or doesn't do a good job capturing the prospect's interest.
There's always a margin for improvement with cold outreach, and you'll never launch the perfect sales campaign. But as long as you're tracking your results and improving on them, your sales funnel will be full of qualified leads.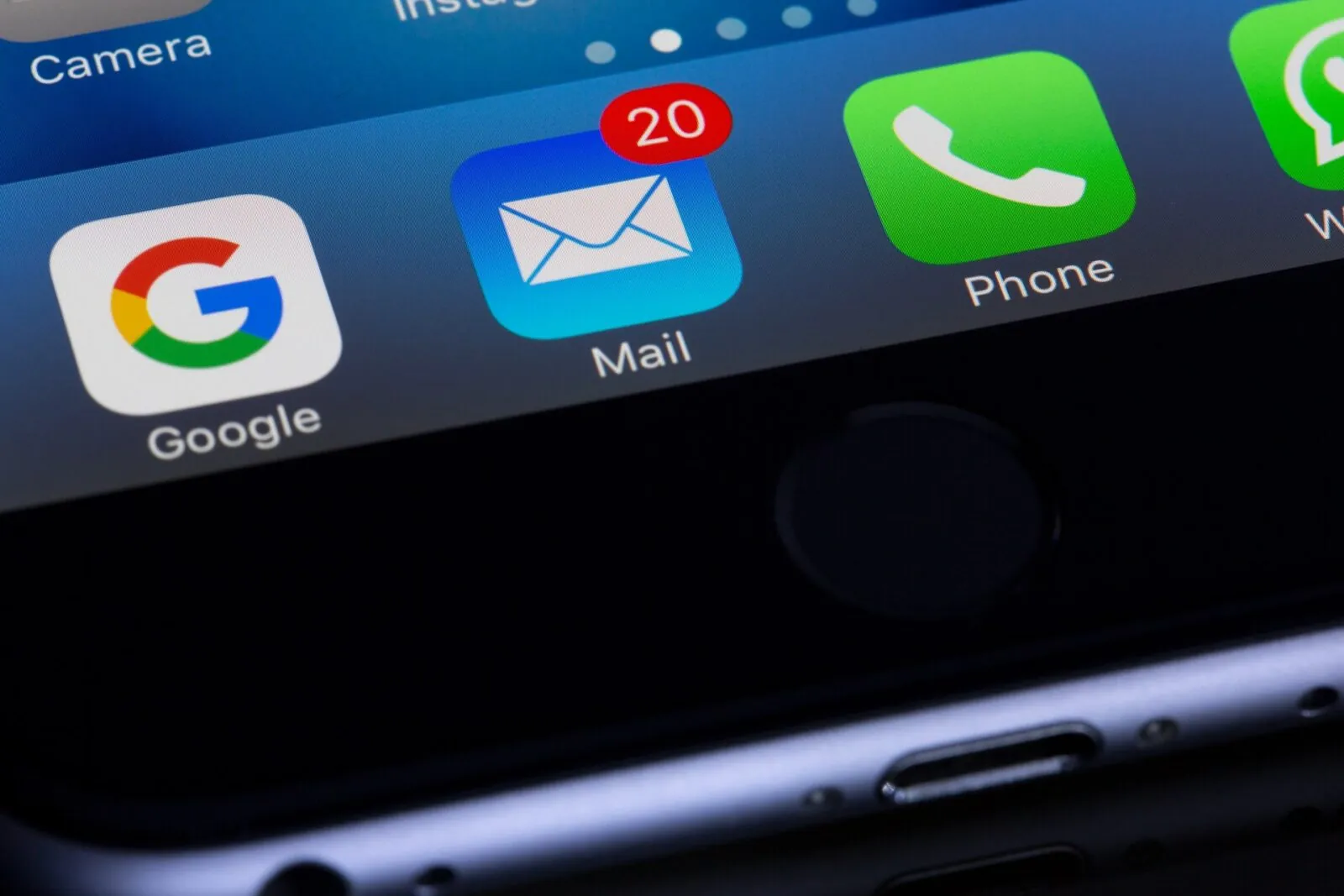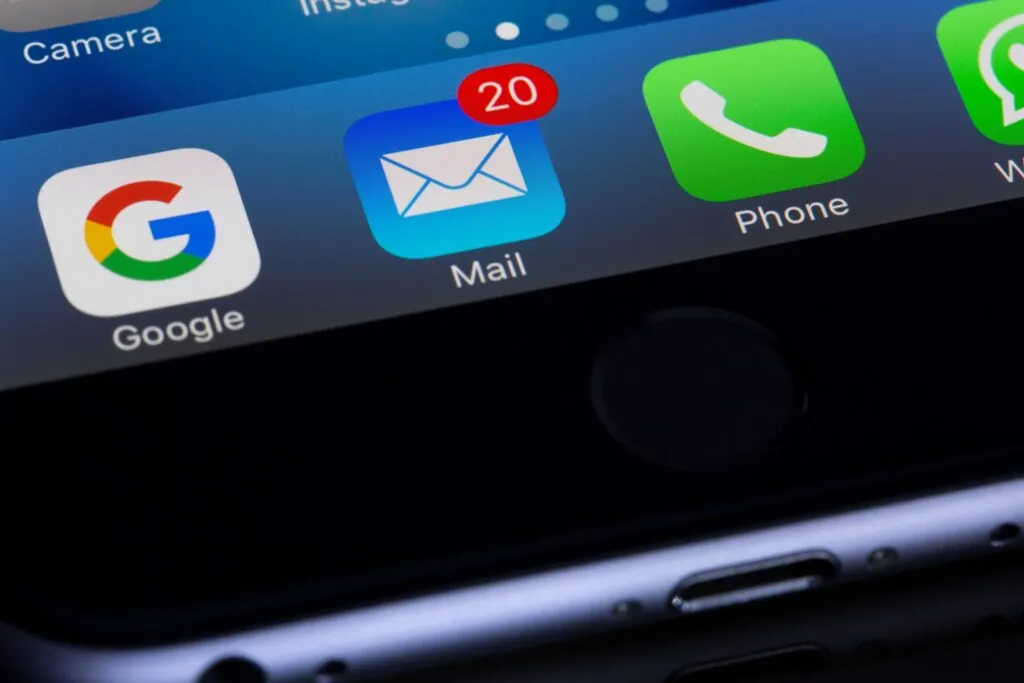 4 Metrics to Ensure That Your Automated Cold Email Campaign Is Effective
How do you know if your cold emailing campaign is working?
Here are four metrics to help you evaluate your cold outreach performance with email:
Open Rate
Email open rate measures the percentage of emails that were opened by your prospects after delivery. It's calculated by dividing the number of read emails over the total number of emails you sent.
For example:
If you send 100 emails and 60 of them are opened, your open rate will be 60% — which can be considered above average depending on your industry.
Compared to untargeted email newsletters, cold emailing open rates need to be constantly optimized and improved. While 20% may be a good rate for a B2C company doing email marketing, B2B salespeople should aim for a much higher rate in order for them not to lose most of their generated leads.
A low open rate may indicate a variety of issues with your emailing strategy. To improve on this metric and get more prospects interested in you, be sure to apply the following tips:
Only reach out to highly-targeted prospects that need your help
Find an optimal time to launch your cold emailing campaigns and stick to it. Avoid sending emails on weekends or during rush hours
Write catchy subject lines that stand out in the inbox and enhance curiosity
Always personalize the first line of your email body because that's the part of your message that recipients can read without opening your email
Response Rate
As its name suggests, response rate is a metric expressed in percentage that refers to the number of leads who have replied to your email. This measure is usually harder to improve compared to open rate, so any response rate between 10% and 25% is considered a success.
The importance of having a high response rate is evident. The more leads interact with you, the better your chances of converting them into customers. Getting a reply is a good indicator that the prospect is interested in your offer and would like to know more.
Now…
Which elements of your email campaign have the most impact on response rates?
A high response rate reflects how good your prospecting has been and how well-crafted your outreach message is. Your chances of initiating a conversation when targeting the right prospects with the right message are always through the roof.
Another important element to look at in your emails is call-to-action (CTA) — which is usually included at the end of each email. CTAs encourage prospects to engage with you by giving them a link to click, a question to answer, or a specific action to take.
To put it all in simple terms, a high response rate requires:
Targeting the right prospects
Personalizing your outreach messages
Providing value and proving expertise in the first few emails
Writing strong calls to action (especially open-ended questions)
Following up with leads a few times
Click-Through Rate
Click-through rate (CTR) is the percentage of prospects who have clicked on any link in your email. It's an essential metric for cold sales outreach because it helps you evaluate how engaging your email campaigns are.
There are different ways to boost CTR in your cold email outreach:
For starters, CTR can only be improved if enough people are opening your emails and engaging with them. So you must always start with optimizing open rates by writing good subject lines and personalizing your messages.
Also:
Increasing engagement is all about using correct contact details and gaining trust from the first interaction. Prospects are more willing to click on direct links if they feel safe doing that — which can only happen once they trust your brand.
More importantly:
Having engaging copy and incentives that urge potential clients to click on your links is a must. Your email copy should include strong CTAs and clear anchor text explaining why your leads must visit each link.
Closed Deals
Tracking closed deals is the most efficient way to evaluate cold outreach performance using email. This metric helps you identify whether cold emailing is actually working for your company and if you should stick to it compared to other sales channels.
The truth is:
You may launch a campaign that gets a 90% open rate and a 70% response rate and still fail with cold outreach. That can easily happen when your lead-to-opportunity rates are low or when none of the interested prospects convert to become clients.
So…
While the other metrics might be useful for campaign optimization, looking at conversions in relationship to sales should always be the priority. Your sales reps must closely look at performance reports after each campaign to see whether email is the best option for cold outreach.
Tips for Cold Email Tools and Automation: How to Stay In Compliance With the Law
We've already shared a lot of tips on how to improve your automated cold outreach results and measure your campaign results. Now, let's get into some tricks to help you avoid the spam folder when sending cold emails and stay compliant with anti-spam regulations.
Four cold outreach tips that you must always follow:
1. Target Only Interested Leads
The most important rule when doing cold outreach is to contact prospects with a high level of interest in purchasing your products. Your lead list should only include individuals that match your ideal customer profile.
There are basically two main reasons for that:
One, you're only allowed to research and reach out to leads that are relevant to your business and industry under GDPR laws. In other words, a prospect shouldn't be too uncomfortable or surprised that you're contacting them.
Two, by going after interested prospects, your email outreach metrics will be much better. These positive results will tell your email provider that you're mainly engaging relevant prospects — which means that you're complying with GDPR rules.
2. Avoid Spam Triggers
Spam triggers are any factors that cause your emails to go to the spam folder. They have a huge negative effect on email open rates and replies — which can cause your whole outreach campaign to fail.
The most popular factors triggering spam filters are spam words or phrases, images, inaccurate sender information, as well as low engagement rates.
Spam trigger phrases are often misleading, cheap, and manipulative to the recipient. They intrigue prospects to click on the email yet rarely deliver on the promise. That includes a long list of words such as:
RISK FREE / 100% FREE / PROMO CODE
Buy Now / GET TODAY /
Earn $$$ / Extra income / Potential earnings
Using too many images or videos in a single email is also another common practice that you must avoid. It's always best to stick to a single image at most and try to get prospects to visit your landing page instead.
3. Space Out Your Prospects Outreach And Follow Ups
Following up with cold leads is essential for increasing response rates and keeping conversations going. But there's a fine line between engaging a prospect and harassing them when they're not interested.
The reason leads don't always respond quickly is straightforward…
The prospect is either unsure whether they should respond to you or is too busy handling important aspects of their business. That's why, in 80% of sales, it takes up to 5 follow-up attempts before the prospect is ready to convert.
Now:
While following up is a must for cold outreach success, there are three rules that you must stick to when you decide to automate your follow-ups.
First things first:
You should always space out your emails or phone calls over a few weeks to ensure that you're giving leads enough time to respond. Sending a reminder email every three days outside of the weekends is ideal for not getting yourself into any legal trouble.
Also:
You want to keep the conversation going by picking up where you left off last time. When it comes to cold emailing, for example, you have to use an automation tool that follows up under the same thread so that it's easier for prospects to remember who you are.
Most importantly:
As soon as a prospect tells you that they're not interested, you should stop reaching out to them and remove them from your list immediately.
4. Stay Informed With Cold Outreach Regulations in Your Country
Although this guide covers almost everything related to cold outreach automation, it's always better to read further about the topic to keep your business and yourself safe from any legal issues.
Depending on the country you live in and the customers you're targeting, different anti-spam laws and regulations may apply. Also, there are always new rules to learn about and stay updated when it comes to this topic.
To learn more about anti-spam rules in your country, you can conduct a quick search on Google as a start. Here are some web pages that might be worth checking out: