LinkedIn is the top networking website for business professionals across the globe. With millions of active groups on the platform, LinkedIn gives everyone the opportunity to communicate and share interesting ideas.
But did you know you could also use LinkedIn groups as a technique for lead generation?
In today's article, you'll discover why LinkedIn groups are such a powerful tool for generating qualified prospects. You'll also learn how to use linkedin groups for lead generation along with additional tips to help you stand out from the rest.
Ready?
Let's get to it…
What Are LinkedIn Groups and How do They Work?
LinkedIn groups are online communities where professionals from similar industries gather to engage in discussions about their interests and experiences.
There are two main ways to get into a LinkedIn group:
You can join any listed groups on the platform and start conversations with other members. Or you can get invited by the group owner or the managers if the group is unlisted. A third option is to create your own group and ask others to join you. We'll also go over some common mistakes to avoid if you want to accelerate your success on the platform.
Once inside the group, you'll be able to share initiate discussions with like-minded people, share valuable insights, ask questions, and find answers.
What Are the Benefits of Using LinkedIn Groups for Lead Generation?
LinkedIn groups are one of the most valued online spaces by professionals in all industries.
You can create or join LinkedIn groups for free and start sharing your expertise with other members. You'll get the chance to educate your leads on their problems and help them find solutions through the valuable content you post regularly.
Also:
You'll build rapport with tons of highly-targeted leads in your industry after you introduce them to your brand. By answering questions and providing new insight, you'll be the rising star of the group and become the go-to person for any prospect facing a difficult challenge.
More importantly…
You'll be able to establish yourself as an authority and develop trust with key decision-makers in the group. As a consequence, you can send anyone a connection request or a direct message and expect a positive response because they already know you.
How To Find Relevant LinkedIn Groups for Your Business?
Any LinkedIn member can be part of public and private groups on the platform — whether directly or with an invitation from a group manager. Each user can join up to 100 LinkedIn groups and own about ten groups.
Also:
You're allowed to join five groups per day to avoid spam and suspicious activity on the website. So make sure to be selective about which groups you want to participate in.
Find Specific Groups Using The Search Bar
If you know the name of the group you want to join, you can easily find it using the search bar at the top by clicking on the "in Groups" option. You can also do this by searching for popular keywords in your industry, then clicking "Groups" to specify what you're looking for.
Note that you have the option to filter groups by industry, location, connections, job title, services offered, etc. This is a great way to find and convert interested leads that exactly match your ideal customer profile.
Join Related Groups Suggested by LinkedIn
Another way you can find groups on the platform is by clicking on "Work" from the top menu, then "Search other trusted communities" at the bottom of the page. LinkedIn will now show you hundreds of related groups you can join in your industry based on your profile, interests, and activity.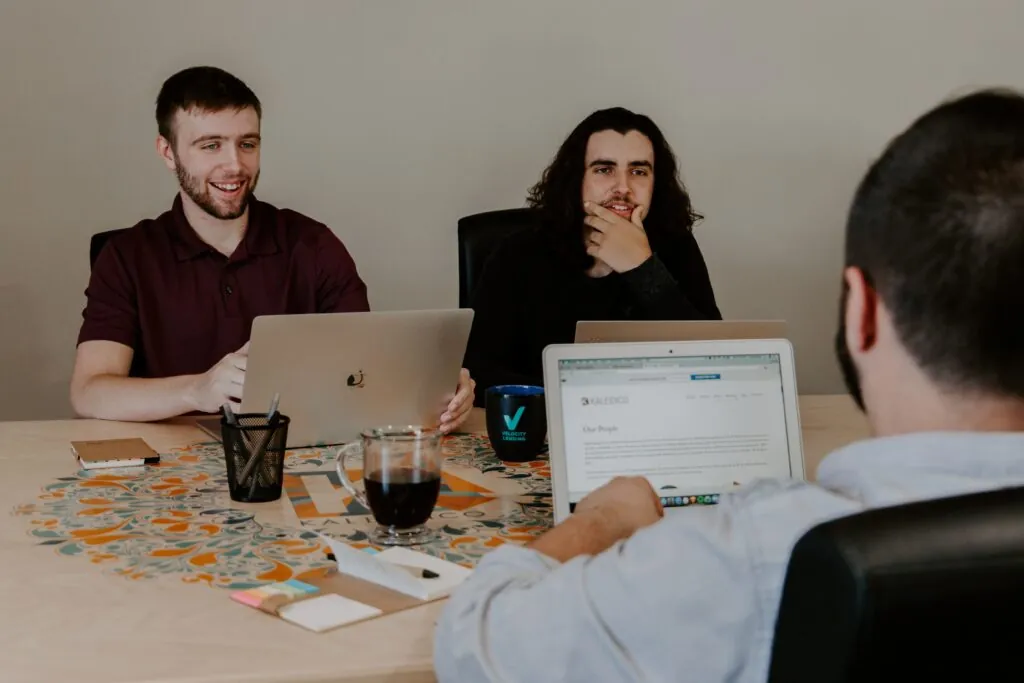 How To Generate Leads With LinkedIn Groups?
Now with the most essential part of this guide:
How can you use LinkedIn to find and convert new leads?
The truth is…
A successful lead generation plan on LinkedIn is no different from what you've always done in other sales and marketing strategies. You'll provide a lot of value to benefit potential leads and push them to convert.
For instance:
You have to create educational content that solves the biggest challenges your target clients are facing. And you'll do that consistently to keep up with the competition and stay on your customers' radars.
You also strike meaningful conversations with decision-makers to build lasting relationships. However, any lead you generate using LinkedIn can be helpful because you never know how they can help you get your foot in the door.
1. Reach Out to Group Members Who Match Your Target Clients
The most straightforward way to generate new leads with LinkedIn groups is by contacting them directly.
You know that LinkedIn group members match your target client profile and are interested in your offers. So all you need to do is contact them directly with a direct message to initiate a conversation.
This technique is especially powerful when you take the time to create more content and gain exposure for your business within the group. When it comes time to reach out to potential leads, they'll recognize your brand and be more willing to communicate with you because you've helped them before.
Now…
There's a slight problem with this approach:
You can only message 15 group members per month, which might seem like a small number compared to your growth objectives. But in reality, 15 targeted messages can be a lot considering the quality of the leads you've nurtured through consistent content creation in the group.
2. Create and Promote Your Own LinkedIn Group
What's a better way to stand out and establish authority than being the owner of a large, popular LinkedIn group in your industry?
LinkedIn group managers will always get more attention and trust compared to regular members of the group. And that happens for many reasons — including their consistent contribution to the community as well as their expertise in the industry.
So why not start a LinkedIn group for your business?
Create your own group and fill in all the necessary details — including a captivating name, description, and group rules. Be sure to also choose a visually appealing image to encourage more people to join in.
From there:
Start inviting members from your industry to join in and contribute to the group. You should also grow the community organically by initiating engaging conversations and sharing informational content on a regular basis.
Other ways to boost your LinkedIn group:
Link it to your LinkedIn page so you can promote both simultaneously
Include a direct link in your email signature and newspaper
Promote it on relevant LinkedIn groups with a brief description and a strong call-to-action
3. Target Active Group Members Using LinkedIn Ads
One of the biggest problems with online advertising is targeting the right people. In most cases, a large chunk of your budget is spent on users who don't match your target audience and who would barely show any interest in your offers.
The solution?
LinkedIn group targeting!
Unlike other social platforms, LinkedIn users mainly join groups because they're interested in the topic or industry and want to stay updated. So if you're targeting them, you know that you're maximizing your chances of generating quality leads and converting them.
You can target members within any group on LinkedIn with ads and get the best out of your marketing budget. Because not only are these leads highly interested in your sales offers, but they're also ready to convert as soon as they are comfortable with the buying decision.
The Best Ways To Use LinkedIn Groups for Lead Generation
So far, you've learned how to use linkedin groups for lead generation and how you can do that with a few simple techniques. In this part, we'll share with you a few vital tips to amplify your success in these groups — which all comes down to gaining trust, providing value, and respecting privacy.
How to succeed with LinkedIn groups lead generation:
1. Optimize and Complete Your LinkedIn Profiles
The first thing people look at before interacting with you on LinkedIn is your profile. How genuine does it look? And is it providing all the necessary details about you?
So before you can establish yourself as a thought leader and generate more leads on LinkedIn, you have some work to do on your profiles.
A completed LinkedIn profile answers most of the questions a prospect might have in their mind. It informs them about your background and the work you've accomplished in the past — which helps you stand out and attract high-quality leads.
To optimize your LinkedIn account, you must:
Add a professional profile picture and background
Include a comprehensive headline about your work and company
Write a summary of your work history
Tell your story while highlighting your vision and achievements
Connect with decision-makers and professionals in your industry
List some of your best skills and talents
Publish educational pieces to share your thoughts with others
The same thing applies to your company profile. Every business needs to complete its LinkedIn profile with professional images and a detailed description using relevant keywords.
Consequently:
Prospective clients will respond better to your outreach attempts and be more interested in your offers. You'll stand out in a large sea of competitors and fill your pipeline with qualified prospects.
2. Avoid Sharing Irrelevant or Promotional Content
There are really only two types of groups on LinkedIn:
Type one: where members are actively engaging in fruitful conversations and learning from each other
Type two: are abandoned groups filled with self-promotion, spam, and irrelevant posts and offers
It doesn't take a genius to guess that the first type is where you find the best quality leads. And that's exactly what you should focus on when using LinkedIn groups for lead generation.
Here's the thing…
The most successful communities on LinkedIn do not allow promotional offers or spam. In fact, that can be the fastest way to get yourself removed from these groups.
Aside from that, pushing for a sale or spamming members with irrelevant offers will only harm your brand image in front of potential leads. Besides, it never really pays off in terms of leads generated or converted prospects.
So as a rule of thumb:
You should avoid promotional content like the plague.
As soon as you're accepted within a LinkedIn group, take a quick look at the guidelines to see if you're allowed to promote anything. Most of the time, LinkedIn groups are created with the sole purpose of educating and learning from each other.
3. Never Spam Group Members With Direct Messages
LinkedIn groups offer you the chance to contact other members and stick out in the messaging box. After all, the fact that you're both members of the same community puts you ahead of most other competitors.
But here's the problem:
It's easy to get excited about contacting everyone in the group and sending the same copy-pasted message to everyone. That's going to get all your messages ignored and reported as spam by your valuable prospects.
You have a very limited opportunity to connect with potential leads and make a strong impression each month. So you should use this chance to start a discussion without trying to sell or promote anything to increase your response rate.
For example, you can:
Craft a personalized message explaining how you know each other and why you want to connect
Reply to a question that the prospect has asked or a topic they commented about
Send an educational piece of content they might be interested in, such as a Linkedin post or a blog article
4. Share Valuable Insights With Other Members in the Group
No matter the sales strategy you go with, informational content will always win. It's the best possible way to grab attention and get more leads to learn about your business.
Start sharing some of your valuable insights in the group to leave a positive first impression. You can do that by writing short posts to foster discussions or re-publishing some of your best-performing blog content with the rest of the members.
You'll notice that there are also many users asking easy questions that you have the answer to. Those are usually prospective clients stuck at the early stages of the sales funnel. So take that chance to establish yourself as an expert and get more people to message you.
Now, here's the cool part:
As group owners start to notice that you're a valuable, active member, they'll be more likely to do you favors and help you gain more traction within the community. They may even promote your business and get you referrals because of the way you're helping others in the group.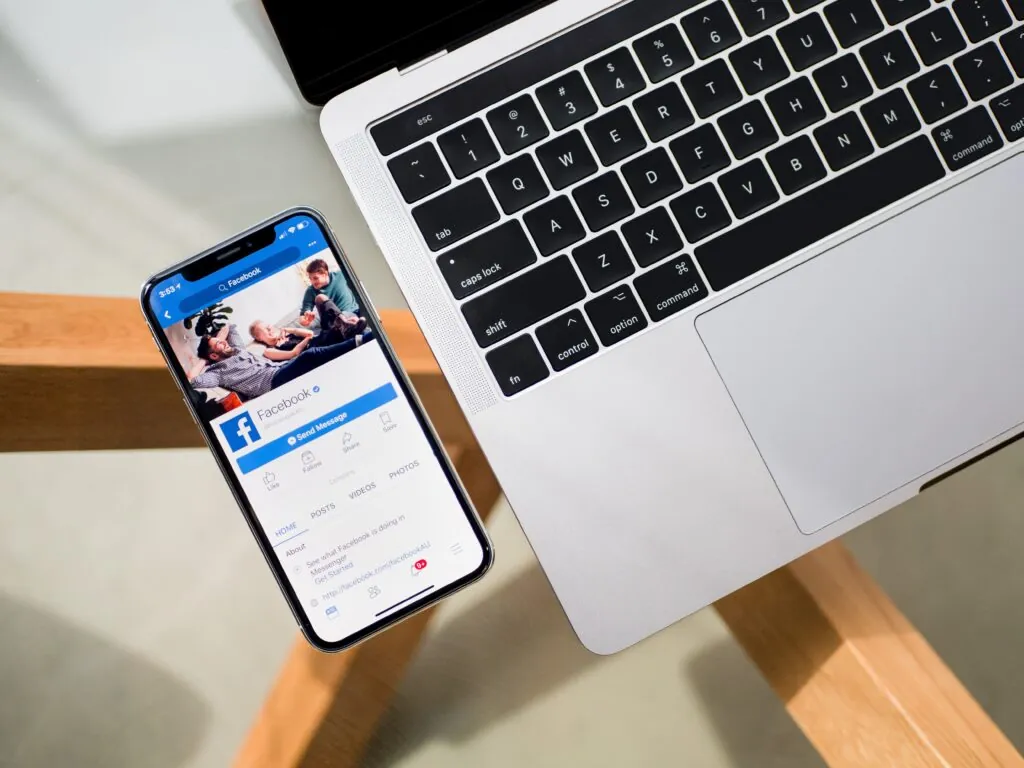 What Type of Content Works Best in LinkedIn Groups?
Getting this part figured out from the start is your best bet to accelerate sales within a short time. A single post in the right format can get you a lot of exposure to your business and help you generate dozens of leads.
Types of content to share on LinkedIn groups:
LinkedIn Posts
This is the most popular format on LinkedIn (3000-character limit) because short posts take less time to consume. It's a great option for starting conversations with other group members or asking thought-provoking questions.
Images and Infographics
Images can help you get a lot more exposure and interactions on your posts. Images have always performed better on social platforms because of their visually appealing nature. You can also create unique infographics to educate members of the group about a certain topic while you promote your brand with the name and logo.
Videos
This one is yet another excellent content format for LinkedIn groups, whether uploaded directly to the platform or shared via external links. They're still your top choice if you're looking to explain complex topics while familiarizing potential leads with your brand.
Questions and Answers
Find it hard to come up with new content ideas after exhausting your creative muscles?
Ask a question in the group and wait for others members to join the conversation, or you can simply create a poll for your prospective leads to vote. Some of the most active posts on LinkedIn start with a simple question and end with hundreds of users sharing their thoughts and stories.
Of course…
It doesn't always have to be a difficult question or an impossible dilemma. For example, you can ask about:
The top goals of your audience and how they're planning to reach them
Problems your target customers are facing and how they're dealing with them
New trends in your industry and what your potential leads think about them
Feedback and case studies about the current available offers solutions in the industry
External Links
External links work great if you're allowed to share them on the different groups you participate in. With a captivating headline and a strong call-to-action, you can get a lot of direct traffic to your business website.
Wrapping It Up
LinkedIn has always been an excellent medium for generating leads and establishing thought leadership. One of the most effective ways to find success on the platform is by using groups to connect with quality prospects.
The truth is:
LinkedIn groups lead generation is a long-term game that requires time to pay off. It takes patience 2to build rapport with your target clients and hammer your brand into their minds.
It's important to understand that while LinkedIn groups present you with a great opportunity to attract new leads, there are clear rules and guidelines you must stick to in your interactions. For instance, sharing irrelevant/promotional content is a sure way to get yourself removed from any group you join.
So…
Be sure to revisit this guide on how to use linkedin groups for lead generation. Go through the tips shared above and try to implement them to improve your results.