In the vibrant, fast-paced world of digital marketing, businesses are like adventurers in search of treasure. But the true gold lies not in immediate sales, but in high-quality leads — those potential customers who express a keen interest in your brand and might just need a nudge in the right direction to take the plunge. This quest for leads, or lead generation, as it's known in the marketing realm, can often feel like navigating a labyrinth. But don't despair, brave adventurer! We have a map. And not just any map, a map that reveals the best tools and software in 2023 to make your lead generation journey not only successful, but incredibly efficient.
What is Lead Generation?
Lead generation is the process of capturing attention and transforming that initial curiosity into genuine interest for your company's product or service. At it's core, it's about turning strangers into supporters and prospects into purchaser. 
Whether you're driving traffic to your website, persuading visitors to fill out forms, or earning the stamp of approval from existing customers, the end game remains the same. You're building a robust pipeline filled with potential customers ready to be wooed into becoming loyal, paying customers. And that, my friends, is the beautiful game of lead generation.
What is Lead Generation Software?
Lead generation software is the game-changer in your marketing strategy. It automates and streamlines the process of attracting potential customers, capturing their details, and nurturing them into becoming prospects. Lead generation software is the well-oiled machine that never sleeps, working around the clock to capture information and engage potential customers at every stage of their buyer journey.
From savvy email marketing tools and persuasive landing page creators to intuitive chatbots and effective social media campaigns, lead generation software encompasses a wide range of applications. The right software doesn't just make your life easier, it makes your marketing more powerful, helping you to engage with potential customers, understand their needs, and guide them towards making a purchase.
And if you're wondering which are the crème de la crème of lead generation software available in 2023, you're in for a treat. The following list will introduce you to some stellar tools that cover categories such as landing page builders, live chat tools, email marketing platforms, social media lead generation platforms, data and lead management tools, and all-in-one lead generation platforms. Each of these software solutions can be the secret weapon that gives your business the edge. So, are you ready to revolutionize your lead generation game?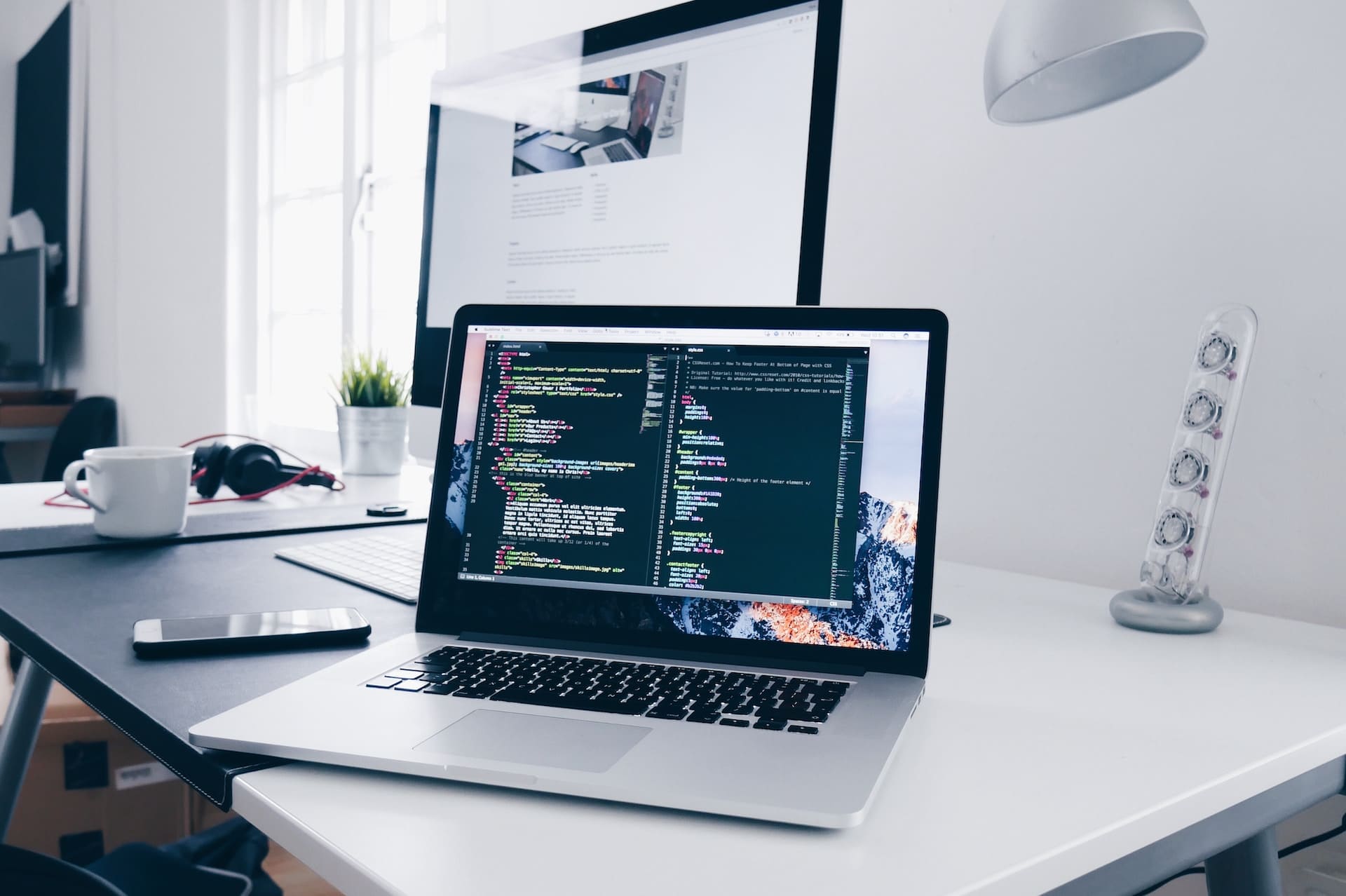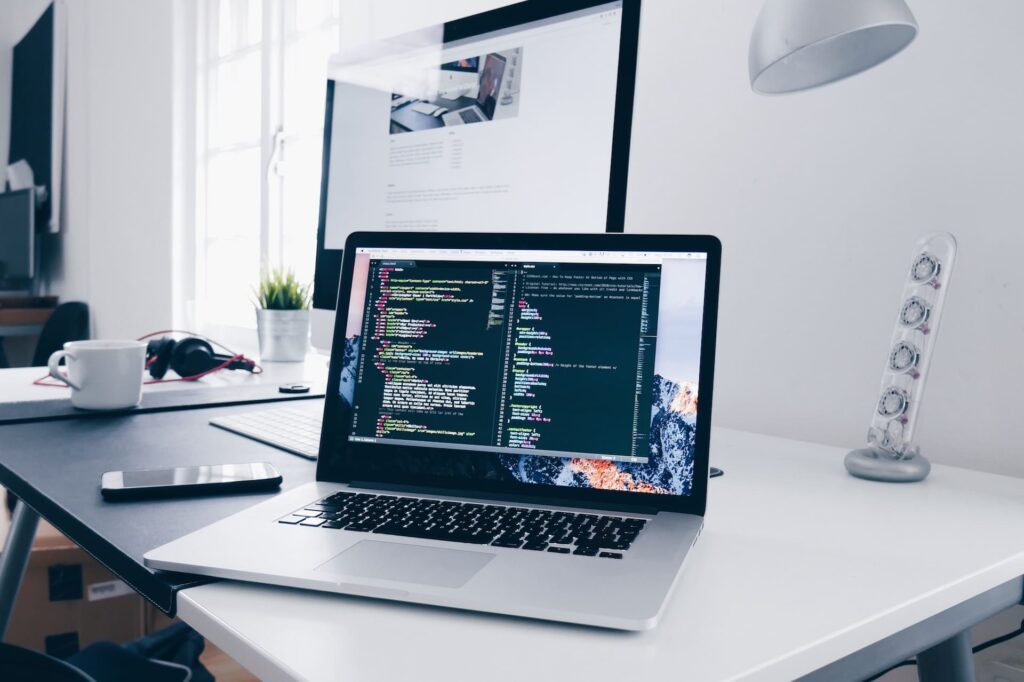 Landing Page Builders
1.Unbounce
Unbounce continues to set the standard for landing page builders in 2023. It's more than just a landing page builder; it's a platform for conversion. With features like dynamic text replacement, A/B testing, and over 100 customizable templates, Unbounce makes it easy to create pages that are tailored to your audience's needs. Plus, its built-in AI capabilities offer insightful recommendations, ensuring you get the most out of your pages.
2.Instapage
This platform sets itself apart with its robust set of tools for building personalized landing pages. Instapage's Instablocks technology lets you create, save, and reuse specific page sections across various campaigns. Combined with its intuitive drag-and-drop editor and efficient collaboration tools, Instapage proves to be a potent tool for designers and marketers alike.
3.LeadPages
Favored for its ease of use and robust integration capabilities, LeadPages is a veteran in the landing page building arena. With an extensive library of templates and a user-friendly drag-and-drop editor, LeadPages makes it simple to build professional, eye-catching landing pages. Unique tools like lead capture pop-ups and alert bars enhance its versatility, making it a crucial part of any marketer's toolbox.
4.OptinMonster
OptinMonster goes beyond landing pages, offering powerful lead generation solutions through engaging pop-ups and opt-in forms. Its standout feature is its targeting and segmentation capabilities, allowing you to deliver tailored messages to visitors based on behavior, location, and more. Additionally, OptinMonster's A/B testing feature lets you test different strategies to optimize your lead capture process.
5.Jotform Survey Maker
Jotform Survey Maker is a versatile tool that makes it easy to build custom surveys. Its user-friendly interface and extensive customization options helps your team create surveys that align with your brand and capture valuable customer insights. With its advanced form analytics, you can track form views, conversion rates, and user behavior, providing valuable data to optimize your lead generation efforts.
6.ConvertBox
This on-site messaging platform shines with its intelligent targeting and segmentation capabilities. With a user-friendly interface and customizable templates, ConvertBox makes creating engaging messages to capture leads an effortless task. It stands out for its ability to display different messages based on visitor behavior, ensuring a personalized experience for every visitor.
Live Chat Tools
7.Drift
What's great about Drift is it's more than just a live chat software. Picture this: a platform that brings the power of AI to engage visitors in real-time, providing them with instant answers and solutions. Drift is basically your tireless 24/7 customer support rep, ready to engage with visitors and turn them into leads, even while you're catching up on some well-deserved sleep.
8.SendPulse
A marketing automation platform that combines several channels to deliver the best customer support possible. They offer chatbots and live chats and have an integration with GPT, which means almost endless flexibility. Customer contact information from the live chat along with other data is automatically stored within a native CRM system.
9.Intercom
Renowned for its thoughtful blend of automation and real-time interaction, Intercom provides a personalized customer experience. Whether guiding users through your site or rapidly addressing queries, Intercom's ability to cultivate rapport and create meaningful exchanges truly sets it apart.
10.Chatfuel
Dominating the space of chatbot services on Facebook Messenger, Chatfuel holds the key to an audience of over 1.3 billion people. It offers automated yet highly customized chat experiences, acting like a dedicated assistant that expertly nurtures and converts leads on one of the world's most utilized social platforms.
Email Marketing Platforms
11.ActiveCampaign
As an email marketing automation platform, ActiveCampaign has come a long way in becoming an all-in-one platform. It boasts a rich email builder for designing custom emails that your audience will love. You can use its advanced segmentation options to ensure the right people are receiving the right emails at the right time. Plus, you'll never be in the dark with ActiveCampaign's comprehensive analytics that keep your finger firmly on the pulse of your campaigns.
12.Mailchimp
Mailchimp has been a crowd favorite since its inception, beloved by businesses big and small. It provides a myriad of templates and design options that let you craft beautiful emails in no time. A stand-out feature is its analytics and reporting, offering clear, actionable insights so you can adjust your strategy based on real data.
13.AWeber
Founded in 1998, AWeber is known for its top-notch deliverability and customer support. Its intuitive drag-and-drop builder and extensive template library make crafting professional emails a breeze. The highlight, though, is its powerful autoresponder feature which lets you automate email marketing — giving you more time to focus on what really matters.
14.Hunter.io
Hunter.io has quickly become an essential tool in email marketing. This platform specializes in digging up email addresses associated with a particular domain, which is instrumental when building a contact list. Hunter.io's verification feature also ensures you're reaching out to valid, deliverable email addresses, enhancing your campaign's effectiveness.
Social Media Lead Generation Platforms
15.Sales Navigator
Sales Navigator, LinkedIn's premium tool, is often seen as just an advanced search engine. But did you know it has a feature that allows you to save leads and get alerts on lead activity, helping you keep your finger on the pulse of potential prospects? Sales Navigator's advanced algorithm goes beyond surface-level connections, letting you reach your ideal clients in the vast professional network of LinkedIn.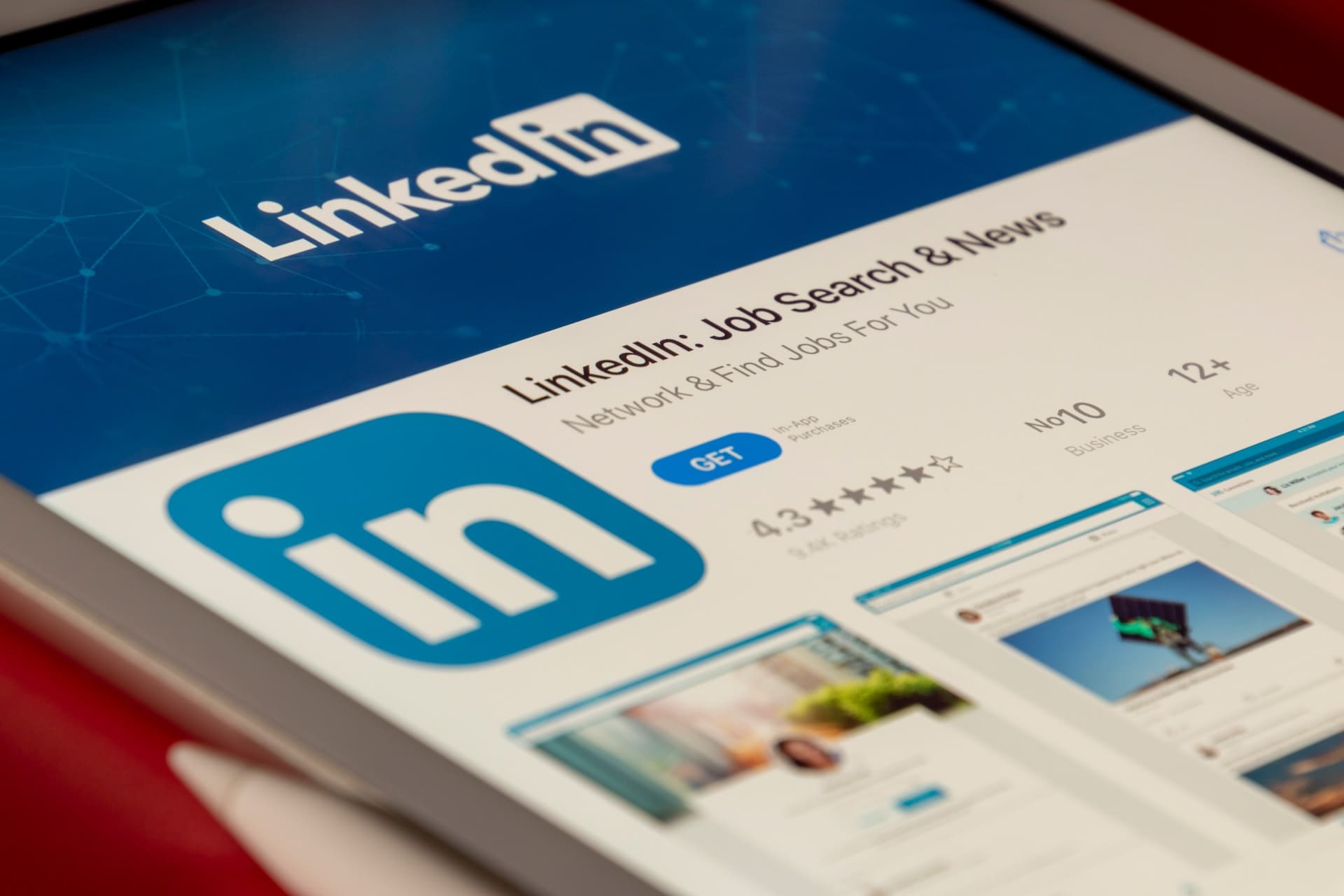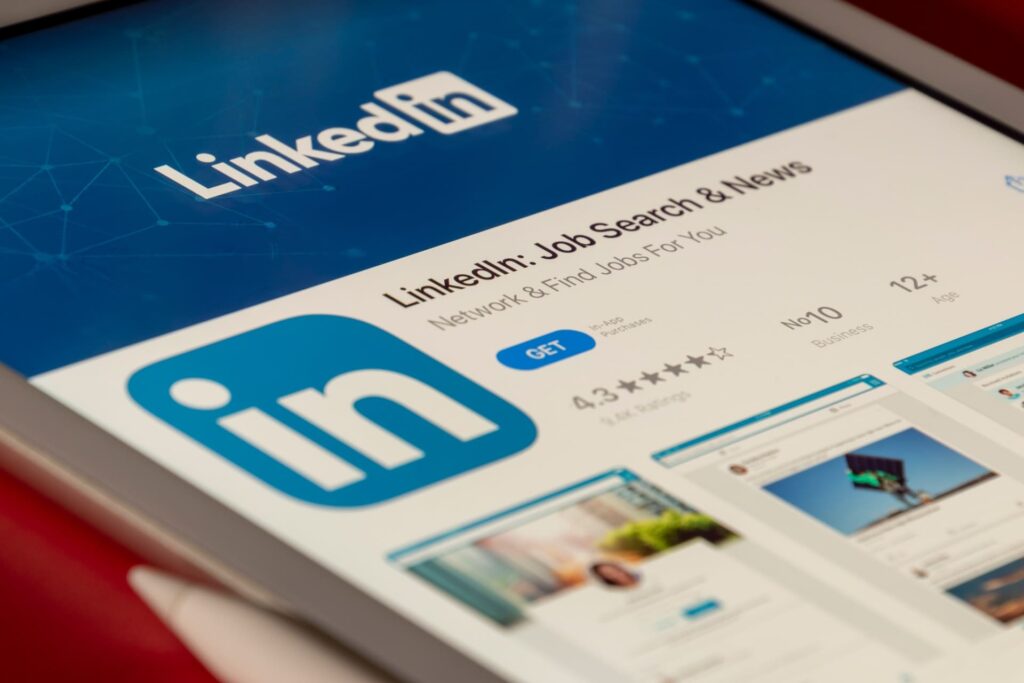 16.Agorapulse
Born in 2011, Agorapulse may be the best-kept secret in social media management. Not many know that it has a built-in CRM feature, allowing you to tag, categorize, and save your social media interactions. These saved interactions can later be used for targeted marketing efforts. Its advanced social listening features also help you find prospects who are discussing topics relevant to your industry, opening up avenues for lead generation.
17.ManyChat
After ManyChat burst onto the scene in 2015, it quickly became a go-to tool for Facebook Messenger marketing. What's the magic trick, you ask? Its ability to build chatbots that can engage users with interactive content, such as quizzes or surveys. The data gathered from these interactive elements can be invaluable for lead generation. Plus, with its recent integration with Instagram, ManyChat's reach is growing even wider.
Data and Lead Management Tools
18.Clearbit
When it comes to understanding your customers, Clearbit is a goldmine. Imagine being able to unearth every nugget of information about your leads — from their social media profiles to their company's tech stack. But it doesn't stop there. Clearbit also updates your contact data automatically, ensuring you're always dealing with the most accurate and up-to-date information. This means you can engage your leads with more personalization, making Clearbit an invaluable asset for any sales leader.
19.LeadFeeder
The beauty of LeadFeeder is in its simplicity and power. This tool goes beyond traditional analytics, identifying the companies behind your anonymous website visitors. It can even tell you how they found your site and what they looked at while they were there. With LeadFeeder, every visit is an opportunity, providing sales teams with critical insights to reach out with relevant and timely proposals.
All-in-One Lead Generation Platforms
20.HubSpot
In the grand spectrum of marketing tools, HubSpot stands as a beacon of versatility. It's as if the Swiss Army Knife met the marketing world. From crafting engaging content and managing social media interactions, to optimizing SEO efforts and nurturing leads with personalized emails, HubSpot's comprehensive suite is designed to take businesses from lead acquisition to customer retention, all under one roof.
21.Outreach.io
Orchestrating a successful sales campaign can feel like directing a symphony. Enter Outreach.io. It brings together all the necessary instruments—cold emails, follow-ups, calls, and meetings—in a coherent, streamlined process. It's like having your own personal assistant who ensures no lead falls through the cracks and every interaction is timely and effective.
22.Phonexa
In the digital era, the power of voice communication should not be underestimated. Phonexa shines as a robust platform that excels in call tracking and analytics. It offers granular insights into your calls, helping you optimize your marketing strategies and maximize ROI. Plus, with its cloud PBX, predictive analytics, and advanced routing, it guarantees every lead is treated with utmost importance.
23.Apollo.io
Just as an astronaut navigates the cosmos, Apollo.io expertly guides you through the realm of account-based marketing. Its extensive database and powerful search capabilities allow you to identify and target the most promising leads. Coupled with its multi-channel sales engagement features, Apollo.io ensures you can connect with potential customers through their preferred channels, personalizing their journey from the first interaction to the final sale.
24.Woorise
Not all leads need to come from traditional channels. Woorise helps you generate leads in a fun, interactive manner with contests, giveaways, quizzes, and surveys. It transforms your campaigns into engaging experiences that not only captivate audiences but also gather valuable data. It's a breath of fresh air in the world of lead generation, offering a playful yet effective method to attract potential customers.
What's Next?
Like intrepid explorers, we've journeyed through the exhilarating landscape of lead generation software, unearthing gems that hold the power to transform your marketing efforts. From landing page builders that create magnetic first impressions to live chat tools that keep the conversation going, email marketing platforms that deliver your message right, social media lead gen platforms that tap into the pulse of the digital community, to data and lead management tools that ensure no lead falls through the cracks, and all-in-one platforms that are the Swiss army knives of the lead gen world.
These tools aren't just about making life easier; they're about empowering your business to attract, engage, and convert more effectively. In the grand scheme of lead generation, they're the compass you need to navigate the labyrinth, the secret weapons that give your business the edge. So gear up, embrace these tools, and embark on your own lead generation adventure. The treasure of high-quality leads awaits!