Trust is gained, not given. However, the rise of digital deviants has made it harder and harder to gain the trust it takes to convert a prospect into a purchaser.
Your company is under a microscope before you even have a chance to chat with a potential client. So, how do you reassure buyers your business is worth trusting?
It all comes down to your brand's online presence. Here, we'll explore how your online presence affects the way prospects interact with your company. We'll also unpack the three trust elements that determine consumers' confidence in your offer and how to develop these elements if they're missing or lacking.
What is a Trust Element Assessment?
A Trust Element Assessment is an overview of your company's online presence. At Martal, we use a 13-point scoring system to assess your company's trust elements. By considering key factors such as site performance and discoverability, marketing assets, and social proof, we can determine how B2B buyers view your presence online and, ultimately, your brand's trustworthiness.
Why Your Online Presence is So Important to B2B Buyers
If you are considering outbound lead generation, you are probably wondering why your online presence is so vital. After all, isn't it inbound marketing that hinges on your online reputation?
While it's true that success in inbound relies on your company's ability to make digital waves, it's not the only reason to invest in your online presence.
Whether actively looking for a solution or assessing a new opportunity, today's B2B buyers like to do a bit of online digging before engaging potential vendors. Let's take a look at some statistics that prove just how important your digital footprint is today:
90% of B2B purchasing decisions are influenced by online content. 
70% of the B2B buying journey is completed online.
83% of B2B buyers use vendor websites as a research channel.
How to Earn B2B Buyers' Trust Through Your Online Presence
So what exactly are B2B buyers looking for when researching your company, and how can you stand out among your competitors?
Luckily, when it comes to outbound outreach, earning trust from B2B buyers doesn't require high-maintenance materials like lead magnets and landing pages.
Instead, these decision-makers are looking for three main elements to satisfy their suspicions:
A modern website that's easy to find and well-designed
Marketing assets that are relevant, informative, and engaging
Client reviews that display your company's ability to solve real-world problems
Chances are you have one, if not all, of these elements already available for your target audience, but if you don't, no worries. Here's a quick overview of how you can develop trust elements that will strengthen your online presence.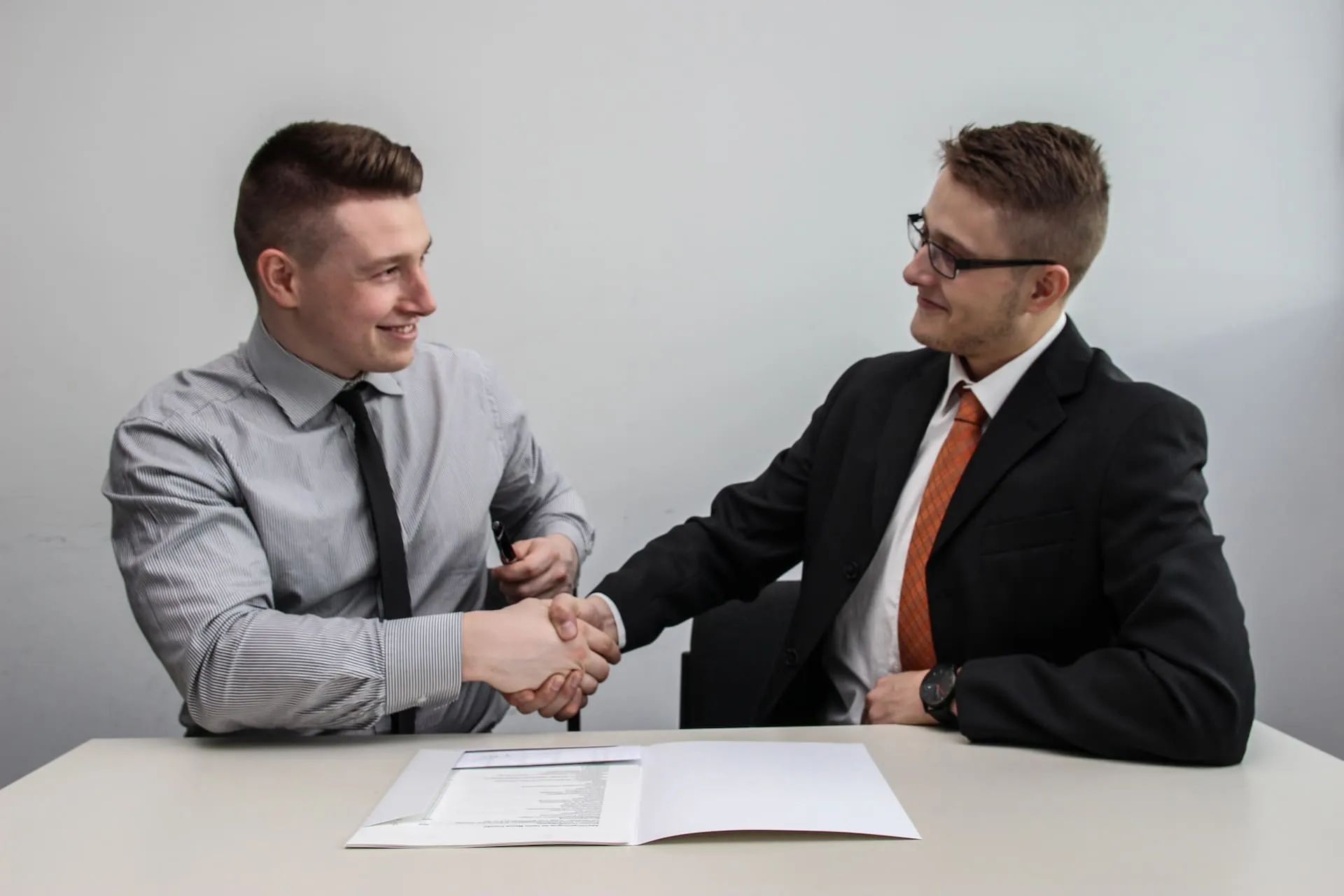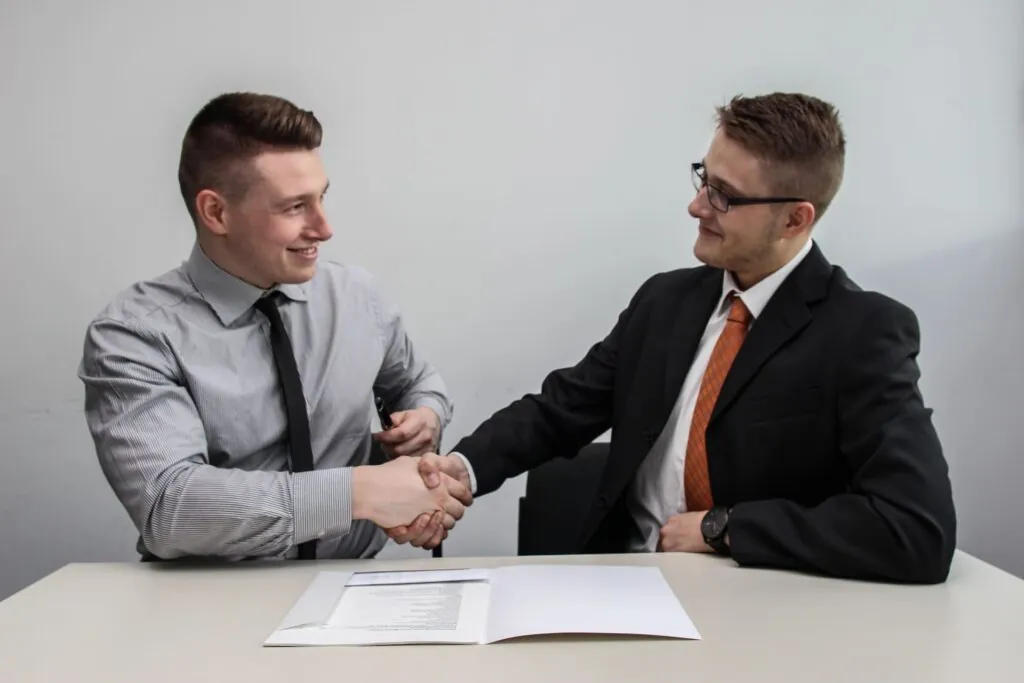 Increase Your Site's Discoverability Across the Web
For the purposes of this guide, we've broken down the first trust element into two sections: discoverability and design. Website visibility is essential, even when implementing an outbound lead generation strategy.
B2B buyers feel more confident in companies that claim a first-page position on search engines. While, in most cases, a simple Google search of your company name will return a link to your site, other companies with names similar to yours that have invested heavily in SEO might knock you out of the top 10.
Building a network of mentions and links improves your chances of being found by your prospects. Here are some ways to ensure your site is discoverable:
Boost Your Domain Authority: One way to increase your website's visibility is to improve your domain authority. This can be achieved by improving your website's technical SEO and implementing the following two suggestions.
Create and Collaborate on Content: Publishing quality content on your website can help lead to a higher domain authority, but you don't always have to go it alone. Collaborating with other businesses and industry experts can also help reduce your workload while increasing your reach and visibility.
Earn Meaningful Backlinks with Complementary Sites: Building relationships with complementary brands and blog publishers can help you earn backlinks that signal to Google and other search engines that your site is trustworthy and relevant.
Make a Great First (or Second) Impression With a Well-Designed Website
Now, onto the design.
In outbound marketing, the first point of contact between your business and potential buyers is usually an email or LinkedIn message, but your website is a close second. Purchasers view your site as a window into your business that they can peer through before opening the door.
To make a great first (or second) impression, ensure that your website is:
Secure:  Invest in an SSL certificate to prove your website offers a secure browsing experience. Visitors are more likely to trust a website with a padlock icon in the address bar.
Aesthetically Pleasing: Your website's design should reflect your brand identity, be visually appealing, and invite your visitors to interact.
User-Friendly and Responsive: Slow load times and unresponsive designs are among the top 10 reasons for high bounce rates. Before driving traffic to your site, make sure it loads quickly, is optimized for mobile devices, and has an intuitive layout and structure.
Enhance the B2B Buyer's Journey With Engaging Marketing Assets
One of the most commonly absent trust elements is market assets, but they are also one of the most commonly used resources by B2B buyers.
We understand your hesitation, though. Case studies, white papers, and one-pagers take time to make—time that you may not have. Still, these materials help potential buyers understand your business, products, and services.
So, to help you balance your lack of time with your lack of market assets, here's how to make these engaging materials quickly:
Case Studies: Case studies display how your products or services have helped other businesses. Use data and insight from your clients to showcase the benefits of your solution without having to do extensive research or writing. 
Share Easily-Digestible White Papers:  Prospects look to white papers for in-depth information on a specific topic, but no one wants to read ten pages of pure text. Keep the copy concise and make your white papers more engaging by using infographics, images, and charts.
Promote Your One-Pagers: One-pagers are a great way to introduce your business, products, and services, but nailing the messaging and design is critical. By using platforms like Canva or Envato, you can access hundreds of plug-and-play templates so you can create one-pagers in a fraction of the time. 
Gain Undeniable Social Proof Through Online Reviews
92.4% of B2B buyers are more likely to purchase a solution after reading a trusted review, according to a survey by G2. By establishing social proof, you build a level of trust with potential buyers that can't be formed any other way.
If you are lacking in the social proof department, here's how you can bridge the gap:
Create or Claim Profiles on Google, LinkedIn, and 3rd-Party Review Sites: Make sure your business has a presence on popular review sites like G2, Clutch, and Capterra. Claiming your business's profile can help you request, monitor, and respond to reviews. Don't forget about Google. Set up Google My Business (GMB) so you can respond to reviews.  GMB also helps increase your visibility and credibility with the search engine giant. Social media platforms like LinkedIn, Facebook, and Twitter should also be secured to solidify your online presence.
Invite Satisfied Past and Current Clients to Review Your Company: Unfortunately, happy clients are less likely to leave a review. Encouraging satisfied customers to provide feedback on 3rd-party sites will help you build your social proof faster. Make it easier by sharing links to your profile along with some examples of reviews posted by other clients.
Maintain Momentum by Requesting New Reviews Monthly: The fortune is in the follow-up, and that's not just true in sales. Consistently requesting new reviews can help maintain your business's online reputation and attract new buyers. Consider creating a recurring reminder or automated email campaign to encourage satisfied clients to leave reviews.
What's Next?
We'd love to help you better understand how B2B buyers view your online presence. If you are considering outbound lead generation services, Martal Group provides a complimentary Trust Element Assessment. Start your assessment today by contacting our team of sales experts.