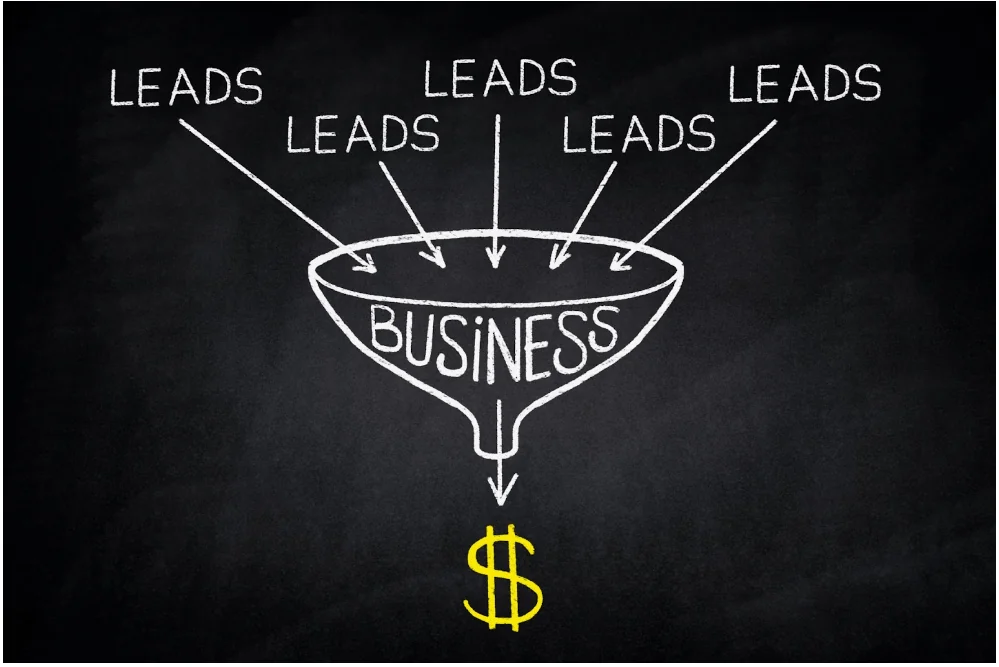 In recent years, there has been exponential growth in e-commerce, which has also led to increased interest in the logistics sector. On the one hand, the sector is actively growing at an average annual growth rate of 6.5%. The demand for quality supply chains is also steadily increasing. On the other hand, more and more new players are entering the logistics market.
Customers are getting used to high-quality service, high delivery speed, and favorable prices. The requirements for quality of service are increasing. Therefore, if a company wants to occupy its niche or maintain its market share, it is imperative to constantly evolve and optimize its capabilities.
Key Challenges in Attracting Leads in Logistics
There are many challenges in logistics – lack of vehicles, changes in supply chains, technical failures, or lack of drivers, to name just a few.
In fact, all the problems can be divided into two main parts: marketing tools and company optimization.
In terms of marketing, the logistics business is extremely complex and specific. It requires a unique combination of efforts:
On the one hand, logistics companies are more focused on the B2B market. They are constantly on the lookout for partners, such as retailers, who will use logistics services regularly.
On the other hand, if a logistics company is not known to end consumers, its opportunities in the B2B segment are noticeably limited. For example, e-commerce retailers offer their customers several delivery options. The end consumer will always choose a well-known brand he/she trusts.
Therefore, the marketing strategies are developed comprehensively. It's necessary to attract B2B clients primarily while increasing recognition and trust among the mass consumer.
However, no well-thought-out advertising campaign will help if the company is demonstrating problems in the supply chain, high prices in comparison with competitors, and low quality of service.
That's the reason why the issue of attracting leads in the field of logistics has to be considered holistically. And therefore, our ideas will also touch on business development, marketing tools, and even ideas for a fundamental change in strategy, such as the merger and acquisition of companies. But first things first.
1. Study Your Market and Competitors
The landscape of the logistics market has recently become very dynamic. And it is affecting all types of transport by air, sea, rail, and freight.
No one is surprised anymore by the use of drones for last-mile delivery. And same-day delivery has become commonplace for many people.
To maintain and expand your opportunities in the market, you have to constantly study new options, analyze the work of competitors, and understand the trends of cross-border logistics well. This gives you a competitive advantage.
The logistics market is not only about experience and knowledge but also about ambition. You have to be innovative, optimize your supply chain proactively, see the trends, and be one step ahead of your competitors.
Therefore, be sure to conduct regular research of the market, offers from your competitors, and customer expectations. You can conduct such an analysis yourself or use the services of market research companies.
According to the results of the research, you can see the winning ideas of your competitors, which you can also use effectively. Also, the study of such analytical reports reveals exactly where your competitors are not doing well and what market needs are not covered yet. Naturally, this is where it makes sense to focus your efforts.
2. Offer the Best Prices
Often, the end consumer's choice of a logistics company for delivery directly depends on the price offered.
You should analyze your own capabilities and introduce new technologies in a timely manner:
Optimize the sales chain. Technology using artificial intelligence is a huge help these days;
Automate your business. Deploy modern information systems wherever possible;
Think about what other solutions would help reduce delivery costs without sacrificing quality.
Offer leads the best deals in their field at an attractive price, and orders will continue to flow in.
3. First-class Support and Service
People appreciate comfort and care, no matter what they buy. Incorporating delivery management software into your systemplays a crucial role in enhancing customer experience by ensuring smooth and efficient order fulfillment, tracking, and communication, ultimately contributing to customer satisfaction and loyalty. If your customers are comfortable dealing with your company, they will come back again and recommend your service to others.
Think through every step of the interaction with the customer:
How quickly and easily can the customer order your services?
How will they track the delivery status in real-time?
Will your services always be available, and how to avoid disruptions?
Will your leads get responses quickly, conveniently, and competently at every stage of the collaboration?
If people like your service, you will get an increase in sales and enjoy the free promotion. Statistically, in B2B, 92% of new customers make a decision to cooperate based primarily on feedback.
4. Geographical Expansion and New Services
In a field as competitive as logistics, continual growth is essential. If you stop at a certain level of customer coverage and capabilities, it won't be long before competitors with more to offer start pushing you out of the market.
So look for ways to develop that will offer leads something more:
New delivery regions. Study each new region and the needs of local customers and consider them in shaping your offerings.
New services. Stay ahead of the competition. Take advantage of any opportunities that arise with the development of technology. These can be drones, self-service boxes, additional types of service in courier delivery, etc.
Use these opportunities both to expand your business and for marketing purposes. Bright announcements of a new business and service to the region always attract the attention of potential leads.
5. Create or Upgrade a Website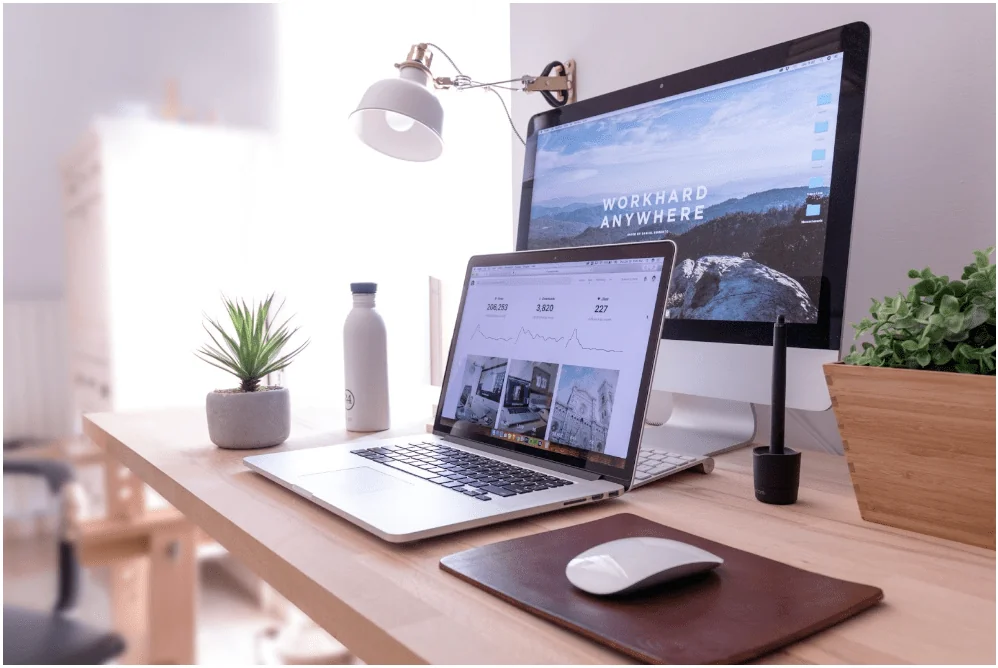 Even small local logistics companies have long understood: a website is essential for business development. But it's not enough to just have an average website with information about your services.
A lot of people are looking for services through the Internet. Imagine that they came to your website. Ask yourself questions:
What impression does the site make on new visitors? Does it look attractive and modern? First impressions are just as important here as they are when meeting people.
How user-friendly is your site? According to statistics, if a person does not find the information he or she is looking for in 2-3 clicks, the person is highly likely to leave the site. Create an intuitive menu, a service catalog, and a simple search system.
Is there all the necessary information on the site? For example, if you have a fine description of services, but a customer can not quickly and easily understand the cost of delivery, most likely, he/she will refuse to order.
Is the site always accessible and quickly loaded? Despite the fact that the Internet is becoming faster and more reliable, there is no guarantee that your potential customer will place an order while sitting in an office with a high-speed Internet line. If the site doesn't load quickly, you'll lose a customer.
How does your site look on mobile devices? Statistics show that 5 times more orders are submitted with mobile devices than with regular computers. Take care of a user-friendly mobile version.
Regularly update the information, run a newsfeed, and use additional features such as online chat support, callback, and other customer assistance tools. The visitor should see that the site is user-friendly and that the company is constantly working to improve it.
6. Mobile App
One very useful tool for increasing customer loyalty is a mobile app aimed at both B2B partners and end consumers.
The most common features that can be expected in such applications:
Forming a package of documents to send packages online. This is especially convenient for legal entities since such tools use API or other automated data exchange options with the information system of the partner company;
Payment for one or more deliveries online. It is convenient both for companies and individuals;
Notification of a parcel being sent to your address;
Possibility of online tracking by both sender and receiver.
The main advantage of developing a mobile app is that you " tie" a potential customer. The person does not have to search for something on Google or ponder for a long time which company to choose. They know that they have a shortcut to the application of a convenient and familiar delivery service on their mobile screen. For example, Integrating an in-app chat API can enhance the user experience of the delivery application by enabling customers to conveniently communicate with the support team for package inquiries, delivery updates, issue resolutions, and more, all within the app's interface.
A person gives up looking for alternatives and gets used to the interface and features. As a result, customer loyalty increases significantly. And since the heads of online stores are the same people as everyone else, and the automation of data exchange is a complex and costly thing, you noticeably increase the level of loyalty in B2B as well.
7. Search Engine Promotion and Contextual Advertising
It's not sufficient to build a fine and informative site: you need to get visitors. A large percentage of people use search engines when looking for a new service. Therefore, you need to make sure that your offering is always visible.
Search engine optimization. The method helps the natural promotion of the site in the top search results. The technical characteristics of the site, the quality of content, and the level of visitor satisfaction are all important elements in this process. It is best to use the help of professional companies for promotion;
Contextual advertising. The method is more expensive compared to search engine optimization, but it's fast and reliable. Order contextual advertising in Google when required. It is quite useful for a quick announcement of a new service.
Remember that Google ranks websites better if they have an adaptive design, meaning they display equally well on the big screen and mobile devices.
8. Blogging
Blogging is undeservedly underestimated in the field of logistics. But this is a highly advantageous method of promotion. If you can write well, you can run your own blog. You can also use the services of professional web writers.
In your blog, you can talk about new trends in the market and post educational materials, practical guides, and eBooks. Don't forget about interesting news about your company, entertaining thematic content, humorous stories, or, on the contrary, analytical materials useful for specialists in the logistics market. There are many options to choose from.
Why a blog is helpful in the logistics sector:
A blog hosted on your site helps with search engine promotion;
Visitors see new publications on the blog and understand that the company is constantly working on the website. This increases confidence that they will get a quick response to their query;
Analytics and tutorials show your level of expertise, which also increases the credibility of your company.
Demonstrate your expertise, invite analysts, and help people understand complex issues. If you share competencies, your potential leads understand that your services are offered by a true expert in their field.
9. Content Marketing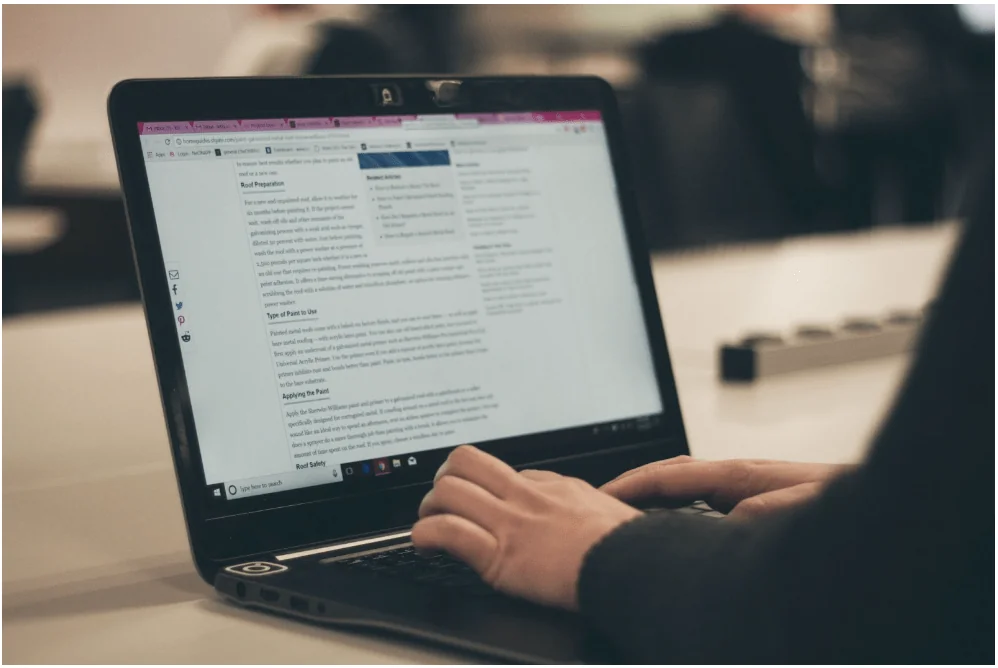 Above, we've already mentioned some content marketing tools. But in fact, this opportunity should be used holistically. Imagine that you regularly publish interesting and useful information, but no one interacts with it. So, your efforts aren't even worth the time invested.
Content marketing is a set of actions aimed at promoting and distributing content so that it reaches its audience.
Logistics companies can use a variety of options:
A blog on their own website;
Guest blogging;
Social media;
Videos;
Promotion of paid content, etc.
Also, don't forget about the offline audience. Just place dynamic QR codes linked to interesting content. They can be found in your promotional brochures and flyers, in magazines and newspapers, and even on the packaging materials you use.
Tie QR codes with interesting content, and the number of your readers will noticeably increase. Curiosity is inherent in people. That is why many people scan QR codes just to find out what lies behind them. If the material turns out to be worthy of attention, you will get at least a new reader and, in the future, a customer.
10. Social Networks
Today, various social networks have become hugely popular marketing tools in a wide variety of industries. They are used to increase brand awareness, attract end consumers, inform clients about company news, and find new business partners.
In logistics, Twitter and LinkedIn have become the center of industry discussion, networking, and partner search.
But we should not forget other social networks either. For example, the African freight company GIG Logistics has more than 300,000 followers on Facebook and 55,000 followers on Instagram. They constantly share new posts and communicate with their audience. In 2019 alone, the company delivered more than a million shipments.
11. Your Own Brand
Fierce competition in the market of logistics services requires increased attention to brand awareness. This is where branding comes into play. It will help you stand out from the multitude of similar companies.
Branding usually includes:
A unique and memorable logo;
A striking slogan;
Development of graphic standards.
It is critical that the marketing agency that will do the branding for your company clearly understands the logistics market, the pros and cons of your competitors, your values and mission. Developing a distinct value proposition will help you position your company properly in the market and attract more leads.
Remember that branding is also a unified style of all marketing materials. The website, in this case, will be no exception.
12. Increasing Conversions
It's not enough to get visitors to your site: you need to attract mostly hot leads and gently lead them to targeted action. This can be ordering, asking for a price list, asking for a partnership, or anything else.
It's essential that you clearly set goals and think through each step in the customer engagement chain.
Goal Setting:
Clearly define what a site visitor should do in the ultimate scenario;
Form a portrait of the customer: location, social status, and other important features;
Calculate the minimum allowable and desired conversion rate.
Let's dwell a little more on the last point. It is essential not just to attract a client but at least to recoup the costs involved in attracting one. These include the expenses for advertising, the work of marketing specialists, and the costs associated directly with the pre-sale service.
If the average expense of a customer turns out to be higher than the expected profit, your marketing strategy is definitely flawed.
Situation Analysis:
Determining site traffic;
Collecting data on the correspondence of visitors to the desired customer portrait;
Revealing the reasons for a high number of non-target visitors: incorrect positioning, mistakes in compiling the semantic core, etc.;
Analysis of the potential clients' behavior. First of all, the points of refusal are identified in order to identify mistakes at these stages;
Study of the selected marketing tools from the standpoint of efficiency and cost.
As a result, the marketer suggests changing and optimizing the visitor engagement strategy, fixing problems that lead to customer abandonment of the target action, and reducing the cost to the optimal value.
13. Email Marketing
Conventional and commonly underestimated email marketing is actually a highly worthwhile tool these days. When approached correctly, it yields about $44 profit per $1 of expenses simply because the cost of this type of marketing is very low.
What you can and should do:
Compile a base of email addresses of buyers and subscribers to the blog;
Be sure to get people's consent to receive emails;
Send newsletters that are not too frequent but useful and interesting;
Analyze what types of content become a go-to source for leads and serves to increase brand awareness.
For newsletters, you can use:
Company news announcements: Changes in service, new offerings, pricing, geographic expansion, etc.;
Promotions and discounts: Be sure to notify not only the partner companies but also the end users of the service about price reductions or other promotions;
New publications in the blog: Choose interesting articles, make an announcement, and leave the link to go to the full post;
Congratulations on calendar holidays, birthdays, and company anniversaries.
To begin an effective email marketing campaign, building a base of contacts is important. One way to do this is by lead scraping, which allows businesses to collect contact information from online sources such as business directories like Google Maps, Yelp, and Yellow Pages. Through lead scraping, companies can target potential customers with relevant content through customized emails tailored to their needs.
The most important things to remember are never spam and always analyze the reaction to the letters. You should be helpful and not cause negativity by too frequent letters or unnecessary information.
14. Profile Your Leads
To make your mailings, calls, and other marketing efforts aimed at increasing customer loyalty more effective, perform customer profiling regularly.
This means that you should remove contacts from your database in a timely manner:
Competitor contacts who regularly get on such lists because of queries sent to get more information about your business;
Non-targeted leads. If you know your customers, you can tell if a request is potentially productive or if it's a fluke;
"Decreased" customers. These are companies that have already been closed or have changed their business.
This will help reduce effort, optimize costs, and better understand your clients.
15. Online Events
In the field of logistics, such online events as exhibitions, professional conferences, and other forms of online meetings have long become common. As practice shows, the effectiveness of such events for attracting new leads and building partnerships has not diminished over time.
Most often, online events are held on social networks. But if you want, you can meet your colleagues and potential partners in online conferences on any convenient platform. Here, the organizers and speakers always attract special attention. But even the usual discussion of professional challenges helps make the necessary connections.
For example, the LinkedIn platform is very popular with supply chain and logistics executives. They discuss burning issues, offer strategic advice, and talk in real time about everything that matters in this business.
16. Active Partner Search
Today, most marketing efforts are directed online to attract leads using digital tools. This method is obviously convenient and effective:
You don't elicit negative reactions from people who aren't interested in your services;
Your employees receive inquiries from already engaged customers, so they spend less time and effort on the sales process, and bounce rates are markedly reduced.
Nevertheless, in B2B, active customer search can still be quite effective today. Marketplaces and online stores open regularly. They invariably need a reliable logistics company for delivery. But traditionally, they only send inquiries to market leaders who are known to everyone.
If your company is not already among the ones to whom online stores are lining up for service, be proactive. Write emails with promotional offers. You can create some kind of promotional campaign specifically for new stores or think of another promotional idea.
Don't be shy to call and offer your services. Think about how you can attract a potential customer. For example, regional delivery requires maximum speed, and a local company has an advantage compared to the largest corporations.
17. Monitoring KPIs
KPIs need to be monitored across the board:
Marketing;
Pre-sales outreach to the potential customer;
Logistics chains and all delivery stages;
After-sales service.
If you want to stay competitive and attract more leads, you need to optimize each activity and constantly monitor how well you are doing.
Only in this way will you have the opportunity to grow, provide your leads with favorable prices, and attract more clients without increasing your advertising costs.
When introducing each of the customer engagement methods, define KPIs right away. This will help you avoid complicated and time-consuming analysis of results and see how well the tool is working at any time.
18. Access to a Systematic M&A Program
If a logistics company is willing to review its business model, it gains access to new growth opportunities in the face of external instability. Any problems related to the economic downturn, regional difficulties, international conflicts, and epidemics can negatively affect the logistics business.
In recent years, there has been a steady trend of mergers and acquisitions in the logistics industry. Market players are interested in a strategic partnership, and it benefits everyone:
Smaller companies are forced to look for partners due to the need to serve more orders or when receiving a large order.
Businesses from different regions merge to increase presence and opportunities in a regional or international market.
The M&A approach allows for a noticeable increase in capitalization with several deals a year.
At the same time, it is crucial to develop a well-thought-out M&A strategy and get access to tools for analyzing the reliability of companies and platforms with similar offers.
Bottom Line
Anyone who works in logistics or has come across this type of business as a marketer, analyst, or consultant knows how specific and challenging it is to attract and retain customers in the sphere of logistics services. The burst of demand has led to such a situation: if you stop developing for even a short time, there is a high risk of losing a business.
Therefore, it is very essential to:
Constantly analyze the market and your competitors;
Pay maximum attention to perfect service;
Strive to optimize pricing without sacrificing quality;
Constantly search for more profitable, faster, and reliable supply chains;
Use innovative technologies;
Use a holistic approach when dealing with marketing tools;
Keep two types of target audiences in mind: B2B and end consumers;
Continuously monitor the effectiveness of all operational phases;
Understand that marketing strategy cannot be dogma;
Demonstrate flexibility and willingness to change ahead of competitors;
Build business relationships and partnerships.
The number of startups in logistics is constantly growing. To occupy your niche in this market, you have to make a lot of effort to attract and retain leads holistically.
Develop your own strategy. Use those tips that work for you as well as your own know-how, the very ones that will allow you to stand out and become more attractive than your competitors.
Author bio:
Dmytro Sokhach is an entrepreneur and the 6-Figure Flipper Club member. Founded Admix Global (web agency) that builds websites, makes them profitable, and sells them as business.