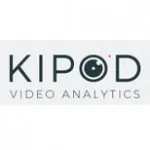 Our client Kipod applies artificial intelligence in its video and audio analytics modules and thus takes a huge step in video surveillance and intellectual security, as these modules increase operators' work efficiency and allows more accurate and careful event monitoring.
Artificial intelligence has great variety of subfields but the one that is of particular interest for the industry is machine learning and its branch, deep learning. In turn, deep learning algorithms are used in developing such modules as face and number plate recognition. It was first deployed by Facebook for the face recognition of its users and later became widespread among other developers.
There are many ways to apply artificial intelligence. It is used by people in everyday life, whenever they use their personal assistants (like Siri), have music and movies recommended for them and utilize smart home devices. As well it is used in finance and healthcare fields, but recently, artificial intelligence became a must for security industry leaders as it takes security on the new level and opens vast possibilities for both developers and users.
Kipod used artificial intelligence for developing its intelligent video management system, that includes face recognition, number plate recognition and audio detection modules. All of them are able to perform complex tasks and make the operators work easier by analyzing the rank of the event and notifying the user only in case of alarm events.
Face recognition module is able to recognize the face and match it to the existing face from the database. The module can be set either for notifying the user, when an unrecognized face appears in the camera or if a certain face is recognized. Such system provides accurate screening and minimizes the possibility of false alarm.
Number plate recognition module uses optical character recognition technology and allows the operator to monitor the vehicle and its movement and also to find it within minutes in the database. The system can also be integrated with parking billing system to monitor the behavior of both clients and employees.
Audio detection is a valuable asset for security as this system is able to work under almost any conditions (rain, fog, night time). The module identifies alarm noises (gunshot, scream, broken glass) from background noise and thus notifies the operator only in case an unwanted event is happening.
The use of artificial intelligence in intelligent video surveillance systems is highly beneficial for the industry. It increases accuracy, minimizes the risk of false alarms, enables the operators to instantly search across big database and rank the events, concentrating on top priority ones. Technologies with the use of AI will become part of Smart City project – safe urban environment with surveillance on street level and increased security for the citizens.