The biggest challenge that faces companies aspiring to boost sales and expand is chasing the right leads. That's why prospecting is one of the best ways for B2B companies to grow their customer base.
But…
The problem with prospecting is that it can be a complicated process that not many sales teams are able to master. In fact, 40% of salespeople say that prospecting is the most difficult task in the sales process.
If that's the case for you as well, don't worry! Because we created this guide specifically to teach you everything you need to know about prospecting for sales.
By the end of this article, you'll be able to answer the following questions:
What is sales prospecting?
Why is sales prospecting an important practice for your company?
What are the biggest differences between inbound and outbound prospecting?
What are the top prospecting channels for B2B businesses?
How to prospect for sales leads and transform your company?
Let's get started.
What Is Sales Prospecting?
Prospecting for sales is the practice of attracting new business to your company by researching, identifying, and qualifying potential leads within your target market. The purpose of prospecting is to focus on the best quality leads for your business and convert them into paying clients.
In order for SDRs to find success with prospecting, they first have to develop the right message to deliver to target prospects. Establishing credibility through social proof and quality content are also crucial tactics for earning trust, eliminating sales friction, and converting more customers faster.
What Makes Sales Prospecting Important for B2B Businesses?
Prospecting is a vital part of the sales cycle because it offers several benefits to B2B businesses in all industries. By actively going after new clients and trying to convert them, you can double your customer base in no time and land the deals you've always dreamt of.
But the question you might ask now is: my business has survived for a long time without sales prospecting… So do I really need it now?
Here are four advantages your company will gain once you get started with sales prospecting:
1. Increased Revenue
Each step of the sales prospecting process enables you to expand your customer base and get more clients. Researching target prospects, for example, helps your sales team focus only on potential clients with the highest chance of converting.
As you begin to generate better quality leads for your business and entice them to buy from you, your company's revenue will go up significantly. That's exactly the end result that sales prospecting can promise you.
2. Cost-Effectiveness
Compared to other sales and marketing strategies, prospecting is way more cost-effective. This approach guarantees better sales results as it keeps your company mainly focused on quality prospects. But on top of that, it's also a cost-efficient strategy when it comes to the tools and services you need to execute your plan.
For example:
You can launch an email cold outreach campaign for less than a hundred dollars as a start. A lead generation platform will give you a list of a few hundred leads and access to an automated outreach to run your first campaign.
3. Higher Productivity
Prospecting for sales is a great approach for saving your sales team's time and freeing up their schedule. By focusing on qualified leads and spending less time chasing bad ones, you'll also increase work efficiency by keeping your SDRs focused on higher-priority tasks.
In addition, you may also use automation tools to streamline the prospecting process and keep it optimized. That's an excellent way for improving your sales results significantly over time.
4. Stronger Customer Relationships
Prospecting is a solid way of building better customer relationships and enhancing brand loyalty. As you reach out to prospects and engage them early on, you'll familiarize them with your business and keep them satisfied with the services you're providing.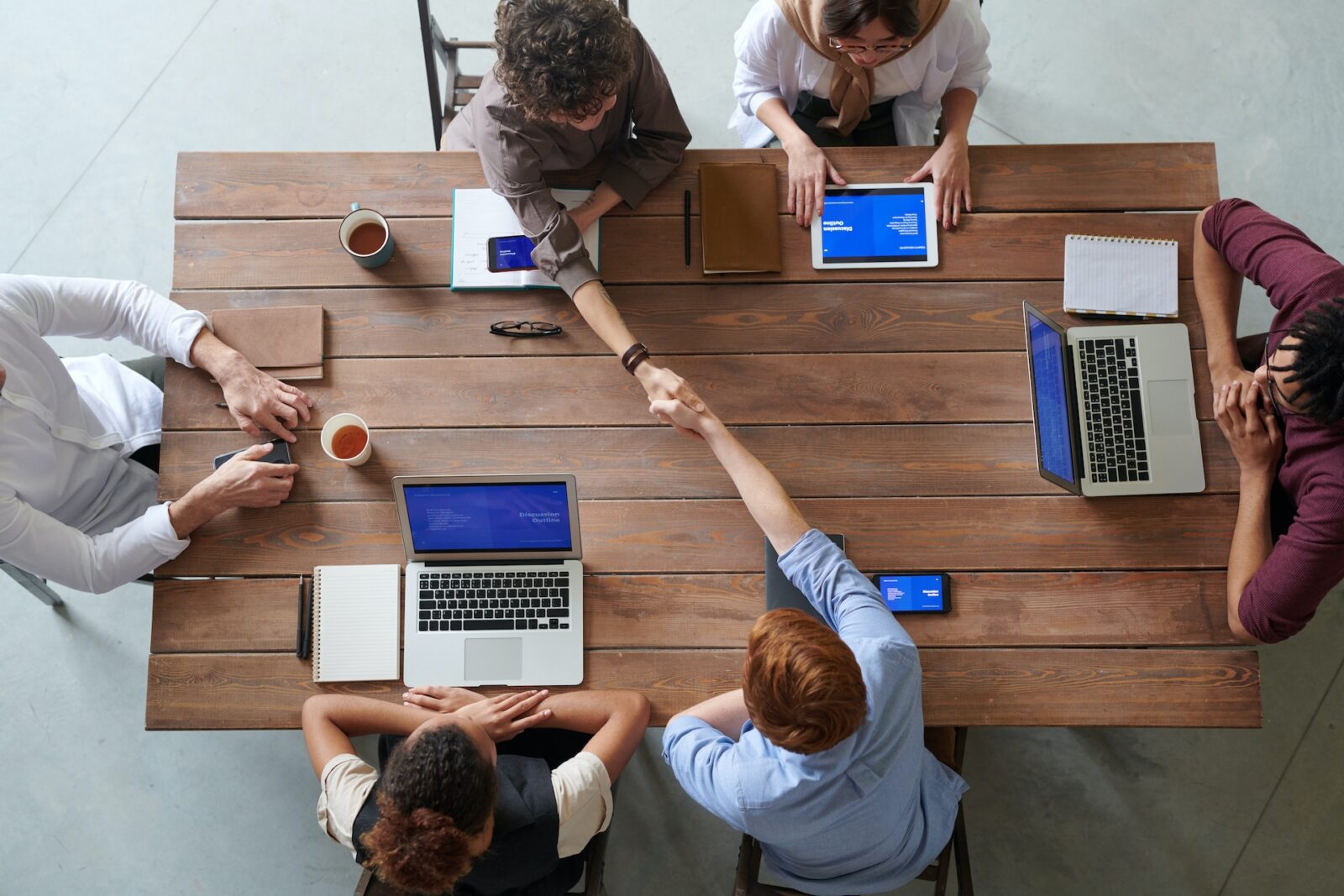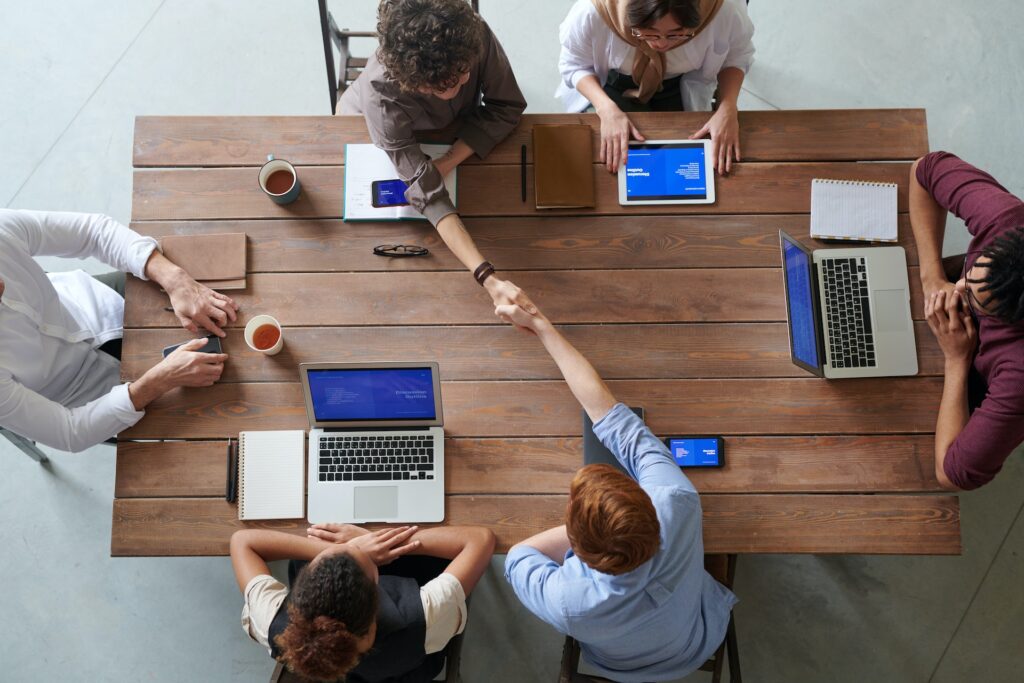 What Is the Difference Between Outbound and Inbound Prospecting?
The end goal for outbound and inbound prospecting has always been the same. The sales team wants to capture new prospects, set up appointments with them, and eventually turn those opportunities into actual sales deals.
However, there are major differences in how a company will execute the two strategies.
Outbound prospecting refers to the sales techniques that a business adopts to actively reach out to potential customers and convert them. That includes strategies like cold emailing, cold calling, LinkedIn outreach, or any other sales activity that involves talking to new prospects.
What makes outbound prospecting an attractive option is how fast a company can start closing new deals. Your sales team is always a few cold emails away from landing an interview with the client of your dreams.
But, the downside to outbound prospecting is that it is an active process that will only get you results as long as you're reaching out. When your sales team decides to put your outbound prospecting efforts on hold, you should expect an immediate drop in generated leads and closed deals.
On the other hand:
Inbound prospecting is the process of capturing potential clients organically through content marketing, search engine optimization, or even social media marketing. For example, a trusted company may publish analytics reports in an industry and then recycle that into different forms of content such as long-form guides, infographics, videos, etc.
Unlike outbound prospecting, the results of this strategy are sustainable and can last for years. For instance, an industry-leading brand ranking high on Google can get a steady flow of new leads entering its' sales funnel as long as it keeps publishing valuable content.
The problem with inbound prospecting, however, is that it takes time. A B2B business may need a few months or even a year to gain organic authority on any platform and start ranking above the competition. So it may not be the best approach for new companies and startups.
What Are the Best Prospecting Channels To Engage Quality Leads?
There are many channels and platforms you can use in your sales prospecting campaign. Some of them are more effective than others, and it all depends on your industry and the preferences of your target customers.
Here are the five most popular prospecting channels that you can use:
1. Email Outreach
Despite what you might have heard about cold emailing, it's still one of the most successful outreach channels when prospecting. Email enables you to reach out directly to target prospects without having to go through the gatekeepers. And that makes it one of the best ways to build solid relationships with your target prospects.
Cold emailing requires you to build or buy a list of quality prospects with their contact information. You then have to create a template for your outreach and personalize it for each prospect to improve your open rates and response rates.
Once your first campaign is launched, you need to follow up regularly with potential customers until you get a response. Tracking your prospecting efforts throughout this process is also a must if you're serious about boosting your cold email performance.
2. Cold Calling
As its name suggests, cold calling is the practice of contacting prospects that don't know anything about your company via the phone. A sales rep will contact prospective clients from a list of targeted buyers and try to find out more about their needs and whether they'd be interested in a meeting.
There's been a lot of discussion around cold calling in recent years with many people claiming that it's a dead strategy. And since it's a difficult prospecting technique in itself, a lot of companies are running away from it and preferring easier methods.
To be fair, yes — cold calling isn't as effective as it was decades ago. But that doesn't mean it's a dead approach that you should stay away from. Many competent sales reps still use cold calling to this day to attract potential customers and close major deals with them.
What makes cold calling special is how it puts you in direct contact with the decision-maker. If you play all your cards right and know how to keep the prospect interested from the start, this can be the prospecting approach that will transform your company.
3. LinkedIn
As the largest online professional network, LinkedIn remains one of the best outreach channels for B2B companies. The platform allows businesses across all industries to find target customers and initiate contact with them — which is a great way t cultivate strong relationships and turn them into real opportunities.
LinkedIn Sales Navigator is a powerful tool that offers a variety of advanced search features for researching target leads. It enables you to learn more about each prospect as it offers you their contact details as well as information about their interests and behavior on the platform.
In addition:
This business-oriented platform also gives you the option to reach out to potential clients via InMails. Instead of competing for attention via cold calling or cold emailing, you could send direct messages to any prospect on LinkedIn and be sure that they're going to see it.
Another way companies can take advantage of LinkedIn is by using it to establish brand awareness. Marketing teams can republish existing content such as blog posts, infographics, case studies, or videos to attract more organic traffic and stand out as a leading authority on this network.
4. Organic Traffic
Organic traffic is an inbound sales tactic that involves driving new visitors to your website using free methods. For example, visitors coming from search engines, social media profiles, or direct links from referral sites can all be considered organic traffic.
The reason why this type of visitor is called organic is because they land on your site pages naturally. You're not inviting them to come to visit your website. And you didn't pay an advertising partner to display an ad anywhere.
In the case of SEO traffic, a prospect will have a specific question in mind that they're going to type on Google. The search engine will then show them the best, most relevant results to their query with your website at the top. When they click on it, they'll land on a blog article you published on the topic — which will provide them with detailed answers and solutions.
By this point, you've already gained their trust and captured their interest. So the next step would be to turn these visitors into prospects. You'll do that by inviting them to enter your sales channel after they fill out a form on your site. Once they're in the funnel, you'll hand them to your sales team for the remainder of the prospecting process.
5. Paid advertising
Paid advertising can be considered both an inbound and an outbound method depending on the strategy. But if you think about it, that doesn't really matter as long as it's helping you gain new clients and close more deals.
Although it's one of the oldest techniques of prospecting, paid advertising is still around because it's a straightforward way of generating leads. And while it's widely in B2C industries, many B2B organizations can take advantage of it to get new business.
The way this prospecting with paid ads works is simple. A company has to find an ad platform to run its campaigns. The partner will then start displaying those ads to different prospects depending on the targeting and ad preferences. When a lead clicks on an ad, they'll be redirected to a landing page where they find more information about the offer.
To give you a more precise example:
If your target clients are most active on LinkedIn, you can launch a LinkedIn ads campaign to target them. They'll see your ad when browsing different sections of the platform and may click on it. If the offer is attractive and has a lot of social proof around it, many prospective clients will be more than happy to use your solution.
This is an excellent way to generate prospects if you wish to sell more in less time and shorten your sales cycle.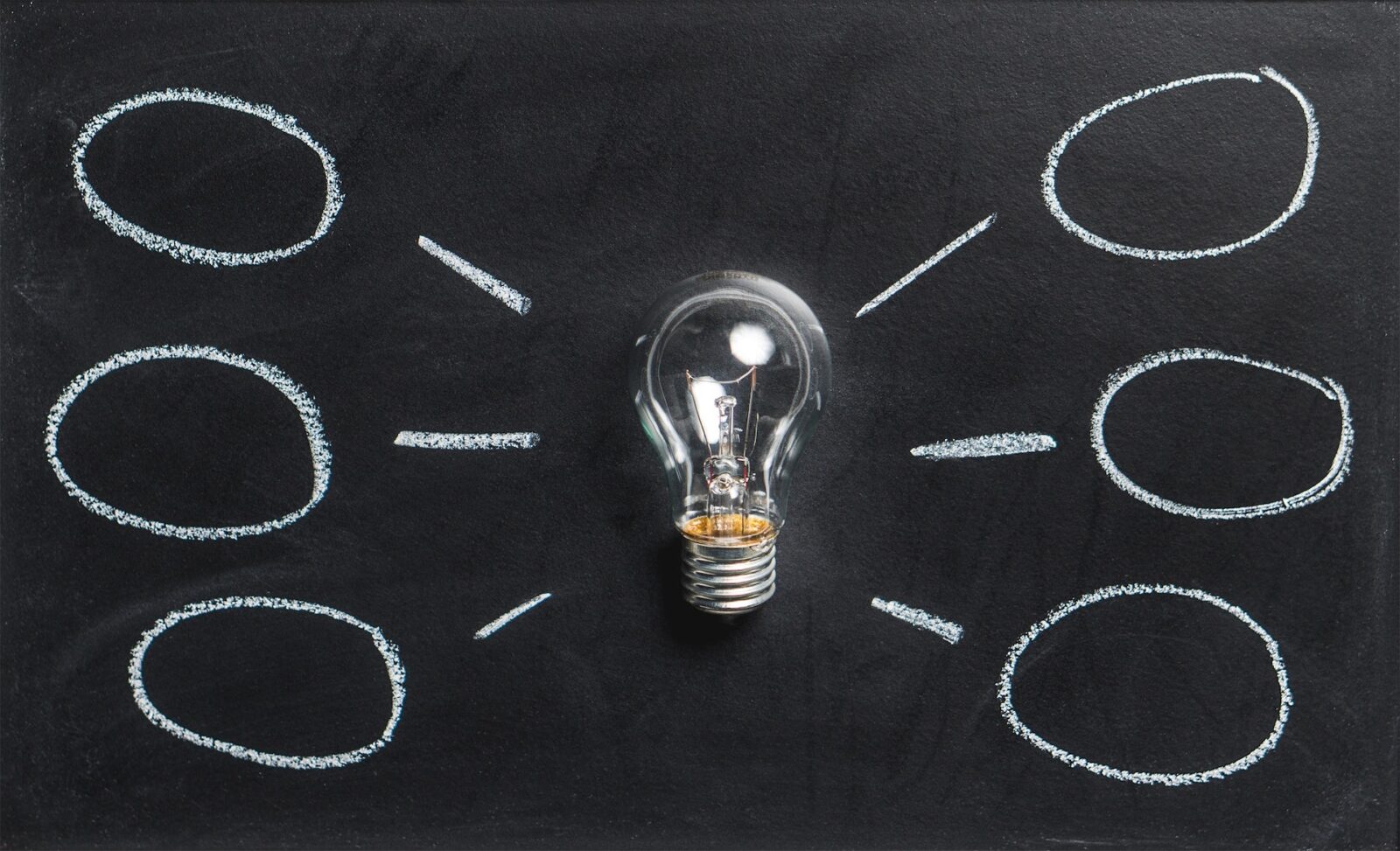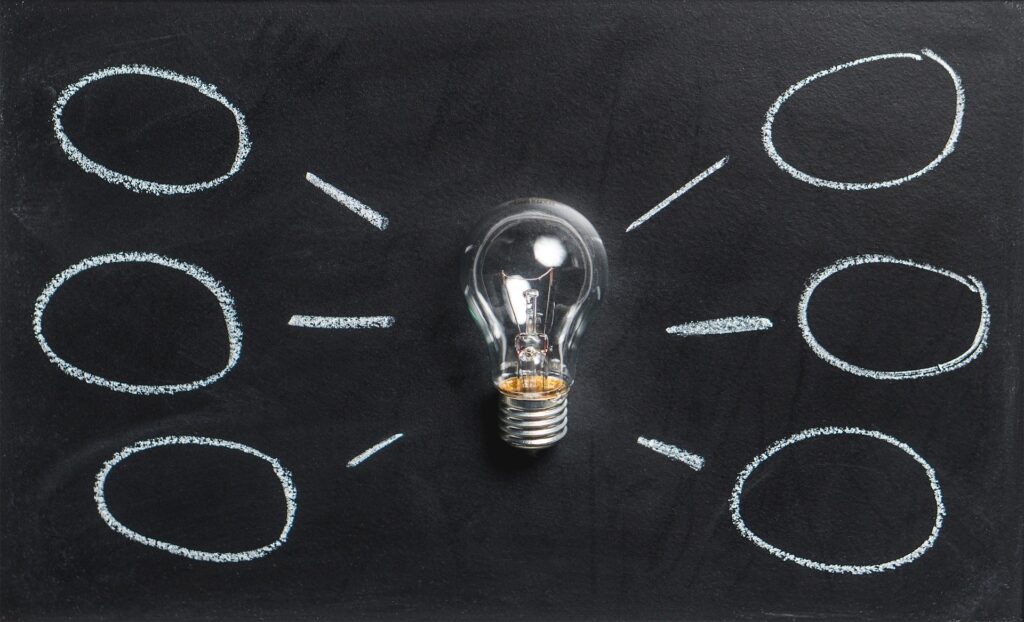 Prospecting for Sales Leads: 6 Proven Strategies For Finding and Converting Better Leads
As complex as it is, the prospecting process can actually be broken down into a few simple steps that will enhance your success:
1. Research Potential Clients to Develop an Ideal Customer Profile
Before they can go hunting for new prospects, your sales reps need to know precisely who they're going after. Because aside from the industry you're targeting, there are a lot of attributes and characteristics to keep in mind when searching for quality prospects.
That's when developing an ideal client profile (ICP) becomes a necessity.
An ICP contains all the essential information about your target customers — including demographics, psychographics, and behavioral attributes. It can help you save countless hours in prospecting and improve your sales performance significantly.
A good way to start designing an ideal client profile is to look at your existing database. Who are your best clients and what do they look like in terms of the characteristics mentioned above? It's also important to analyze your worst prospects and customers so you can identify the traits you should avoid in the future.
2. Use Reliable Prospecting Tools and Platforms
Now that you've set your target, it's time to start generating new leads and finding quality prospects among them. Because the next question is: where do I find leads that can turn into qualified prospects?
There are endless lead generation tools and platforms you can use to find potential clients — we've already covered the best of them in the section above. But on top of those strategies, B2B companies can use lead generation services to get access to prospects within their target industry.
That can happen in one of two ways:
One: your company may use a lead generation platform to directly buy lead lists with contact details. Websites like Apollo.io, LeadShark, Lusha, and UpLead are great options for purchasing leads with verified data in different industries.
And two: A third-party agency can handle the lead generation process for you and provide you with lists of highly-targeted prospects to keep your sales team busy. This will help you save a lot of time in the process without having to worry about lead quality.
3. Prioritize Prospects Using a Lead Scoring System
You've generated hundreds of leads for your next campaign and you're now ready to begin your outreach. But before you can get to that step, you need to develop a lead scoring system that enables you to prioritize leads efficiently.
Lead scoring is the practice of assigning a score to each prospect based on specific attributes to assess the likelihood of them buying. So your lead scoring system will take into consideration key characteristics that help you identify the most qualified leads and focus on them.
Is lead scoring that important, you may wonder? Couldn't you just contact all prospects at once using an automation tool and move on to building a new list?
Yes, and no!
The reason why you need a lead scoring system is because it's impossible for your sales team to reach out to all prospects simultaneously. At least not with the same enthusiasm and energy. And if you contact thousands of prospects with generic messages, you'll only harm your brand image without getting any conversions.
On top of that:
The sales process is no longer about blasting thousands of emails and crossing your fingers that it's going to work. Salespeople today have shifted towards better strategies where they personalize interactions with potential clients to maximize sales. They also have to follow up repeatedly and nurture leads with relevant content — both of which are practices that take a lot of time and effort.
So prospecting is more about quality than it is about quantity. And that's exactly what a lead scoring system is going to help you achieve in your sales process.
4. Tailor Outreach Messages to Each Lead
The right way to contact qualified prospects is to tailor your message to where they are in the sales funnel. Based on the level of awareness, you can segment prospects into separate categories and speak to them differently.
Let's suppose that you want to launch a cold emailing campaign. How do you write high-performing emails that get you sales?
First things first, you want your email subject line to be as captivating as possible. It doesn't always have to be personalized, but a short subject line that enhances curiosity or highlights value can do wonders.
Next, you should start with a personalized opening line that grabs attention. This will help you keep any prospect engaged for some time while you showcase your expertise and the outstanding results you've helped other clients achieve.
After that, you must provide some value in your email, whether by liking to an informational content piece or by giving direct solutions to the prospect's biggest problem. This additional step will differentiate you from the crowd and help promote you as a subject-matter expert.
Finally, to increase the response rate and get more people to engage with you, it's a must to always close with an alluring question or a call to action (CTA) that intrigues prospects to respond. For example, you can ask them if they're free to have a meeting with you or leave an open-ended question that might push them to respond.
It helps to have a script or a template to use in your outreach to save time and maintain your sales results in the long run. For instance, you don't have to invent a new email template each time you decide to launch a new campaign.
Instead, develop your own template through testing and performance tracking. Reuse the subject lines, body content, and CTAs that get you high open rates and engagement rates.
5. Follow-up More Than Five Times
One of the biggest mistakes companies make when prospecting is not following up with leads. Sales reps initiate outreach with a first attempt only to give up because no one is responding to their messages.
Let's think about that for a second:
Your potential clients receive dozens of emails and phone calls every day trying to sell them a new service. They see hundreds of ads a week for different products that they must buy and use to grow their business. Perhaps they've even tried some of those offers only to end up frustrated with the results. So it's reasonable for them not to give you their full attention or reply to your initial email or phone call.
In other cases, potential customers may just be busy serving their own clients or working on developing new products. Them ignoring your sales reps has little to do with your message or the offer you're promoting.
That's why being successful with sales is all about following up consistently but without being pushy — until you get a response.
Now:
The right way to follow up is to space out your outreach over a few weeks while keeping your messages short to show prospects that you respect their time and privacy.
In your follow-ups, you should keep providing value by sending more educational content relevant to the challenges your prospects are facing. Help them answer the questions that keep them up at night, and always be quick to respond whenever they reply to you.
As a rule of thumb, you should follow up more than five times before you give up and move on to a new prospect. In fact, that's how many attempts it takes for 80% of SDRs to close a deal. If you keep reaching out for too long, you may come up as desperate or too pushy — and that will get you marked as spam.
6. Track Your Prospecting Progress and Keep Improving
Now that you've got everything in place for a winning prospecting campaign, it's time to set up a performance tracking plan to optimize your sales prospecting results.
The most important challenge when a company decides to monitor its sales prospecting activity is making sure that they're not wasting time on vanity metrics. Those are key performance indicators (KPIs) that make you feel good about your progress but don't actually benefit the business.
The best metrics to track your prospecting success stem from the initial goals you set for your campaign. Those are also closely tied to your company's growth objectives and what you're trying to achieve. For most businesses, that would be increasing brand awareness, converting more sales, and boosting company profits.
Some of the KPIs you should monitor when prospecting are:
Number of prospects contact
Number of first-time appointments
Lead-to-prospect conversions
Opportunity-to-sale conversions
Average deal size
Average sales cycle length
Bottom Line
Prospecting is a key step in building stronger relationships with prospects and converting them into high-paying clients. On top of it being an excellent strategy for increasing sales and profits, it's also a budget-friendly approach that any B2B company can put into practice.
In this guide, you discovered a step-by-step process for turning leads into customers through active and passive prospecting. The first step is to develop an ICP and rely on it in choosing the best outreach channels to use in your prospecting campaign.
Once you score your leads and prioritize them based on specific attributes, you can start reaching out using tailored messages that boost engagements. As long as you're consistently following up with prospects and tracking your progress through the campaign, your performance will always be over the top.