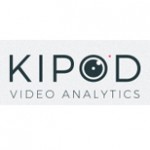 Kipod mobile app is the only video surveillance app in the market that enables video content search. This application is a perfect solution for the users, who need to access the video cameras and database from their mobile device.
The main feature offered by Kipod mobile app is the user's ability to search the video archive in order to find particular event, person, vehicle, etc. This allows the operator to instantly find required information and take action in preventing any sort of crime or unwanted event.
The system offers video content search without the need to set any preliminary rules. To perform the search, the user does not have to download a specialized software and he/she can set the rules during the search process. As well the search can be performed after the event happened as the data is stored in the archive.
Another feature of Kipod mobile app is its ability to filter the events. In order to make the search faster and easier the user can set certain search filters that provide increased accuracy.
Mobile application by Kipod has few other advantageous features as Kipod Station, that guarantee accurate monitoring and control for the user:
Camera turning for better observation
The user is able to turn the camera via the touch screen of the mobile device. Thus the user can get better observation of all camera angles
Setting up zones and areas for search
As mentioned above, the user can search video content without preliminary rules setting. So the user can set up search zones and areas online, right after the event happened.
The user can zoom the camera in and out for receiving better image, which may aid in person or vehicle recognition.
Kipod mobile application is connected to Kipod cloud platform which enables the user to access the data. Few video servers and few mobile devices can be connected to one account and thus, push-notifications can be sent to few devices instead of only one user. As well one mobile device can receive notifications from few secured objects at once. In addition Kipod mobile application can be authorized with Kipod Station web application, which makes operators' work much easier and does not require the user to create separate account for each application.
Kipod mobile application is a great asset for the user as it allows remote control and has same functions as Kipod Station.