Lead generation is getting harder and harder every day. 
A lot of the old techniques are no longer working, and the cost of attracting targeted prospects to the sales funnel keeps getting higher.
As social media sites continue to grow, the competition for the consumer's attention gets more difficult. In addition, paid advertising has become less efficient with ad platforms and browsers not being able to accurately track user activity. 
So if you're struggling to capture more leads in a new market, you're not alone. In fact, 61% of marketers this year consider lead generation to be their top marketing challenge.
That's why we created this guide for you! 
Today, we'll teach you everything you need to know about lead gen in new and emerging markets. You'll discover the importance of having a well-developed strategy for attracting leads to your business. On top of that, you'll also learn the best lead generation strategies that can lower your marketing costs and send your sales numbers through the roof.
So, let's get started…
What is Lead Generation in New Markets?
Many businesses make the common mistake of trying to promote their offers to everyone. Instead of focusing on a specific segment of the market, they adopt a spray-and-pray approach that doesn't get them anywhere.
The thing is:
Customers have different needs and preferences. They face different challenges and wish for different solutions. That's why it's always crucial to only go after specific companies in your target industry.
How can you do that? 
With a well executed lead generation plan. 
Before we explain what lead generation is, you need to understand what a "lead" actually is.
What is a lead?
A lead is any prospective client that might be interested in using your products or services. Based on how much they know about your offers, leads can be divided into three categories: cold, warm, and hot.
So building on that definition, lead generation is the process of finding potential customers and getting them interested in what you offer. It's also defined as the practice of attracting the right people to your relevant products and services so you can close more sales. 
Generating quality leads can be achieved through a variety of ways — which all include providing value upfront. For example, a great content piece can grab anyone's attention and get them excited to learn more about your business.
B2B companies can use the following strategies to generate quality prospects:
Blogging and guest posting
Cold emailing and cold calling
Social media marketing
Sales engagement platforms
Paid advertising with landing pages
Live events and seminars.
Obviously, these strategies will work for some companies and not for others. It all depends on the industry you're in, your business model, as well as the efforts you put into making this a success. 
For instance: Direct-to-consumer brands can find great success with social media marketing on Facebook and Instagram. However, a B2B SaaS company might get better leads through LinkedIn Sales Navigator or cold outreach.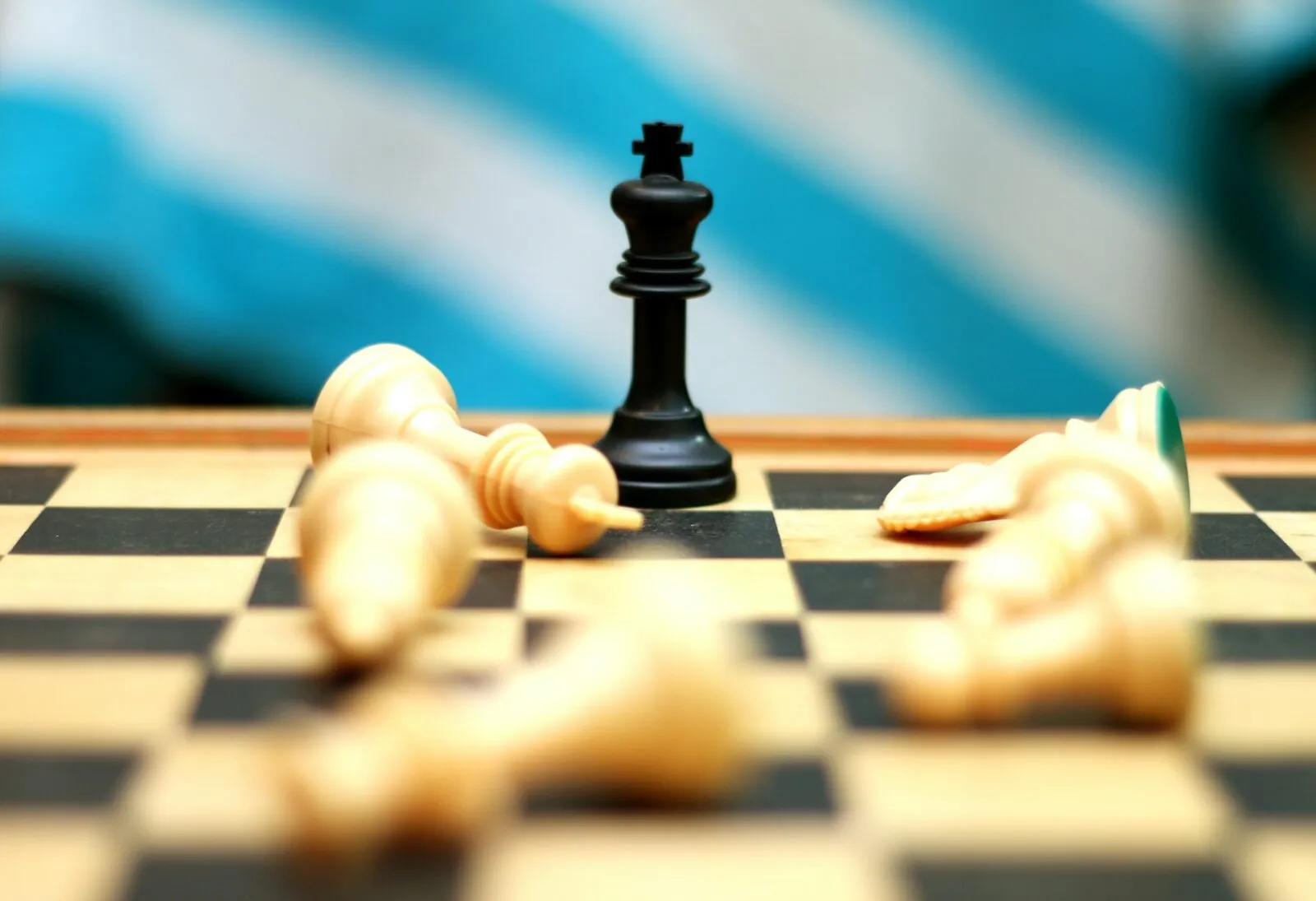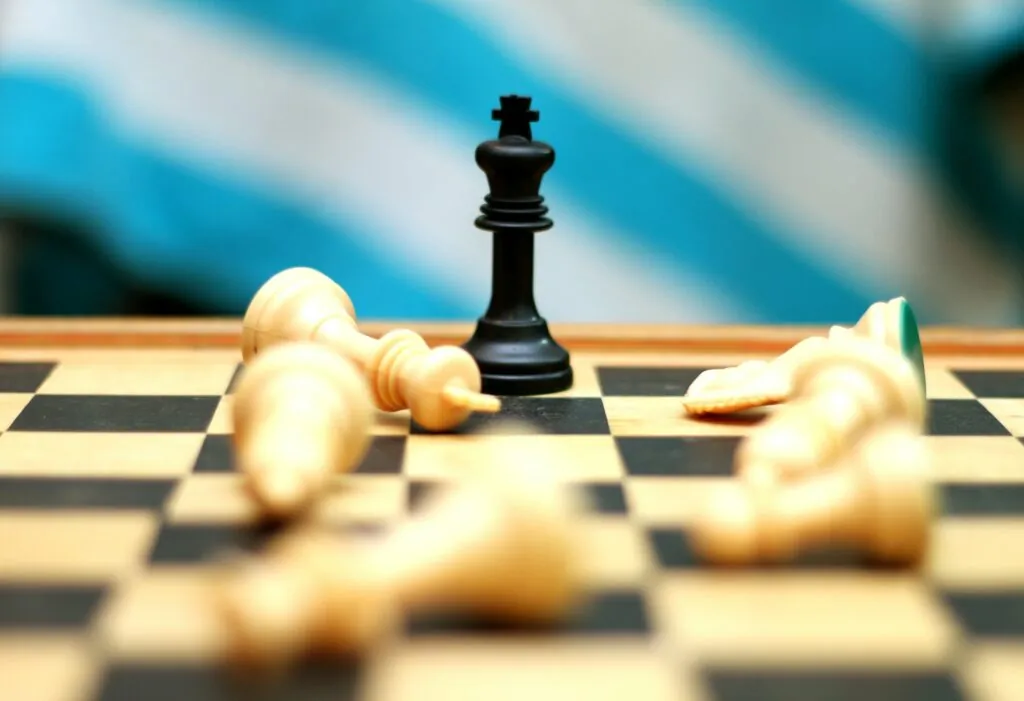 What Are the Benefits of Having a Strong Lead Generation Strategy?
The downside to breaking into emerging industries is that it's hard to promote and sell your offers. While the competition isn't that fierce, you still have a long way to go before you're able to rely on brand awareness or word of mouth to increase your profits.
So your best bet in this case is to actively go after potential clients and convince them of your offers. That's when lead generation, active prospecting, and outreach come into play.
Here are a few ways lead gen can help your business gain more traction in new and emerging markets.
Increased Reach And Brand Awareness
At its core, lead generation is all about getting your business in front of the right prospects, then getting them to convert. So one of the main benefits of attracting new leads is boosting your reach and raising brand awareness. 
In return, having a wider reach for your marketing message will allow you to better understand your leads. By tracking your marketing and sales performance, you'll easily be able to identify the topics that interest your prospects the most and the problems that are keeping them up at night. 
Those insights are highly valuable in helping you improve your marketing efforts and develop better sales offers.
Lower Competition in Emerging Markets
One of the most overlooked advantages of lead gen in emerging markets is low competition. In a new industry where everyone is trying to figure out how things work, you can be the first to dominate the market and establish your brand as a leading authority.
Being the biggest fish in the sea will bring unlimited opportunities with it. Not only will you get the highest lead quality, but you'll also be lowering your sales budget significantly to increase your overall profits.
Better Customer Engagements
Highly engaged customers are the dream for any business operating today.
So we have good news for you! A well-executed lead generation strategy can bring a huge boost to your business when it comes to engagements. The right piece of content and offer will help you capture a lot of targeted users across different platforms.
By actively going after potential clients instead of waiting for them to come to you, you can achieve remarkable improvements in social engagements, website visits, email opt-in rates, and more.
Higher Customer Loyalty
How would you like to build sustainable relationships with better quality leads and maximize your customer retention rates?
Well… All of those benefits can easily be achieved if you're generating leads the right way. 
Customer loyalty is the byproduct of the positive experience clients are going to have with your brand. And that all starts from the first time they interact with you. By listening to your prospects, understanding their needs, and providing them with upfront value at no cost — you'll win them for life.
Larger Pool of Sales-Ready Prospects
If you're looking to generate leads in an emerging market, by definition, you'll be one of the first businesses to tap into that market's potential. This means that you'll be able to reach a whole new audience with a lot of low-hanging fruit to go after. That's what we call in sales: sales-qualified prospects.
Sales-qualified prospects are everything your sales reps could ever dream of. But unfortunately, they're nowhere to be found in bigger industries because every one of your competitors will be after them.
This type of lead is aware of both the problem and the solution, which makes them easy to engage and communicate with. They're ready to talk to your sales team and can effortlessly convert once they get an offer that suits their needs.
Attracting sales-ready leads is one of the best ways to shorten your sales cycle and bring your customer acquisition costs down by a large margin.
Best Outreach Channels to Get Quality Sales Leads in New Markets
There are a few different ways to reach quality leads in new markets. Depending on your preferences, target audience, and company objectives, you can use some of the following techniques to get more leads to your business:
Organic Search
Google organic is an excellent option for any business in any industry. It's a guaranteed way to attract a fair amount of leads for your business and keep your sales funnel full even when you're not actively generating leads.
Organic traffic will also cost you less compared to paid advertising. Instead of spending thousands of dollars on PPC campaigns each month, you'll spend your budget on more important things once you're ranking #1 on Google.
LinkedIn
Since its early days, LinkedIn has been the largest professional network for businesses and individuals. It gets more than 822 million active users from all parts of the world — which makes it one of the best platforms to find prospective clients and convert them.
Paid Advertising
Paid advertising is a popular lead generation approach that allows businesses to display targeted ads to potential customers for a known cost. It offers advanced targeting options that can help businesses quickly reach the right people at the right time.
Running paid ad campaigns can be a great way to test the market and discover a lot about your prospects. From the first day you launch a new product or service, you'll be able to start experimenting with different offers and see how your audience responds to them.
Social Media
Social media marketing is yet another powerful approach to lead generation in emerging industries. Social platforms can give you a space to reach potential clients, interact with them, and lead them to visit your website landing pages. All of that without having to spend a single dollar!
You'll get the chance to promote your new content and offers to anyone on the platform. And the best part? You can do that in a variety of formats, including short-form posts, images, infographics, videos, or even live streams.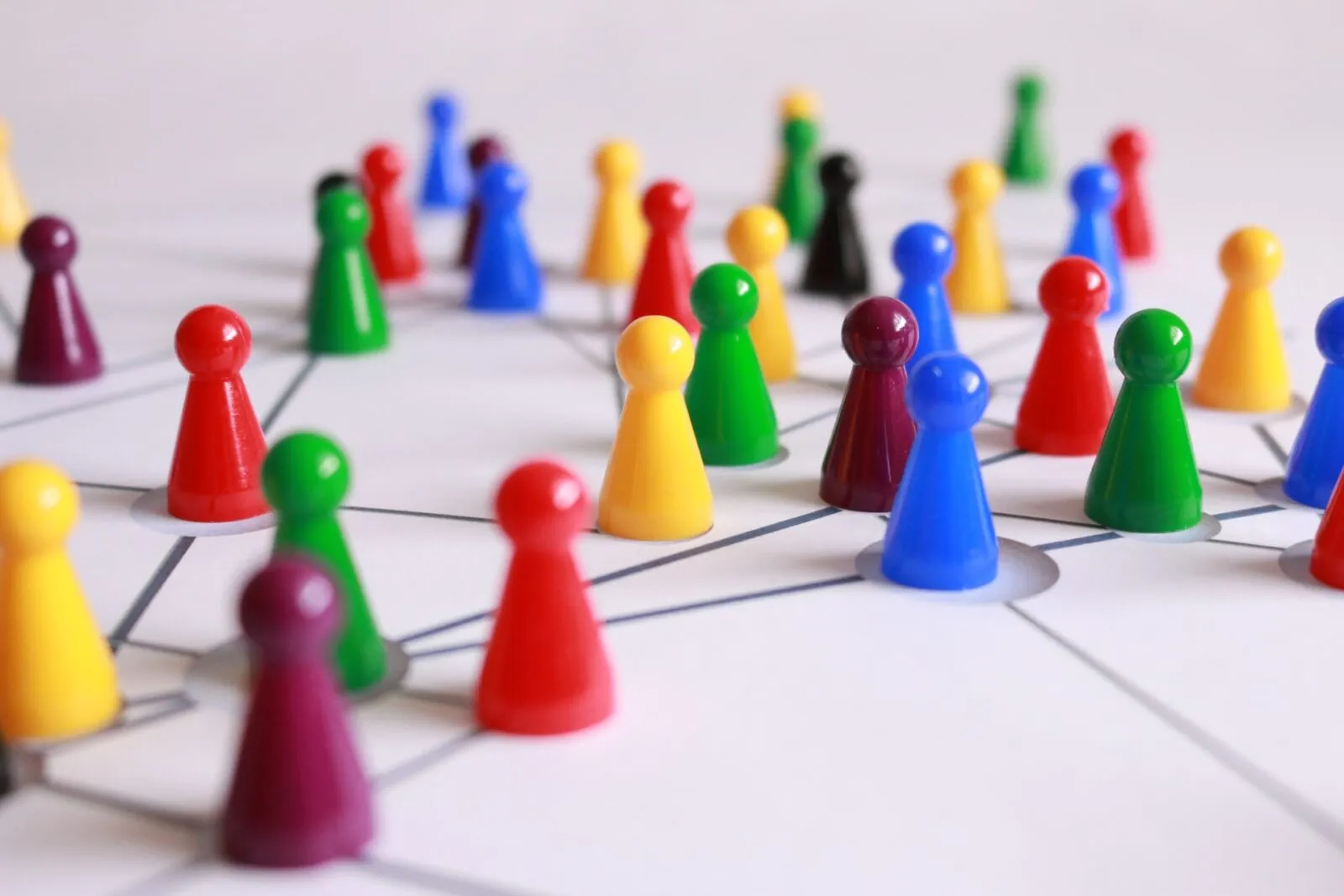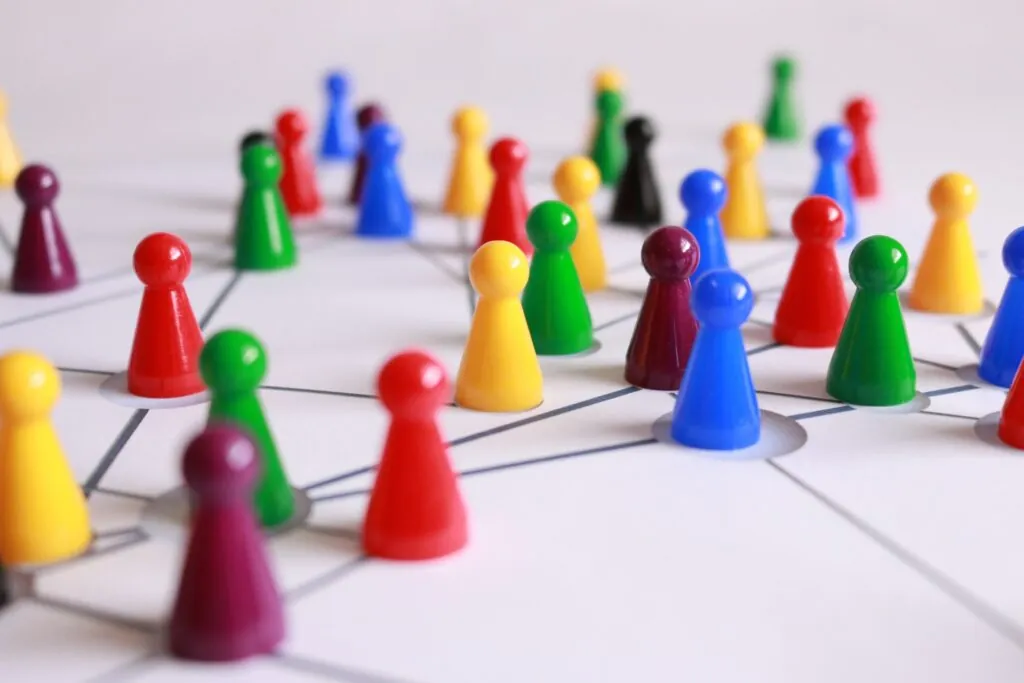 7 Ways to Power Up Your Lead Generation Process
The most successful businesses are the ones that focus their efforts and attention on generating high-quality prospects. That doesn't necessarily mean warm or hot leads, but potential customers that match the company's ICP and have a real need for its solutions.
Here are seven techniques to help you generate better leads if you're breaking into a new market: 
1) Research Your Ideal Customers
Customer research is a key part of any lead generation strategy because it can help sales teams focus their efforts on the right prospects.
That's especially true for companies that are trying to get into emerging markets. In a new industry, a winning ICP is even more crucial as it enables you to craft relevant, captivating sales messages — even when you don't have an existing customer base to rely on.
We can talk for hours about the importance of understanding your ideal clients, yet we'd still only be scratching the surface. So let's cut to the chase and get to the real question:
How do you identify your ideal customers if you're on the starting line?
Whether you're trying to sell an existing product to a new audience or introduce a brand-new service to the market — there will be a lot to discover in the process. So the best way to get good answers is to ask the right questions.
What you need to know about any audience is the following:
Who are your ideal clients? (demographics, psychographics)
What are their interests, motivations, beliefs, and values?
What are the biggest challenges they face?
Which communication channels do they use? And which platforms are they most active on? 
Are they aware of the solutions you're providing? If so, what's preventing them from buying?
Once you answer these questions, you'll be able to create highly-relevant content that engages prospects and boosts conversions. Your marketing offers will also improve significantly. And your sales process will be much shorter.
The important thing to remember is:
It's okay to have knowledge gaps in your sales and marketing strategies when you're just getting started. After all, it's impossible to have all the answers from the beginning. So don't be too concerned about knowing everything. And don't let analysis paralysis stop you from beginning prospecting and outreach.
2) Build a Business Website
The benefits of having a site to represent your brand are obvious. But the real question here is whether a company website can actually help you generate more leads and accelerate sales.
Here's the deal…
A professional site that represents your business is a key component of any lead generation strategy you want to implement. Simply because there are so many ways you can use a website to capture, engage, nurture, and convert prospective clients. 
For example:
You can create multiple landing pages, optimize them depending on the market segment, then promote them using paid advertising.
You may also launch a blog for your business and use it to publish large amounts of quality content on a regular basis. As time goes by, your brand will gain strong authority on Google — allowing you to attract hundreds of organic leads each month.
Or you can focus on promoting your brand on social media — then driving that traffic back to your website. One way to do that is by sharing company updates, recent blogs, or new offers with direct links to your site.
3) Gather Testimonials and Case Studies
Let's be real, trust will always be an issue when dealing with individuals and companies behind screens. Businesses with no social proof often have a hard time attracting quality leads or getting them to convert. 
92% of individuals read online reviews before making an important buying decision. And according to Impact, social proof on a sales page can improve conversions by 34%.
But do we even have to ask why?
Online customers don't want to take any leaps of faith or be the first to try a product or a service — especially when the cost is high. As a result, offers that don't feature real testimonials have always had the lowest conversion rates.
Gathering positive reviews and detailed case studies is a great way to boost your brand's credibility. Having that necessary trust element will improve your results across all stages of the sales funnel and help you eliminate sales friction. 
You'll be able to get a lot more prospects to give you their contact information to push them to make buying decisions much faster.
4) Start an Active Blog
Having a well-designed business website and featuring testimonials on it is awesome for your business. But building an active blog section on that site to share your knowledge with the industry will take your success to a whole other level. 
Content marketing is one of the most efficient ways for brands to stay on top of their target customers' minds. By constantly creating helpful content that provides real value, you'll easily stand out from all the noise and attract the best lead quality to your sales pipeline.
There are many techniques, formats, and mediums to use if you want to get into content marketing. Yet by far, the most effective approach to sustainable growth in lead generation is blogging.
Here's why that's the case:
Long-form blog articles that target specific SEO keywords have a high chance of ranking well on Google.
Diversified organic traffic generated through blogging is the best way to generate top leads in the long term.
The organic leads you attract with the right keywords are extremely targeted and come with a high level of interest
An active business blog will keep potential customers for longer on your website.
Blog articles can help you drive quality traffic from social media by sharing direct links with a short snippet from each post.
5) Ask for Referrals
What's a better way to reach potential buyers than to ask your current customers to hand them to you?
Not only is the acquisition cost for referral leads 0$, but they also highly match who you're trying to sell to. You don't have to create insane amounts of quality content. You don't need to spend thousands of dollars on ads. Most importantly, you'll barely have to go through any rejection before getting the positive response you want.
Yet despite all those benefits, this type of lead is still not so popular among organizations in many industries.
To be successful with this approach, it's best to start by asking your most satisfied clients to send you referrals or recommend you to others. Anyone who's happy about doing business with you will wish that others are also able to have access to your products or services. 
Once you have the contact information of the referred prospect, you can reach out with a cold email or a cold call. The interesting part is that your outreach in this case won't be so cold since you both know someone in common. With the right personalized message, you might be on your way to closing a new deal.
6) Write a Press Release
Press releases are a great way to attract more attention from potential customers for your business. They can be used to announce new products or services, updates, events, partnerships — or even highlight the success that your company is having. 
The key thing to remember when writing a press release is that your story has to be both informative and captivating. From the headline to the content and the images you use — everything needs to capture the reader's attention and encourage them to learn more about your brand. 
To maximize lead conversions after the press release, be sure to also include a strong CTA to nudge readers into taking your desired action. For instance, if you want to get more leads for your business, you can simply offer something with the press release and ask prospects to fill out a form to get it.
Press releases can be distributed through a variety of channels, including email newsletters, websites, and social media. You may also consider sending your press release to local newspapers, radio stations, or famous reporters as these can be great ways to reach new customers.
7) Create Landing Pages
A landing page is a web page designed to capture lead information while offering a resource in exchange. It's one of the most crucial elements for converting prospects in the early stages.
Landing pages can work with any lead source you're focusing on — especially organic visitors, social media traffic, paid traffic, and referrals. As long as you're offering a valuable lead magnet and focusing on a single message, your results will always be outstanding.
The way landing pages work is simple. Whenever a visitor lands on the page, they'll get a valuable offer like a free trial, a case study, a white paper, or an ebook. But to gain access to that, they first need to fill out a web form that asks for their contact information.
Once a potential customer gives you their personal details, you'll have one foot in the door. Now all you have to do is craft an engaging follow-up message to strike up a conversation and keep it going.
Key Takeaways
A strong lead generation system can put your business in a fast lane to growth and profitability. It will fill your pipeline with high-quality prospects and keep your sales reps busy all year long. 
In this guide, we shared with you the most important benefits of lead generation and a few tips to help you enhance your sales performance.
The biggest challenge with lead gen in new and emerging markets is the lack of awareness. Potential buyers don't really know anything about your company or the products you're offering — which can make your sales cycle longer. 
But on the bright side, being one of the first companies to break into a new industry will grant you a competitive advantage. Your customer acquisition costs will be much lower, and you'll have a bigger chance of dominating the market if you're offering the right products.