As more and more companies establish their presence in today's digital world, it's become harder than ever before for a business to stand out against the competition. To simply adapt to modern marketing changes is a necessity to remain relevant, but the hallmark of a great business is the ability to leverage these developments to propel themselves to new heights. To do so, it's just as important for companies to find the right business consultants to help them get to where they want to be.
Martal Group recently joined Clutch, a B2B services ratings and reviews platform. And, according to their market research, we're right at the top of our class as one of the best direct marketing companies in 2019. Clutch uses considerations for marketing presence, quality of work, and verified client reviews when evaluating and identifying top service providers. This information helps prospective buyers to make an informed decision when choosing their next business partner in any industry.
One of the highlights of Clutch's evaluation system is their verified client reviews; Clutch analysts conduct telephone interviews with our former clients to hear an insider perspective on us and our work. And, we're happy to announce that our former clients are quite pleased: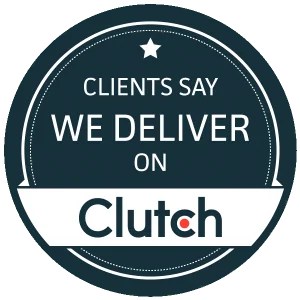 "They understand our market and our product. We've been impressed with the pipeline they've developed." – CEO, Task Management Company
"We would highly recommend them to other companies who hope to expand their business in North America." – CEO, Vidmind, Inc.
To read these full reviews, check out our Clutch profile.
Clutch has two sister sites, The Manifest and Visual Objects. The Manifest is a resource that provides industry reports, how-to-guides, and lists of top service providers across numerous industries. We earned our spot on their list of leading email marketing companies in Canada as a result of the consistent quality of our work, our reputation for delivering for our clients, and our prominence in our market. Visual Objects is a new platform that equips buyers with a digital portfolio of B2B companies' past projects to aid buying decisions. We're featured on their list of top digital marketing agencies in 2019.
We generate high-quality leads for B2B tech companies in the U.S. and Canada. And we can do the same for your company. Our reliable marketing and sales strategies will help your team win more business. Reach out to us to start growing your company and closing deals now.