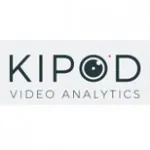 Kipod is happy to present its new RailTrack module. Its strongest advantage is the fact that the detector does not consider people boarding and deboarding the train as an alarm event due to the train rule region. So if the train gets in the camera view, the person detection is automatically turned off, unless the train starts moving and gets out of the detector view. This feature greatly improves operator's work efficiency as it allows them to concentrate only on real alarm events.
In the past, conventional video analytics was generating false alarms upon train arrival and departure as well as upon passengers boarding and deboarding the train. Now the RailTrack module notifies the user only when real alarm event occurs, not considering the train itself and the passengers.
And while the new detector ignores the train, it is able to detect the following:
Detection of people falling on the railways
Detection of objects falling on the railways
Detection of people entering the tunnel
This module allows to greatly enhance security, prevent dangerous situations and lower the amount of alarm monitors for the operator. Besides performing the functions stated above, the RailTrack module is also able to detect abandoned objects, loitering and anti-social behaviour.
To set the train rule region, all the operator needs to do is to set two square areas, which the train is supposed to pass (both sides of the movement), and the so called region of suppression is built according to these areas, with all necessary calculations and algorithms. This allows to detect the train as non-alarm event and to ignore it.
This module from Kipod greatly improves monitoring accuracy and minimizes the possibility of false alarm. Now the company is planning to continue its work with Moscow Metro and offer it this improved and accurate security soluton.