Companies with good prospecting strategies set themselves up for success from the earliest stage possible. But no matter how qualified their leads are, they're still going to fail if they follow a weak, outdated outreach strategy.
Outbound sales is all about your ability to engage new prospects and keep them interested. After all, many of your target clients are in big need of your help, but they never ask for it simply because they don't know how to get to you.
So…
It's your responsibility to reach out to those leads, capture their attention, and convince them to try your solutions.
In this guide, you're going to the answer for the following questions:
What is sales outreach?
Why is sales outreach so important for growing any business?
What are some of the best tips for taking your outreach strategy to the next level?
Top 3 sales channels for contacting potential customers and how to use each one of them
Ready?
Let's dive in…
What is Sales Outreach?
Sales outreach is when a sales rep engages with a potential customer to convince them to buy a product or a service. It's a sales outbound strategy that relies on building a targeted lead list and contacting them all through different channels.
The sales outreach strategy consists of the following steps:
Choosing qualified leads to contact
Developing an effective sales plan to maximize conversions
Reaching out to new prospects through different mediums (phone calls, email, text messages, LinkedIn, etc)
Following up with potential clients based on their expressed needs and interests
And finally…
The end goal for this direct and indirect outreach is to land better sales opportunities and close more deals for the company. By contacting each lead individually, B2B businesses are able to efficiently cultivate long-lasting relationships with qualified prospects and convert them into paying clients.
What Makes Sales Outreach So Important For Your Businesss?
Sales is one of the most stressful occupations you can think of. It takes your sales team a lot of hard work, persistence, and creativity to get good results and keep your company moving forward.
Due to the complexity of this process, it's easy for organizations to neglect what's really important and waste time on secondary duties.
But let's be honest…
Outreach should be at the top with the other fundamental responsibilities that your salespeople have to handle. Because it's the only way to attract new prospects to your sales funnel and keep it full.
Here are five ways sales outreach can help your business thrive:
1. Reach New Prospects
Starting with the main and most obvious benefit of outbound sales:
Reaching new prospects.
Sales outreach will open doors for opportunities you would never have if you only relied on inbound sales strategies. For instance, eight in every 10 prospects are only willing to respond to sales conversations if they're initiated via email.
Combined with the right prospecting strategy, you can focus on targeted accounts and decision-makers who will be ready to close deals in the shortest time possible.
2. Seize Sales Opportunities Quickly
Some sales strategies can take weeks up to months before yielding any results — sales outreach is not one of them.
As an outbound strategy, sales outreach allows you to target new leads in the shortest period possible. You'll have a lot of control over the speed of your sales cycle and how fast you want things to move.
Within a few hours, you can generate a list of prospective clients based on your ideal customer profile (ICP) and initiate conversations with them whenever you want.
3. Go After Big Accounts
Outbound sales is an excellent way to cut through the line and go after the big accounts in your target market. You don't have to build a lot of authority around your business or be the sole leader in your industry to strike up conversations with your dream clients.
Having a robust sales strategy that starts with targeting the right accounts is all you need. This allows you to focus the conversation on providing solutions and promoting relevant offers.
4. Promote New Products And Services
Looking for an effective way to bring new products or services to the market?
Targeted sales outreach is the way to go! Talking about your offers after gaining your leads' trust is a brilliant way to boost brand awareness.
You first have to understand your prospects' pain points and the challenges they're facing. Only then will you be able to follow up with more answers and promote your products and services as the ultimate solution.
5. Establish Strong Relationships From Day One
Personalizing your outreach messages is great for making targeted prospects feel more valued. It's still a unique way to make first contact and leave a lasting impression on any potential customer.
A value-first approach that focuses on providing answers without pushing for a sale in return is also important. While your competitors push for early sales, you need to develop a strong connection with each lead to boost conversions.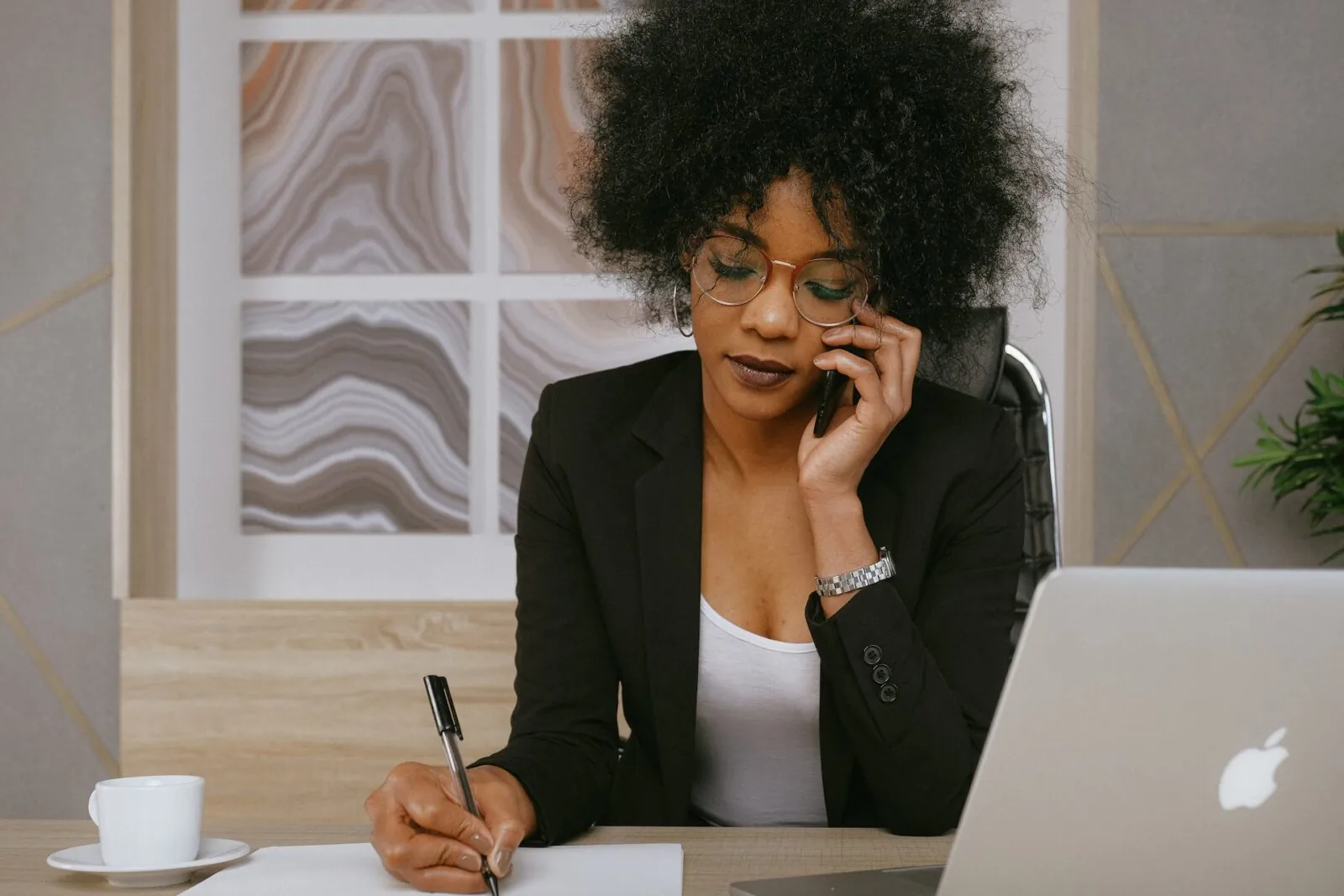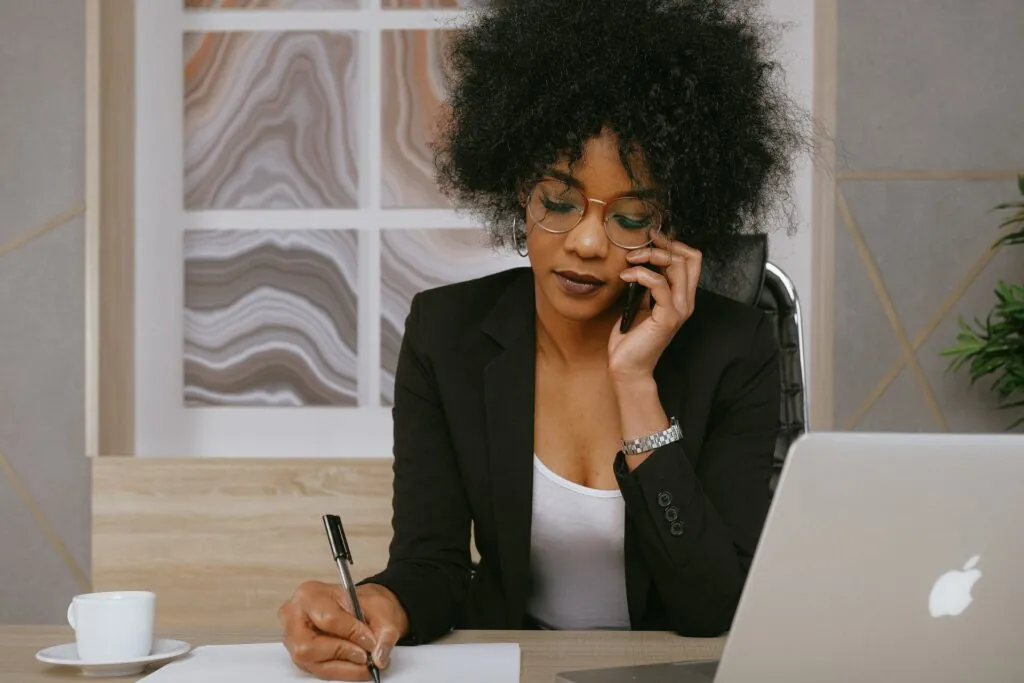 Best Practices for Sales Outreach: Brilliant Tips and Tricks to Skyrocket Your Performance
How do you effectively reach out to new leads and get them interested?
Because outreach is just one part of your sales process, it's important to guarantee first that you're working with a solid plan at hand.
From the types of leads you're generating to the content you've created, everything is going to affect your outbound sales results one way or another. Achieving alignment between your sales and marketing teams is also a must. The best way to move forward is by making sure that everyone is rowing towards the same goal.
Once you have all the cogs turning correctly, getting your sales reps to work at maximum efficiency becomes much easier.
Here are six brilliant tricks to drive your sales performance through the roof:
1. Understand Your Target Buyers
Talking to the right audience is crucial for enhancing your sales cycle and maximizing your ROI. You need to go after targeted clients who are in real need of your help and who are also qualified to purchase your offers.
An ideal customer profile (ICP) represents the characteristics that the best clients for your company all have in common. The set of attributes defining your ICP might include demographics, psychographics, as well as behavioral traits.
For example, your ICP could focus on the following attributes:
Industry
Location
Budget
Employee count
Revenue
Needs and challenges
Expressed interest
How do you identify your target clients?
It's best to start by analyzing your existing customer base — especially your biggest/most profitable buyers. You can learn a lot about an audience just by looking at the data you have about them.
You may also launch surveys and conduct interviews with current clients. Or, you can create questionnaires for new clients to fill out at some point.
In addition…
You should conduct competitor analysis to understand who they're targeting and how. This will help you gain more insight into the market and determine possible growth opportunities that you're missing on.
In the end, you'll have an ICP template that you can go back to whenever you're about to build a lead list. Even a simple template built using Google Sheets can help you prioritize qualified prospects effectively.
2. Use the Right Communication Channels
There are many ways you can get in touch with sales leads and keep the conversation going. The most popular sales outreach channels are email, phone calls, text messages, LinkedIn, and other social platforms.
We'll get into more details about each of these sales channels later in this guide. But first, here's what you need to keep in mind:
Some outreach mediums are more efficient than others, and those are mainly determined by your objectives and target leads' preferences. It's all about meeting prospective buyers where they are so you can close more deals in less time.
Another thing to need to know is this:
Although some platforms are a top option for your prospects, it might be impossible for you to stand out from the crowd there. For example, many public groups on Linkedin are full of salespeople pushing offers similar to yours.
To take your sales performance to another level, you're better off collecting more contact details and reaching out via a different medium. It's impossible to gain trust or make a genuine impression when you reach out via overcrowded sales channels.
3. Personalize Your Outreach Messages
Personalization is one of the best ways to make any sales campaign successful. It's an excellent solution to building trust with quality leads and keeping them interested in your brand offers.
Personalizing your outreach goes beyond reaching out to prospects using their first name. Although that's an important practice, you also have to provide a unique experience to each lead and make them feel valued.
Here are a few ways to personalize your sales outreach:
Refer to the lead by their first name and company name in phone calls and emails
Listen actively to your prospects and guide the conversation by asking the right questions
Recommend educational pieces of content based on relevant needs and interests
Avoid promoting any products or services during the early stages of the interaction
Now…
One of the drawbacks of personalization is that it's a time-consuming practice. Instead of reaching out to hundreds of leads every day, you'll only be contacting a few dozens only.
A quick tip to help you accelerate the process is using sales scripts for your emails, phone calls, or even LinkedIn messages. You can have your SDRs rely on templates that require basic customization to save time and enhance their job performance.
4. Leverage New Technology to Your Advantage
Sales outreach remains an overwhelming task for many salespeople despite their long years of expertise. On top of practical knowledge, it takes a lot of communication skills, empathy, and active listening for your SDRs to engage new prospects successfully.
As a result:
It's essential to provide your sales team with all the support they need to excel at their jobs. You can easily do that by using sales technologies to accomplish a lot of tasks and improve your performance without much hassle.
Some of the duties that sales tools will help you with include:
Integrating sales and marketing
Personalizing your outreach messages
Tracking your sales performance
Automating all manual processes in the sales cycle
5. Follow Up With After Initial Contact
In today's busy working climate, it's almost impossible to get a response from your first attempt. Your prospective clients are always busy doing important work for their business. That's why it takes 5 phone follow-up calls, on average, to initiate contact with a prospect successfully.
But…
Although following up might seem like an obvious necessity, you'll be surprised to know that 44% of salespeople stop trying after one attempt.
When planning your follow-ups, be sure to space out your outreach to give leads enough time to respond. You also want to contact prospects during different times of the day/week to maximize your chances of reaching them.
And another thing:
Adopting a multi-channel approach when contacting new leads can greatly improve engagements and response rates. Persistence through different sales mediums is a great way to stand out from the pack and stay on top of mind with your prospects.
6. Track Your Progress Results
Even if you learn every single piece of information there is about sales outreach, you're still going to make a lot of mistakes in the process. That's especially true if you're hiring new sales reps, launching new products, or breaking into newer markets.
Tracking your outreach campaigns is vital for making well-informed decisions that can enhance your sales cycle. Data analytics will help you improve your outreach strategies and gain a deeper understanding of your target prospects.
There are a lot of options to choose from when it comes to sales tracking technology. Depending on your outreach channels, you can use a variety of tools to monitor sales efficiency and keep a closer eye on your SDRs' performance.
For example:
You can track open rates, click-through rates, and response rates for your email campaigns. These metrics will help you write better emails with subject lines and copies crafted specifically to appeal to your target audience.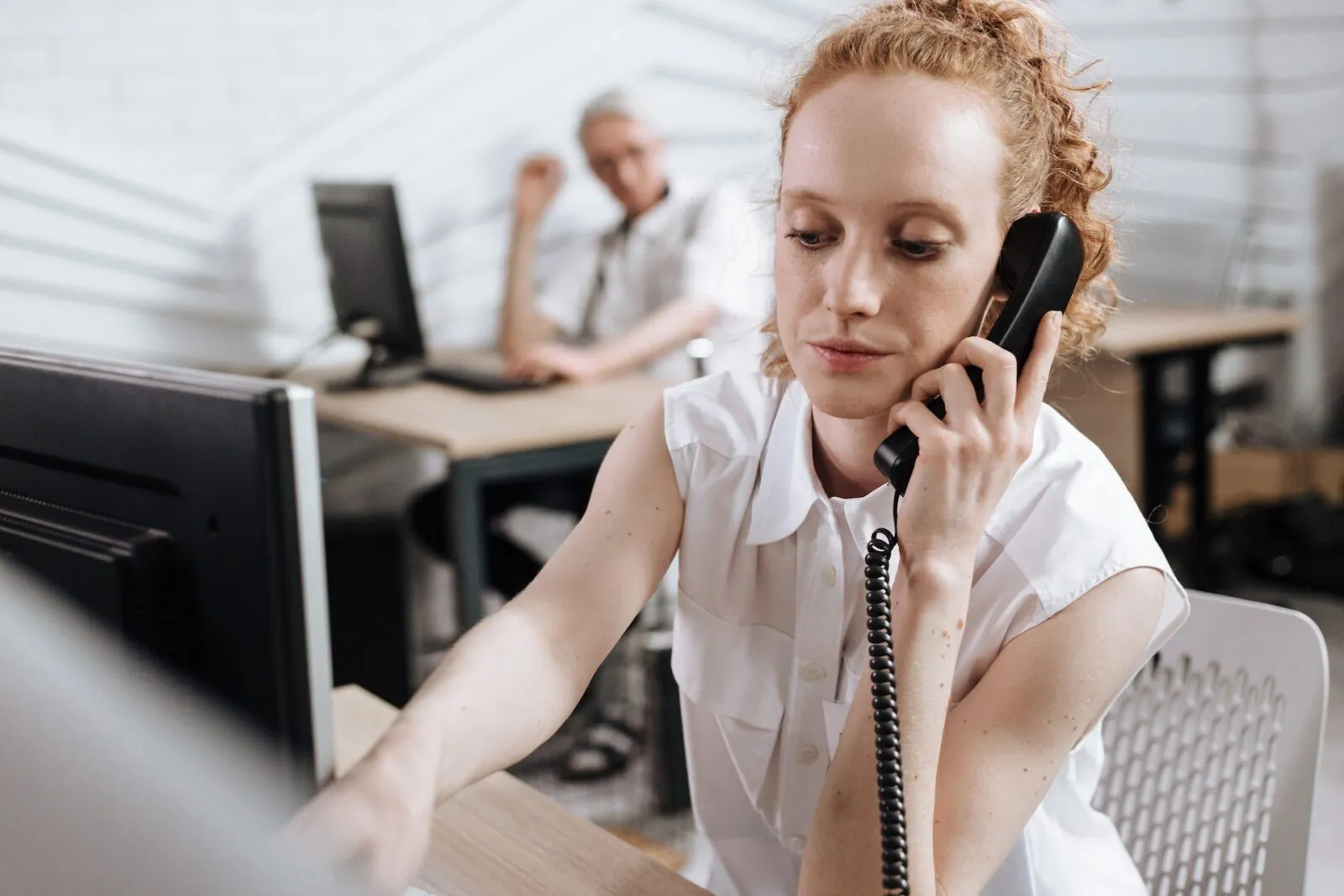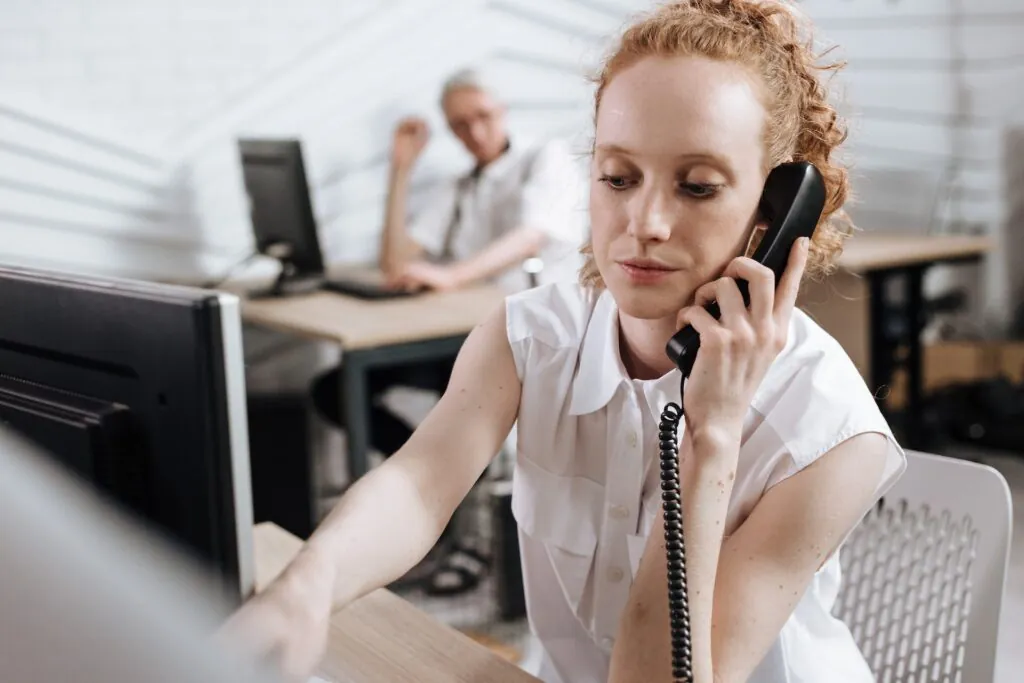 What Are the Top Channels to Focus On in Your Sales Outreach?
The simple truth about outreach sales mediums is this:
There is no such thing as the best channel that will work 100% of the time for your company. It's better, instead, to adopt a multi-channel approach that focuses on multiple outbound mediums simultaneously.
This will help you reach more of the low-hanging fruit and get quickly to the results you wish for. Besides, you can always move your efforts away from any outbound medium that doesn't perform well compared to the alternatives.
Now:
While these sales channels differ in how you should approach potential leads, the basics remain the same…
Personalize your outreach to increase engagement
Listen closely to each prospect and provide unique solutions
Avoid salesy language and never push to close deals quickly
Always follow up when you don't get a response
Here are 3 excellent outreach mediums to use in your next sales campaign:
1. LinkedIn
LinkedIn is a powerful social network and an excellent prospecting platform for business professionals. It has a large database of over 830 million registered members — 310 million of which are monthly active users.
As an outreach tool, LinkedIn enables you to send connection requests or direct messages to anyone on the website. Your sales team can use LinkedIn to find new leads for your business based on a large set of attributes.
In other words…
You're always a few steps away from reaching out to key decision-makers in your target market who can help you close your next big deal.
The search functionality on LinkedIn Sales Navigator is on another level. Not only is this tool essential for generating new prospects, but it can also help you identify your target audience and fill any knowledge gaps in your strategy.
For instance:
You'll be able to find thousands of companies that fit your ideal customer profile based on annual revenue, headcount, industry, location, and even the technologies they use. So with a compatible CRM and the right sales team, you can fill your pipeline with endless leads each month.
Here are some expert-driven tips to help you drive better results on LinkedIn:
Optimize your personal and company profiles with high-quality visuals and correct contact details to appeal to target clients
Be active on the platform by publishing new content and interacting with professionals in your industry
Share educational content pieces to stand out as a subject matter expert
Use Boolean search parameters to nail down your targeting
Check Usage Reports on Sales Navigator to keep track of your progress
2. Email
Despite what you may hear, cold emailing is still a super effective medium for reaching out to sales prospects. In fact, email is the #1 sales outreach channel for many top organizations around the world.
Now here's the truth…
The problem with doing sales outreach via email lies in the intense competition you have to face. Your target prospects probably receive dozens, if not hundreds, of emails every day trying to sell them on a new offer. So this makes it hopeless for you to get your foot in the door and start a conversation.
How do you make email work for your company?
Successful sales emailing starts with understanding your leads and extends to good prospecting. The better your lead list, the higher your chances of getting more responses from genuinely interested prospects.
Also:
Be sure to create better email sequences with engaging subject lines and content. You must craft highly-captivating emails that are personalized to address major challenges and provide relevant solutions.
And the most crucial part is to follow up consistently…
You shouldn't think of following up as this daunting task that is impossible to accomplish. All you have to do is use email automation technology that will deliver your follow-ups based on your schedule. You just need to set up an automated email sequence and let the tool do the rest.
3. Phone Calls
Cold calling is the process of reaching out to leads who have never had contact with your company. Your sales reps will strike up conversations with potential clients that match your ICP with the intention of generating more interest in your offers and closing more deals.
If you've come across "cold calling" in recent years, you may have heard many so-called experts claiming that it's dead. But that couldn't be more wrong!
The truth is…
Calling cold prospects on the phone is the oldest trick on this list, yet it's still one of the most effective outbound sales techniques to this day. When done effectively, phone calls still rank as a top sales channel for many B2B companies across different industries.
What you need to know is this:
Much like email outreach, the biggest challenge you'll face with cold calling is competition. Add to that the natural human tendency to hang up the phone whenever a total stranger tries to initiate contact.
You can always use phone calls in your multi-channel sales strategy to solidify the experience. Warming up your leads via different channels before you call them is a highly-efficient way to accelerate your sales process.
Key Takeaways: Why Sales Outreach Matters
Reaching out to potential clients is a crucial step in any sales process.
Outreach is a straightforward way for attracting new leads to your sales pipeline and converting them. It's also an essential practice for promoting your company's newest offers while prioritizing top prospects in your approach.
There is a variety of ways you to reach out to new leads and introduce them to your company's offers. Email, cold calling, and LinkedIn are the three most popular sales channels used by millions of companies around the globe.
When choosing mediums for outbound sales, you might want to experiment with various options at first. As you monitor your progress, you'll be able to make better-informed decisions and stick to the channels that are yielding the best results.
Having a hard time getting good results with your sales outreach?
You can always revisit this guide and go through the additional tips shared above. You should especially think about who exactly you are targeting and how you can best personalize your messaging.