It's no secret that lead generation is one of the biggest challenges facing B2B companies today. Not having a strong lead flow is often the bottleneck that keeps expanding businesses from converting more quality clients.
But:
The sales team shouldn't always take the blame for this stagnation. Because attracting new prospects to the business and capitalizing on their interest is never an easy process.
For an organization to achieve real growth, it has to take advantage of all the possible solutions at its disposal. That's why using lead generation software might be the magic bullet to turn your situation around.
In today's guide, you'll learn the following:
What lead generation tools are and how they can enhance your sales growth
Most important factors to consider when choosing lead generation software
Three types of lead generation platforms and when you might need each one
10 lead generation tools and platforms to accelerate your sales performance
Let's get started.
What Is a Lead Generation Software?
A lead generation system is any software or platform that can facilitate the lead generation process for businesses. It's an excellent way to save the sales team time while enhancing their performance by minimizing errors and automating manual processes. The end goal of using lead generation tools is to find better quality leads and increase sales.
Choosing the right lead generation software depends on the company's objectives and the strategies it's looking to implement. For example, attracting new prospects through paid social media campaigns requires the creation of high-quality ads with captivating landing pages to capture lead information.
So in that case, two of the tools the company is going to need are:
A software for crafting engaging ad copies and ad design
A web page builder for creating high-converting landing pages
What Are the Benefits of Using a Lead Generation Tool?
A lead generation system is a software or platform that helps businesses generate leads more efficiently. It can save time for the sales team and improve their performance by automating manual processes and reducing errors. The ultimate goal of using these tools is to find higher-quality leads and boost sales through business intelligence automation.
Capture More Qualified Leads
Whether you look at it in terms of money, time, or effort — the ultimate objective of lead generation tools is to help you attract more prospects to your sales funnel.
Lead generation systems differ in how efficient they are in boosting your sales performance. Some tools have a more direct effect than others. But no matter the software or strategy you use, it is going to help you get a lot of prospects to learn about your offers and convert them into customers.
Save Time by Automating Routine Tasks
Despite it being a complicated process that requires problem-solving skills and sales expertise, most steps in lead generation can actually be automated. When used correctly, a lead gen automation system can save your sales reps dozens of hours a week — which gives them time to focus on higher priority tasks instead.
If you're generating leads through cold emailing, for example, you don't need to waste hours sending your emails one by one. You may instead use a tool to personalize all your messages and send everything out with a single click.
The best part about automating lead generation? It costs nothing compared to your sales reps' hourly rate. Better yet, it can guarantee a flawless, mistake-free performance when set up the right way.
Improve Understanding of Your Target Customers
One of the key factors in ensuring the success of a lead generation strategy is understanding the target market. Companies that know exactly who they are after are always able to build more efficient sales processes and continually improve on them.
The problem with identifying your target clients is that you have to start from nothing. And analyzing your existing customer base is never enough. There's always more to discover about your ideal clients, their needs, and their preferences. So your sales team has to go the extra mile to understand your target prospects if you want to maximize performance.
Using lead generation software to conduct lead analysis is a great way to better understand who you are after. By tracking prospect interactions and how they're engaging with your company, you'll be able to adjust your whole strategy to serve them best.
You can use a lead generation tool to track specific metrics in your strategy. That will allow you to compare your top lead sources, how different offers are performing, and which strategy is working best in attracting new leads.
Lower Lead Generation Costs
From improved sales efficiency to full process automation, lead generation platforms can help you save a lot in the long run. Using tools enables you to reduce failed outreach attempts and take your lead-to-customer conversion rates through the roof.
In addition to that:
Automation is also a key technique for lowering hiring and training costs. Instead of recruiting a large team of salespeople, you can delegate the work to a few experienced sales reps and achieve the same results with the help of lead generation tools.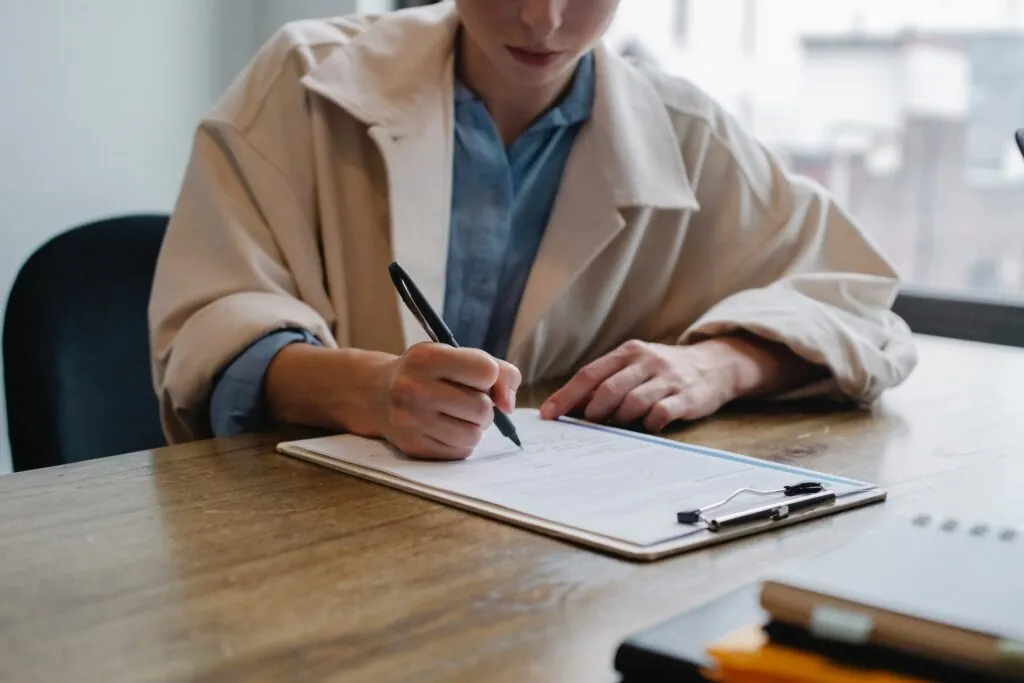 5 Key Things To Consider When Buying a Lead Generation Software
Using software for lead generation is the only way to grow your brand and keep up with the competition. But the wide variety of tools in the market only makes it harder for sales teams to make a purchase decision they can be confident about.
So where do you even start?
No matter the lead generation platform or service you want to use, you should always evaluate its quality first. Most lead generation platforms offer a trial period or demo to help you get the full experience without taking too much risk.
You can also read online reviews and comments on third-party sites to find out more about the pros and cons. This is often a good way of assessing lead generation systems when you're facing analysis paralysis.
Here are 5 critical factors to consider before buying lead generation tools:
1. Ease-of-Use
Ease of use is one of the most important factors to consider when choosing a lead generation platform. Your main goal behind using tools is to save time and improve performance. So going with a platform that takes your sales team months to master may not be the best investment — especially when there are better alternatives.
To evaluate beginner-friendliness, you should look for the following:
A user-friendly interface that's easy to navigate through
A blog section where you can find regular content and advice about the tool
and how to use it
24/7 support or live chat so you can ask for help whenever facing a crippling
technical challenge
A large online community with many sales teams and businesses actively
using the platform
2. Thirty-Party Integration
Transferring leads from one system to another can prove to be a risky, time-consuming process, especially when you have a large list of prospects in your CRM. So it's crucial for the lead generation tool you choose to offer easy integration options that support the CRM you're using.
It's even better if the software you purchase has its own CRM technology — and if it can integrate easily with the other third-party tools you're using. This will allow you to keep all lead information in one place and make the most out of the features that the platform is offering.
3. Automation
Does the tool help you handle repetitive, time-consuming duties?
Automation is a huge determining factor when it comes to lead generation software. The best tools are those that allow you to streamline your lead generation process by eliminating monotonous duties.
Some of the most important duties to automate in your strategy are customer research, lead nurturing and qualification, and outreach. So before choosing a lead gen platform, make sure it's offering to operate the most important parts of your strategy.
For instance, if you're struggling with lead scoring, pick a tool with a CRM that can score and qualify your leads automatically. Not only will this help you overcome that challenge, but it will also speed up your sales cycle altogether.
4. Analytics Reports
Tracking progress closely is vital for improving your sales results. But the only way you can hold yourself and your salespeople accountable for your performance is through analytics reports.
So another key thing to consider before buying lead generation software is the reports feature. The platform you use must offer you accurate analytics in the form of detailed reports that anyone can understand. This allows your sales reps to stay on top of things and make data-driven decisions.
5. Cost
On one end, you should consider lead gen tools a cost of doing business. As long as your ROI is positive, you don't worry about how much you're spending on the tool. However… Because there are a lot of options to choose from, considering cost can be both necessary and beneficial.
Enterprise plans on many platforms can add up to thousands of dollars a year. So if you can choose a tool that covers all your lead generation needs at a lower cost, you may be able to save yourself a fortune over the years.
The first thing you should do is compare different tools with their plans and the features that come with them. Go with the package that covers all your fundamental needs and saves you the most time.
Next, you need to look at monthly costs and see how much you can save with the yearly plan. If you're planning on generating leads for the long term, paying for a year upfront is usually a way more cost-efficient alternative.
What Are the Different Types of Lead Generation Tools and Software?
There are many ways to classify lead generation software depending on the strategies you're using. Some tools also offer overlapping features, which make them hard to put into a single category.
But for the sake of simplicity, let's break down lead generation software into three types:
Outbound Lead Generation
Generating leads via outbound techniques is when a sales rep actively reaches out to prospects to convert them into paying clients. That requires the use of prospecting and outreach software, such as the following:
Cold email emailing and cold calling platforms
Data enrichment tools such as email address and phone number finders
Power dialers and predictive dialers
Outreach automation tools
Analytics and reporting software
Inbound Lead Generation
This type of tool allows companies to attract new leads via content marketing through organic channels such as search engines and social media.
Examples of lead generation tools include:
On-page optimization and landing page builders
Content planning and content creation tools
SEO and SEM software
Marketing automation platforms
Analytics and reporting systems
Customer Relationship Management (CRM) Software
CRM platforms can be useful when both when using inbound and outbound lead gen strategies. This type of software will allow you to manage all your leads more effectively and in one place.
A CRM tool can be one of the following:
CRM platforms for lead management
Lead segmentation and lead scoring tools
Lead nurturing tools
Communication tools
Sales process automation systems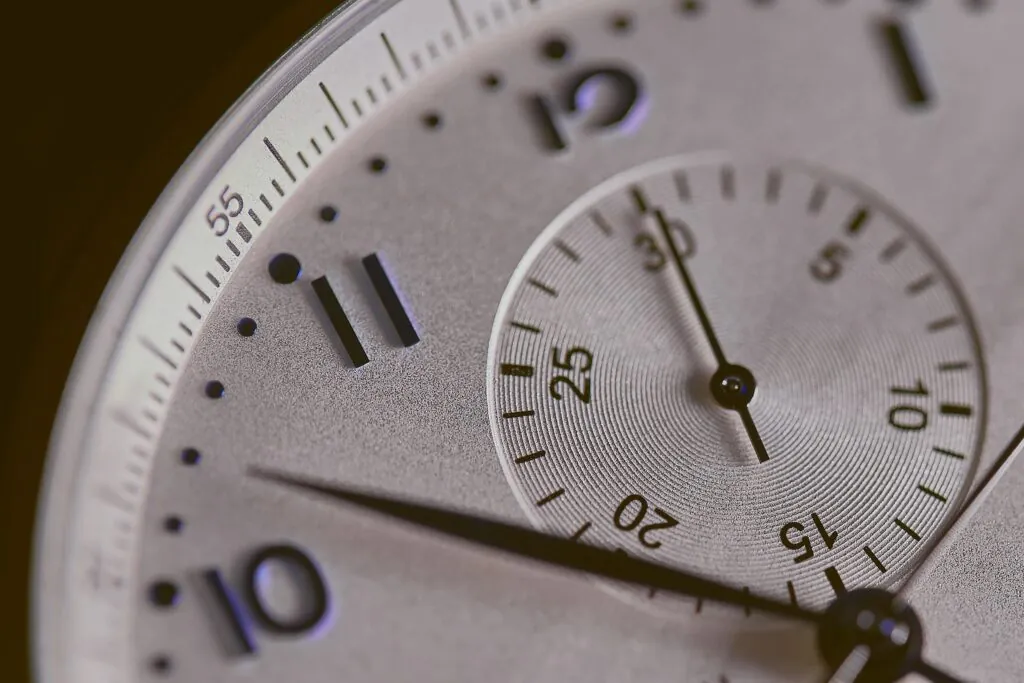 Best 11 Lead Generation Tools and Platforms for B2B Companies
1. LinkedIn Sales Navigator
Sales Navigator is a lead generation tool developed by LinkedIn, which is the largest social platform for business professionals. It's one of the most important tools on this list when it comes to sales prospecting and outreach.
LinkedIn holds a gigantic database of business professionals with over 310 million active users. So that makes it the perfect lead source for B2B businesses of all sizes and in all industries.
Not only are you able to find more relevant leads using LinkedIn Sales Navigator, but you'll also have the chance to study them closely. In terms of data and lead information, this platform will give you access to every critical detail you need to learn about your target clients.
For instance:
You can search for companies or individuals that match your ideal customer profile. Then using an advanced search system, you'll be able to filter out bad leads that are likely to waste your time.
Once your prospects list is ready, you can conduct further research to take outreach personalization to the next level. Visit your leads' company profiles and personal accounts to find out more about them. If you're thorough in your research, you'll get every answer you need regarding client behaviors, needs, and interests.
Ready to hear the best part?
LinkedIn has its own messaging system on the platform, which is far more effective than other outreach channels. In fact, InMail messages are three times more likely to get you a response compared to cold emails.
You can use LinkedIn InMails to stand out in your outreach with target clients. With a concise message tailored specifically to each prospect, you'll be much more efficient in how you approach sales.
2. Phonexa
Phonexa's LMS Sync is not just another lead generation tool but a full-cycle lead management software that covers the lead management process from A to Z, unlocking actionable customer insights at every touchpoint in the sales funnel.
Phonexa's LMS Sync takes your lead efforts to the next level through refined lead tracking, distribution, analytics, and real-time reports — all to improve the customer journey and, as a result, grow your ROI.
LMS Sync is known for:
In-depth lead insights for improved lead generation and nurturing
Precise marketing attribution to evaluate traffic channels
Proprietary ping tree technology to expand earning possibilities
Above all, though, Phonexa is known as an all-encompassing platform that covers the full scope of challenges that may – and likely will – arise when generating, nurturing, converting, and retaining web and call leads.
You don't have to think twice if you need an all-in-one marketing automation solution for calls, leads, clicks, email, SMS, accounting, and more.
3. Unbounce
Unbounce is another lead generation software that helps companies engage web visitors and attract them to their sales funnels. It's a drag-and-drop builder that allows you to design high-performing landing pages around your offers — even when you have no coding experience.
Although it offers web templates for businesses in all industries — SaaS companies, Ecommerce stores, and marketing agencies are the ones that can benefit the most from Unbounce.
As for integration, this software can work well with the majority of tools you need for lead generation such as Google Analytics, WordPress, and MailChimp. Such a feature is a must for automating a lot of manual processes, allowing you to dedicate more time to capturing new leads and selling to them.
And perhaps the best best part about this all?
You don't have to stare at a blank page wondering where you should get started. Unbounce offers you hundreds of ready-made samples that are proven to convert well when combined with the right offer. And if you ever find yourself struggling with using any template, you're always a click away from talking to a community of experts who are ready to come for your help.
4. Leadpages
Leadpages is yet another web page building software that makes it easier for B2B businesses to create highly-engaging landing pages that convert well. It's an excellent tool for small companies or entrepreneurs struggling to get online and having a hard time collecting more leads for their pipelines.
Some of the amazing features Leadpages offers are:
+500 free and paid templates
Unlimited web traffic and lead conversions (even for the standard plan)
Leadmeter that provides you with accurate suggestions for boosting conversions
A budget-friendly standard plan that only costs 37$/month for monthly users
Compared to the two tools mentioned above, Leadpages is a more friendly option for beginners. Anyone can use this page builder to create a landing page within a couple of hours and use it to collect lead information successfully. However, that ease of use comes at the expense of having limited customization options even when using templates.
5. Overloop (Previously Known as Prospect.io)
Overloop is a sales automation platform offering a wide variety of features that can help ease prospecting and outreach. Using this tool, B2B companies are able to streamline their sales efforts by reaching out to potential clients more effectively and closing better deals quickly.
This platform is considered an all-in-one solution for increasing sales efficiency — especially when compared to what other tools in the market can do. Overloop's most prominent features are the following:
Lead list building with data enrichment using LinkedIn and email finders
Outbound outreach via LinkedIn, cold emailing, and automated follow-ups using custom fields for personalization
LinkedIn automation features to manage automated profile visits, connection requests, and direct InMails
Sales productivity tools such as ready-made pipelines and workflows, in addition to a conversation inbox that facilitates outbound processes management
Performance tracking and insights to help you optimize email outreach efforts and LinkedIn automation strategies
Activity reports to evaluate your sales reps' work and build accurate forecasting into your sales process
6. OptinMonster
OptinMonster is a powerful lead generation tool designed to help B2B companies better monetize their site traffic. Not only is it easy to integrate with any web development system, but the learning curve for beginners is easy and smooth.
This is a great solution for companies that are looking to create visually appealing offers that maximize engagements. It's a brilliant software that helps you increase conversions through outstanding design and excellent personalization options.
The most notable features that OptinMonster has to offer are:
Attractive lead capture forms with dozens of pre-made templates
An advanced A/B testing system to optimize web pages and offers
Analytics and reports to help you get better insights into your target audience
Retargeting and traffic redirection to keep visitors longer on your website
7. Outreach
As its name implies, Outreach.io is a sales engagement software that provides companies with streamlined workflows for prospect outreach. It's best fit for mid-size to enterprise-level businesses looking to accelerate their sales cycles, save time on manual tasks, and reach out to potential leads more effectively.
The most remarkable features of Outreach.io are:
Streamlined outreach processes with proven sequences and pipelines for a multi-channel approach including emails, phone calls, and SMS
Detailed performance reports for each step in your outreach sequence
Easy integration with over 90 sales CRMs, email providers, and sales tools
An advanced A/B testing system to guide your scaling efforts
Team analytics to help managers monitor the progress of their sales reps'
and instruct them on how to improve
Automated revenue forecasting to help you anticipate different outcomes
and plan accordingly
8. Hunter.io
Hunter.io is a leader in the email finders space with the outstanding features it offers. This lead generation platform enables you to effortlessly find the email addresses behind any website you come across.
If you have any valuable prospects that you don't want to lose, the email finder and email verifying features are your best friends. The lead's full name and site URL are often enough to get their contact information and make a new connection with them.
For instance…
You can enter any company's URL into the search box and find all the emails in the database. This helps you get past the gatekeepers easily and contact different people in the company as needed.
On top of it being a data enrichment software, Hunter.io can also help you with cold email outreach. The tool allows you to launch personalized email campaigns with automated follow-ups and track their performance. It can also be integrated with dozens of other lead generation tools such as Gmail and Outlook — where you'll be able to track open rates.
9. Voila Norbert
Voila Norbert is a data enrichment platform that helps sales reps find the email addresses of their target prospects. It has a large database of verified contact details that's consistently being updated with more information — including job titles, company, location, and social profiles.
The super easy interface allows you to find the correct email address of any prospect within seconds — just using their full name and website link. That enables you to maximize deliverability for your email campaigns and initiate conversations with decision-makers, no matter how hard they are to reach.
A software like Voila Norbert can be a great addition to your sales toolkit. Not only is it useful for enriching your lead lists, but it can also help you verify existing data before launching your next campaign. This is crucial for you to minimize bounce rate and maintain an optimal sender score that keeps your emails outside the spam folder.
10. LeadFeeder
Leadfeeder is a data enrichment platform that helps B2B companies gain a deeper understanding of their website visitors. It's a lead generation tool that tracks users' activity across the web and then turns that into meaningful information that you can rely on to convert leads into customers.
If organic and direct visitors are the main sources of traffic in your lead generation, Leadfeeder might be the right tool for you. With the valuable data it gives you access to, this platform will enable you to build accurate buyer personas. Which will be useful for enhancing your sales and marketing strategies through personalization.
On top of online visitor tracking, this software can also be used for lead generation and sales prospecting. You'll attract many more prospects to your sales funnel with no extra effort — just by turning anonymous visitors into leads inside your CRM. As if that's not enough, Leadfeeder will even monitor target accounts and assign them to the right salesperson whenever they're ready to buy.
11. Apollo.io
Apollo.io is a data intelligence platform that provides B2B companies with leads within their target industry. It has +220 million contacts with over 200 data attributes and a data accuracy rate of 90%.
The most important contact details you'll get are email addresses, phone numbers, and direct dials. In addition to that, you can get access to personal information such as job titles and location as well as company details including revenue and number of employees.
This prospecting tool is the ultimate solution for any business that's struggling to keep its sales funnel full. Although buying prospect lists isn't always the best approach, the lead quality provided by Apollo.io may force you to think otherwise.
On top of providing lead lists, here are some notable features of Apollo.io:
Sales enrichment & job update alerts
Automated workflows & sequences
Sales engagements & lead scoring
Integration with LinkedIn, Gmail, Zapier, and many CRMs
A common concern for companies purchasing lead lists is whether they'll be breaking the law. The good news is, Apollo.io is both GDPR and CCPA-compliant. So that means that you don't have to worry about violating any laws or spam regulations in your outreach.
All you have to do is contact the right leads with the right message and avoid pushing for early sales. As long as you're not sending generic emails at a large scale, your business will be safe.
12. Woorise
Woorise is an exceptional all-in-one marketing and lead generation software that provides you with an extensive range of interactive campaigns to create landing pages, forms, surveys, quizzes, contests, viral giveaways and more, all from one unified platform.
With its modern landing page and form builder, Woorise offers over 40 field types and thousands of social actions to make sure that you can create highly engaging campaigns. You can choose from 100+ interactive templates and apply conditional logic to capture high-quality leads. Additionally, real-time email notifications and multi-language support make it easy for you to stay on top of your leads' activity and communicate with them in their preferred language.
Woorise also offers built-in analytics to monitor your campaign's performance, measure your success, and optimize your strategies to generate more leads. Moreover, Woorise integrates seamlessly with other popular marketing platforms like Mailchimp, Hubspot, ActiveCampaign, Facebook, Google Analytics, Bitly, Zapier, PayPal, Stripe and many more.
13. Jotform Survey Maker
Jotform Survey Maker is an easy-to-use, no-code drag-and-drop tool that allows you to create surveys and build forms online. With hundreds of templates, integrations and handy features like conditional logic, it can be utilized in many ways for lead generation, management, and analysis – you're able to make contact forms, collect data & feedback with engaging surveys, and easily analyze your results. These are some of the most useful assets a company can have to gain insight on leads and work on building better plans accordingly.
Jotform's best features are;
Easy to share surveys/forms: embed on your website or share the link with your leads
Well-crafted PDFs and spreadsheets for lead data
Form analytics tool
Many templates as well as customizable conditional logic
Integrations with many other tools that allow seamless combinations
Free plan includes limited forms with all features except HIPAA compliance, paid plans start at $34/month
Key Takeaways
Lead generation tools are a sure way to enhance your performance and close more opportunities. The right software can help you streamline your sales process and save a lot of time and money in the long haul.
Choosing which software to use for lead generation may not always be easy. Each tool featured in this guide can solve different problems depending on the strategies you're implementing. So you first have to assess your needs and identify the bottlenecks in your system.
For example:
A sales team generating prospects via cold emails may have a hard time finding quality leads with accurate contact details. So a prospecting platform, an email finder, plus a sales outreach tool should be a priority for this company.
The truth is…
Having a lot of options in the market can make it harder for you to determine which tools to add to your arsenal. So before choosing a lead generation platform, you must take into consideration the key factors mentioned above. And when in doubt, you can always request a demo or sign up for a free trial to test the features yourself.