The marketing world is constantly changing. Every month we see new tools, methods, and services that aim to improve how businesses market their brands. To stay ahead of this ever-growing wave, revenue leaders are on high alert for emerging marketing trends that convert. But with those trends comes a lot of trial and error that can test your patience and budget.
While sales and marketing have commonly remained an in-house practice, the constant shifts in consumer preferences and behaviors have increased the need to outsource lead generation business processes.
Lead generation companies are thought leaders in marketing strategies that attract, engage, and nurture. These businesses are consistently refining lead gen processes to meet changing industry demands and produce results. They understand the importance of staying relevant to their target audience and, as a result, have invested massively in every step of the B2B lead generation process.
But how do lead generation companies work, and how will they bring in qualified leads for your business? In this blog post, we'll give you an idea of what these companies look like on the inside, the benefits you can expect to experience, and how you can find the perfect lead generation partner for your business.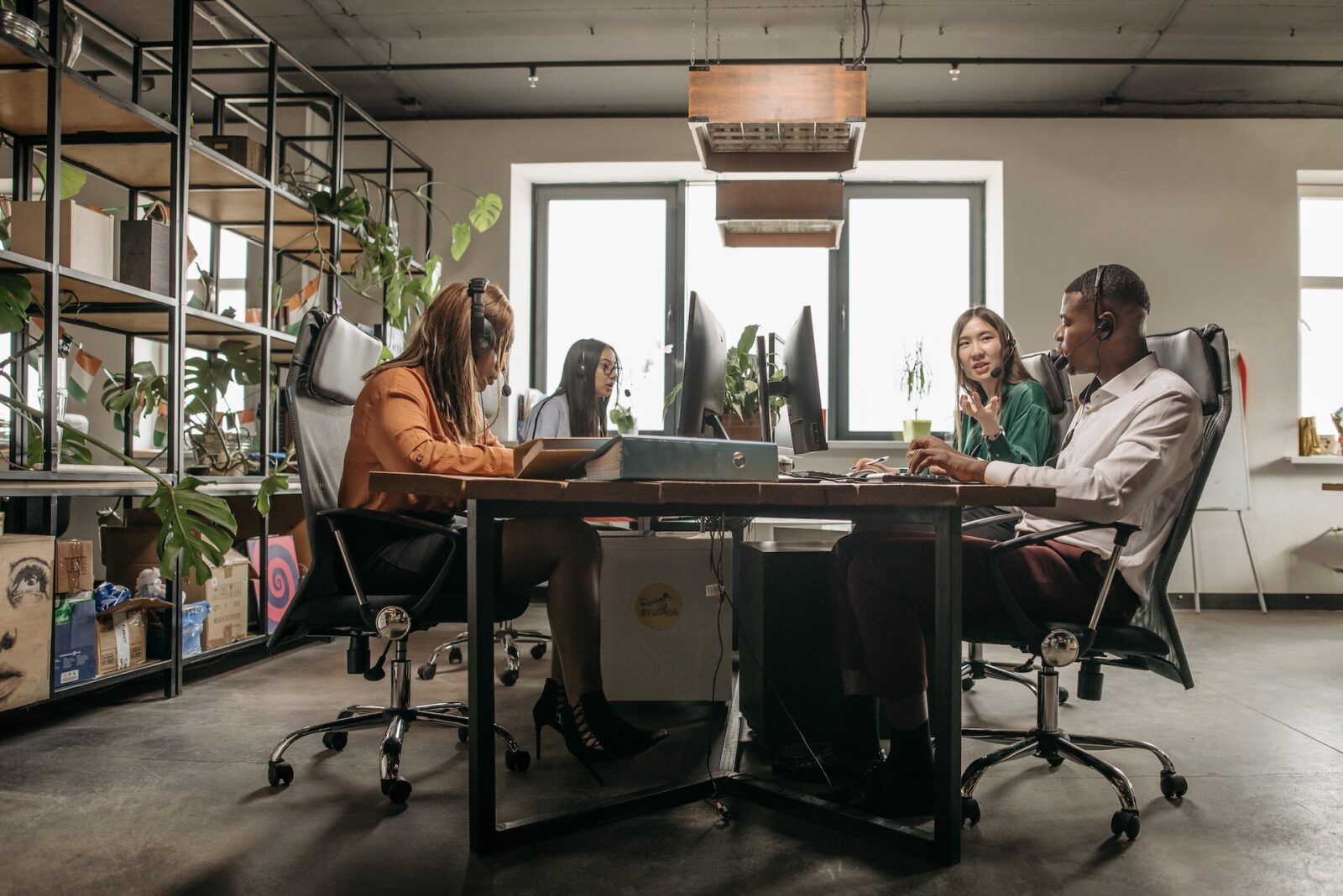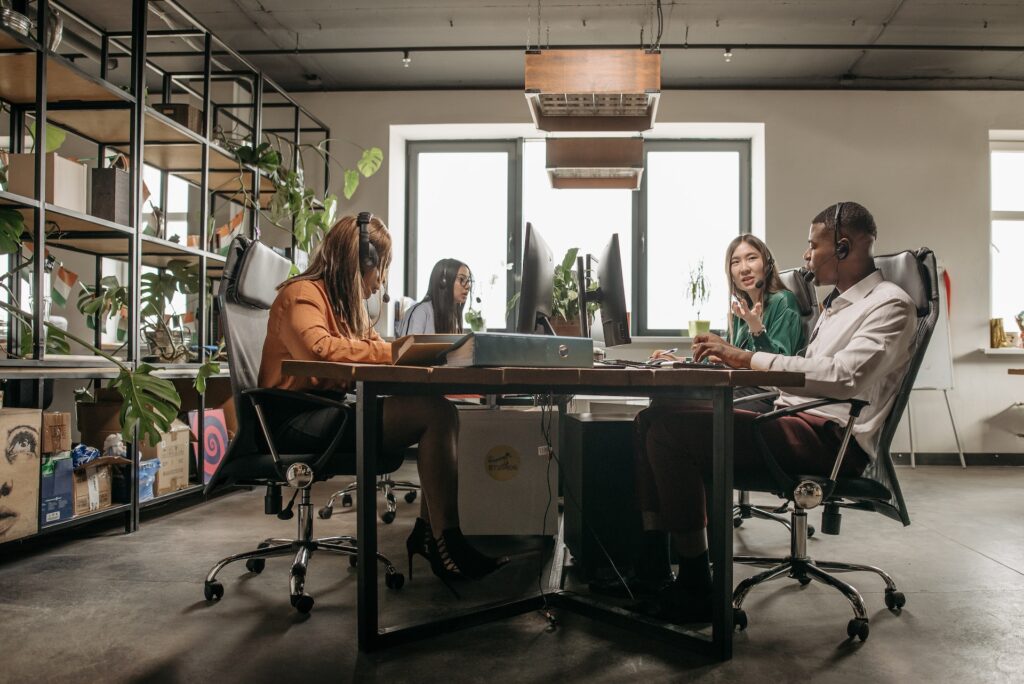 What is a B2B Lead Generation Company?
A lead generation company is an outsourced partner that helps a business' internal sales team close more deals by identifying, attracting, and qualifying leads.
Lead generation companies typically have an unimaginable reach due to their years of experience and proven marketing methods. Services can vary from company to company, but most agencies offer targeted lead lists, multichannel campaigns, and experienced sales development representatives (SDRs).
How Do B2B Lead Generation Companies Work?
A lead generation company conducts target market and audience research to develop "lead hypotheses" about which customers are most likely to buy. Then, the sales executives utilize these predictions to create customized lead generation campaigns through proven strategies and processes. After leads are captured, the outsourced team qualifies the prospects based on pre-defined criteria and interests before transferring the opportunity to the internal sales department.
As the campaigns run and data is collected, strategies are optimized by the lead generation company based on metrics such as open rates, conversion, click-through rates, unsubscribed, and replies.
What are the Different Types of B2B Lead Generation Companies?
Do you feel like you have this huge knowledge gap when it comes to lead generation?
Lead generation is not a natural talent like drawing or acting. Just because you are a born leader or entrepreneur does not mean you are automatically an expert in generating leads. If you are struggling with lead generation, take solace in the fact that 68% of businesses are in the same boat as you.
And that's why there are different types of lead generation companies. With the right lead generation company, you can develop a consistent branding strategy across multi-channels that convert traffic and increase your ROI.
However, not all b2b lead generation companies market through the same strategies. Let's go over the three most common types of lead generation companies so that you know which one is right for your business.
Outbound Marketing Companies
Outbound marketing is any B2B lead generation strategy that involves sending out marketing materials to your ideal prospects to drive brand awareness and interest. In other words, outbound marketing is any strategy that does not include "incoming" leads.
The most common and popular types of outbound marketing include:
Email marketing: If you're trying to get your company name and products in front of potential B2B customers, then email marketing is a perfect fit. Email marketing lets you reach decision-makers directly without having to pay per click or conversion. Email marketing is one of the most cost-effective ways to generate leads and one of the most popular tactics deployed by lead generation companies.
LinkedIn networking: Connections maketh the business, and LinkedIn is the ultimate social media platform for making B2B connections. Since emails can fall through the cracks or get locked away in spam jail, LinkedIn offers a more reliable way to get in front of prospects. But, since not everyone checks LinkedIn daily, lead generation companies often do LinkedIn and email in tandem.
Cold Calling: Say what you want; cold calling is still generating qualified leads to this day. Strategies have changed, though. Experienced lead generation companies use cold calling as a follow-up touchpoint in a multichannel campaign.
Inbound Marketing Companies
On the flipside of lead generation, we have Inbound marketing, which focuses on attracting prospective clients into your sales funnel through search engines and social media channels.
With inbound marketing, you create content that draws customers in, like blogs, articles, and videos that teach other people about the problems they are facing and the available solutions.
The most common and popular types of inbound marketing include:
Search engine optimization (SEO): With SEO, you use a combination of techniques to help your website appear on search engine results pages (SERPs). This means that your website, articles, and any other content on your website show up on the first page so that people see it. SEO experts drive inbound traffic to your company and can help you decide which keywords and phrasing you can rank for in your industry.
Social media marketing: Perhaps the most visible form of inbound marketing, social media marketing includes everything from getting your brand and products in front of consumers to interacting with those followers through surveys and comments. While social media marketing is often handled in-house, startups with limited bandwidth can benefit from partnering with an outsourced social media firm.
Influencer marketing: With this type of marketing, you generate buzz around your product or services through word of mouth. By partnering with influencers in your niche, you can actively gain a broader reach while building your brand reputation and authority. An inbound lead generation company will have an extensive network of influencers to match your ideal target market.
Pay-Per-Click (PPC) Companies
To advertise, or not to advertise? If you're on the fence about opening an advertising budget or if you have tried and failed in the past, a pay-per-click (PPC) marketing company can make all the difference.
A PPC agency's goal is to generate leads by driving traffic from search engines like Google or Bing to a website or landing page through keyword bidding. Advertising budgets are spent when someone clicks on the page— hence the name pay-per-click.
Creating successful PPC ads relies heavily on understanding the algorithms, keyword match types, campaign structures, and online search and purchasing behaviors. Trial and error can be expensive in PPC marketing which is why most businesses hire an expert or partner with an outsourced firm.
Find The Best B2B Lead Generation Company: What to Consider
If you're looking to hire a lead generation company, it's important to remember that this is a specialized area of business.
Hiring a lead generation company is a fantastic way to scale your sales funnel, but not every partner is created equally. Before committing, spell out your customer acquisition costs and the project's expected outcome. By sharing concrete examples of what success looks like, you and the lead generation company will clearly understand the path ahead.
Once you have a short list of potential lead generation companies, you still need to choose the right partner for you. Let's look at the top three factors that can help you make the best decision.
Your Target Market and Audience
Who you are targeting and where you are marketing play a surprisingly significant role in choosing your lead generation partner. While the digital era has provided us worldwide access to consumers, online preferences and privacy regulations dictate how you feed your funnel.
Discovering the lead generation company that fits your needs should start with determining where your target audience spends most of their time. There is a wide variety of marketing channels to choose from, and most b2b lead generation companies pick a handful of mediums to master. Focus on the ones that match your market.
In addition, Anti-Spam and privacy regulations such as the CAN-SPAM Act, GDPR, and CASL have made B2C outbound email marketing a thing of the past. Inbound marketing and PPC advertising companies are the best fit for those businesses selling directly to consumers.
On the flip side, outbound email outreach is one of the most preferred lead generation methods for those targeting the US market. Companies in the EU and Canadian can conduct outbound marketing through LinkedIn lead generation, but can only do outbound email marketing when an opt-in list is available.
Your Business Goals
For inbound marketing, it can take anywhere from six to nine months to see significant results. On the other hand, you can start to scale outbound and PPC lead generation in as little as three months.
Aside from your customer acquisition costs, take into account the length of your sales cycle, monthly conversion goals, and sales team's bandwidth. Be transparent with the lead generation companies you are vetting so there are no surprises regarding ROI expectations.
Their Reviews and Portfolio
Choosing the best lead generation company often comes down to finding the business partner that cares about your success just as much as you do. But without first-hand experience, gaining that sense of security is challenging. That's why most decision-makers turn to reviews and portfolios to help them make their final decision.
Platforms like G2 and Clutch are excellent resources when scouting for honest feedback. You can also ask for references and case studies that directly relate to your industry or target audience. If you are working with a specific team of sales experts, you can view their LinkedIn profiles to get an idea of their previous experience and expertise.
Vetting lead generation companies is a lot like vetting potential employees. In most cases, you are investing in a long-term relationship where both parties work together towards the same goal: business development. Make sure the lead generation company you choose is in it for the long haul.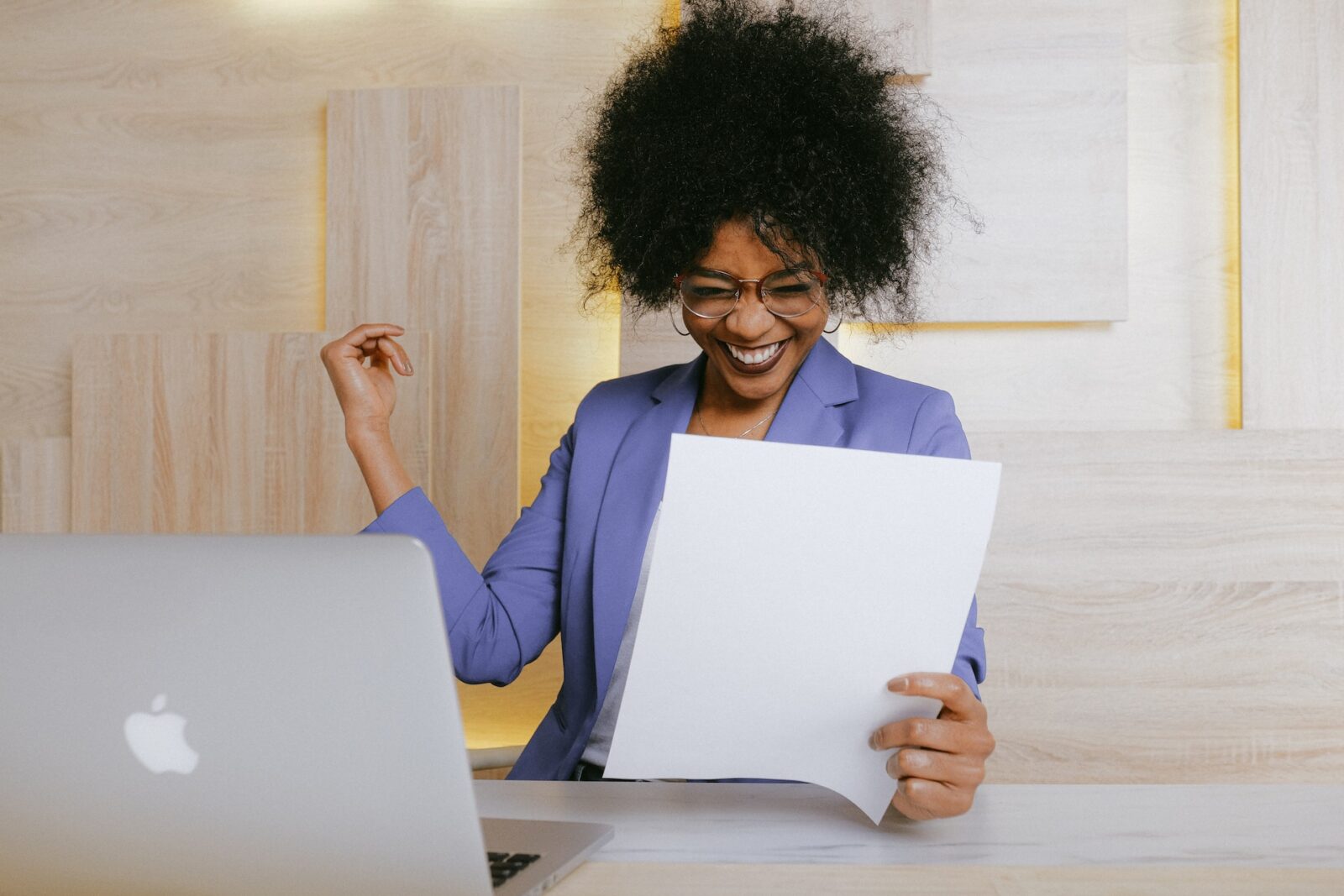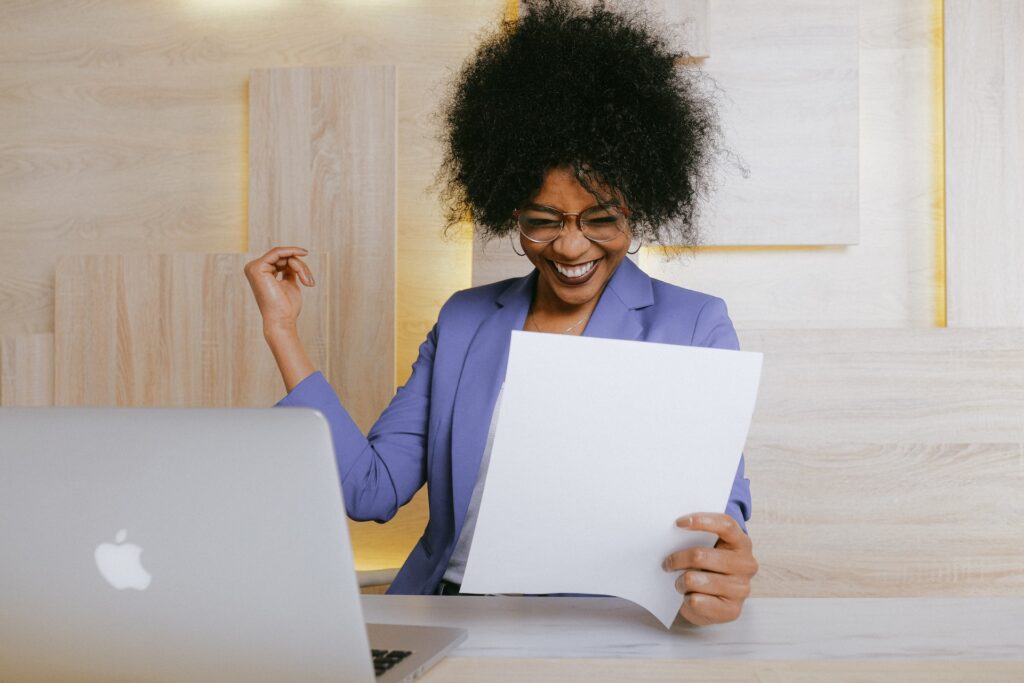 What are the Benefits of Hiring a Partner for B2B Lead Gen Campaigns?
Lead generation is not a one-size-fits-all strategy. Whether you're just starting a business or entering a new market, it can be tough to know your next move. As you start working on different marketing campaigns and developing new strategies, there are a lot of opportunities that seem exciting at first but fall short of the exponential growth you hoped for.
Hiring a lead generation company is a great way to get your business' sales funnel flowing without suffering through the dreaded trial error that so many before you have endured. These companies also have various lead sources and proven processes so you can fill your pipeline even if you don't have brand awareness built up within your industry or niche.
A lead generation company can also help you identify industry-specific solutions that fit your needs and goals so you can reap the benefits of a streamlined and scalable sales process.
Get Higher Quality Leads for Your Sales Team
Have you ever had to deal with a long list of low-quality leads? It's like spending weeks sifting through sediment to find a speck of a diamond.
Lead generation companies can unearth higher quality leads faster because they invest in the tools necessary to pinpoint ideal prospects based on demographic, firmographic, technographic, and even psychographic information.
And when it comes to creating campaigns, marketing professionals and SDRs at lead gen agencies are equipped with advanced software that ensures prospects receive personalized and relevant messages and content.
By combining targeted lead lists with custom-built marketing strategies, the lead qualification process becomes more accurate and efficient so your sales team can be more productive.
Accelerate Your Lead Generation Process
And speaking of productivity, did you know that your sales executives spend 50% of their time chasing the wrong lead? Can you imagine what your team could do with that extra time? If time is indeed money, a lead generation company helps you return that money back to your pocket by weeding through the poor fits to match your sales team with the 50% that are worth the effort.
This also means that your team can spend more time building meaningful relationships with potential customers.
Focus on Another Marketing Priority or Interests
Relying on one marketing strategy to bring in all your leads is a dangerous business model. You need a multitude of lead gen tactics to build predictable revenue growth month over month. While some companies excel in inbound marketing, we have found that they struggle to attract new leads from outbound methods. The thing is that outbound and inbound are both two different machines working towards the same goal. It takes a different set of skills to operate either one.
You can free up your time and resources to focus on expanding other marketing priorities and interests by partnering with a lead generation company that can fill the gaps in areas where your team struggles.
Conclusion: Build a Stronger Brand Through Lead Gen Agencies
Outsourcing your lead generation can seem like you are giving up control of your main source of revenue growth — and that is a scary concept. But though you are technically outsourcing part of your sales cycle when you hire a lead gen company, you should still be intimately involved in the process and have the final say on how your brand is represented. That's why most lead generation companies consider themselves partners rather than just providers.
By dividing the lead gen workload you con conquer more of your market and build a stronger brand than your competitors. Take some time today to speak with your team about where they need the most help in prospecting. Then, refer back to this guide to help you find the lead gen partner that is right for you.