Having a hard time attracting more quality leads to your business?
That has always been the struggle for IT companies…
Not only is the tech industry highly competitive, but it's also full of tough prospects that are hard to convert.
Perhaps the worse part is the overload of outdated lead generation methods you find online that make it harder for you to keep your business running.
So that's why we created this guide for you — in today's article, you'll learn:
What is lead generation for tech companies?
Why lead generation is crucial for growing an IT business?
The best lead sources for finding high-quality tech prospects
7 steps for taking your lead generation strategy to the next level
Biggest mistakes to avoid when generating prospects for a tech company
Ready?
Let's dive in.
What Is Lead Generation for Technology Companies?
Lead generation for tech companies is the practice of finding potential clients and contacting them to convert them into paying customers. It can be done through a variety of prospecting and outreach methods depending on the business needs and objectives.
Prospecting begins with identifying the tech company's target market and then using diverse tactics to gather lead information. Outreach then follows with the sales team initiating contact with prospects through different channels.
The end goal of lead generation for technology companies is to attract a lot of technology sales prospects and convert them into clients.
Why Is Lead Generation Important for Tech Companies?
Without lead generation, any tech company will struggle to promote its offers and close new deals. But do we even need to ask why?
Lead generation is crucial for IT companies because it helps them fill their sales pipelines and sell more. It enables technology salespeople to connect with the right prospects and close important deals with them successfully.
Another reason why lead generation is a top priority for tech businesses is competition. It's impossible for any technology brand to thrive in today's competitive landscape without actively searching for new leads and working hard on converting them.
More importantly:
Companies that wish to expand into new markets or launch new IT products and services can only survive if they have a steady flow of leads entering their pipeline. Target customers aren't supposed to know about your offers unless you're constantly promoting them through accurate prospecting and effective outreach.
4 Effective Methods To Attract Sales Leads for IT Companies
IT companies can find new prospects and gather information about them through a variety of sales techniques.
The thing is:
Some prospecting strategies are more effective than others and can drive better quality leads to your business. So that makes it important for you to be aware of the best IT lead generation strategies and understand how they work.
To help you with that, we made a list of the top four lead generation methods for technology companies:
1. Search Engine Optimization (SEO)
Search engine optimization is one of the most popular strategies for inbound lead generation. It's a low-cost solution for attracting highly-targeted IT leads to your technology business.
But what exactly is SEO?
SEO is a set of techniques that can improve your company's visibility on search engines. SEO-optimized web pages appear at the top of the search engine results pages (SERPs) and will drive a lot of traffic to your site.
The majority of that traffic will land on your site after searching for a specific keyword. This helps you guarantee that these visitors are within your target audience and might be interested in the solutions you're offering.
The best part about SEO as a lead generation strategy is this:
Your results in the SERPs are long-lasting and can be maintained for many years to come. Once your website starts to rank high on Google, you should expect a steady flow of visitors as long as you're continuously creating content and optimizing for new updates.
2. Content Marketing
Content marketing refers to the creation of informational content pieces such as blog posts, infographics, or webinars to attract new prospects. It's an excellent inbound lead generation method because it follows a value-based approach to capturing leads' attention.
But how exactly does content marketing relate to IT lead generation?
For content marketing to be successful, the pieces you produce need to be educational and engaging. The higher the value you provide to prospects early on, the more they will trust you and prefer you over your competitors.
Also:
Content distribution via different marketing channels is a must. You want to get the low-hanging fruit across different platforms to keep your costs low and increase lead-to-customer conversions.
The most popular content marketing strategies for IT companies include:
Writing blog content to attract more organic traffic with SEO
Publishing new tech guides, infographics, updates, or informational videos on social media
Building an email newsletter to keep in touch with your IT audience
Creating long-form guides or eBooks and using them as lead magnets on your website
Building landing pages with attractive offers for your paid ads campaigns
3. Paid Advertising
Paid advertising is an outbound marketing strategy where a company pays an advertiser to show its online ads to targeted prospects. Through targeting and bidding, a B2B company can allocate a budget to display an ad on any platform for a limited period of time.
To this day, paid advertising remains one of the quickest ways for businesses to generate top-quality leads. That's why it's often the go-to-market strategy for new tech companies that struggle with getting clients.
Some paid ad campaigns perform better than others. And the reason for that is simply because of the ad quality, targeting, promoted offer, and how much the advertiser is willing to spend to outrank other competitors.
Now:
There are hundreds of paid advertising platforms that B2B companies in the tech industry can use. The most popular options are Facebook, LinkedIn, Twitter, and Google Ads. But, advertising display ads on tech blogs and websites has also proven to be a highly effective technique for capturing new leads.
4. Buying IT Leads Lists Online
Buying lead lists is a straightforward way of generating potential clients for your brand. You'll reach out to an IT lead generation partner to provide you with a list of prospects within your target market.
Any lead list you buy will come with all the necessary contact details needed for talking to your prospects. From their full name and job title to their email address or phone number, the lead generation agency will provide you with all the information you need.
The truth is, a lot of sales experts advise against buying lead lists for the following reasons:
The quality of leads you'll get is likely to be low because they're not specifically targeted to your company
Competitors may have access to the same contacts before you do, so you end up wasting time chasing leads that will never convert
It's possible that you'll break some anti-spam laws by not asking for consent before you reach out
So how do you make buying lead lists work for you?
It's essential to understand that while getting those leads was easy, reaching out to them may be a bit more difficult. You have to be patient in your outreach and take small steps towards introducing yourself and gaining trust.
Showing new leads that you are a relevant solution provider who's there to help them is vital. Because that gets people to respond positively to your contact attempts and interact with you, which helps you avoid all the anti-spam traps that might come your way.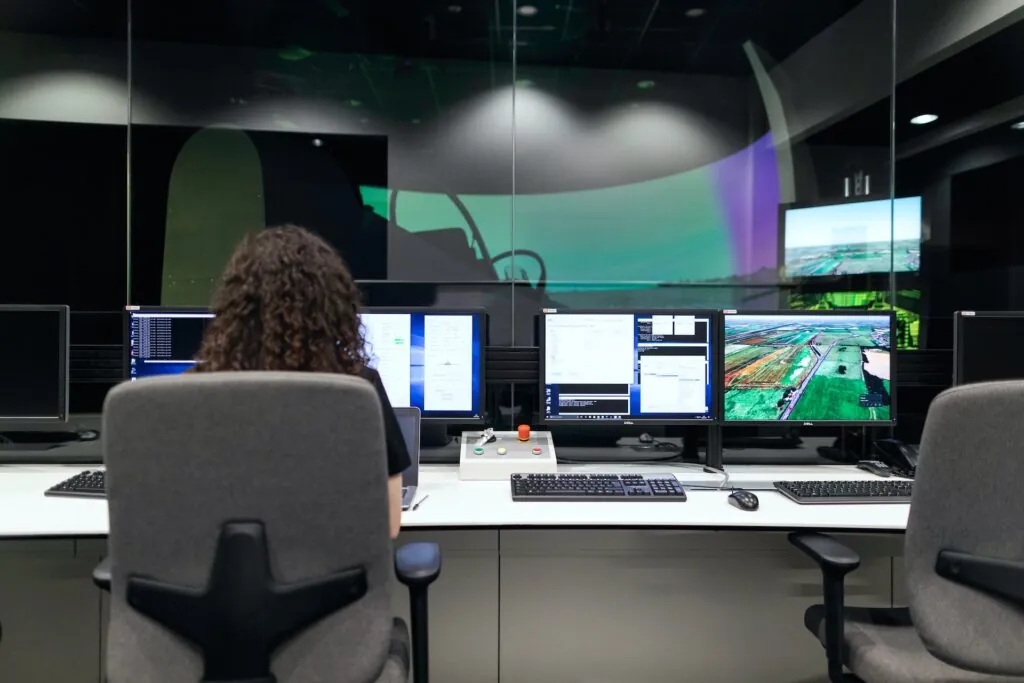 Lead Generation for Technology Companies: The 7-Step Process
Now that you understand what lead generation for technology companies is and why it matters, it's time to jump into some practical tips. Here's an overview of the seven steps for generating tech sales leads that you need to master:
Establish Clear Business Objectives
Analyze Your Target Audience
Stick to Reputable Lead Sources
Use the Right Software and Tools
Pick the Best Communication Channels
Reach Out With the Right Message
Qualify Leads Early in the Sales Process
Now, let's take a look at each step individually to determine how you might incorporate this proven lead generation process.
1. Establish Clear Business Objectives
What is your business trying to achieve? What's your next big milestone? And how will lead generation enable you to get there?
These are all critical questions you need to discuss with your sales teams so you can establish a shared vision. Without clear business objectives, it will be difficult for you to develop an effective lead generation plan and monitor your progress.
Lead generation objectives should be high but reasonable. More importantly, they need to be closely tied to your company's vision statement. This helps you guarantee that you're not chasing vanity metrics or focusing on the wrong goals.
Examples of essential key performance indicators (KPIs) for lead generation include:
Number of leads generated
Conversion rate
Customer lifetime value
Customer acquisition rate
Revenue growth
Depending on your prospecting methods, outreach channels, and business model — different KPIs may also work. For instance, you may want to look closely at email open rates if you've adopted cold emailing as a key strategy to drive sales.
Now that you're clear about your business and lead generation objectives, you're ready to move to the next step in the process.
2. Analyze Your Target Audience
The next big step in your lead generation plan is to identify your target leads. The more detailed your ideal client profile (ICP) is, the easier it is for your salespeople to recognize quality prospects and avoid time-wasters.
So here are a few questions to get you started:
What does your average prospect look like in terms of demographics? Are they interested in what you're offering? And what are their key duties at the company you're targeting?
A good place to start developing an ICP is to look at your existing customer base. Analyzing current IT clients will guide your lead generation efforts and help you uncover a lot about who you should go after in your next campaign.
In addition:
Examining your competition has also proven to be a valuable technique for understanding target customers. Since you're competing in the same tech spaces with similar offers, there will be a huge overlap between your ideal customers and those of your competitors.
Still struggling to learn about your target tech clients?
Start with a basic ICP for your first campaign, then develop it gradually from there by adding more details. There are always new things to discover about your client base, their challenges, and their interests.
3. Stick to Reputable Lead Sources
You already know what you're trying to achieve and who you are after — which is a great start so far!
What you need to do next is find a reputable lead source to start prospecting. Because no matter how complete your lead gen plan is, you can only reach your goals if you're constantly able to find quality tech leads.
There are three things to consider when choosing a lead source for IT companies:
Lead quality — does the source offer relevant, high-quality prospects that you can convert?
Lead data — is the lead source providing fresh, accurate contact information for each lead?
Lead cost — are you paying a reasonable price for your leads?
Lead cost comes last because it's the last thing you should think about once you find a reliable source of prospects. If the leads you're generating are converting, you'll still be profitable no matter the initial cost.
SEO, content marketing, social media platforms, and paid advertising are possible ways to attract new clients to your business.
However…
The most popular lead source for B2B businesses across all industries is LinkedIn — especially when using Sales Navigator. It's the best option for tech companies due to the large database of prospects it can provide.
Many IT businesses prefer to hire lead generation service providers to build their own lists. This is a brilliant solution for finding top tech leads at a low cost and without the need to hire more salespeople internally.
4. Use The Right Software and Tools
The right lead generation toolset can make your sales team's life a lot easier. Your sales reps will save countless hours on manual tasks and gain access to many features that will improve their work performance.
So what are the best tools for B2B lead generation?
It all depends on your lead generation strategies and how you want to proceed with them. Different software can help you achieve various tasks — such as research, prospecting, outreach, nurturing, sales closing, and performance tracking. Yet, developing a custom software solution for particular tasks may enhance lead generation, which helps to get high-value clients. Whatever path you choose, here are a few of the most popular lead generation tools to consider adding to your toolbelt:
Customer relationships management (CRM) software allows you to manage your leads and customers all in one place. That's a critical feature for understanding your customer base, segmenting prospects based on specific metrics, and communicating with them effectively.
LinkedIn Sales Navigator is considered by many experts to be the best lead research and prospecting tool in the market. The platform offers many advanced features to help you find prospects matching your ICP, collect information about them, and even reach out to them via direct messages.
Aside from that, you'll need additional tools depending on your outreach and nurturing strategies:
For cold emailing, you'll need a toolkit to personalize your outreach, track email activity, and automate your follow-ups.
Automating cold calling outreach requires the use of a progressive dialer.
When generating leads via social media ads, you page builders to create a landing page and a brilliant ad copy — in addition to a trusted software to track competitors' activity.
To be successful with organic search and SEO, you have to use some tools to research keywords, write engaging content, test site speed, optimize for mobile-friendliness, etc.
5. Pick The Best Communication Channels
Choosing an outreach channel for tech sales starts with understanding audience preferences. You want to strike up conversations with IT prospects exactly where they expected to be contacted.
The most popular ways to reach out to B2B technology leads are LinkedIn, cold emailing, cold calling, social media sites, and even physical meetings. Since you've already developed an ICP, this should be an easy step in the process.
To ensure that you're not missing any sales opportunities, you should always initiate contact via multiple channels while spacing out your outreach attempts. Contacting a prospect via LinkedIn today and then via email a few days later can help you leave a lasting impression without being too pushy or annoying.
Done correctly, B2B tech sales outreach can be an excellent way to build long-lasting relationships with leads and close more deals. If you actively reach out with value-based offers that accommodate specific customer needs, your tech company will always win.
6. Reach Out With The Right Message
Your initial outreach attempt shapes the first impression prospects are going to have about your brand. If you reach out with the right message and show leads that there to help them, they'll be more willing to respond and do business with you.
But… There's a big challenge with outreach for tech companies:
Whether you reach out via LinkedIn, phone, or email — there will be a lot of competition for attention. Sales reps from other IT companies have already flooded your target clients' inboxes with promotional offers. So that makes it hard for you to stick out from the crowd and demonstrate your true value.
Some of the questions inside your target prospect's mind are:
Why should I choose you over others in the industry?
Do I even need the solution you're providing?
What makes your products/services different from the rest?
To help leads see your true worth, your outreach needs to be personalized from the start. And you can easily do that by applying the following tactics:
Refer to your prospects by their full name and company name
Compliment leads for their related work or achievements in the industry
Provide educational content and relevant solutions while explaining the benefits that come with using your tech products or services
Showcase your expertise through tangible accomplishments and relevant case studies
Increase engagement by asking open-ended questions that get prospects to express their business needs and plans for the future
In addition to that:
You should be consistent in your follow-ups but never push for a sale. Give your potential customers all the time they need to make a decision they can be confident about. And don't worry if conversions take a bit longer. Because as long as you automate outreach and follow-ups, your lead-to-customer rate will always be high.
7. Qualify Leads Early In The Sales Process
Each lead list you build will contain individuals with only their contact information. There are no indications of the prospects' level of interest and whether they're going to convert at the end of the sales funnel.
That's how without lead qualification, it's hard for any IT business to identify valuable prospects and prioritize them.
Now, let's face it…
The last thing you want is to waste a lot of time and resources researching a lead and crafting personalized messages only to realize that they were never interested. So the earlier you qualify your prospect, the better your sales performance will be.
A good place to start with lead qualification is to check the validity of the contact details in your list. Some of the questions you can ask are:
Is the data I have new or outdated?
Does the prospect have a valid phone number listed on the site, or is it a virtual phone number? What about the email address? 
Is this contact still working at my target company?
You can verify most of these details via LinkedIn or using third-party data collection tools.
Next:
You have to develop a unique lead scoring system for your tech company. There are various metrics you can consider to assess the prospect's interest and desire to work with you. For example, finding out that they've already interacted with your company before is a positive sign.
Decision-making power is also a huge determining factor when scoring leads. A gatekeeper will always talk to you and compliment your IT products, but no matter how helpful and involved you are with them, they can never buy from you.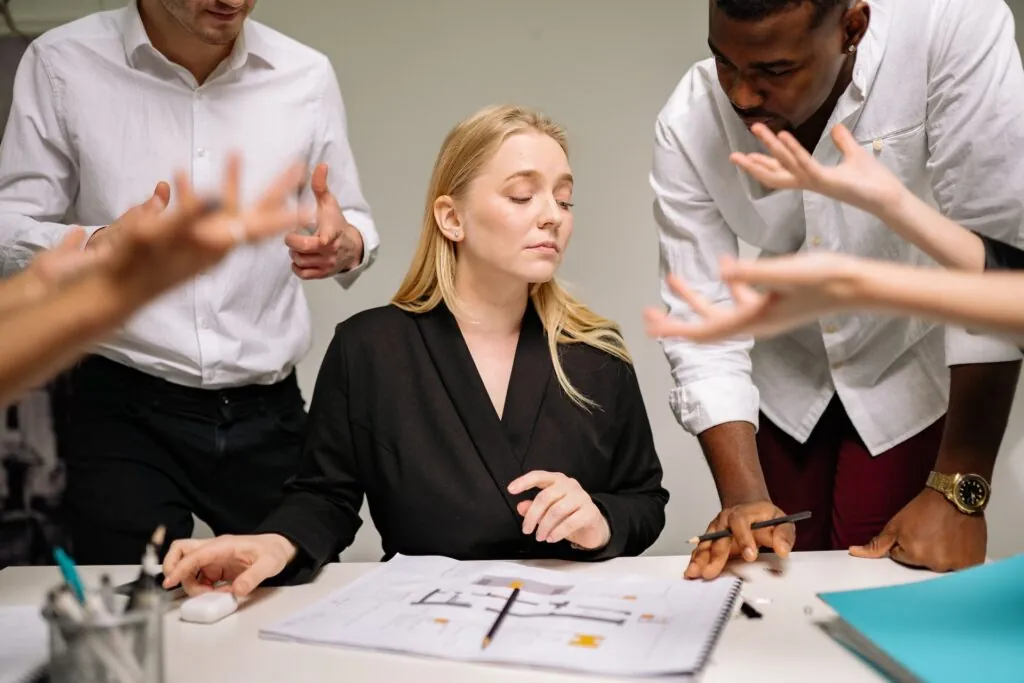 The Biggest Lead Generation Mistakes for IT Companies
Because lead generation is a complex process for tech businesses, your sales team is bound to make a lot of mistakes that can hurt your progress. So to be able to run smooth lead gen campaigns and maximize your sales success, you need to be prepared from the very start.
Here are three mistakes to avoid when generating leads for your IT company:
1. Over-Reliance on Inbound Leads
A lot of B2B tech companies focus only on inbound leads to land new business deals. But that's often a big mistake that can limit the company's options for growth and expansion in the market.
Inbound sales leads take a lot more time to engage with your offers and enter your sales funnel. And due to the fierce competition in the IT space, this strategy may not be the ideal solution for new companies and startups.
On the other hand:
Outbound tactics — including cold emailing, cold calling, and LinkedIn outreach — are the perfect way to beat the competition. You don't have to contend with authority websites on Google or start a paid ads bidding war that might cost you a fortune.
Going actively after prospects with outbound sales is also the way to go if you wish to work with some of the giants in your target industry. Your dream IT clients may just be waiting for you to reach out with a well-crafted message and an attractive offer at the right time.
2. Failing to Nurture Sales Leads
Nurturing leads means reinforcing your relationship with them to the point where they are ready to convert. The process consists of engaging prospects through constant communication and providing them with the relevant content they need to become informed.
The reason you should nurture leads after capturing their attention is clear…
Prospects entering your sales funnel have different levels of awareness about your solutions and interest in your product. Some of them are sales-ready leads, which don't need a lot of nurturing or convincing to convert. But the remaining majority will still have a lot of questions, doubts, and objections before turning into real opportunities.
If you have a lot of dormant prospects in your sales funnel, lead nurturing should be a top priority for your IT business. This is the best way to convert marketing-qualified leads (MQLs) and sales-accepted leads (SALs) into sales-qualified leads (SQLs).
3. Not Measuring Campaign Performance
Monitoring your performance is a no-brainer when it comes to lead generation because it's a practice that's ever-changing.
Think of it this way:
If you don't know how your sales strategy is performing, it will be impossible for you to optimize your lead generation efforts. Your progress will also be hard to quantify, which leaves you wondering about the efficiency of every step you take in the process.
Improving your sales team will also be a huge mystery when you don't track your results for IT lead generation. You won't be able to provide feedback or give suggestions to sales reps when they're underperforming.
Now — how do you monitor lead generation performance?
As a rule of thumb, you should always track the business goals and KPIs you set at the beginning. These will be reliable markers for your sales performance and can help you tweak your campaigns and the strategies you follow.
Besides:
Tracking additional data points for A/B testing or split testing can be a great way to develop new plans and strategies. For example, if you're not sure about which template to use in your next cold outreach campaign, you can run an A/B test on some of your leads and choose the version that performs better.
Conclusion
Generating new leads is a big challenge that tech companies have to deal with on a daily basis. But that's an inevitable challenge because attracting a high number of qualified IT leads is vital for closing more deals and increasing profits.
The first step to finding targeted prospects in IT is to set clear business objectives and translate them into an actionable plan. Understanding your target market by developing an ICP is next as that helps you pick the right lead sources. This second step is also important for choosing good lead generation tools and outreach channels to use in your lead gen strategy.
While inbound lead generation tactics such as SEO and content marketing are great strategies, adopting outbound strategies is also a must. LinkedIn outreach, cold emailing, and cold calling are guaranteed ways to secure amazing business opportunities and accelerate your sales funnel.
Quotes
Why Is Lead Generation for B2B Technology Companies So Challenging?
"There are quite a few reasons why lead generation can be challenging for technology companies. But the biggest reason in my experience is the highly-competitive nature of the B2B tech industry. New tech businesses entering the market often struggle to differentiate themselves from the pack — especially if they have a limited budget or if they're promoting complex products and services."
Vito Vishnepolsky, Founder and Director
Customers Also Ask
How Much Do Tech Companies Spend on Lead Generation?
Different tech businesses spend various amounts on lead generation depending on their growth objectives, company size, target industry, and the strategies being used. Typically, B2B tech lead generation services pricing starts at somewhere between a few hundred to tens of thousands of dollars a month.
There are also other factors that can affect the cost of lead generation services — such as the number of leads generated, lead quality, location, as well as the service provider. In simpler terms, more experienced partners will cost you more as they can bring more skills and knowledge to the table.
It's essential to look at these expenses as a crucial investment that will support your business growth. Cheaper services will rarely result in a positive ROI even if the cost is low, simply because the lead quality will be bad and result in little to no conversions.
What Are Examples of Lead Generation for Tech Companies?
A few simple examples of lead generation for tech companies are content creation, SEO, email outreach, social media marketing, and paid advertising. A tech business will create free informational resources in various formats and then promote them through different marketing channels to maximize engagement.
For starters, the company needs to produce educational content relevant to the solutions it's trying to solve. This content will come in different formats such as blog posts, ebooks, case studies, whitepapers, educational videos, etc.
The goal behind this type of content isn't to sell anything but to gain trust and establish credibility. Once more potential buyers become aware of the brand's existence, they'll be more likely to engage with it and try its services.
The next step is to distribute those pieces to target leads through organic search, email marketing, LinkedIn, and paid ads. These lead generation channels need to be tested and experimented with to maximize click-through rates and lead conversions.
Finally, the B2B tech company will start seeing results over the next six to twelve months — depending on its position in the industry. It's now time to evaluate progress and make any necessary changes to the overall strategy. For example, if one of the lead gen channels is time-consuming but not bringing any results, it will be abandoned to free up valuable time and resources.
What Tools Are Used for Lead Generation for Technology Companies?
Tech businesses must use a specific set of tools to be effective with their lead generation. For the most part, your company will need tools for content creation, marketing outreach, automation, analytics, in addition to social media marketing tools and a CRM system.
Obviously, B2B tech businesses shouldn't have to spend a fortune on lead gen software to attract new prospects successfully. It's hard to come up with a solid list of lead generation tools that every tech company must use.
However:
The most important element in your toolset may be a CRM system as it can help you manage your lead lists more effectively. Platforms like Google Analytics and Google Search Console are free analytics tools that can help you learn a lot about your ideal buyers and improve your decision-making. Outreach automation tools are also essential in saving you time when reaching out to targeted prospects at scale.
Aside from that, you should be selective about which software to add to use toolset — especially if they're costly.
Resources You'll Love