So you want to build a lead generation website for your brand?
That's a great step in the right direction!
A lead generation site is often the first point of contact new prospects will have with your brand. Whether the traffic is organic, paid, or comes from social media — your landing page will shape their perception of your business.
That's going to allow you to tap into new opportunities and send your conversions through the roof.
In today's guide:
We're sharing with you the best practices for building a lead generation website for your business. But if DIY isn't your style, partnering with a WordPress web design company in Perth can help you get your site up and running quickly and seamlessly. You'll learn expert tips on how to improve your landing pages to attract quality traffic and accelerate your business growth.
Ready?
Let's get started.
What Is a Lead Generation Website?
A lead generation site helps your business generate leads and turn them into customers. It's a way for you to collect user information, such as name and email address — so you can efficiently nurture them down the sales funnel.
But how is it different from a typical company website?
Lead generation sites serve as digital brochures that inform potential clients about products and services. They educate visitors through relevant content about the company's solutions while pushing for a call-to-action to increase conversions.
Obviously…
You're not going to aim to get sales or land huge deals from a buyer in the awareness stage. So a conversion at this point could refer to:
Signing up for your email list or newsletter
Inquiring about the company's services
Downloading a freebie such as an eBook or a whitepaper
Customer journey mapping and eye-catching design are key elements in creating an effective lead generation website. If you're looking to enhance your site's performance in guiding users through these crucial stages, it might be beneficial to hire a UX designer who can optimize the overall user experience.
In other words:
You must know where most of your visitors are coming from and where they sit in the sales funnel so you can communicate with them effectively. On top of that, your site must offer a smooth user experience and require the least number of clicks possible for visitors to convert.
We'll get into all of that in more detail in the rest of this article.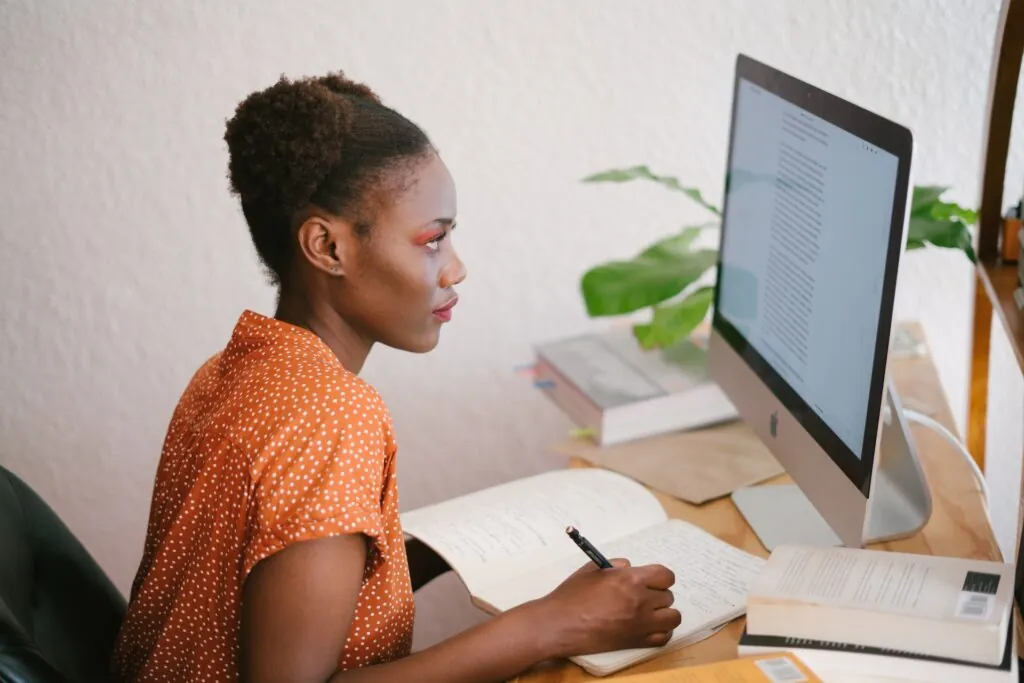 How to Build a Lead Generation Website: 14 Tips to Get You Started
Listen:
ven if you're hiring a professional web developer to build a lead generation website, the strategies we're sharing here will still be useful.
By the end of this guide, you'll have a better on what makes successful landing pages. And you'll be better equipped to provide constructive feedback and ask for revisions when necessary.
1. Map Out Your Sales Funnel
Not all prospects are stuck in the same stage of the sales funnel.
Some don't even realize what kind of problem they have, while others don't know if a solution exists. Some leads are yet to believe that your company can help them, and the others just need a little push to make the decision.
So:
A high converting lead generation website tells a story the visitor can relate to, no matter where they are in the sales pipeline. It has multiple pages anticipating and answering questions at different stages in the customer journey.
For example, you need pages that:
Educate new visitors on their problems and possible solutions
Explain how different products or services can help
Introduce your company within a context and explain relevant offers
Highlight your authority within the industry with successful case studies and testimonials
Encourage potential leads to take action through strong copywriting and CTAs
2. Diversify Your Sources of Targeted Traffic
If a website is live on the internet, and there are no visitors coming to it regularly, does it even exist?
Targeted visitors are everything when it comes to lead generation.
There are a lot of marketing strategies you can apply to drive more traffic to your website. For instance, you can do SEO, email marketing, social media marketing, paid ads, etc. What all those techniques require in common is valuable content. Because once you have enough quality pages on your website, you'll have something to engage new visitors with.
You'll begin to generate loads of organic traffic from Google each month. All that takes is some SEO optimization and keyword research to meet your target leads where they are.
Or…
You can also enhance your online presence by updating your social media profiles and regularly sharing your content there. And if you have a budget to invest, there's always the option to do paid ads where you pay an advertising network to get you direct prospects to your lead generation site.
3. Create Captivating Lead Capture Forms
Now that a lot of new visitors are landing on your website, you need to help them give you their contact information.
How do you do that?
It's simple.
A high-converting lead generation form is easy to find, fill, and submit. In other words, it should take the least amount of clicks from a user to give you their contact details.
Add lead generation forms anywhere you believe a visitor is ready to convert. After all, a potential lead shouldn't waste five minutes trying to find a way to ask you a question or subscribe to your newsletter.
4. Add Lead Magnets With Strong CTAs
A lead magnet is anything you give away on your website in exchange for the visitor's contact information. It's basically a web form that offers something like an ebook, a case study, a product sample, or a free consultation.
Look:
Having lead magnets on your site is a great way to boost conversions and leave a lasting impression on your prospects. But in order for that to work, you need strong copywriting and CTAs to support your lead magnet offers.
You should also test lots of offers with different CTAs to see what converts best. You'll be surprised by how much you don't know about your audience if you just continue to experiment and learn.
5. Optimize Your Website For Mobile
Here's a fun fact for you:
Mobile users accounted for 54.4% of overall internet traffic in 2021. And the number is likely to grow as more people around the world continue to gain access to mobile technology.
If that tells you one thing, it should be this:
You have to build a lead generation website that is fully responsible and well-optimized for mobile visitors. Meaning — your different web pages need to be functional and visually appealing to users on all devices.
In fact:
As of 2018, Google has switched to mobile-first indexing to ensure an optimal user experience for the bigger chunk of search users.
A few tips to improve your site's mobile-friendliness:
Go for a mobile-first design if the majority of your visitors are from mobile
Use a modern web font with a size of 16px
Create visible buttons that are easy to click
Optimize images to fit different screen sizes
Test your site for mobile-friendliness to keep it adherent to Google's guidelines
6. Improve Your Landing Page Web Design and Copy
What makes a landing page effective?
A compelling landing page takes your users on a journey to help them be more informed and ready to make a decision. However, not all landing pages should close a deal or encourage sales.
It all comes down to the customer journey and how you're planning to convert leads. The key here is to understand where your prospects are coming from and where they want to go.
To make your lead generation landing pages more effective, you should:
Have one clear objective for each page
Make sure your landing page isn't too long that it drives valuable traffic away
Craft persuasive copy that resonates with your visitors, depending on where they are in the sales funnel
Use an engaging, conversational tone that keeps readers glued to the page
Include support videos and images to engage distracted leads
Add powerful CTAs to make the most out of your traffic
Most importantly:
Your lead generation landing page will never be perfect or finished. There are always small things to improve and optimize to increase conversions. So, be sure to always be testing different headlines, copies, forms, and CTAs to maximize your results.
7. Publish Tons of Quality Website Content
Every day, the average human being is bombarded with thousands of ads on TV, online sites, social media, and even outside. So it should come as no surprise that conversion rates are at their lowest point in years.
The solution?
Valuable content.
In today's age, lots of businesses are after a quick buck. Thus, creating loads of content with the sole purpose of providing value is an excellent way to stick out from that crowd.
Educational content enables you to establish your company as a leading authority within your industry. Prospects will trust you more and welcome your advice with an open heart if you prove your capacities at the early stages.
On top of that:
Informational articles get a lot more shares online and on social media because of what they offer. They're also quite valued by webmasters who will link to your site and give you quality backlinks.
Ready to hear the best part?
Google appreciates educational content more than anything. Once it notices how helpful your website is, it will put it at the top and get you a lot of quality traffic.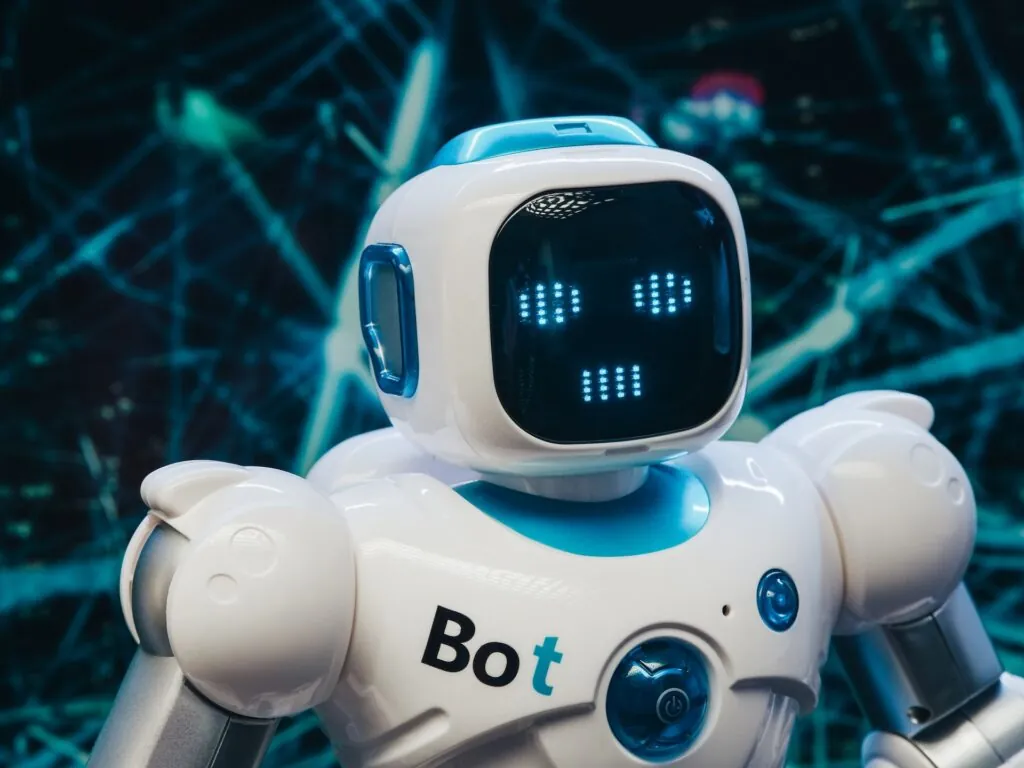 8. Leverage The Power of Chatbots
Chatbots are one of the hottest trends in the sales and marketing industry nowadays.
Do we even have to ask why?
This technology can help you engage prospects at all stages by providing instant, precise answers to most questions. They build strong relationships with potential leads and guide them through the buying process with no effort on your part.
Better yet:
Chatbots are available 24/7 while only costing you a fraction of what a real customer support agent would.
9. Use Eye-Catching Pop-ups
Pop-ups are one of the most controversial topics in digital marketing and lead generation. There's a lot of debate around whether you should add them to your site. And many marketers prefer not to use them due to the risk of pushing away valuable leads.
To be fair…
That's a reasonable concern to have as a business owner. However, scaring your audience away is far from what you should expect if you use pop-ups the right way.
The truth is:
Pop-ups are still a widely popular method in lead generation due to their attention-grabbing nature. They're a great way to boost conversions and capitalize on the traffic you're generating.
To make window pop-ups work for your lead generation website, always give users an easy exit from the form. Also, make sure to keep your design simple and to the point while you consider the pop-up's placement on the page.
10. Design High Converting Product Pages
Prospects that land on your products and services pages already know something about your company. They're interested in your offers and have a much higher chance of converting if everything goes right.
That makes such pages one of the most crucial parts of your website.
Your product page needs to feature:
Captivating titles and subheadings
Detailed product descriptions in the form of short paragraphs or bullet points
High-quality images and videos
Positive ratings and client testimonials
Aside from that, here are the golden rules for optimizing these pages:
The perfect product page anticipates all the questions, doubts, and concerns a potential lead may have. It enhances trust through a professional design and an eye-catching layout. And it focuses on benefits to highlight the true impact of your offered solutions.
11. Prioritize Search Engine Optimization (SEO)
SEO has always been the top marketing strategy for brands of all sizes and across all industries. It's a cost-effective approach to edge out your competitors and generate highly-targeted leads for your business.
Here's a quick cheat sheet to get help you better optimize your lead generation site for SEO:
Publish a lot of long-form content consistently
Build strong backlinks from reputable sources relevant to your industry
Choose a reliable hosting company with fast servers and uptime guarantees
Create internal links between relevant pages to improve indexing and keep visitors longer on your website
Make sure your all web pages are mobile-friendly
Improve your site navigation through breadcrumbs, descriptive alt texts, and clear CTAs
Optimize your site pages for faster loading times
Use high-volume, low-difficulty keywords when creating your content and pages
Optimize your images to load fast, and use keywords and alt tags to boost their relevance
Install an SSL certificate and keep your site fully secure for your audience to browse
12. Set KPIs For determining Your Site's Success
Define your key performance indicators (KPIs) from the start, and make sure everyone on your team is on the same page.
Setting performance metrics early on helps you establish road signs that tell you where to go and which strategies to avoid. You'll do a better job at tracking and evaluating your progress to meet your goals more rapidly.
Needless to say…
Your lead generation KPIs must overlap with your business objectives and plans. You want to make sure that whenever your site is performing, your business is also on a growth trajectory.
13. Discover Your Formula For Success With A/B Testing
Picture this:
You have two web pages with the same content but different CTAs. And you're not sure about which one you should use for your next lead generation campaign.
If this was the 1990s and you were advertising in a newspaper, picking a winner CTA would've been impossible. But thanks to split testing, you can easily find the answer without much hassle.
A/B testing is the process of experimenting with two variables — "A" and "B" — to learn which one performs best for your website. That can be a different web design, headline, web copy, image, or CTA.
You'll simply have two versions of your web page and send an equal amount of traffic to both. Then relying on your KPIs, you'll choose the one that drives better results and use it in your final landing page.
Split testing is one of the most creative ways to learn more about your target audience. It helps you save a lot of money on wasted traffic while increasing conversions.
14. Analyze, Optimize, Repeat
Congratulations!
Your lead generation site is now getting a lot of traffic and converting the most of it. But the journey to optimizing your lead generation landing pages is never-ending.
We can give you a thousand tips on how to build a lead generation website. But the truth is, it always comes down to testing new techniques, learning more about your audience, and implementing changes that get you closer to your goals.
So keep analyzing how your lead generation site is performing, and always optimize it to get closer to your desired results.