61% of B2B marketing professionals consider lead generation as their top challenge.
Do we even have to ask why?
Businesses with the best lead generation processes can dominate their markets for years to come. On the flip side, any company that fails to develop strong lead generation strategies will struggle to grow and meet its goals.
This guide will teach you how to gain a huge competitive advantage in your industry by improving lead generation.
You'll get detailed answers to the following questions:
What is lead generation?
What are the best lead generation channels?
What are some important rules to keep in mind in your lead generation process?
How to improve lead generation and increase conversions?
Let's begin.
What is Lead Generation?
To drive more sales to the business, companies need to capture new leads and nurture them throughout the sales journey. The process of cultivating more interest in a brand and boosting sales is referred to as lead generation — which is a shared responsibility between sales and marketing teams.
New prospects are attracted through a variety of lead generation channels and using different tactics. For example, you can capture potential buyers by creating relevant content and promoting it on social media to drive traffic back to your website.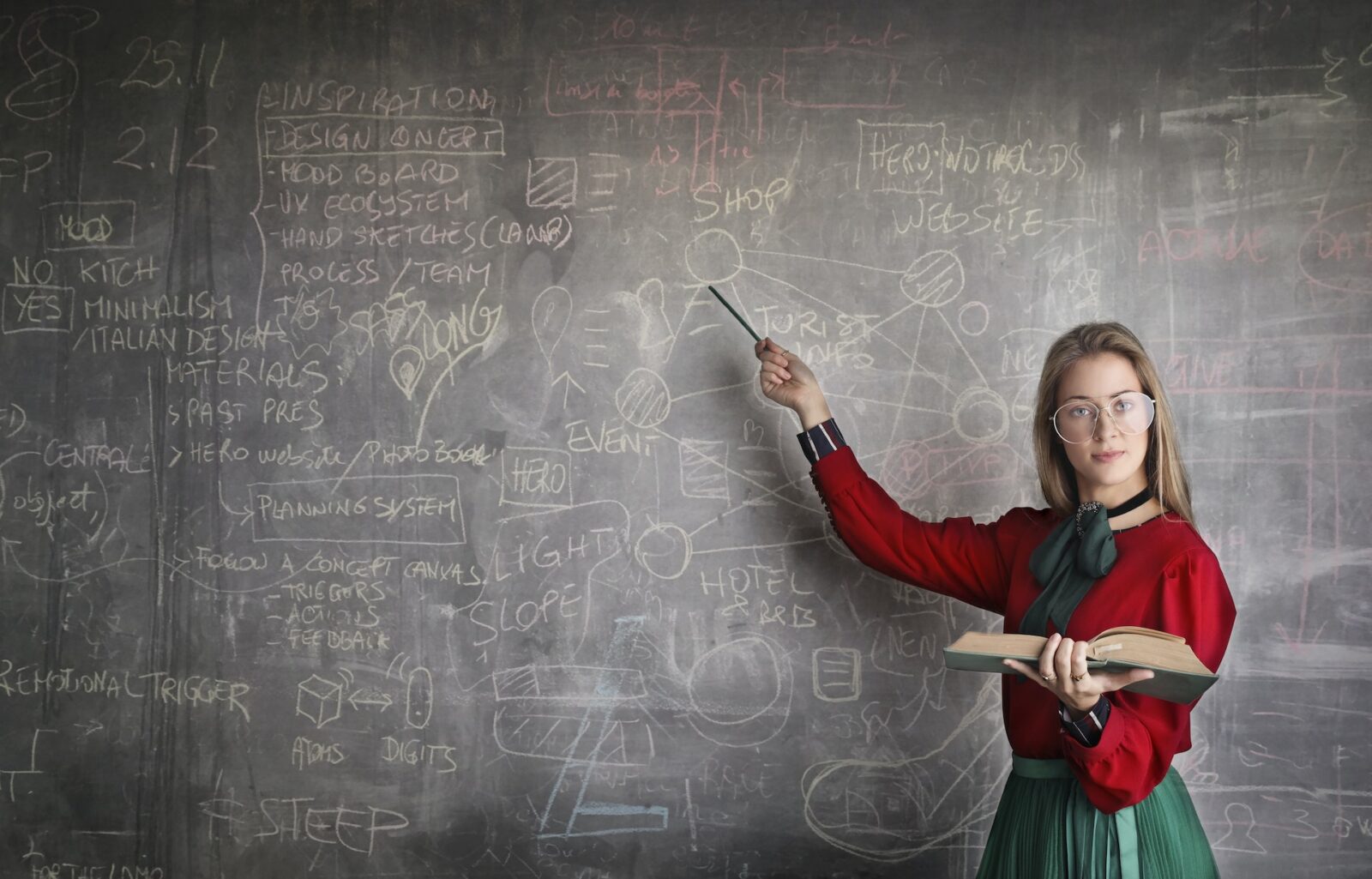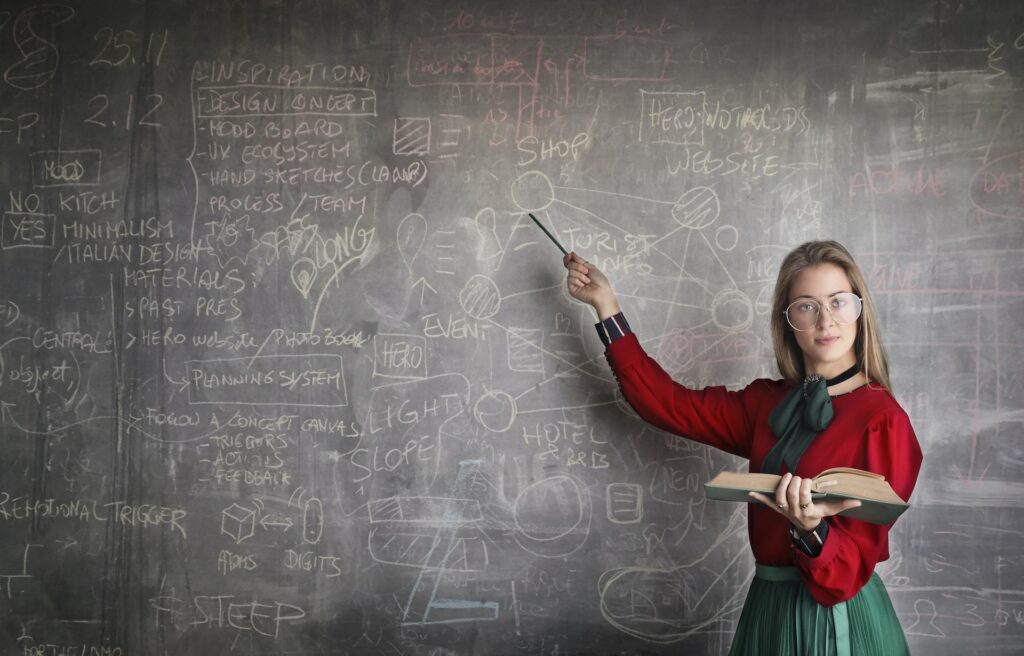 What Are the Best Lead Generation Channels?
This is a very important question to answer before we move on to the practical part of this guide.
Understanding all the different lead generation mediums helps you choose the best options to promote your business. Based on your target customer preferences and the type of content you'll create, you can pick a medium to capitalize on your efforts and maximize your results.
Top 5 lead generation channels to get more prospects for your business:
1. Organic Search
Organic traffic comes from search engine sites such as Google, Bing, and Yahoo. As of today, Google still sits at the top of the global search industry with a market share of over 92% for both desktop and mobile.
A target lead will type in a question or keyword that they have in mind and get many relevant answers. If your website is ranking at the top, most of those leads will click on the result to access your web page and find an answer.
From there, you can direct that organic traffic to a landing page to offer them a lead magnet. Or, you can directly ask them to join your newsletter with a small pop-up while they're browsing your content.
So how do you generate more organic traffic?
Your website needs to be well-optimized for SEO and up-to-date with the latest guidelines. For example, all of your web pages must load fast and be mobile-friendly to ensure an optimal user experience.
2. LinkedIn
LinkedIn is one of the top lead generation platforms that have ever existed. It's a business network where professionals from different industries can build connections, land new partnerships, and exchange information with each other.
You can use LinkedIn to promote your business and attract a lot of prospective clients. There are two main ways you can do that — either by creating targeted content or reaching out directly to prospects.
With content creation, you need to create a lot of informational pieces and provide unique insight with each one. This is another area where content marketing proves to be of crucial importance when generating new leads.
As for direct outreach, LinkedIn allows you to quickly identify decision-makers in your industry and establish lasting relationships with them. You're only a few clicks away from reaching out and initiating a conversation with anyone within your target audience.
3. Email Marketing
Email marketing is a favorite lead generation strategy for lots of marketing and sales professionals. It's a straightforward way to get into one-on-one conversations with potential customers and get them excited about buying from you.
One way you can generate new leads with email is by building your own list of prospects. With a quick online search, you can find contact details of potential leads and send them tailored messages to get their attention.
The good news is:
There are a lot of tools to help you confirm email addresses and guarantee that you're not wasting any time on leads that don't exist.
A catchy subject line, an engaging email copy, and a strong CTA are crucial for getting anyone to respond to your marketing messages. Cold prospects are more receptive to this strategy once they see the value you provide them at first sight.
4. Social Media Platforms
Aside from LinkedIn, there are other social media sites that you can leverage in your lead generation strategy. Facebook and Twitter, for example, are popular options that help many B2B companies engage with their target customers and promote their brands.
What makes these two mediums special is how they can get your business in front of prospects you couldn't reach anywhere else. You can grow your business profiles organically on these platforms and get a lot of people interested in your products and services.
To succeed on Facebook and Twitter and drive more awareness to your offers, you need to publish compelling content that gets people hooked. You can engage your target audience with captivating headlines and CTAs while covering trending topics or answering important questions.
Now:
As more and more leads begin to interact with your brand, you can direct them to the landing pages on your website. Depending on your nurturing efforts, most leads will often be past the awareness stage and are therefore more willing to give you their contact details.
We'll get in a moment into more details about the different types of content you should create and how to use them for lead generation.
5. Paid Advertising
Paid advertising is the process of running ads to promote specific offers to target buyers. This approach fits perfectly into any lead generation strategy, especially if you want to increase your results fast.
But how does paid advertising improve lead generation?
Simply put:
You'll pay an advertising platform — such as Google, LinkedIn, or Facebook — to display ads to your prospects. These target leads will come across your relevant ad and decide to click on it, which sends them to your landing page where they will convert.
Unlike directly selling, lead generation ads are more about capturing prospect information to enhance the sales funnel. So you shouldn't expect these leads to be sales-ready as they'll require more nurturing.
5 Rules to Guide Your Lead Generation Process
The biggest challenge your company might face with lead generation is familiarizing new leads with your brands without pushing them away. After all, you can't expect a complete stranger to be ready to buy from you at first glance.
So that makes you ask the following question:
What type of content should I create?
How will I promote that content?
What kind of leads am I trying to convert?
Where can I find target prospects that are ready to listen to my offers?
Here are five rules to help you answer all of those questions:
1. Prioritize Content Creation
As we've already mentioned, content is a fundamental part of any lead generation strategy you can use. It's the best way to establish yourself as an authority in the industry and get prospective buyers to believe in what you're offering.
What makes the best content for lead generation?
Relevance and value.
Your leads need to relate to every piece of content you create if you want to grab their attention and leave a lasting impression on them. For example, the blog articles you write must cover relevant subjects and answer important questions.
On top of that…
Your content has to provide real value and educate prospects about the difficult challenges they're dealing with. An informational blog post will perform much better than any other promotional content you post online.
Now:
There are a lot of content types you can use to generate more leads for your business. And they all work differently depending on your audience preferences and the marketing channels you're focused on.
Here are the most popular types of content for lead generation:
Long-form articles
Case studies
White papers & whitepapers
Infographics
Videos
Audio podcasts
Webinars
Courses
2. Focus On Quality Over Quantity
Quality over quantity is the golden rule for lead generation.
Whether it's in the strategies you use, the content you produce, or the leads you generate — you should always prioritize quality.
Some lead generation strategies work better than others. And you'll clearly be able to see that once you start tracking your progress to identify the techniques that are yielding the best results.
The same is true for content creation. Crafting a few high-quality articles a month will get you better results than if you were to create a dozen pieces half-heartedly.
As for lead quality, it's in your best interest to let your salespeople focus on only a few qualified leads and convert them. Generating hundreds of untargeted prospects will only waste your time and slow down your sales cycle.
As a rule of thumb:
You should focus on the practices that are accelerating your growth and drop the rest. You'll be surprised by how efficient you will be once you start doubling down on your most successful lead generation strategies.
3. Diversify Your Lead Generation Mediums
Speaking of successful lead generation, it's impossible to tell from the start which mediums are going to work best for your company. You have to experiment with multiple channels at first and then identify your top lead sources and stick with them.
We've already gone through the most popular lead generation channels and websites for businesses. It's best to start with a few ones in the beginning then only keep the mediums that are working best for you.
The awesome part is…
Your efforts on different channels will overlap a lot as you continue to make progress. For instance, creating content for organic lead generation works quite well with social media lead generation. You can republish the same pieces of content on LinkedIn, Twitter, and Facebook to maximize your results.
4. Segment Leads for Better Tracking
Lead segmentation is the process of segmenting leads into smaller groups based on a set of specific characteristics and parameters. You can separate prospects using demographics, interests, behavioral data, or their stage in the sales cycle.
Segmenting target prospects into different categories is an excellent way to enhance your lead generation. It allows you to maintain consistent communication with each lead individually, lower your costs, and speed up your sales cycle.
Lead segmentation is also critical for tracking your sales performance and making data-based decisions. By identifying the phase at which most of your leads are stagnant, your SDRs will be able to take quick action and focus more resources to overcome those issues.
5. Nurture Leads to Close More Sales
Once a lead enters your sales cycle, it needs to be constantly nurtured and pushed down the funnel.
You can't expect marketing-qualified leads (MQLs) to convert on their own with no effort on your sales team's part. Prospects could lose interest over time and decide not to buy from you. That's especially true when they don't understand how your products and services could help them.
Another reason why lead nurturing is vital is competition.
A potential buyer at the decision stage might have a few options at the table that they could choose from. If you're unlucky, a competitor may present them with an enticing offer that makes them think twice about their final decision.
That's when lead nurturing makes all the difference. A well-nurtured prospect would never consider a different option because they already believe in your company.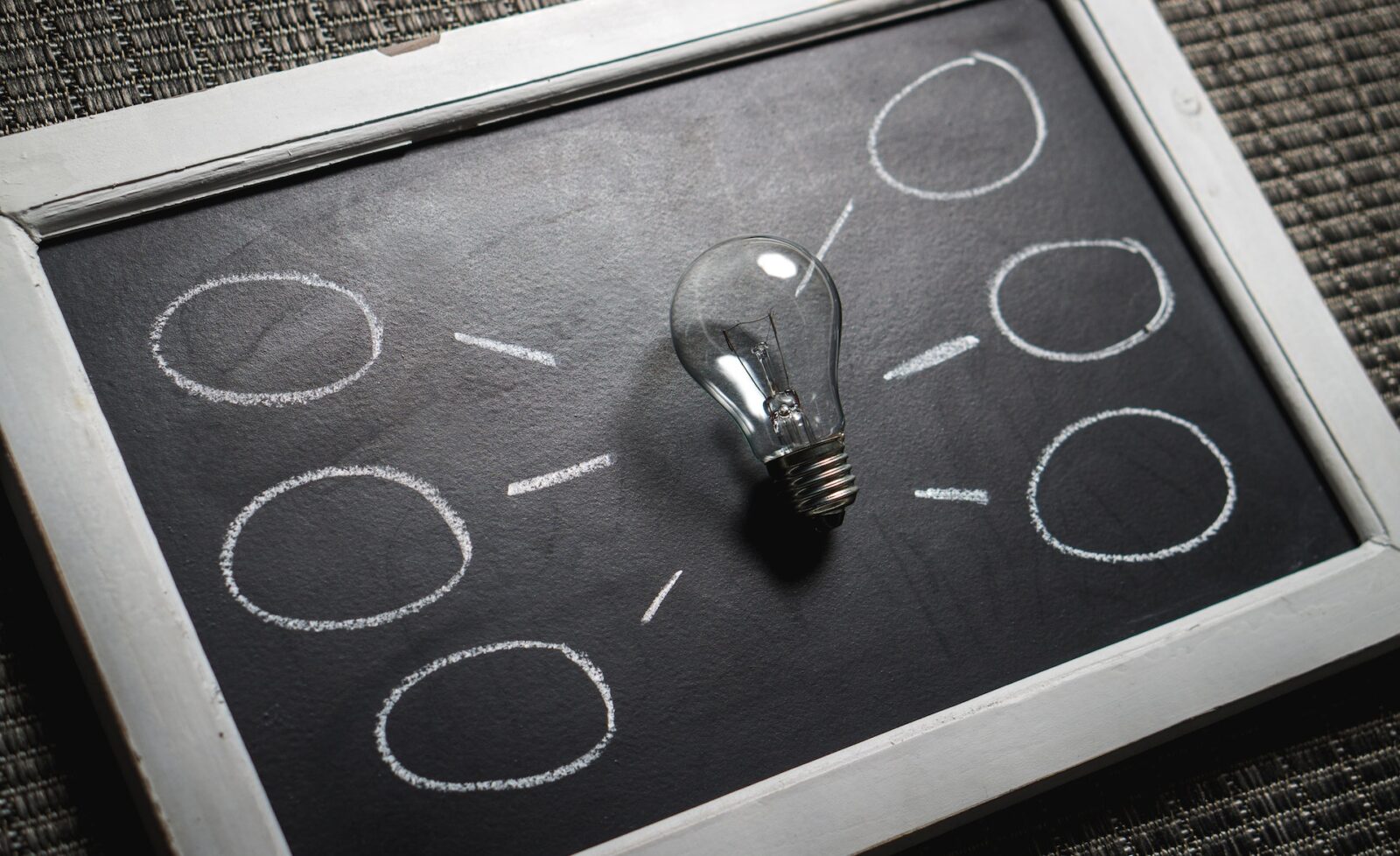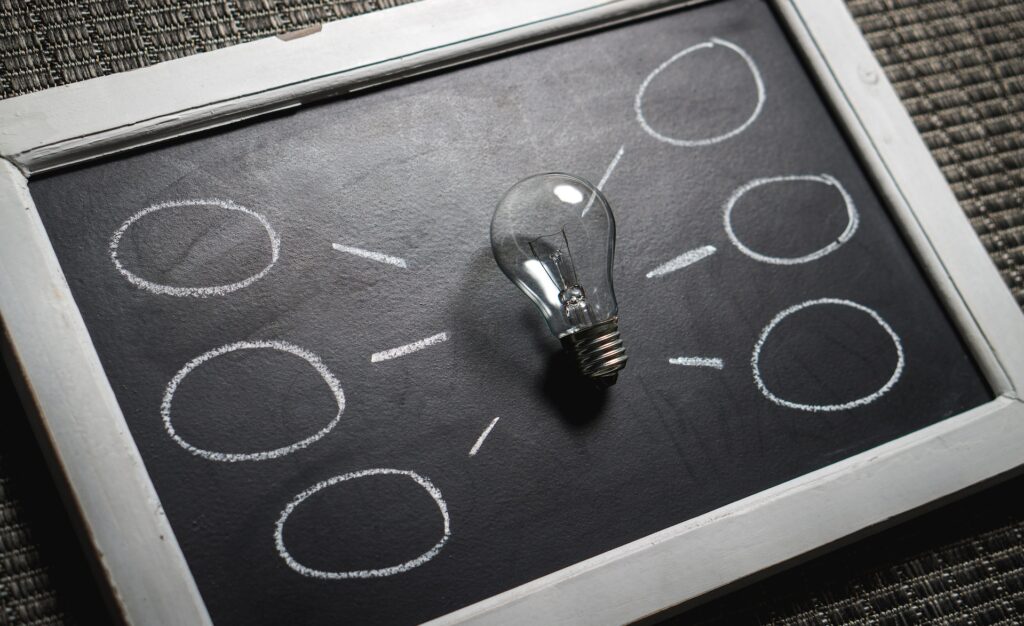 How to Improve Lead Generation: 5 Tips to Get You On The Right Path
There's no way you can grasp everything about lead generation in a single guide. Some marketing professionals have decades of experience and are still discovering new things every day that can improve their campaigns.
So far, you've learned the basics of lead generation, including the most popular channels and some important rules you must keep in mind.
Now:
We'll jump into some expert tips to help you maximize your lead generation performance. You'll learn how to optimize your campaigns to generate more leads and jumpstart your success.
5 practical lead generation tips to get you on the right path:
1. Create a Business Blog
B2B companies who run a blog generate 67% more leads compared to those who don't. So that makes having a business blog one of the building blocks for any lead generation strategy.
Blogging helps you stand out and promote your company as a thought leader in your industry. On top of that, it's a great way to gain the trust of search engines and improve your overall SEO performance.
How do you generate leads with a business blog?
Writing blog posts enables you to gain visibility in search engine results pages (SERPs) and attract more organic traffic. You can have hundreds of your web pages ranking high on Google to drive targeted leads towards your site.
But now you're just getting started!
You can publish these articles on social media sites to maintain a strong brand presence. An educational piece on LinkedIn, for example, could go viral at any time and entice a lot of qualified leads to visit your website.
Moreover:
Blog articles also fit well within your email marketing strategy. You can reach out to prospective clients with new pieces and updates to keep them engaged. Providing such value upfront helps you stick out from the crowd and will put your business at another level.
2. Launch a Newsletter
A newsletter is an email communication tool that companies use to stay in contact with their clients and prospects. It consists of an email list that your audience will join to stay up-to-date with your news and receive the latest industry-related content.
Here's the thing:
A new visitor will come from Google and land on a blog article that you wrote. And before they leave, they'll subscribe to your email list with their contact details. You can then send them a welcome email and follow up every once in a while with relevant content that keeps them nurtured.
What makes newsletters so special is this…
The contact you maintain with these prospects helps you make the most out of the new traffic coming to your website. You'll stay top of mind for potential leads and get the chance to start sales conversations with them whenever they're ready to buy from you.
3. Build Outstanding Landing Pages
A landing page is any web page on your site that's designed for capturing lead contact information. It contains a lead magnet with a web form and supporting marketing copy to nudge new visitors to take action and convert.
You can send direct traffic to your landing page with email marketing, social media, or paid ads. But you could also redirect organic traffic to convert them by promoting your lead magnet throughout various site pages.
Let's be honest:
Your landing page should be one of the most important pages on your website. Simply because it can make or break your lead generation efforts. The difference between a well-designed landing page and a poorly-designed one is the contrast between profits and losses.
So to enhance your landing pages, you need to:
Craft better headlines and marketing copy
Create a simple, easy-to-fill form with only a few inputs
Offer a relevant lead magnet that grabs your target leads' interest
Optimize each page for mobile responsiveness and fast loading
Use high-quality images and videos
Write a clear, captivating call-to-action (CTA)
Conduct A/B testing to identify your best-performing page elements and keep them
4. Offer Valuable Lead Magnets
A lead magnet is a freebie that you offer to prospective clients in exchange for their contact information. It's one of the best ways to improve opt-in rates and get more leads to enter your sales funnel.
But why do you need lead magnets in the first place?
Let's think about this…
No one is going to hand you their email address for nothing in return. But even if they're willing to, most online users are unmotivated to take action unless they have something to lose.
You can offer a variety of lead magnets depending on your marketing objectives and target audience preferences. The most popular lead magnet formats to use in your lead generation are:
Ebooks & long-form guides
Case studies
Whitepapers
Live webinars
Product samples
Free trials & templates
Training courses & videos
Finding it hard to create effective lead magnets?
You can recycle some of the content you already have to create a new lead magnet and add it to your website.
For example:
You could add more content and infographics to an existing long-form post to turn it into a brand new ebook. Then, upload it to your website in PDF format for your prospects to download. You just need to make sure that you're offering unique insight and bringing value with everything you say.
5. Include Attention-Grabbing CTAs
A call-to-action (CTA) is a button, a phrase, or a hyperlink that tells the visitor to take a specific action. It's used to guide prospects during the buyer's journey toward completing a single task with the goal of increasing conversions. 
Some examples of CTAs for landing pages include:
Subscribe
Join Our Newsletter
Get started!
Download For Free
Get Now
Start Free Trial
CTAs could also be used at any stage and with any lead generation strategy. You can include calls-to-action to increase email responses, improve social media engagements, boost click-through rates on paid ads, etc.
Now…
For a CTA to be more effective, it needs a strong web copy to support it. Explaining why your offer is valuable and how it can help potential buyers is crucial for getting more people interested in it.
You can also increase conversions by creating a sense of urgency around your offers. Are you giving free trials within a specific timeline? Add a countdown timer next to your CTA to evoke urgency.
Most importantly:
Button CTAs need to be designed specifically to stand out and grab the visitor's attention. For example, using a contrasting color with a power word as a text for your button is a sure way to send your conversion rates through the roof.
Be sure to keep an open mind when creating a design for your buttons. Try out different texts, colors, and CTA placements then track your results to choose the most effective version.