Struggling to get new clients for your business?
We've got just the perfect solution to your problem in this article!
Lead generation…
A well-executed lead generation campaign might be all you need to get your company on the right track. So this article will teach you everything you need to know about it as a process and how to get started.
You'll learn what lead gen is and why it's essential for your business growth. More importantly, we'll share with you 7 brilliant ways to generate leads and convert them into customers.
So let's get into it!
What Is a Lead in Sales?
In sales, leads are any potential clients that you can convert into paying customers. Quality leads have specific traits matching your ideal customer profile — which makes them easier to engage and nurture throughout the sales funnel.
There are various types of leads depending on how you want to organize your lists. If you look at them by interest, you have the following types:
Cold leads — are potential customers that are yet to express interest in your offers
Warm leads — are any prospects with a slight interest in your company. If engaged right, these will usually be open to hearing more from you.
Hot leads — can also be referred to as sales-ready leads due to their high level of interest in your solution. If you play your cards right, they'll be open to converting and can stick with your solution for a long time.
But you may also look at potential prospects depending on the lead generation strategy you use:
Inbound leads are the leads you collect through inbound tactics. Those are strategies that can help companies attract prospects instead of reaching out to them — such as content marketing, Google organic, social media marketing, etc.
Outbound leads can be generated through active outreach campaigns conducted by the sales team. For example, a warm lead that you generate via cold emailing is an outbound lead.
We'll dive in a moment into the main differences between inbound and outbound lead generation. But first, let's understand what this term actually means.
What Is Lead Generation?
Lead generation simply is the process of finding leads for a business and turning them into clients. It's a way for thriving companies to generate interest in their best offers and increase sales conversions.
Each business has its own needs and growth objectives, so there are many strategies that can be used for finding quality prospects. However, the stages in the lead generation process are usually the same — which includes prospecting, outreach, nurturing, and then closing the deal.
Due to the overlapping duties between sales and marketing in lead generation, it's usually the responsibility of both departments. For example, the marketing team will create content to attract interested leads, then hand them to sales reps to nurture them further and close the deal.
Why is Lead Generation Important for B2B Companies?
Lead generation is the heartbeat of your customer acquisition plan. It's an essential element in your growth strategy that can help you transform your business. Once more quality leads start entering your sales funnel, you can expect amazing benefits and outstanding results.
Here are some ways lead gen can help your B2B company achieve more:
Lead Generation Strategies Will Grow Your Revenue
The main purpose of lead generation is to get more clients for your business — which eventually boosts your revenue.
The marketing team will help you create valuable resources that attract targeted prospects in your specific niche. So with a strong sales team handling those new leads, your conversion rates will go through the roof and you'll be able to increase your business income.
Lead Generation Strategies Will Boost Visibility and Brand Awareness
Brand awareness is one of the main challenges facing businesses of all sizes — especially in competitive markets. And unfortunately, most of the strategies used for increasing brand exposure are either too costly or unsustainable in the long term.
The good news is:
Lead generation is the perfect solution to all those problems. When done correctly, it could be an efficient way to introduce your best offers to any market and cultivate a genuine interest in them.
The way that happens is simple:
Your company will create tons of helpful resources and promote them throughout different marketing channels. This gets you wide exposure in the industry and promotes your brand to the right consumers.
For example, you may place an ad in a trade magazine or a relevant social media group to bring leads to your business. Some of those leads will buy from you later on down the funnel and stick to your brand. But even those who don't will still learn about your company and get a positive first impression of it.
This establishes you as a thought leader in your field, which increases the likelihood that brand-aware leads will use your services in the future.
Lead Generation Strategies Will Shorten Your Sales Cycle
Another way lead gen can help your business grow is by shortening your sales cycle. This practice enables you to close more deals in less time and eliminate all the friction in your sales cycle.
How does that happen?
For starters, effective lead generation is all about targeting the right prospects. So by developing a detailed ideal customer profile (ICP) to use in your lead gen campaigns, you'll guarantee that you're only talking to quality prospects with a high chance of converting.
In addition:
Scoring leads accurately enables you to offer the right content piece at the right time to each prospect. Knowing what's keeping prospective clients from taking further action is crucial. Because that allows you to anticipate their needs from the start and communicate accordingly.
Lead scoring is also essential for saving your SDRs time as it helps you hand them only sales-qualified prospects that can be pushed down the funnel faster.
Lead Generation Strategies Will Create Networking Opportunities
Lead generation provides a great networking opportunity for those willing to take it. Because when you target other companies, you'll be doing more than earning their business.
It's possible that one of your leads will want to team up with you for an event, a project, a live webinar, a podcast episode, etc. This will expose you to their network of associates, which can open doors for even more business.
Sometimes, target companies may not have a serious need for your products and services — so they don't convert. But the strong impression you leave on them could turn them into a serious referral source for your company.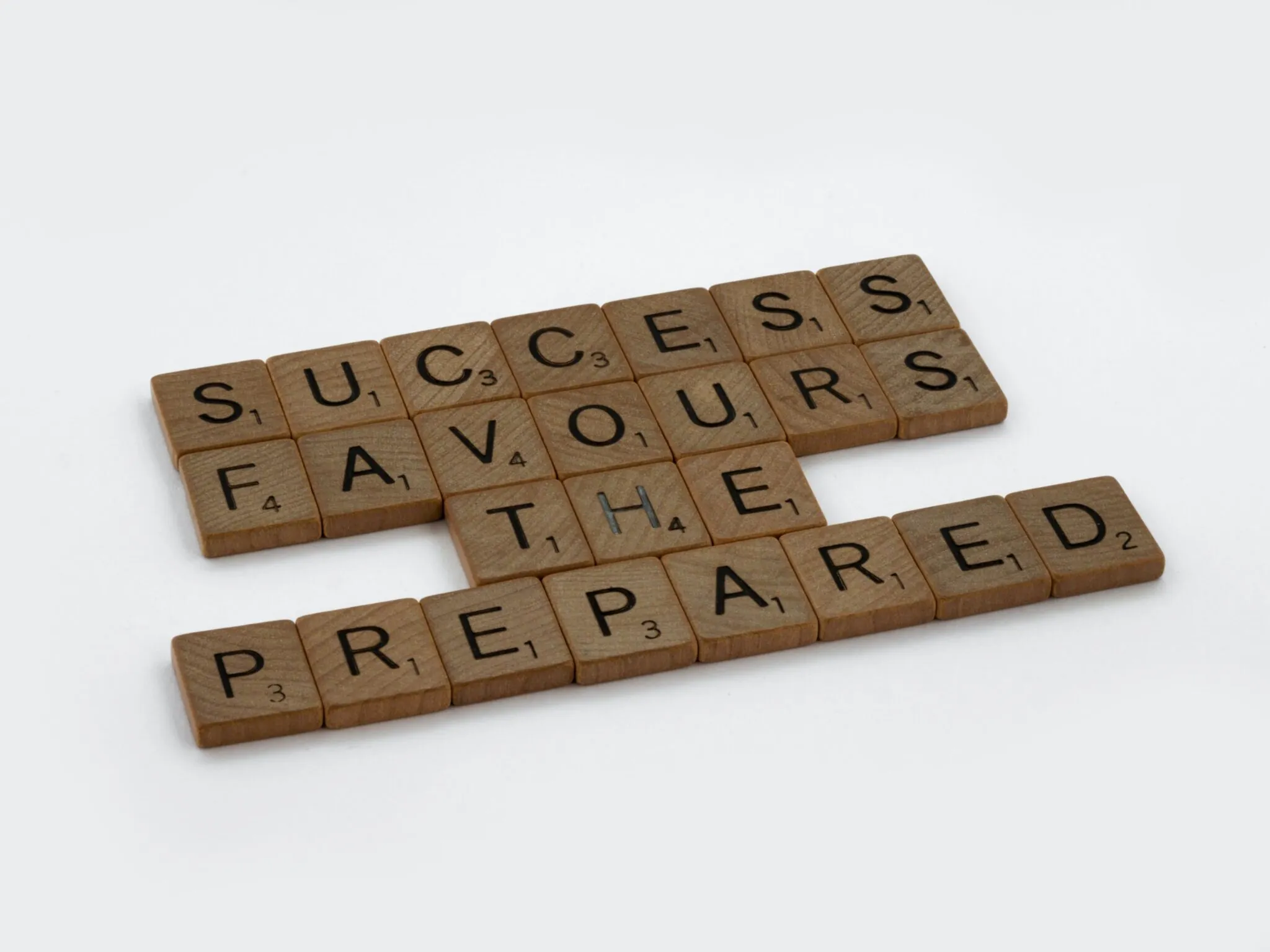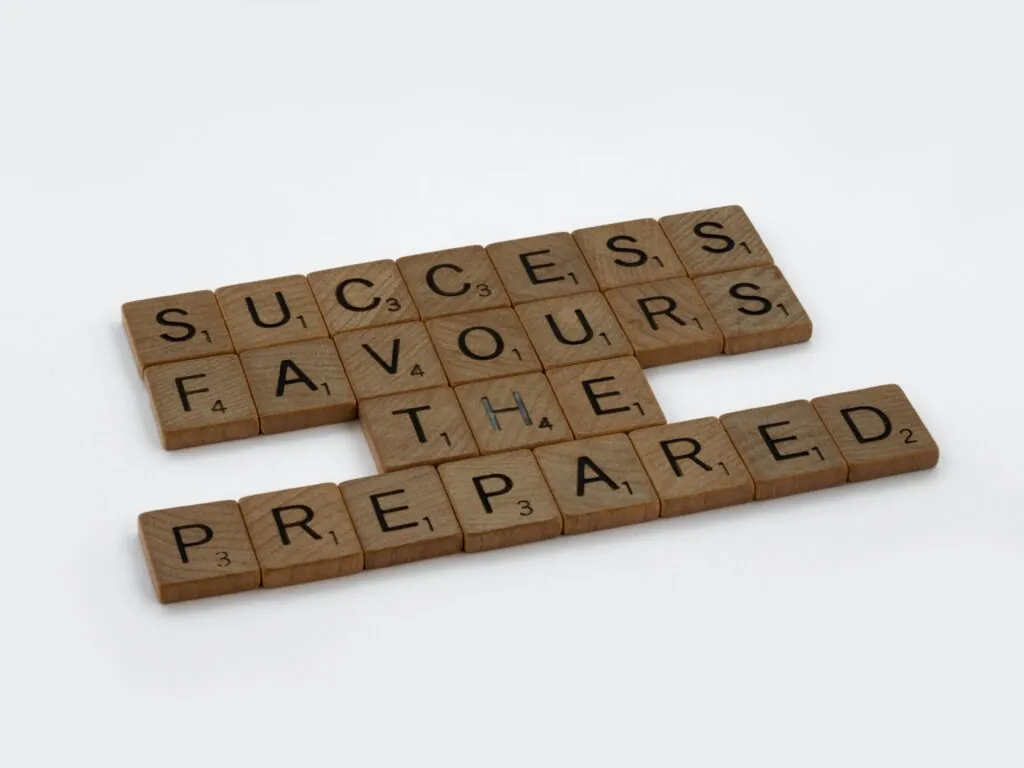 What Are the Two Types of Lead Generation?
Lead generation strategies vary depending on how they're executed and the types of prospects they help you attract. Here's a simplified breakdown of inbound and outbound lead generation to help you understand the two techniques more easily:
Inbound Lead Generation
Inbound leads are leads that come to your business and contact you first. They are typically drawn in by organic content, paid ads, email marketing, social media, or even word of mouth. Once the initial contact is made, your marketing and sales teams will work them down the funnel.
Advantages of inbound lead generation:
It's a more passive approach that doesn't require much hands-on work compared to outbound lead gen tactics.
Attracts more qualified leads that are easier to engage and convert. Prospects that initiate contact with you are more interested and have a favorable impression of your brand.
Brings a higher ROI in the long term considering its low-cost nature. For example, organic leads coming from Google will cost you 0$ and may keep coming for a long time.
The sales cycle is much shorter due to the initial interest. You also don't have to worry much about being annoying or too pushy with your campaigns.
Disadvantages of inbound lead generation:
It's a more competitive approach because all the big players are doing it.
It gives you less control over who you want to contact and work with.
It takes longer to start getting you enough leads that can keep your sales team busy.
It requires a lot of testing and analytics and it's sometimes difficult to identify the most important metrics to focus on.
Outbound Lead Generation
Outbound lead generation involves actively going after targeted leads through research, prospecting, and outreach. That includes direct tactics such as cold emailing, cold calling, LinkedIn outreach, etc.
Unlike inbound lead generation, this strategy requires a lot of personalization to work. You can't expect a prospective client to respond to a stranger unless they're offered a relevant, valuable offer from the start.
Advantages of outbound lead generation:
It guarantees faster brand awareness with more conversions and closed deals
It gives you more control over which audiences to target specifically and what tactics to use
It's ideal for smaller companies and startups as it allows them to escape fierce competition and start selling.
Disadvantages of outbound lead generation:
It requires more work than inbound marketing as you need to actively find and contact new leads.
It puts your brand at the risk of annoying potential clients through irrelevant content and unsolicited messages.
It's not possible to sustain your results if you stop your outreach efforts.
What Are the Best Marketing Channels For Effective Lead Generation?
There are various lead gen methods you can implement to get new prospects effectively. Here are the most popular ones:
Search Engine Optimization
Organic traffic is a form of free inbound visitors that come in through search engines such as Google and Bing. This type of prospect is great for two reasons: one, they're highly targeted. And two, they cost nothing compared to outbound leads.
Leads coming from Google organic usually have a question in mind that they want to be answered. If you can offer them a quick solution to the challenge they're facing — they'll be more likely to subscribe to your newsletter or contact you directly.
LinkedIn
LinkedIn is the world's largest professional network and one of the most important lead generation channels for organizations in many industries. Not only is it a highly effective medium for raising brand awareness, but it's also a great way for companies to find and connect with their ideal buyers.
LinkedIn InMail messaging system is a unique feature that makes it easier for salespeople to talk to prospects. It allows premium users to reach out to anyone on the platform, even when they're not 1st-degree connections. So if all your cold emails or cold calls are getting ignored, maybe it's time for you to try to start sending InMails!
Leads Generation Ads
Online paid advertising has ten an effective lead generation approach for different types of companies. Ad networks give businesses the chance to promote new campaigns to relevant users quickly and at a competitive cost compared to other strategies.
There are a lot of ad platforms that your marketing team can use to get new leads. The most popular ones are Google Ads, LinkedIn Ads, Facebook Ads, YouTube Ads, Taboola, and AdRoll.
Determining which ad platform you should use depends on a few factors including:
Your target audience
Your preferred ad type and format
The popularity of the ad platform in your industry
The average cost for each ad campaign
For example, if you're targeting financial directors in the healthcare industry, you may want to run ads on a professional ad network such as LinkedIn where the lead quality is high and the cost is reasonable.
Generating leads for B2B using paid advertising can be challenging. So it takes a solid marketing strategy and a lot of testing before you start seeing positive results.
For instance, one way you can boost your chances of success is if you use captivating videos and imagery instead of outdated banner ads. Also, you need to write engaging ad copy that grabs attention while targeting relevant keywords in your text.
Sales Engagement Platforms
Sales engagement platforms are usually defined as additional sales tools that can enhance your CRM's performance. For example, they help you enrich existing consumer data, automate specific tasks, or track your results throughout the sales cycle.
But:
One of the main benefits that's often overlooked is the large database of leads you can access once you start using a sales engagement website. With a few simple clicks, you'll be able to sort through millions of results and make a lead list that your salespeople can start contacting right away.
These platforms will save your sales reps time so they can concentrate on converting more prospects. You'll get the chance to quickly build lists of leads that contain all the information you need to start your outreach. And the best part? You won't have to sacrifice lead quality or worry about your salespeople wasting months on irrelevant opportunities.
When choosing a sales engagement site, it's best to find a beginner-friendly platform that provides accurate contact data, robust automation, as well as seamless CRM integration.
Social Media Marketing
Social media marketing still remains a powerful lead generation tool — even for the largest companies in B2B industries. And there are a lot of ways to attract prospects to your business through social platforms.
For example, you can capture new leads by:
Driving direct traffic to your landing pages
Getting people to message you directly via the platform
Running targeted ads to capture lead information
Raising brand awareness by posting regularly
The rule with social media websites is simple… If you build a strong business profile while actively sharing valuable content and interacting with others, you'll win.
Now:
With various platforms to choose from, it may take some trial and error to find a social media site that's right for your brand. So we recommend that you get your business active on at least two or three platforms before you make a decision.
7 Smart Tactics to Generate Leads for Businesses
Now that you understand what lead generation is and the huge benefits it has to offer, it's time to dive into some practical tips so you can get started. We've compiled a list of smart tactics that can help you generate more leads for your company and stand out from the competition.
Here are seven ways to attract more prospects and convert them into sales:
1. Build a Strong Brand
Developing a solid brand for your company is a crucial step in your journey to lead generation success. If you want to stand out from the competition and capture prospect attention, you must perfect all the important aspects of your brand identity.
Branding is also crucial for establishing trust with new leads and getting them to convert more easily. A potential client is more likely to buy from you once they see that you're a genuine brand with a professional look and real people behind the business.
Your target audience will connect with your brand through the following elements:
Logo and tagline
Typography and colors
Imagery and visuals
Website design
Language, tone, and voice
Values and mission
Personality
To create a brand identity that covers all those core aspects, you need help from a professional digital agency. Experienced creative directors, copywriters, and graphic designers will know which questions to ask about your company and will help you answer them. That's a key step in developing a brand image that truly reflects what your business is about.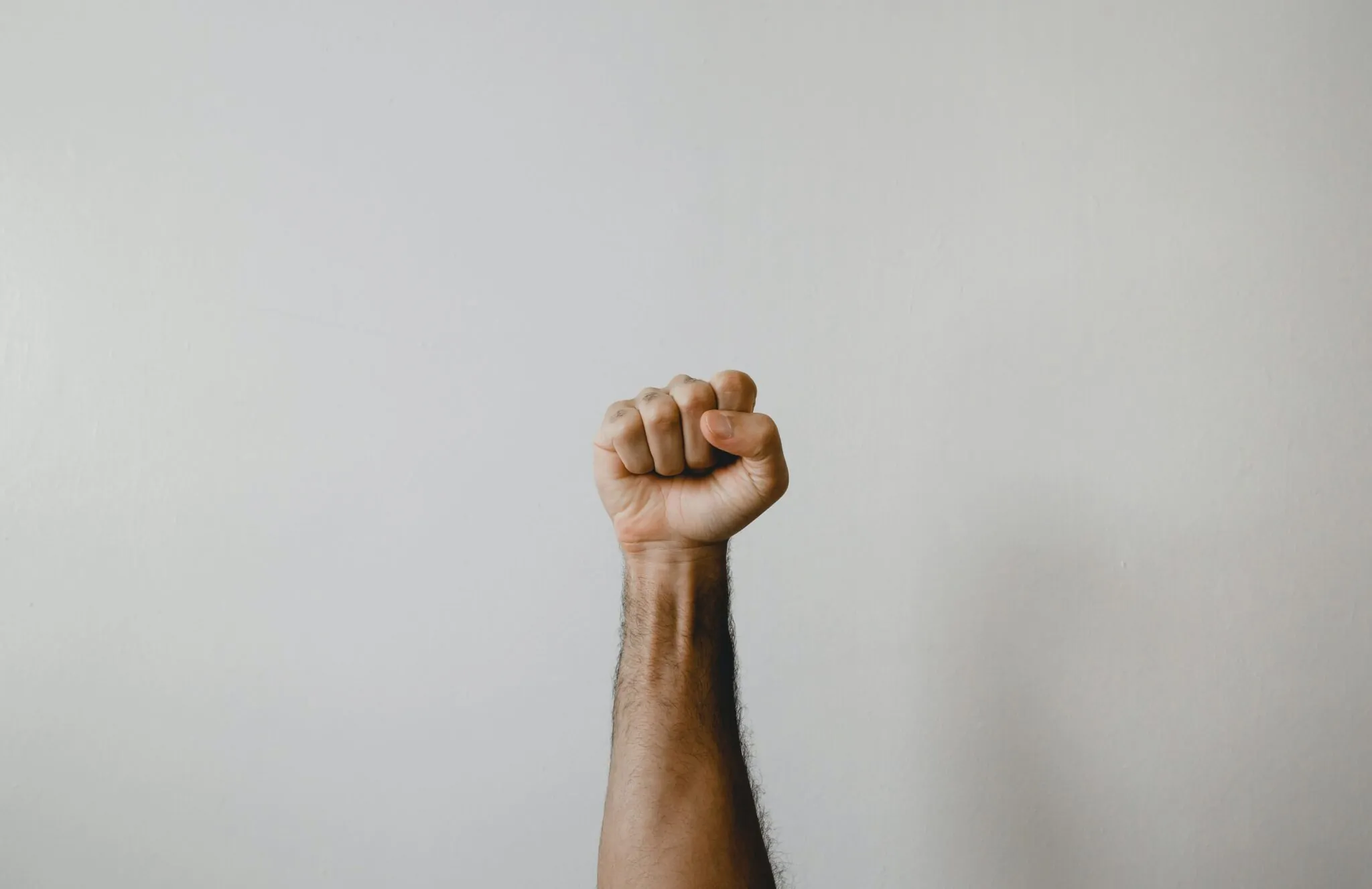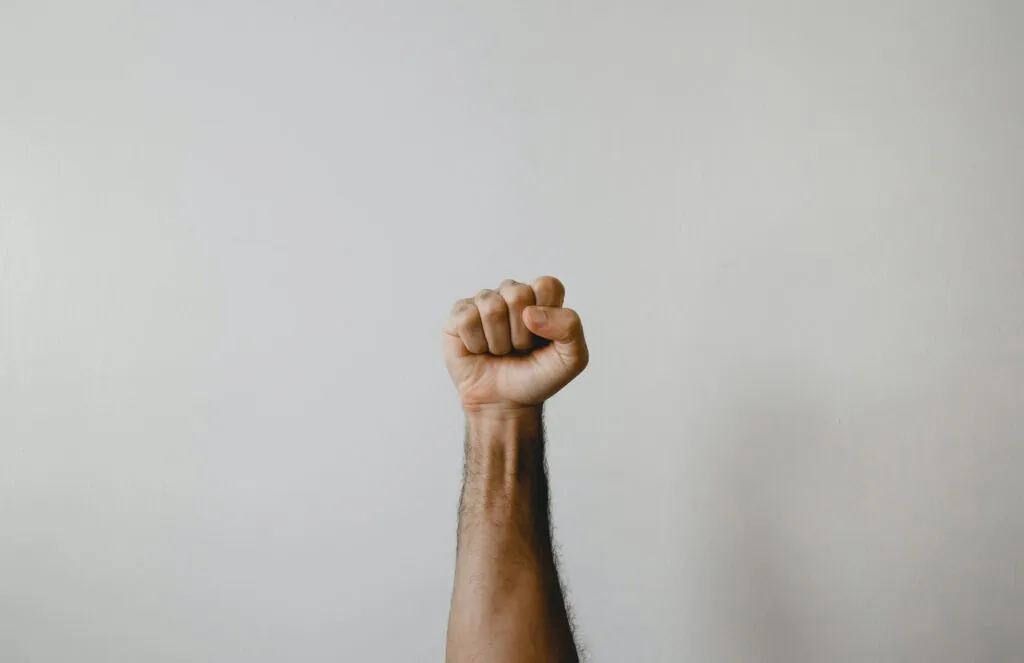 2. Create Helpful Content Resources
Making a strong first impression with a captivating brand is great for your sales results, but there has to be real value behind what you're offering. Or else, prospects will be quick to form opinions about your authenticity.
The best way to generate quality leads quickly is to offer valuable content in advance. Without any expectations from your prospects or asking for anything, you must provide them with all the answers they need to overcome their challenges. This is an excellent approach for increasing conversions and enhancing brand loyalty in the long run.
Helpful content can come in many types and formats. For instance, your content marketing team could create:
Blog posts and guest posts
Images or infographics
Ebooks and checklists
Case studies
Whitepapers
Informational videos
Audio podcasts
Live streams and webinars
Some of these forms may fit your brand better than others. And it all depends on your marketing and sales objectives. For example, if you're in a technical field where visuals are key, video tutorials and webinars may be a lot more efficient in providing detailed solutions.
All in all:
You must focus on a few formats at first to boost your brand presence across different platforms. That means creating only blog posts, infographics, informational videos, case studies, and ebooks. Once you find out more about your audience and understand their preferences, you can shift your focus toward what's working best.
3. Harness the Power of SEO
Search engine optimization (SEO) is the practice of optimizing a website based on a wide set of ranking factors to improve its visibility in Google. It's the top marketing strategy for a lot of businesses in today's world. But do we even have to ask why?
Companies ranking high on Google's #1st page for relevant terms receive thousands of organic views each month and generate dozens of new leads off that. Not only are these leads free, but they're also super-targeted and have a high chance of converting. That makes SEO one of the best sustainable, low-cost techniques for attracting prospects.
Despite how complex it may sound, SEO is actually a pretty simple process. If you want to get your business on the first page of Google, you must do the following:
Research relevant informational and buyer intent keywords
Create valuable, long-form articles around those keywords
Optimize all pages for on-page SEO
Build strong backlinks from reputable websites in the industry
Develop a smart internal linking structure to improve crawling and indexation
Optimize all web pages for a faster loading speed
Build mobile-friendly pages to ensure a seamless user experience on different devices
Another thing you must do is create a Google Search Console account and a Google Analytics account. These are free SEO tools developed by Google to help you track errors with your website and optimize your performance.
Now, here's the truth:
While Google is the main lead source for many companies, SEO is still a competitive process that takes work and patience. You shouldn't expect your web pages to start ranking at the top from the first month. That's why it's important to have multiple lead sources to secure your sales growth.
4. Take Full Advantage of LinkedIn
There are several ways to use LinkedIn for lead generation purposes. Here are a few suggestions to get you started:
Create a LinkedIn page for your business: building a strong brand presence on LinkedIn starts with creating a page for your company. Then, you should capitalize on that by producing engaging content in different forms including video, written posts, images, infographics, live streams, etc.
Create optimized profiles for all your employees: Make sure your employees and executives have professional-looking profiles. Optimizing personal profiles on LinkedIn is key for promoting yourself as a trustworthy company with real people behind it.
Actively engage with potential buyers on the platform: You have to communicate with potential buyers on the platform by producing educational content pieces and sharing them on personal profiles, groups, and related communities.
Leverage the power of LinkedIn Sales Navigator: Sales Navigator is a premium tool on LinkedIn that gives sales professionals access to a large database of potential buyers. It allows companies to build large lists of potential buyers that perfectly match their ICPs.
Use paid advertisements: LinkedIn enables companies to promote paid ads throughout the platform. With the advanced targeting options and reporting systems available to you, you can create highly performing ads that can get you a lot of prospects.
5. Get On Social Media
Social media is a great way to connect with your audience and build brand awareness. The more people know about your company and what you do, the more comfortable they will be once they enter your sales funnel.
Social platforms are also an excellent place to respond to prospect inquiries and communicate with existing customers. Having an active profile on certain social media sites can help you build trust with potential customers and maximize engagements.
Now:
There are many social media platforms that businesses can use for lead generation. The most popular ones are Facebook, Twitter, YouTube, LinkedIn, and Instagram.
The thing is: not all of them are an ideal choice for your company. So choosing good platforms is essential for improving your lead gen results in the long haul. Although it depends on your audience and marketing goals, getting started with Facebook, Twitter, and LinkedIn is often a good option for most businesses.
As for the content you can share, most social platforms support multiple formats, including text, images, video, audio, and live streaming. So your options for producing and repurposing content are limitless as long as the questions you're answering are both important and relevant.
6. Use Email Marketing
Building an email database for your company is extremely important… And the reason for that is straightforward!
An email list that you own will help you stay in direct contact with potential clients forever. You wouldn't have to worry about your profile getting deactivated (as in the case with social media) or losing rankings overnight with SEO.
There are a variety of ways you can build a solid email list to enhance your lead generation. The best way to do that is to create a newsletter and start collecting emails by offering lead magnets on your website. This guarantees that anyone joining your email list will be a target client who's already interested in your offers.
Another way to grow your list is to use sales engagement platforms to find relevant leads. A prospecting website such as Apollo.io can help you find and save hundreds of leads with their contact information so you can start new sales conversations.
Once your lead list is ready, you can initiate outreach to qualify new prospects and get them ready for the sales process. Your email sequence should have an opening email as well as spaced-out follow-ups that can maximize your open and response rates.
7. Test, Learn, Then Adapt
Here's the truth about lead generation:
Most techniques used by companies to get new clients a decade ago are no longer useful today. That goes to show how lead generation is an ongoing process that's ever-evolving with a lot of strategies and technologies being introduced every day.
To improve your lead generation results, you must set key performance indicators (KPIs) and track them throughout the process. This enables you to identify what's not working in your strategy and allows you to double down on your most effective channels and strategies.
Aside from that, you should always be testing new techniques and abandoning the practices that are wasting your efforts.
To save time and lower your lead gen costs, you need to automate repetitive processes by leveraging automation tools. For example, you can use software to automate email follow-ups and track open rates and responses. That will not only reduce time waste but also send your engagement rates through the roof.