How do software companies get high-value customers, at a low cost, and on a consistent basis?
The answer is simple: lead generation.
Lead generation is often the lost piece of the jigsaw when it comes to business growth for SaaS businesses… Mainly because new customers are the foundation of any thriving company.
And that's why we've created this guide for you!
Today's article will teach you everything you need to know about lead generation for software companies. You'll learn the best tips and strategies for attracting qualified prospects to your business and how to apply them.
This guide will cover the following:
What is a lead? And what makes leads different?
What is lead generation?
Why do SaaS companies need lead generation?
What are the two types of lead generation?
Best lead generation channels for software companies
5 crucial questions to ask when getting started with SaaS lead generation
So, let's get into it.
What Is a Lead?
A lead is any potential customer who might be interested in your company's solutions. Basically, any individual or organization that has shown interest in your brand should be considered a prospective buyer.
Leads can show interest in a SaaS product or service through interaction in many ways. For example, they could fill out a contact form on your company's site, sign up for a trial, reach out via email, or even comment on your social media.
Marketing and sales professionals like to break down prospects into multiple categories depending on where they are in the sales funnel. This enables them to understand their leads better, improve conversions, and speed up the sales process altogether.
What are the 6 types of leads?
Cold leads
A cold prospect is a lead that hasn't shown any interest in what you're offering — even though they match your ideal client profile (ICP). Marketing teams usually generate such leads through direct outreach via cold calls or cold emails.
Cold leads are typically the hardest to engage and convert.
Warm leads
Warm prospects are often aware of your brand and the solutions it's offering. They may not have an excruciating need for your software now, but they're likely to convert once they understand its importance.
If you nurture a warm lead constantly with the right content, you'll increase their chances of converting.
Hot leads
A hot lead is any prospect who's already aware, interested, and convinced of your SaaS solutions. They understand how your software can help them grow and consider it the quickest fix to the challenges they're having.
If your salespeople play their cards right here, these sales-ready leads will certainly buy from you and stay loyal to your brand in the long run.
Information Qualified Leads (IQL)
Information qualified leads are problem-aware prospects who are open to receiving information about your software. They're still in the research phase trying to understand the different options they have before they make a buying decision.
IQLs usually enter your sales funnel after consuming an educational content piece. For example, they may read your blog posts, download an ebook, or even sign up for a free trial. That makes them the perfect lead type to focus your personalized nurturing efforts on.
Marketing Qualified Leads (MQL)
As their name suggests, marketing qualified leads are potential clients who are ready to be marketed to. They're one step ahead of IQLs in that they're interested in your software particularly. Yet, they still require a bit more convincing before they start talking to your sales team.
Differentiating IQLs from MQLs can often be challenging since they're both interested. But what makes MQLs different is that they're past the basic awareness and are ready to gain in-depth knowledge about your SaaS solutions.
If you're finding it hard to spot the difference, think of MQLs as warm leads who need to learn a bit more before they make a decision.
Sales Qualified Leads (SQL)
Sales-qualified leads are at the very bottom of the funnel — so that makes them equivalent to hot leads. They've gathered all the information they need about your company and the software you're offering. More importantly, they have the need, the money, and the authority to make the purchase decision when the time comes.
SQLs are the responsibility of the sales team — which is why it's important to have an efficient lead scoring system in your software company. Being able to pass SQLs to your sales team faster is important for increasing sales and conversions.
What Is Lead Generation?
Lead generation is the practice of identifying interested prospects and engaging them through relevant content with the end goal of converting them into buyers. It's the most critical sales and marketing duty for software companies who are serious about growing their customer base.
Despite its importance, lead generation is actually a simple concept…
Software companies can generate new leads through different channels online. The most popular ones are content marketing, SEO, PPC ads, email marketing, etc.
By creating high-quality content and promoting it across these channels, marketing teams will be able to attract different types of leads to the sales funnel.
Targeted prospects who are inside the funnel will then be nurtured and tracked throughout all stages until they're ready to convert. Once a lead is willing to buy, it's time for your salespeople to take on and convince them of using your SaaS products or services.
Why Does Your SaaS Company Need Lead Generation?
Grow Your Sales Pipeline
Almost every company on the planet today is struggling with extending its customer base and getting existing clients to stay for the long term. And that's what makes growing the sales pipeline the #1 priority for every marketing and sales team out there.
The most obvious benefit of lead generation for SaaS businesses is getting more quality clients. With a well-executed lead generation plan, software companies can find, attract, and convert lots of quality prospects consistently and at a reasonable cost.
Establish Business Credibility
Credibility is regarded by most marketing and sales experts as one of the key factors of success for any SaaS product. If prospective buyers don't trust your brand and believe in its potential, your business will have a hard time landing any deals that are worth the effort.
Lead generation is a fast track to enhancing trust and gaining topical authority for your SaaS business. By creating valuable content that solves real problems, new readers will be quick to entrust your expertise and try your products.
Improve Brand Awareness
The best lead generation tactics will not only help you get new clients. But also, you'll be able to reach target leads that aren't interested and stay on top of their minds.
This significant increase in brand awareness will put your SaaS business at the front whenever a new prospect realizes they need help with a problem. To give you an example… If you're dominating search engines for hundreds of SEO keywords, prospective buyers will always be a couple of clicks away from consuming your content and entering your sales pipeline.
What Are the Two Types of Lead Generation? (Inbound vs. Outbound)
Depending on how marketers can attract new prospects, lead generation can be broken down into two categories:
1. Inbound Lead Generation
Inbound lead generation is when prospective clients are the ones discovering your software solutions or reaching out to you first. It includes different strategies such as content marketing, search engine optimization, paid advertising, etc.
Pros of Inbound Marketing:
The main advantage of inbound lead gen is that the prospects are already interested in your SaaS offers. And that makes them more likely to convert. All you have to do is bridge the gap between their needs and your solutions while highlighting what makes your brand unique.
In addition, an inbound marketing strategy will cost way less compared to outbound lead generation. Aside from the upfront content creation costs, you can expect a consistent flow of leads at a reasonable price.
Cons of Inbound Marketing:
The downside of using inbound strategies to get more leads is that the whole process can take a lot of time. If you're doing SEO — for example — you may have to wait for months before you can see any quality leads entering your sales funnel.
On top of that, inbound lead gen tactics are usually competitive and require a lot of brand authority to get you concrete results. New SaaS companies on social media often struggle to get the brand recognition they deserve when there are hundreds of competitors active on the same platform.
Outbound Lead Generation
Outbound lead generation is when your marketing or sales teams are actively initiating conversations with targeted prospects. The most popular outbound strategies are cold calling, cold emailing, LinkedIn InMail outreach, etc.
Pros of Outbound Lead Generation
What makes outbound lead gen so powerful is that it gives everyone a chance to stand out and get their fair share of the pie. Startups often rely on cold calling and cold emailing to break into new markets and close significant deals despite the competition.
Moreover, outbound lead generation is an active approach that can get you faster results. Meaning… Any sales team looking to get more clients can do so just by crafting personalized messages and starting to reach out.
Cons of Outbound Lead Generation
The biggest drawback when it comes to outbound lead gen is that it's an unsustainable practice. The day you slow down your outreach efforts, your company will struggle to make ends meet and you'll longer get new clients to your business.
Also, outbound prospects are harder to engage and convert — for the simple reason that they might not be interested. Just think about it for a moment… When your sales reps are the ones doing outreach, they'll most likely come across dozens of uninterested leads every day.
What Are the Best Lead Acquisition Channels for Software Companies?
Depending on your marketing budget, how you want to reach out to new leads, and the audience you're targeting, your software business can capture the attention of targeted prospects in many ways.
But there's one important thing to keep in mind:
Content marketing has been the most vital element of lead generation, and it always will be. None of the strategies we'll discuss in this part will work if you don't have enough good pieces of content to support your marketing and sales efforts.
Here are six strategies software companies can use to get new leads:
1. Search Engine Optimization
SEO is the process of improving a website's visibility in the search engine results pages (SERPs). It includes a wide set of techniques such as keyword research, content creation, on-page SEO, link building, site speed optimization, etc.
This marketing approach is one of the most effective and popular strategies of inbound lead generation for software companies. Not only does SEO cost less in the long run, but the leads it generates are consistent and of a much higher quality because they're targeted.
The way SEO can fit within the lead generation process for software businesses is simple…
The company will build a well-optimized website to lure in more visitors and keep them engaged while browsing different sections. Each web page needs to be optimized to load fast and to work well with different mobile devices.
The marketing team will then start creating valuable content in the form of blog posts and long-form guides that are targeted toward a specific audience. Each informational content piece will be discovered by Google spiders and ranked high in the SERPs for organic visitors to see it.
2. LinkedIn
LinkedIn is the leading social network for business professionals all over the world. With a community of over 875M users and 58M businesses, this platform remains the best for reaching highly-targeted buyers and building strong relationships with real decision-makers.
There are two main ways software companies can use LinkedIn for lead generation. But to maximize your business growth, you have to take full advantage of the platform and use it in both ways.
The first approach is to use it as any other social platform online. Your company should have a professional page and employees with real profiles behind it. You'll use this business page to stay in touch with your audience, educate them about new topics, and keep them updated with your latest news.
The second approach is to leverage the premium part of this platform — which is LinkedIn Sales navigator. Sales Navigator is an outstanding lead generation tool that gives you access to relevant leads and business accounts on the platform. It's a great way to find prospects that match your ideal customer profile (ICP) and reach out to them using the premium InMail feature.
3. Social Media Marketing
Social media marketing is rarely the top lead acquisition source for SaaS companies. However, platforms such as Facebook, Twitter, and YouTube may have a lot to offer if you know how to use them — especially when targeting B2C customers.
So depending on your SaaS product and who you're after, there are always social networks you can use to reach potential customers and convert them.
The truth is… There are no secrets when it comes to generating better leads with social media. All you need to do is develop a solid content marketing plan and be consistent with your posting schedule.
Promoting your existing blog content on social platforms is a good way to start. And you don't even have to get too creative with your captions. All you need to do is craft engaging blog titles with good featured images that get people to click.
Recycling content into more engaging formats may also be an excellent way to stand out. For example, if you have a long-form blog article that offers lots of helpful tips, you can recycle it into a well-designed infographic that summarizes all key points.
More importantly, you should keep a close eye on the comments section as well as your messages inbox. Interacting with your audience whenever possible and answering all their questions is important for your brand image and for overall customer satisfaction.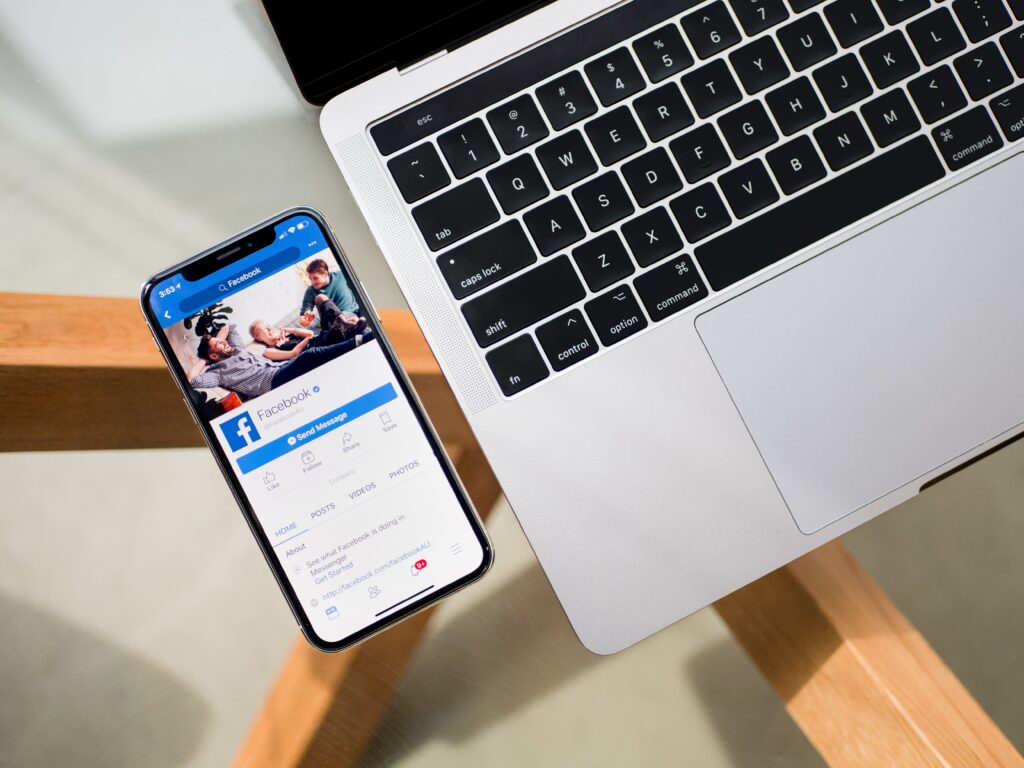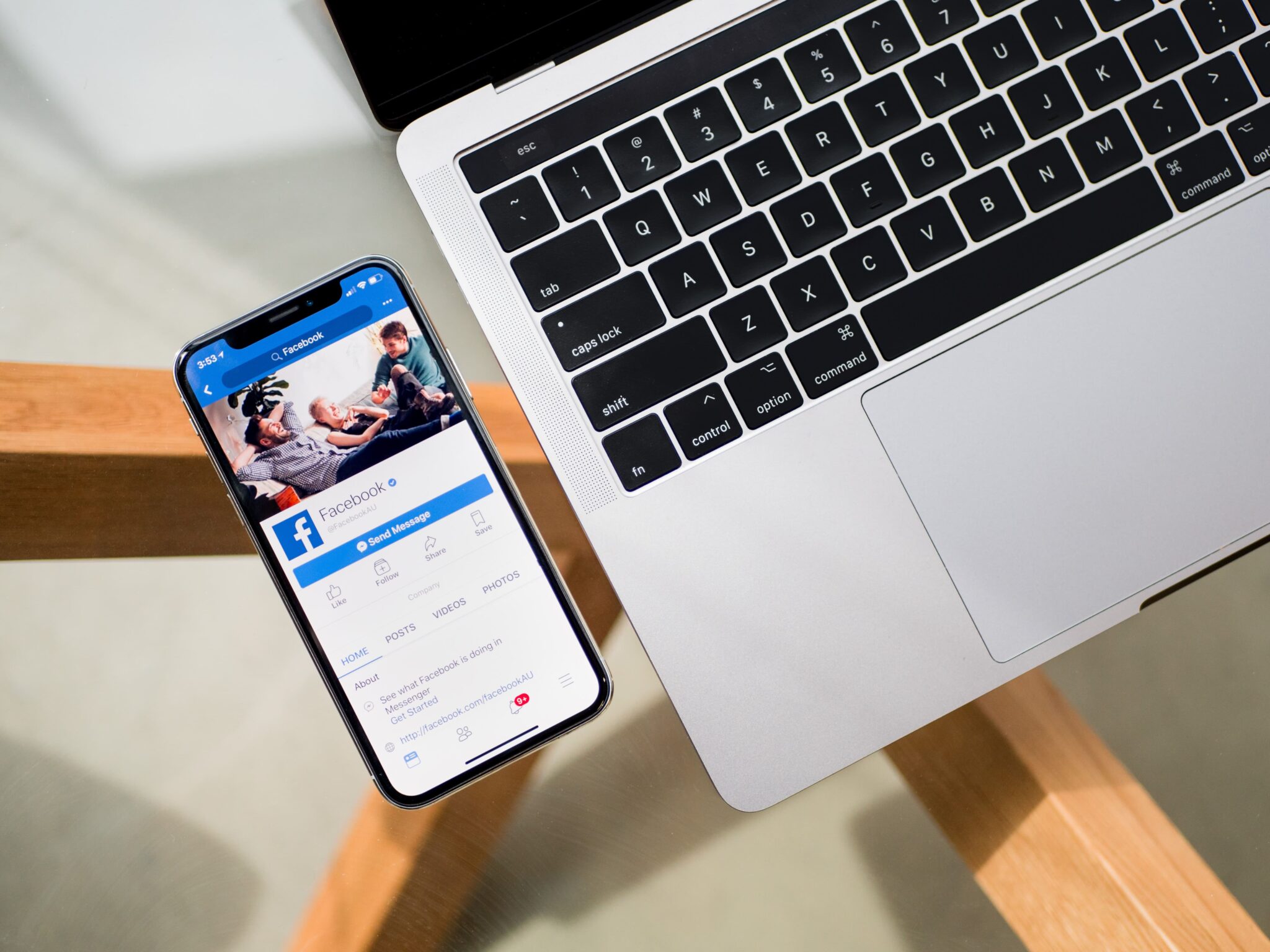 4. Email Marketing
Email marketing plays a vital role across all stages of the lead generation and sales process. It's a great channel for reaching all types of leads, from those who don't even know your brand exists all the way to solution-aware prospects that need a bit more convincing.
On top of it being an affordable option, there are four main reasons why email marketing is such an attractive lead generation strategy for SaaS businesses:
There's great potential for personalized communication — which is critical for increasing lead engagement and sales conversions.
Email contact information is easy to find and verify online. That's essential if you want to reach specific decision-makers working at your target companies.
The software company owns the list — which allows the marketing sales teams to reach out to target prospects with any offer at any time.
Emails are an excellent way to boost lead conversions and increase sales. For instance, 60% of online shoppers say that they make at least one purchase decision a month after reading a branded email.
To make email marketing work for your software company, you need to prioritize personalization. Each message you craft has to include a captivating title with a personalized first line or offer that urges prospects to keep reading. Ending your emails with a strong call-to-action (CTA) or a question is also crucial for making a lasting impression and increasing engagement.
5. Paid Advertising
Paid advertising is one of the most effective solutions to generating leads despite the high competition. It can also be the quickest way for SaaS companies to gain traction in any industry and get their brands out there.
Software companies can attract new prospects by running targeted campaigns on different ad networks — such as Google Ads, Facebook Ads, LinkedIn Ads, etc. By using the right keywords and promoting tempting offers, a SaaS business will be able to drive a lot of visitors to its landing pages and convert them into prospects.
Now:
Launching successful ad campaigns for lead generation takes a lot of planning and experience. An unskilled marketer can spend thousands of dollars on a single ad campaign and still get little to no results from it.
So here are a few crucial tips to get you started with lead gen using paid advertising:
Research your target customers using specific attributes (demographics, location, industry, job title, etc) and try to match them in your ad targeting.
Use the right keywords to promote each offer and work on finding the perfect balance between ad costs and lead quality.
Create highly-engaging elements for each advertisement, starting from the headline to your ad copy and CTA.
Build user-friendly landing pages with captivating web copy to improve your engagement rate and conversions.
Lower your advertising costs by split testing different ad campaigns and tracking crucial metrics.
6. Influencer Marketing
Influencer marketing is often an overlooked tactic when it comes to lead generation for SaaS companies. And to be fair, it's a relatively new marketing technique that's also neglected by businesses in all industries.
But the reality is…
With the rise of social media and personal branding, influencers have become the missing key to generating better-quality prospects at a faster rate. In fact, the influencer marketing industry is growing exponentially as it expanded from $1.7B in 2016 to $16.4B in 2022.
So how can influencer marketing be an efficient strategy for lead generation?
First things first, you have to research well-reputable influencers in your industry and reach out to them for a partnership. You'll ask them to promote your SaaS product to their followers through their content — in return for an incentive.
As a way to make your offer more captivating, you may give away discounts and coupons to the audience. This is also necessary for tracking which collaborations are getting you the most sales and the best lead quality.
What makes influencer collaborations a killer lead acquisition channel is the quick results it can generate. A credible influencer will know how to talk about your software and get the right people interested in it. So not only will you be boosting brand awareness overnight, but you can also expect sales conversions to go up significantly.
How Do Software Companies Get New Leads? 5 Questions to Get You Started
Here are five important questions to ask when getting started with lead generation for SaaS companies:
Step 1: What Does Your Target Audience Look Like?
Determining your target audience is the first step to success with lead generation.
You have to know who you're after so that you can create helpful content and use it to meet your ideal customers where they are. Or else, your marketing and sales teams will waste a lot of time talking to irrelevant leads that will never convert.
To identify who your prospective clients are, you need to develop an ideal customer profile (ICP) that details the main attributes of your target audience. There are many free templates and examples online that you can rely on to get started.
Here's an example of what your ICP might look like:
Job title: Project Manager
Company size: 49-100
Industry: Finance
Location: United States and Canada
Yearly revenue: $15M
Based on these characteristics, you'll be able to segment and qualify leads much more effectively. You'll also know which challenges are most important and how to develop your SaaS product to solve them.
Now…
There are many ways to find and learn more about your target audience. But the best place to start is to look at your existing customer base and analyze your most profitable customers. You can learn a lot about your best prospects just by trying to identify the overlapping characteristics between them.
The next thing you can do is to further research the market and study your competition. Who are they after? How are they doing it? And which lead generation tools and strategies are working best for them? It's always better not to completely reinvent the wheel but instead leverage what's already working to save yourself time and money.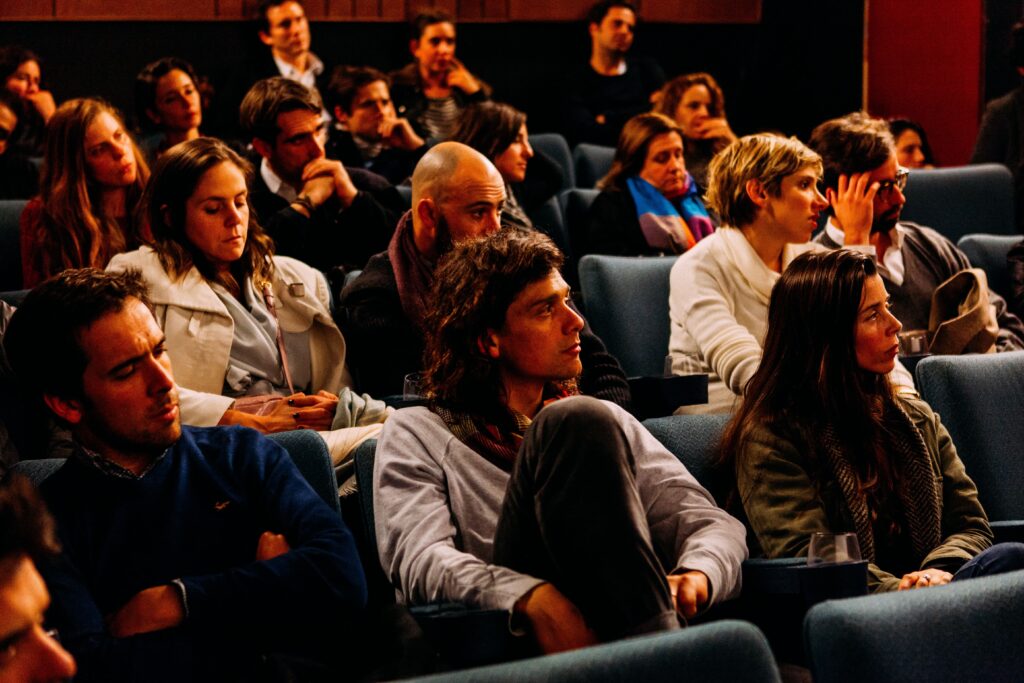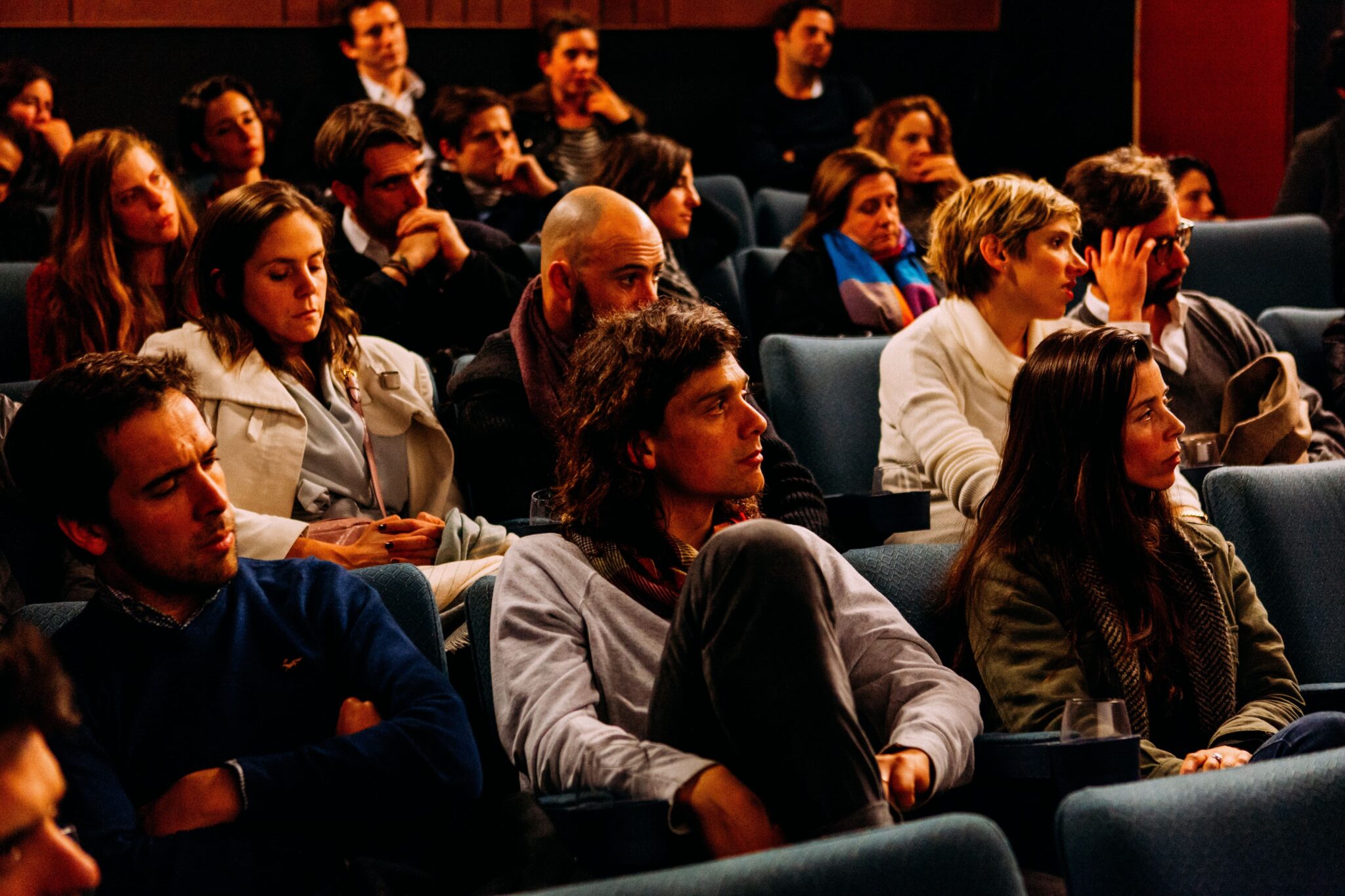 Step 2: What Type of Content Should You Create?
Customers today have unlimited options and resources when it comes to making purchase decisions. Consequently, they would rather only deal with brands and companies they know and trust to the fullest.
So how do you own the trust of important buyers as a SaaS company?
By creating valuable content that gives relevant answers to important problems… Simply because content is the backbone of any lead generation strategy. And without it, none of the efforts you're going to put in will make a difference.
For instance, each of the lead gen channels discussed above require valuable content to work. Whether it's creating blog articles to rank on Google… Designing infographics that attract traffic from social media… Or writing email sequences to engage leads throughout different stages in the sales funnel.
Now listen, the content you create for lead generation needs to check three essential boxes:
Uniqueness — so that it grabs the attention of both the readers and the search engines
Relevance — which is especially important when targeting prospects in a specific market
Helpfulness — to enhance credibility and build trust with potential buyers early on
Your options for the type of content you must create depend on your target audience and the channels you're focusing on. Obviously, you should have a company blog as that can increase your organic traffic significantly over the years.
You also have to create engaging landing pages to promote your various offers when using paid ads or influencer marketing.
Aside from that, feel free to experiment with other content formats such as imagery, video, and podcast until you find what works best.
Step 3: Where Should You Promote Your Content?
Now that you've created enough quality content to represent your brand, it's time to promote it via different mediums. A multi-channel approach will always be your best bet as it allows you to boost your reach and increase brand awareness using multiple mediums.
To maximize your results, you should repost content of different formats throughout all your marketing mediums. For example, after publishing a new blog article, your marketing team should also share that piece on social platforms as well as send it to your email subscribers.
Automation software can be a great addition to your lead generation strategy when promoting content. There are a lot of tools you can use to schedule new pieces for publishing and share them across numerous platforms with one click.
Step 4: How Will You Handle Lead Nurturing?
Attracting new prospects to your sales funnel is only the beginning
of the lead generation process. Because from there, you have to put a lot of effort into keeping leads interested and convincing them to use your software.
That's where lead nurturing comes into play.
Lead nurturing is the process of cultivating and maintaining relationships with potential buyers using content. It's a crucial practice for moving prospects forward in the buyer's journey and converting them faster.
A prospect in your sales funnel will either be slightly aware of your SaaS product, interested in what it offers, considering using it, or ready to buy it. What makes these leads differ is the questions they have in mind and the concerns that may keep them from taking further action.
Let's look at an example of two random leads in your sales funnel:
Lead #1 is still in the awareness phase as they've just heard about your business and the software you're offering.
Lead #2 knows how your SaaS product works and loves it, yet they're still having doubts about trying it.
The way you should communicate with those two prospects is completely different:
Lead #1 is at the top of the funnel (TOFU) where more awareness is needed. So they still need educational content to learn more about the problems and the solutions they need. The best TOFU content formats are blog posts, long-form guides, tutorial videos, and ebooks.
Lead #2, however, is in the middle of the funnel (MOFU) because they're interested but still considering whether they should buy it. The best MOFU content types are personalized emails, targeted articles, case studies, free trials, or even product demos.
Step 5: How Will You Score Leads Inside the Sales Funnel?
The more successful your lead generation system is, the more crucial lead scoring becomes. That's because being able to distinguish high-quality prospects and focus on them in a large pool of leads is always a top priority.
A software company can predict the likelihood of a lead making a purchase decision just by assessing their level of interest. That process is called "lead scoring" — which is a methodology where prospects are evaluated based on their worth and the potential of converting into buyers.
Scoring leads effectively starts with determining accurate data and criteria for evaluating prospects. Your sales team needs to identify which attributes, characteristics, and actions are most essential and to what degree they reflect prospect quality.
These lead scoring criteria must then be assigned numeric values to make differences easily comparable. If you look at "behavioral data", for example, a potential buyer who has reached out to your sales team can get 10 points. On the flip side, a prospect who hasn't opened any of your emails over the last month may get -5.
Once you have all the attributes and their numerical values ready, it's time to segment your leads into simple categories. Lead segmentation is critical for simplifying your lead scoring system and can help take away all the guesswork from your strategy.
Here's a quick example of how lead segmentation works:
Prospects with < 30 points will be classified as "cold," and should therefore be ignored.
Prospects with 30-65 points will be classified as "warm," and may still need further nurturing
Prospects with > 65 points will be classified as "hot" or "sales-ready" and must quickly be handed to your sales team.
As soon as you identify a new high-value prospect, be sure to send them over to your sales representatives quickly.