LinkedIn is one of the best social platforms to find and engage leads for businesses. It's a large network that connects professionals from different industries and gives them a space to communicate with each other.
With over 875 million users worldwide, LinkedIn has become the most popular platform for companies wanting to expand their reach and grow their customer base.
One of the main benefits of using LinkedIn as a lead generation tool is the large database it provides. Companies can gain access to a wealth of information about potential customers and clients on this platform. On top of that, LinkedIn allows its users to reach out to anyone on the network — as long as the interaction is genuine and beneficial for both sides.
To put it simply…
Sales Navigator can be a powerful addition to your tools arsenal when it comes to sales and lead generation. It's a great way to build a large list of potential clients with all the information you need, and then use that in your outreach to boost sales and land more quality clients.
But there's a small problem with using Sales Navigator:
Exporting a list of a hundred leads will always be a challenge — simply because LinkedIn doesn't have a feature that allows you to do that with one click. And if you decide to copy and paste leads manually, it can take you hours to build a small list that doesn't contain even half of the information you need.
That's why we wrote this guide for you! Today, you'll learn how to export LinkedIn leads into a CSV file and upload it to your CRM. As a bonus, you'll also discover a simple way to enrich your list with email addresses and phone numbers — which can significantly improve your outreach.
Ready?
Let's jump right in.
What is LinkedIn Sales Navigator?
Sales Navigator is LinkedIn's powerful sales tool that enables salespeople to connect with potential buyers in a more efficient way. By providing you with a large database of prospects, this tool can help you better understand your target audience and improve your relationship with them to close more deals.
The platform is perfect for companies of all sizes, from small businesses to Fortune 500 organizations. It's also helpful in finding quality customers in both B2C and B2B markets — which explains why it's regarded as the leading professional network online.
In addition:
Sales Navigator will also improve the way your sales team connects and interacts with potential customers. Instead of going after untargeted, low-quality leads that have no chance of converting, you'll be able to build stronger relationships with prospects and turn them into loyal customers.
How to Export Sales Navigator Leads Quickly
As we've already mentioned, LinkedIn doesn't have a built-in feature for exporting sales leads on the platform. So that makes it a challenge for many salespeople to make the best out of Sales Navigator.
The only possible way to export lead lists, as per LinkedIn, is to be an Advanced Plus user and use Salesforce as a CRM. Not only is that costly in the long run, but it's also too limiting for all the sales teams that are using different CRMs to manage their sales cycles.
So what's the solution?
We'll show you how to use third-party tools or extensions to save all the leads you want in a few simple clicks! So let's go over that process in more detail:
Step #1 Search for Leads
First things first, you need to gather some leads to build a targeted list of prospects and download it. If you're familiar with this process or already have a saved list ready, you can skip to the next step.
To get started with your lead search on Sales Navigator:
Go to Sales Navigator, and enter any keyword or phrase that can limit your search to specific prospects. For example, you can type in "sales manager" or "marketing director."
Next, you must use advanced filters — such as industry, location, job title, or company size — to narrow down your search results further so that you're able to focus on high-quality leads.
The tool will then show you lots of pages featuring thousands of profiles that match your search criteria. (You'll get up to 2500 leads total per search.)
Step #2 Save Leads on LinkedIn
Now that your lead list is ready, you must go through some of the pages to ensure that the results you got are accurate.
If your initial search returns hundreds of prospects, it may be hard for you to check them out one by one. But if it's only a few dozen leads, you should go over them quickly to ensure that you're only saving the ones that fit your ideal customer profile (ICP).
Once your final list is ready, you can save it on LinkedIn for future use. To do that, you should simply select all the profiles you want, then click "Save" from the top of the page. This will guarantee that you won't lose any important leads — as your saved lists are accessible at any time via "My Saved lists."
The cool thing about Sales Navigator is that it allows you to view the private profile of anyone in your lead list — even if you're not connected. Also, once you add someone to a saved list, you'll get regular updates about their profile activity and their updates on the platform.
Step #3 Export Leads Into a CSV File
LinkedIn is indeed a great place to find potential clients and reach out to them. But what good is it as a platform if you can't export your prospects and add them to your CRM?
Luckily, there are plenty of ways to export any list of prospects from LinkedIn Sales Navigator into a spreadsheet. That gives you the chance to move your lead data into a CRM so that you're able to track and manage different accounts easily.
Some of the tools you can use to download leads in CSV are:
The way these tools work is simple.
First, you have to download a browser extension that grants you more features when using Sales Navigator. Once you're ready to export your leads, you can select them all and click on "Download" to generate and download a CSV file.
Ready to hear the best part?
In addition to exporting your lead list, some of these tools can offer you data enrichment and email finding tools. So not only will you be gaining access to a list of prospects that matches your ICP, but you'll also get accurate email addresses to use in your outreach.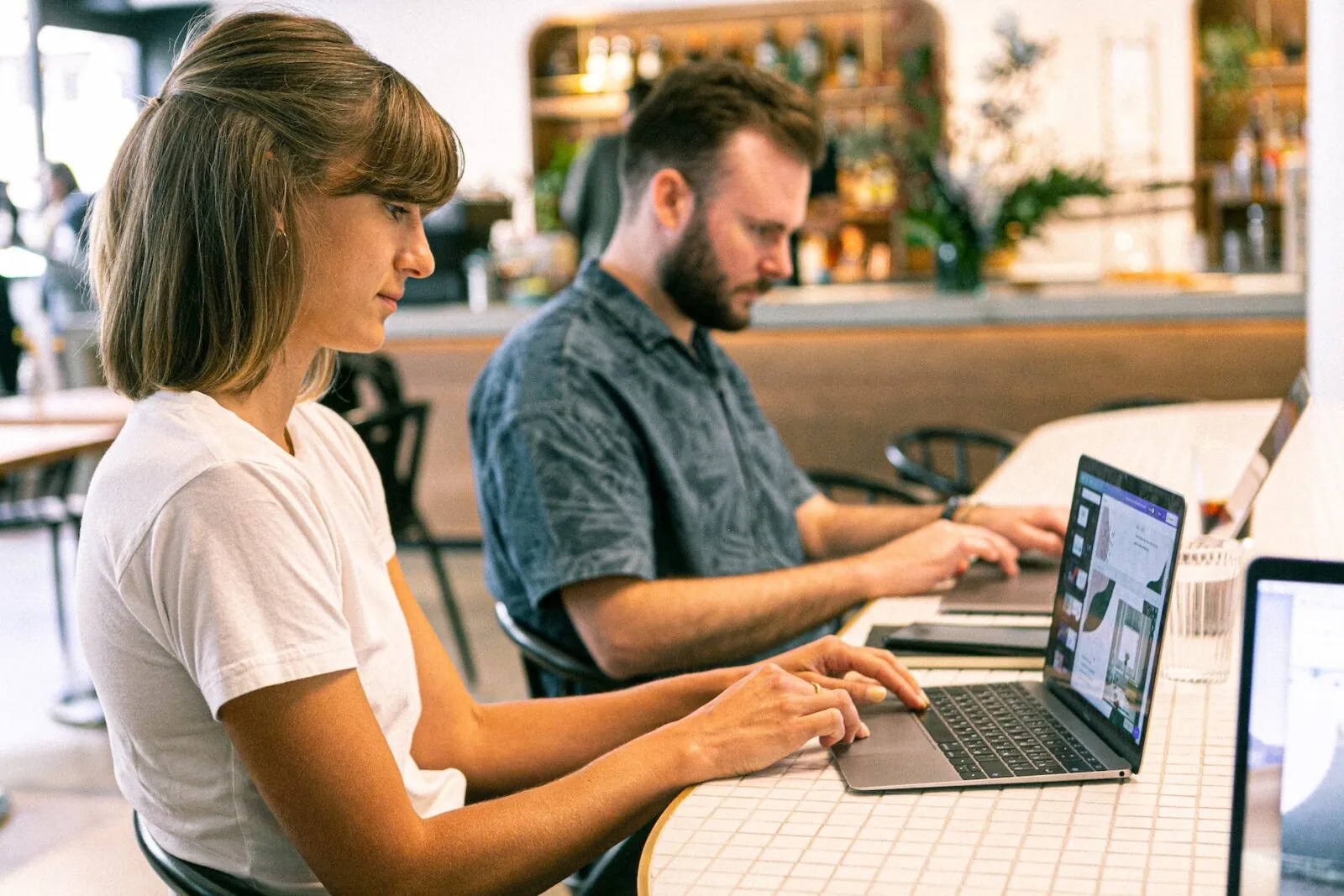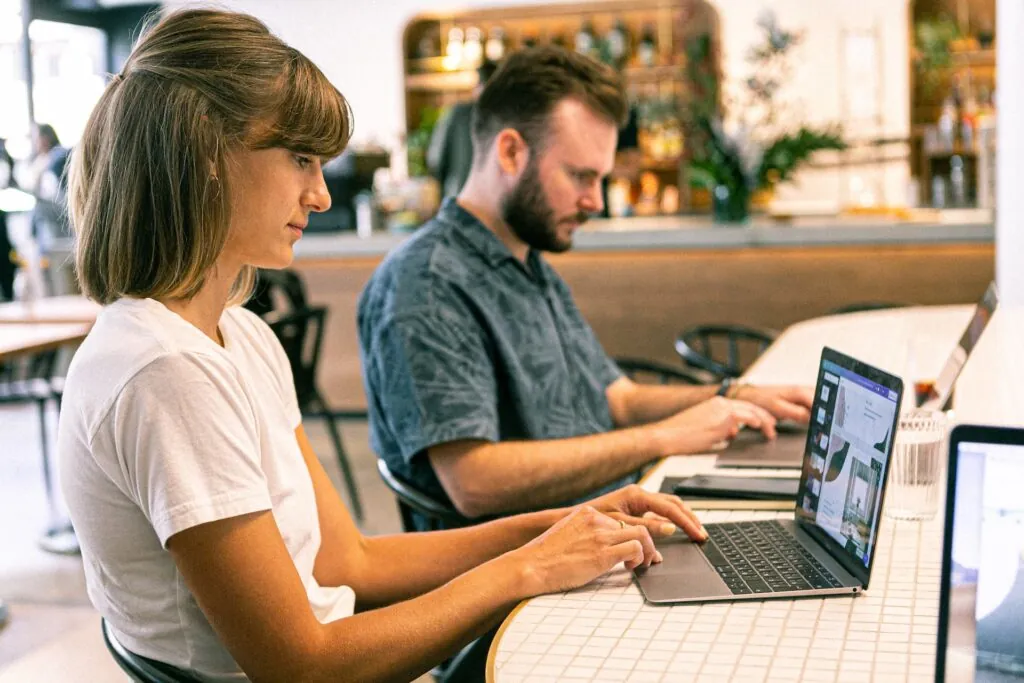 How Many LinkedIn Sales Leads Can You Export?
Although you'll get unlimited searches with any paid plan, Sales Navigator will allow you to only save up to 10,000 leads. But how many of those can you export mainly depends on the tool you're using.
Considering that many Sales Navigator export tools offer data enrichment, most of them will tie their pricing to how many emails or phone numbers you'll get. Yet, there are cheaper options where you only have to pay for the basic feature of exporting leads as a CSV file.
For example:
Evaboot offers to export a maximum of 2000 leads per month (with or without data enrichment — but the price will differ between the two plans.)
Wiza's exporting limits are 2500 leads per list. But the interesting part is that there isn't a limit to how many times you can export. So if you have 10,000 leads saved, you can export them all in four attempts.
PhantomBuster also enables you to export up to 2500 leads per list, with unlimited exporting attempts.
If your list exceeds the limit for the number of prospects you can download, you can always split up your search results and save them separately. This allows you to have all your leads in multiple lists that contain less than 2500 profiles.
For example:
Let's say that you were able to find 3000 profiles of project managers in your target industry. To move them all to your CRM, you could use the location filter to export users from the U.S. first, then exclude those and save the rest into a second list.
How Often Can You Export Sales Navigator Leads?
As long as you're paying for Sales Navigator and using a premium tool for exporting leads, you can download as many lists as you want repeatedly.
Now here's the truth:
Having thousands of leads in your outreach list may be exciting. But adopting a spray-and-pray approach in sales is no longer an efficient strategy for growth.
A low-quality prospect will only waste your sales reps' time and keep them from focusing on real opportunities. So what we recommend is that you build smaller lists of targeted leads that match your ICP. This gives you the opportunity to personalize your outreach with relevant messages and offers, which can blow your sales performance through the roof.
The higher the prospect quality, the better the results your salespeople can achieve.
What Are the Different Fields That Must Be Exported on Sales Navigator?
Exporting leads from Sales Navigator is done through third-party platforms. So, your list may not include all the data points you see on LinkedIn. Yet that shouldn't really be a problem in your lead generation.
The lead extraction tools featured in this guide will do a great job providing you with the data you need for prospecting and outreach. They were built to export the most important fields into your final lead list — which includes the following attributes:
First and last name
Profile URL
Job title/degree
Location
Email address
Phone number
Company name, location, and headcount
If you wish to sort leads by a specific attribute that's not on this list, you can always use filters on Sales Navigator before you export the data. This way, you'll guarantee that everyone on your list matches the specific criteria you're looking for.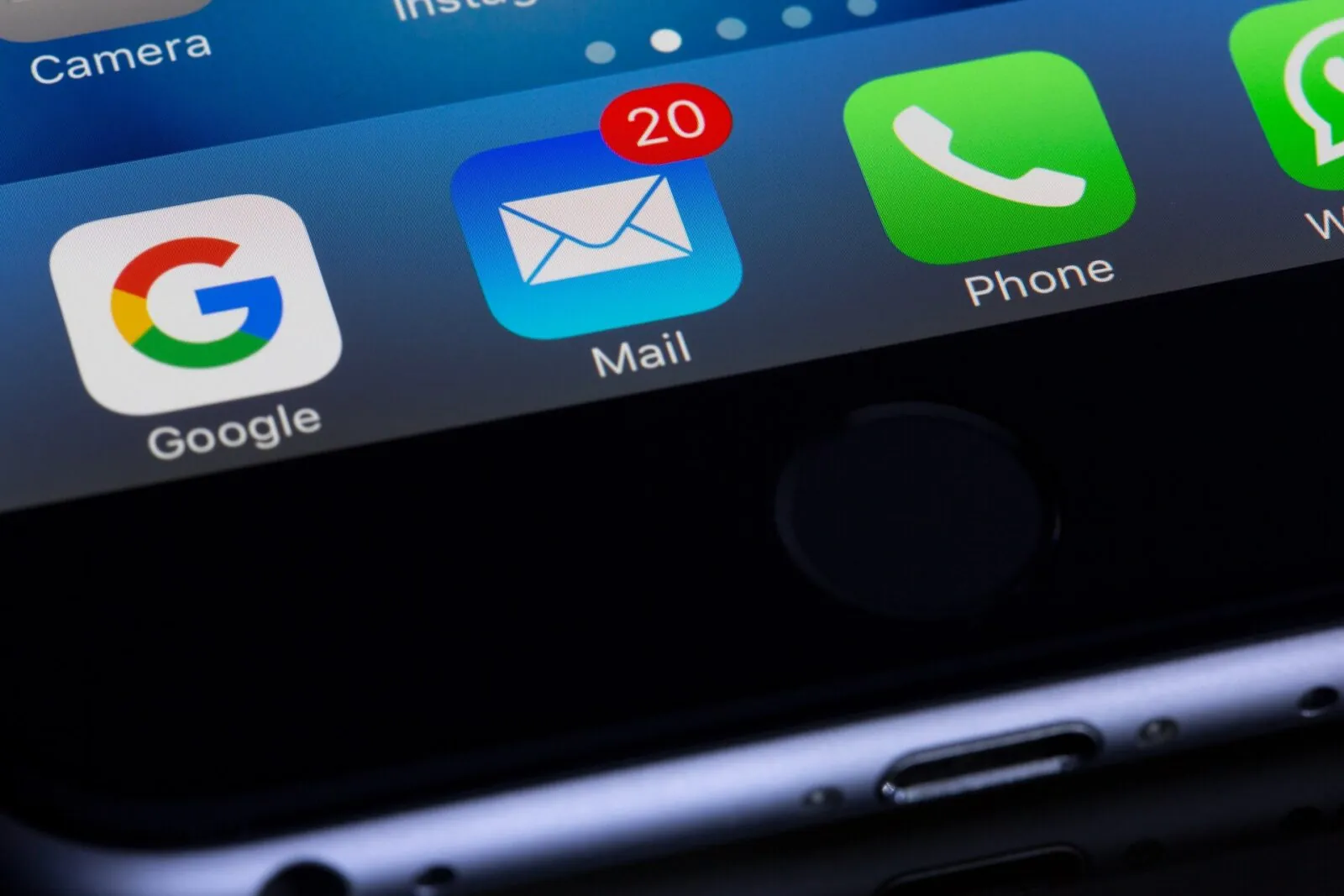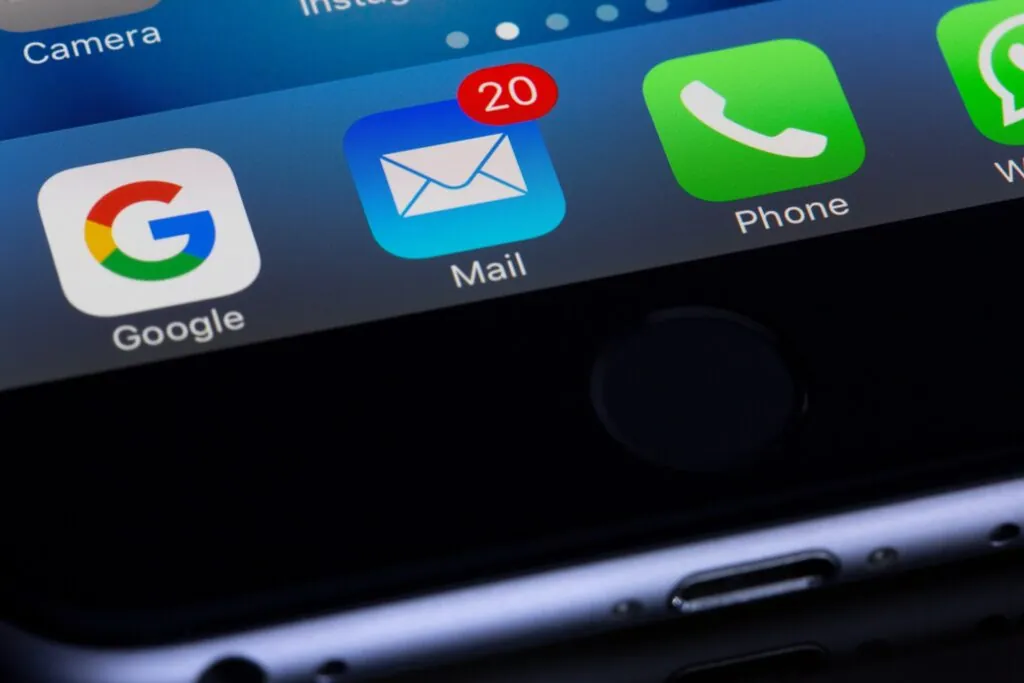 How to Find Email Addresses And Phone Numbers After Exporting Sales Navigator Leads
Most of the tools we featured in this guide can help you find emails and phone numbers once you download a list. However, that may not always be an optimal option for your business if the payment plan doesn't cover your needs or if the cost is too high.
Thankfully, there are external platforms available today that you can rely on to find contact data with high accuracy and at a low cost.
Here are the best email finders to use with Sales Navigator lead lists:
And here are the best phone number finders for accelerate your cold outreach:
Wrapping It Up
LinkedIn Sales Navigator is an amazing tool for generating qualified leads and converting them into clients. It offers the largest, most accurate database of business professionals — which anyone can access and use to enhance their growth.
To this day, sales teams can't download lead lists as CSV files directly via LinkedIn. But thankfully, there's a wide variety of platforms and browser extensions that can serve that function.
With the right tool at hand, you can export as many prospects as you want repeatedly. There aren't any limits to how many searches you can conduct or how often you can download leads lists on Sales Navigator.
But, we always insist that businesses should be smart in how they choose their targeted leads and approach them. Reaching out to a 100 quality prospects will always get you much better results than contacting a 1000 random leads.