If you're aiming to expand your reach and attract more clients to your Norwegian company, a digital marketing agency might be the key to achieving that goal.
The challenge?
With hundreds of digital marketing agencies to choose from — each promoting itself as the ideal partner for your journey —- the sheer number of options can be overwhelming.
But worry not!
In this guide, you'll discover a curated list of the 12 top marketing agencies for Norwegian companies. Our selections are based on several factors, including expertise, reputation, and customer service. By the end of this guide, you'll be well-equipped to identify a trustworthy partner to collaborate with and elevate your business.
Let's dive in.
Best Lead Generation Agencies for Norwegian Companies
1. Martal Group
Martal Group is an international, award-winning sales agency and a leading figure in the realm of B2B lead generation. With a decade-long track record of serving a diverse range of B2B organizations, from startups to Fortune 500 companies, this firm has carved a niche in accelerating sales pipelines. Their expertise is powered by a blend of human intelligence, reliable business data, and a top-performing international sales team.
Location: Canada, USA
Services: B2B Lead Generation, Prospecting, Cold Outreach, Appointment Setting, Sales Outsourcing
Target Industries: Technology, SaaS, Healthcare, Finance, IT Services, Software, Education, Manufacturing
Key Strengths
Diverse sales team of 200+ professionals spanning across North America, LATAM, and the EU
Four large contact databases, complemented by real-time intent data for precise outreach
AI-powered sales and lead generation strategies specifically tailored for the Norwegian market
2. Kryptonite
Kryptonite is best recognized for its outstanding growth hacking and data-driven performance marketing solutions. The agency prides itself on crafting differentiated and creative strategies, emphasizing collaborative work and a personalized approach. Kryptonite's aim is to build robust brands that resonate with target Norwegian audiences, ensuring meaningful engagement and lasting customer relationships.
Location: Dubai, Switzerland
Services: Lead Generation, SEO, SMM, PPC, Web Analytics, Content Strategy, Influencer Marketing, Website Development 
Target Industries: Internet, Real Estate, Banking, Finance, Sports, Video Games, Clothing & Accessories
Key Strengths
A holistic 360° approach to digital marketing, from branding to influencer partnerships
Emphasis on growth hacking and data-driven strategies
A diverse portfolio of big clients, showcasing Kryptonite's versatility in handling different industries
Best SEO Digital Marketing Agency for Norwegian Companies
3. Frontkom
Frontkom is a Norway-based digital agency that emphasizes innovation in strategy, design, and technology. With a team of over 110 professionals from across Europe, they offer a range of services from digital marketing to application development. Frontkom is dedicated to helping businesses identify untapped digital opportunities to drive tangible results and meaningful change.
Location: Fredrikstad & Oslo, Norway
Services: SEO, Content Strategy, Inbound Marketing, PPC, Web Design, Web Development 
Target Industries: Education, Non-Profit Organizations, Public Sector, eCommerce, Retail, Fashion, Management Consulting
Key Strengths
Extensive experience with Norwegian industries, from school and education to ecommerce businesses
Commitment to empowering clients with user-friendly technology and tools
Transparent communication and regular reporting on campaign progress
4. Search Planet AS
Headquartered in Oslo, Search Planet AS is a dedicated digital marketing agency that caters to large enterprises and online businesses. With a strong emphasis on SEO, they have positioned themselves as a go-to solution for businesses aiming to enhance their online visibility. This company's approach is rooted in delivering cost-effective, tangible results, focusing on the bottom line rather than vanity SEO metrics.
Location: Oslo, Norway
Services: SEO, Competitor Analysis, Keyword Research, Content Strategy, Content Creation
Target Industries: Not specified on the provided page
Key Strengths
Comprehensive, specialized SEO solutions, catering to diverse business needs
Expertise recognized by industry-leading media such as Forbes and Search Engine Journal
Strong emphasis on data-driven SEO strategies and organic performance metrics
5. Ignite Visibility
Ignite Visibility is a premier digital agency, driven by a passion for delivering exceptional online marketing solutions. The team behind this firm is recognized for its professionalism and wide SEO expertise. Ignite Visibility's commitment is clear: to identify and harness digital potential. That's how they help their clients achieve measurable growth and impactful transformations.
Location: California, USA
Services: SEO, PPC, Local SEO, Social Media Marketing, Conversion Rate Optimization, PPC, Email Marketing, Web Development
Target Industries: Technology, Software, Finance, Health, Education, Logistics
Key Strengths
Performance-based marketing approach, ensuring tangible results and maximized ROI
All-in-one search engine optimization solutions, catering to every facet of the SEO journey
Established partnerships with other industry leaders and platforms, such as Mobile Mini, and Tony Robbins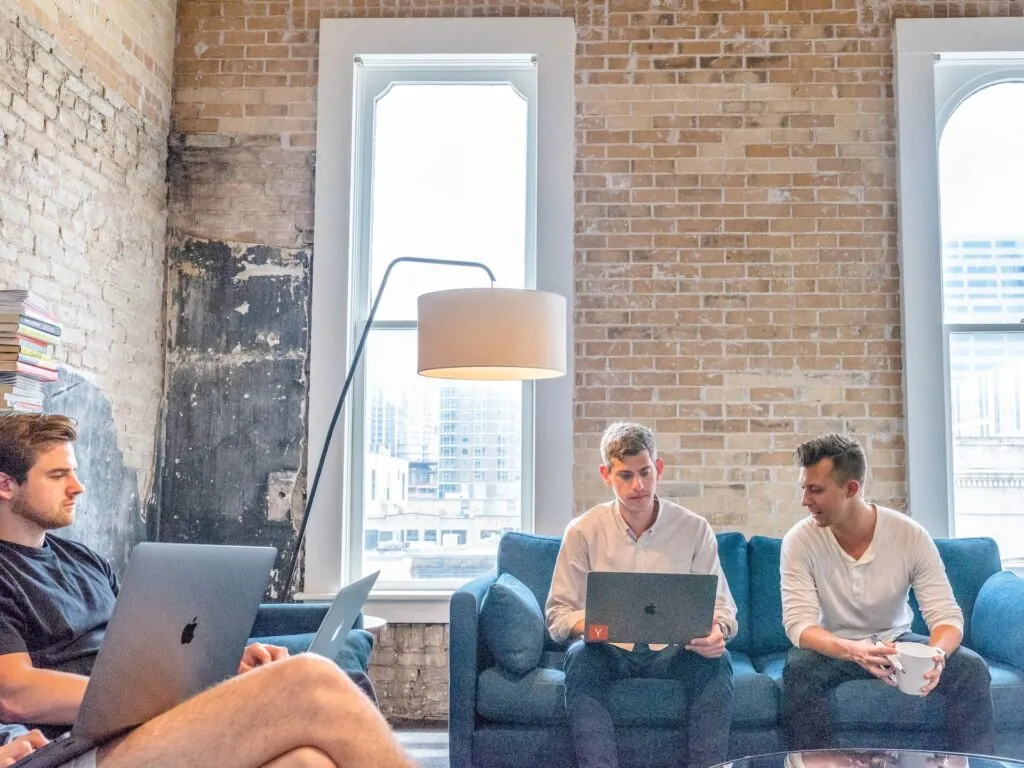 Best PPC Digital Marketing Agency for Norwegian Companies
6. Relevant
Relevant is another distinguished advertising and marketing agency in Norway. This company is known for its ability to connect with clients across the nation, offering innovative marketing campaigns to thriving brands. By prioritizing client engagement and delivering high-quality services at competitive prices, Relevant ensures that businesses remain at the forefront of their respective industries.
Location: Stavanger, Bergen, Fredrikstad, Norway
Services: PPC, SEO, Social Media Marketing, Web Design, Graphic Design, E-Commerce
Target Industries: Technology, E-Commerce, Software, Finance, Heath, Retail
Key Strengths
A history of consistent growth and evolution since its inception in 2014
Transparent communication in both Norwegian and English for diverse teams
Positive client testimonials from industry-leaders across different industries
7. Venturis
Venturis offers a suite of tailored digital services, designed to cater to diverse business needs. From leveraging paid advertising to crafting strategic marketing campaigns, this partner is committed to delivering sustainable results. Their approach is rooted in understanding the evolving digital landscape and harnessing its potential to create impactful first impressions that drive business growth.
Location: Hokksund and Oslo, Norway
Services: PPC, Google Ads, SEO, Social Media Marketing, Web Development, Strategic Consulting
Target Industries: Technology, Software, Education, Health, Logistics
Key Strengths
Bespoke digital marketing services tailored to the individual business requirements of Norwegian companies
Expertise in harnessing the potential of PPC and Google Ads for targeted outreach
Flexibility to scale marketing needs and services based on your company's needs and growth objectives
Best Content Marketing Agency for Norwegian Companies
8. Essencius
Essencius is a creative agency specializing in tailored content creation and communication strategies for Norwegian businesses. Their team of experts focuses on understanding a brand's unique voice to be able to help them craft high-converting, engaging content in a variety of formats. With a blend of research and creativity, Essencius is here to help establish your company as an industry-leading authority and reach more target buyers.
Location: Copenhagen, Denmark
Services: Content Strategy, Digital PR, and Brand Storytelling
Target Industries: Lifestyle, Fashion, Travel, Retail, Health, Finance
Key Strengths:
Research-driven content strategies that amplify brand messaging and foster audience connection
Expertise in developing consistent branding that resonates across diverse platforms and audiences
Prioritization of key engagement measures, valuing genuine interactions over vanity metrics
9. Snille Tips AS
Snille Tips AS is a top-tier digital marketing and content creation agency that offers a comprehensive suite of solutions. The company is best known for delivering tangible results while saving businesses time and money. As a Norway-based marketing firm, Snille Tips AS's strength lies in understanding the local market dynamics and crafting strategies that resonate with local audiences.
Location: Oslo, Norway
Services: Content Marketing, Video Production, Branding, Web Design, SEO, Social Media Marketing
Target Industries: E-commerce, Startups, Technology, Travel, Education, Manufacturing, Building and Construction
Key Strengths:
Deep market insights into the preferences and behaviors of Norwegian audiences
Value-driven pricing models accommodating to all-size-businesses, without hidden fees or charges
Dedication to transparency and regular communication through regular reports and analytics
10. Nettrakett
Established in 2014, Nettrakett is a trusted, full-service digital agency offering a blend of content marketing services. The company employs a team of expert content creators, creatives, strategists, and analysts who collaborate to launch campaigns that drive traffic and conversions. Their approach is methodical, ensuring that every piece of content nudges potential clients to make buying decisions.
Location: Northern Norway
Services: Content Writing, Video Production, Photography, Branding Strategy, Web Development
Target Industries: Retail, Travel, Education, Manufacturing, Logistics, Health
Key Strengths:
All-encompassing content creation service to meet client needs with precision and expertise
Proven expertise backed by various successful case studies across multiple domains
Strong emphasis on data-driven strategies, using tools like Google Analytics to derive actionable insights
Best Branding Agency for Norwegian Companies
11. Screenpartner
Screenpartner is a leading digital marketing partner that focuses primarily on branding and customer experience. Their core strength lies in developing holistic solutions that drive conversions and yield better results. With Screenpartner's design expertise and market insights, they help companies develop branding strategies that resonate with the target audience and stand out in the competitive landscape.
Location: Tønsberg, Norway
Services: Branding, Market Analysis, Web Design, Web Development, Content Production
Target Industries: Technology, Retail, E-commerce, Consulting, Energy, Fashion
Key Strengths:
Extensive design expertise, producing a visually appealing and memorable brand experience
In-depth research and knowledge to understand Norwegian market trends and audience preferences
Proven track record of delivering outstanding branding solutions to top Norwegian companies
12. Picapoint
Picapoint is a creative Norwegian marketing agency offering branding solutions for global businesses. This partner stands out due to the unique style it uses in crafting brand visuals and company narratives. With a keen eye for detail and a commitment to excellence, Picapoint has helped numerous businesses enhance their digital presence and excel.
Location: Oslo, Norway
Services: Branding Strategy, Web Design, Content Production, Social Media Marketing, SEO 
Target Industries: Healthcare, Retail, Technology, Sports
Key Strengths:
A history of successful branding projects that have driven tangible results for clients
Unique branding strategies and design styles that cater to the unique needs of your business
A collaborative process that engages clients throughout the branding journey to ensure alignment
Why Martal is the Top Marketing Partner for Norwegian Companies:
You shouldn't have to wonder if you're on the path to success when hiring a marketing agency. You need a partner who will put your company's growth first and lead your campaigns with ROI-driven results in mind.
With over a decade of experience helping more than 2,000 brands enter and expand into new markets, we know how to help your company scale fast.
Martal Group is not your typical marketing agency. We have curated an international sales team with real-world experience in over 50 verticals so we can cater to the most competitive and niche B2B markets.
But that's not all; here are the top 5 reasons Norwegian companies choose Martal:
Decade-Long Industry Expertise:
Since 2009, Martal Group has excelled at accelerating B2B sales pipelines, making us a trusted partner for your sales development journey. And that's not just us tooting our own horn. Clutch, G2, UpCity, and many review platforms have recognized Martal Group as a leader in B2B lead generation and sales outsourcing services.
International Sales Team with Global Market Insight:
Our award-winning sales professionals hail from various regions, including North America, LATAM, and the EU, bringing a rich tapestry of experiences, cultural understanding, and market knowledge. This geographical diversity is our strength, enabling us to craft nuanced sales strategies that resonate with a global audience while still catering to local market sensibilities.
Comprehensive Sales Services:
From the initial stages of B2B lead generation and prospecting to the crucial phases of appointment setting, our comprehensive offerings ensure a seamless pathway toward achieving your sales objectives.
But our services don't just stop there. We extend our expertise to sales outsourcing, providing a robust support structure for your sales operations. Our aim is to become an extension of your team, navigating the complex sales landscape alongside you to drive results that positively impact your bottom line.
Cutting-Edge Technological Innovation:
At Martal Group, we harness cutting-edge technology to enhance our sales services. Utilizing advanced tools, we meticulously identify prospects based on buyer intent, technographic, and psychographic data. This precise approach ensures targeted outreach, resonating deeply with potential buyers. Beyond prospecting, our tech-savvy methods encompass real-time market analysis and strategy optimization, delivering a sophisticated, data-driven, and results-oriented sales development journey for our clients.
Modern Marketing to Meet Key Metrics
At Martal Group, we pride ourselves on our dedication to staying ahead of the curve in adopting innovative marketing strategies. Our transparent communication and result-oriented approach ensure a collaborative partnership hyper-focused on meeting your metrics. With a keen eye on evolving market trends, we continually refine our strategies, ensuring your journey towards robust sales growth is always on an upward trajectory.
You are just one step away from meeting the marketing team you've been searching for. If you are ready to chat about your goals and see a live service demo, book a slot on our calendar. 
Not there yet? No worries. Check out our interactive ROI calculator and discover how much you could save with Martal.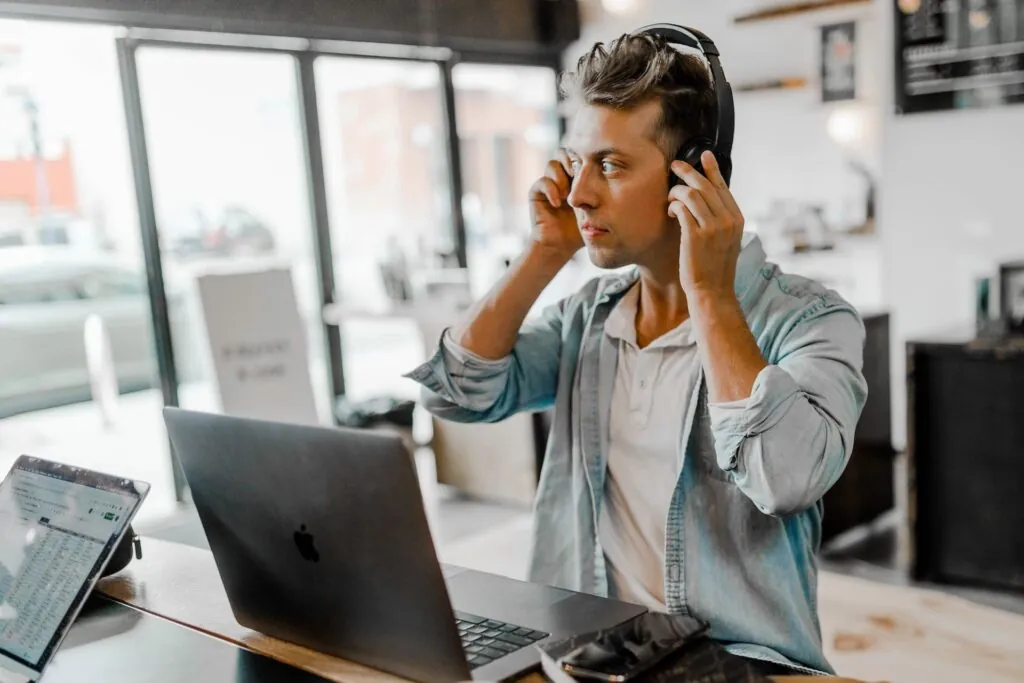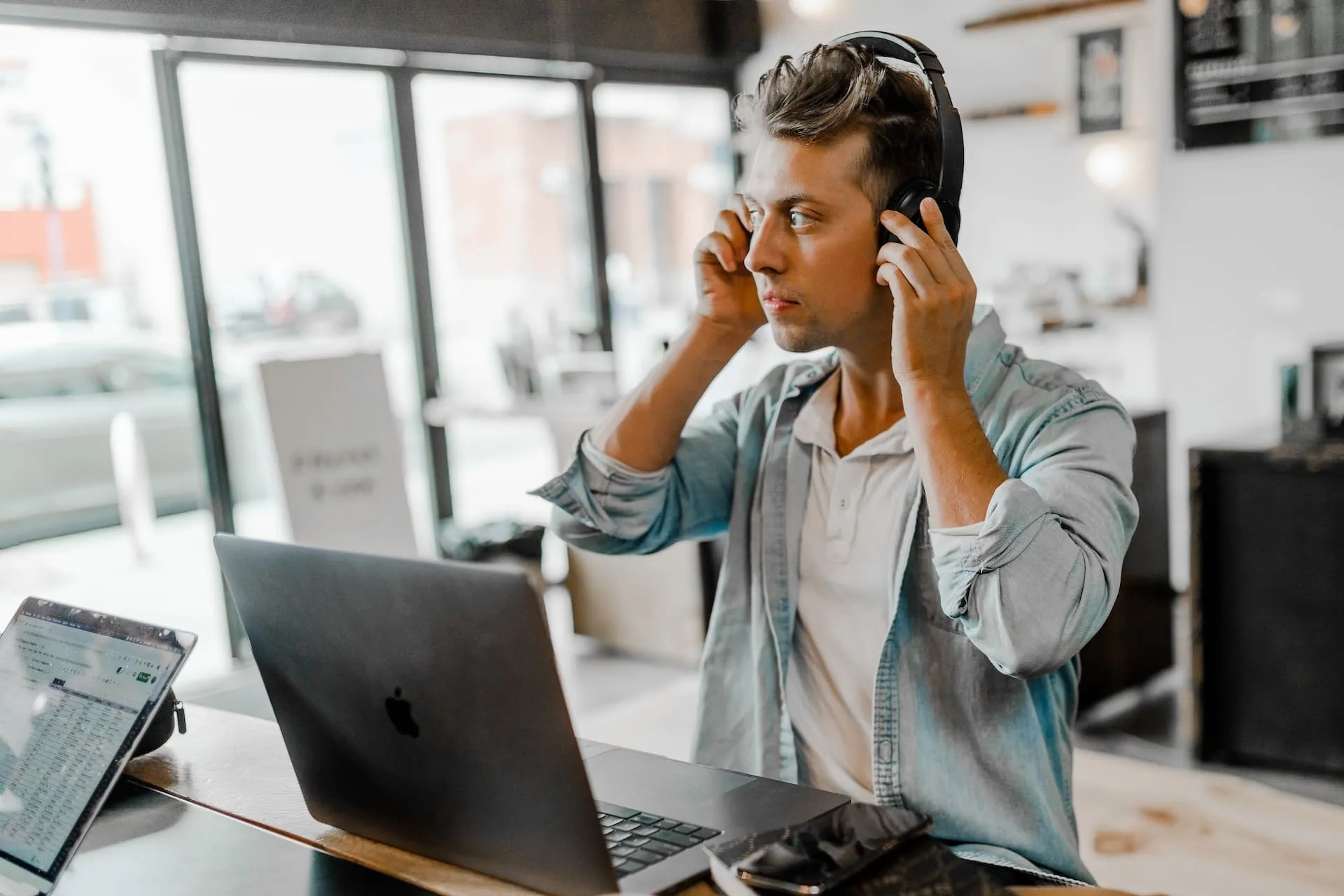 FAQs: Digital Marketing Agency in Norway
How to Choose a Digital Marketing Agency for a Norwegian Business?
Finding a reliable digital marketing agency as a Norwegian business starts with identifying your business aims and the exact digital services you require. If you need lead generation for digital marketing agencies, for example, your objectives will be to generate sales-ready leads and deliver them to your sales team.
Once you know what you're after, here are some factors to consider before you make a hiring decision:
Expertise and credibility: The firm must have a proven track record in the specific services you require, whether it's SEO, PPC, content creation, etc. To verify that, it's crucial to look at the reviews, testimonials, and case studies they publish on their website.
Relevance: Does the marketing partner offer relevant solutions? If you're looking to outsource lead generation, for example, you should hire a partner with specific sales expertise in the market you want to target.
Communication: Effective, transparent communication is key to the success of any business partnership — and marketing is no different. The agency you hire should be responsive to your demands, open to feedback, and consistent in providing progress updates.
Pricing: While cost isn't always a crucial factor, it's best to hire a marketing agency that offers a flexible pricing structure that aligns with your budgetary capacities.
What Are the Benefits of Hiring a Marketing Agency for Your Company Based in Norway?
When it comes to marketing, making a lasting impression on your target audience is crucial. Companies based in Norway can significantly benefit from hiring a marketing agency adept in the brand's niche, regardless of the agency's geographical location. Here are compelling advantages to consider:
Industry-Specific Expertise:
A marketing agency with a proven track record in your industry understands the nuances and demands unique to your sector. Their experience enables them to craft strategies that resonate well with your target market, enhancing the likelihood of achieving your marketing goals.
International Market Insights
Engaging with a marketing agency well-versed in international market dynamics, regardless of its location, can offer a substantial advantage. These agencies bring a wealth of insights into the varying preferences, buying behaviors, and seasonal trends across different global markets. Their broad perspective can aid in crafting marketing strategies that not only resonate with Norwegian consumers but also appeal to a wider international audience. This expansive market understanding is instrumental in developing culturally nuanced and timely campaigns that can effectively captivate diverse audiences and extend your brand's reach on a global scale.
Compliance Assurance:
Navigating the regulatory landscape of marketing and advertising in new regions can be intricate. Partnering with an agency well-versed in the regulations worldwide ensures that your marketing initiatives adhere to the legal frameworks, particularly in critical areas like lead generation, email marketing, and Pay-Per-Click (PPC) advertising. This diligence in compliance mitigates risks and safeguards your business against potential legal repercussions.
What Marketing Services Do Agency Offer to Norwegian Companies Ready to Expand?
Marketing agencies typically offer a comprehensive suite of solutions. That includes the following services:
Lead Generation and Prospecting: This refers to the process of researching, identifying, and reaching out to B2B decision-makers to persuade them to purchase your product or service.
Email Marketing: This pertains to crafting and sending targeted B2C and B2B email campaigns to engage and convert leads or subscribers.
Cold Calling: This is a proactive outreach method where the agency's sales representatives contact potential customers directly to pitch your products or services.
Appointment Setting: This service refers to securing meetings with qualified prospects or decision-makers, enabling your sales team to focus on closing deals rather than prospecting.
Sales Outsourcing: This involves delegating your sales processes or functions to the agency, leveraging their expertise and resources to drive sales growth.
Search Engine Optimization (SEO): This involves optimizing your website and content to rank higher on search engines and drive organic traffic.
Paid Advertising (PPC): This encompasses creating and managing display ads on platforms like Google Ads to drive direct paid traffic.
Social Media Marketing: This focuses on managing and optimizing your brand's presence on platforms such as Facebook, LinkedIn, and Twitter.
Branding and Web Design: This involves creating a cohesive brand identity and designing a user-friendly company website to engage target buyers.